we have a big family wedding this summer, bubba & patty are getting married! the boys are ring bearers, dear hubby will usher at the church and i will co-MC at the reception. we're all super excited! this weekend was patty's shower. it was such a lovely afternoon with her friends and family. patty's mum and sister worked hard and fed us with beautiful food, and in turn had us participating in silly games! 
sunday, sunday was a lazy family day for us, for a change. bear and i had some superb morning cuddles first up in bed and then downstairs on the couch. he's going through a snuggly phase again, which i love. of course.
then we played outside on the front porch. it has been raining and raining and raining here. not that i'm complaining, just making an observation! the picture of the dark clouds is from saturday evening. looked menacing, but it only rained a little.
dear hubby made his famous rice-n-beans-guacamole-holy-moly burritos for dinner. they were so delicious, topped with peach/mango salsa and sour cream. i accidentally over-ate a little! sigh.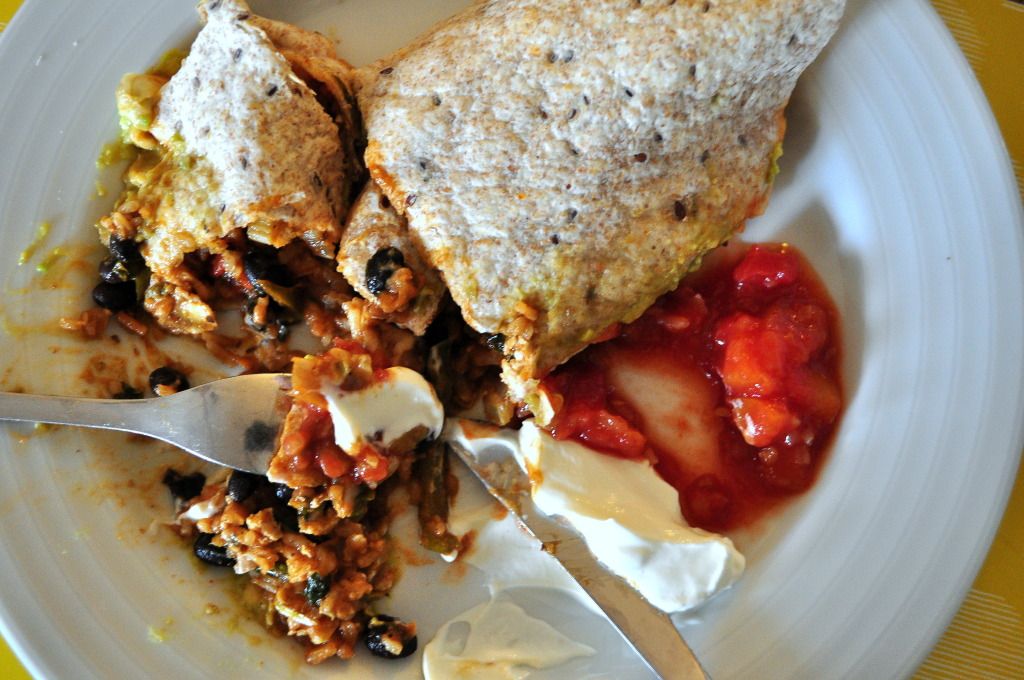 now, kids off to bed with their clean hair and sleepy eyes.
dear hubby and i cannot find lion's soother anywhere and we're taking it as a sign. so, this is it… cutting that habit off tonight! fingers crossed the little dude doesn't get too mad. bear was a disaster for a couple of nights, but then got over it pretty quickly.
here's hoping for a restful sleep, yeah right!!!