this was a HIT as an after-school craft last week. i was watching a friends lovely ladies, so i had to come up with a craft that would interest kids from 3yrs to 7yrs. this was it!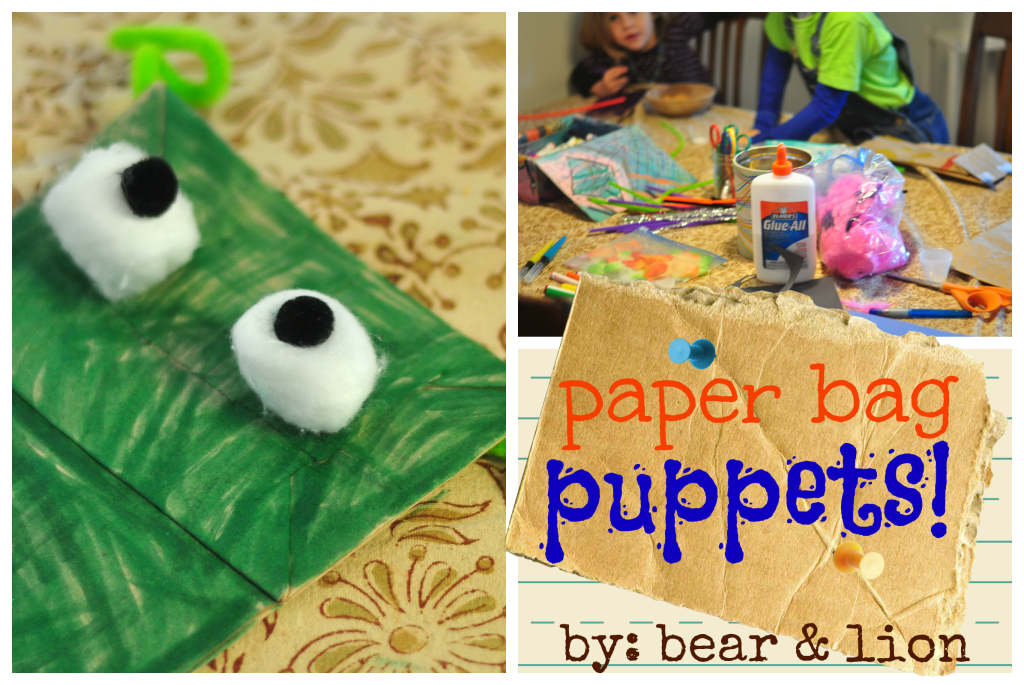 before i picked up the big kids from school, lion and i got all the supplies ready.
* brown paper bags
* glue
* feathers
* markers, pens, pencils
* pipe cleaners
* pom-poms
* googly eyes
* construction paper
* cotton balls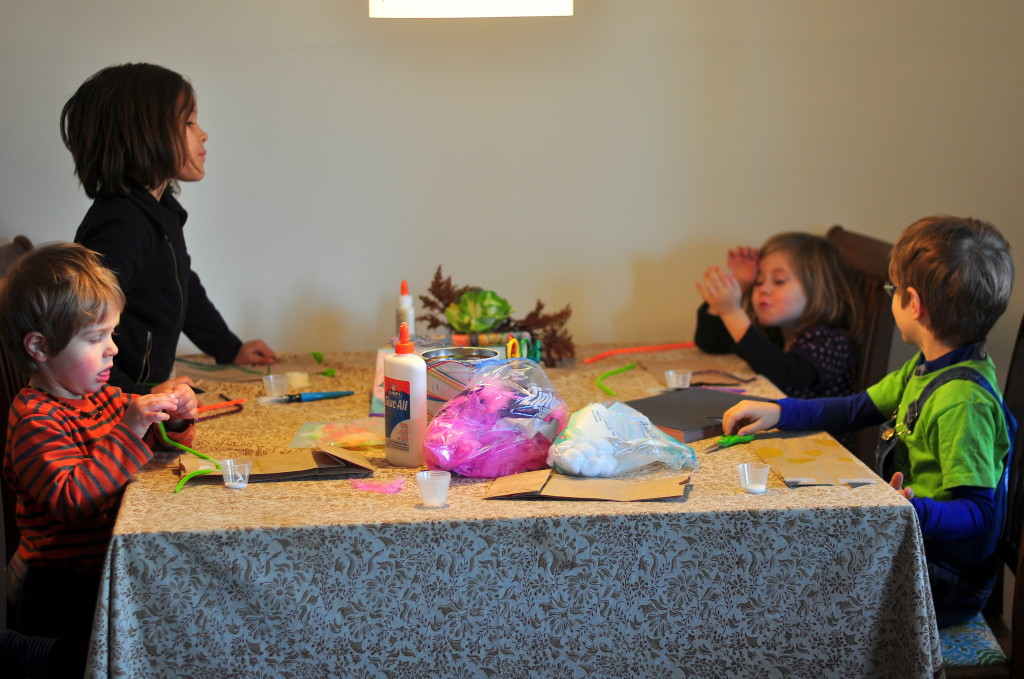 each kid chose something different to make; we had an alien, a kitty, a frog, a bird. it was so much fun. the older kids made more detailed puppets, and my three year old made a pretty simple frog, but it was still fun!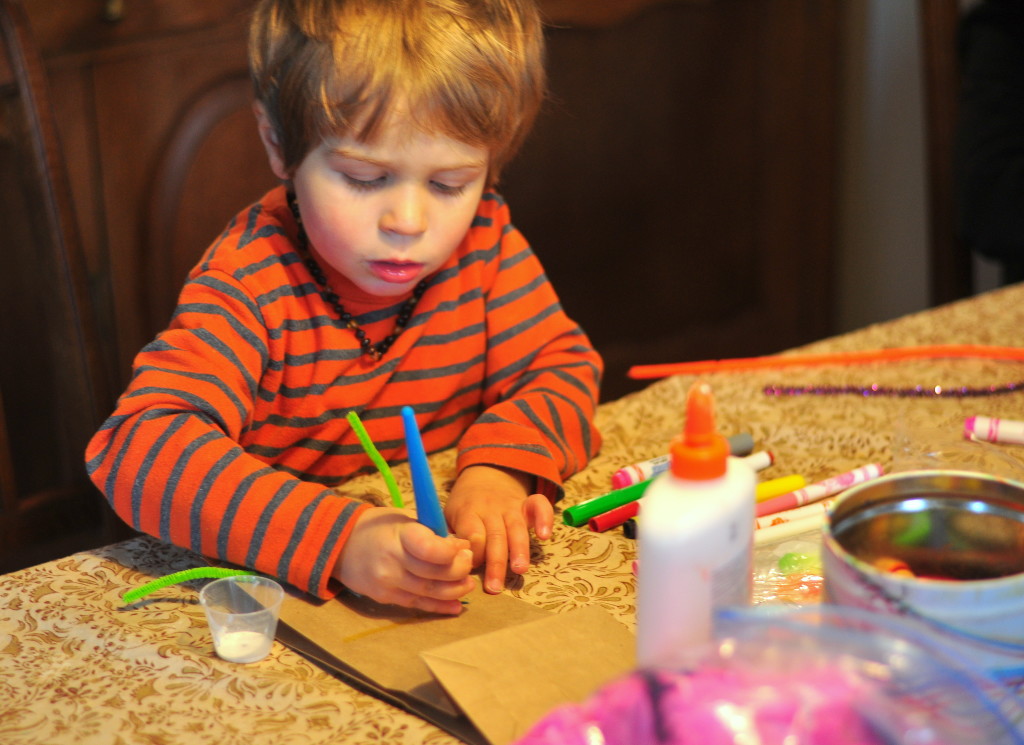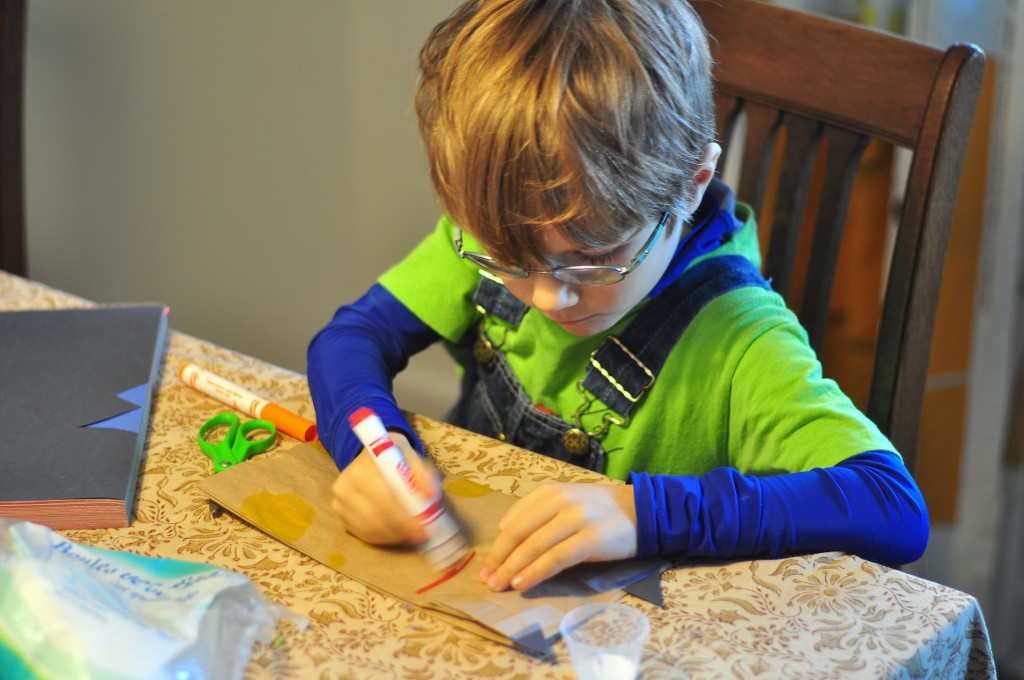 look at these wonderful paper bag puppets! we used cotton balls and small pom poms for eye balls, which i think were quit effective! pipe cleaners make wonderful antennas, or whatever!
lion gifted his frog to his mummo for her birthday, so i didn't get a picture of it.
below is a silly, green alien!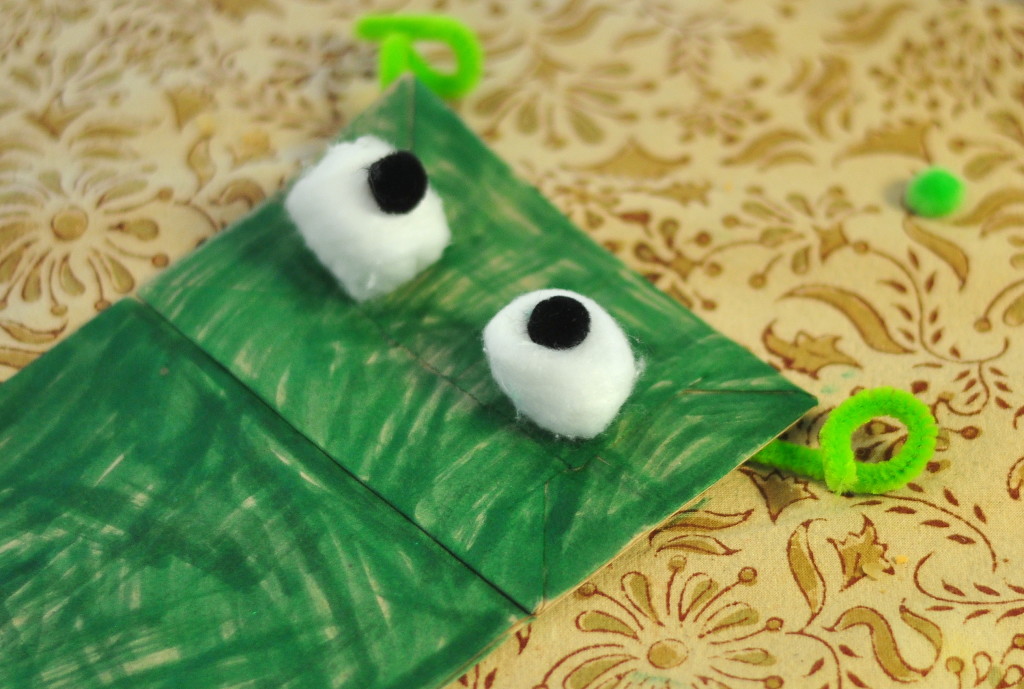 this is bear's cat. it has a red collar and a curly tail! fancy!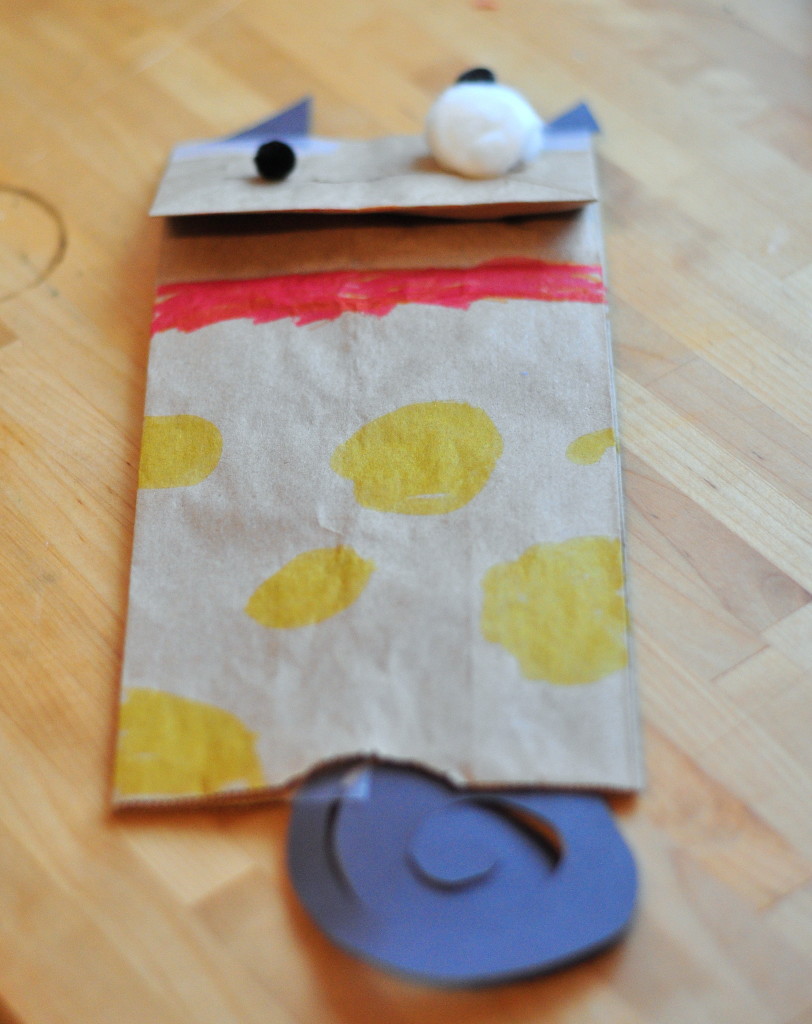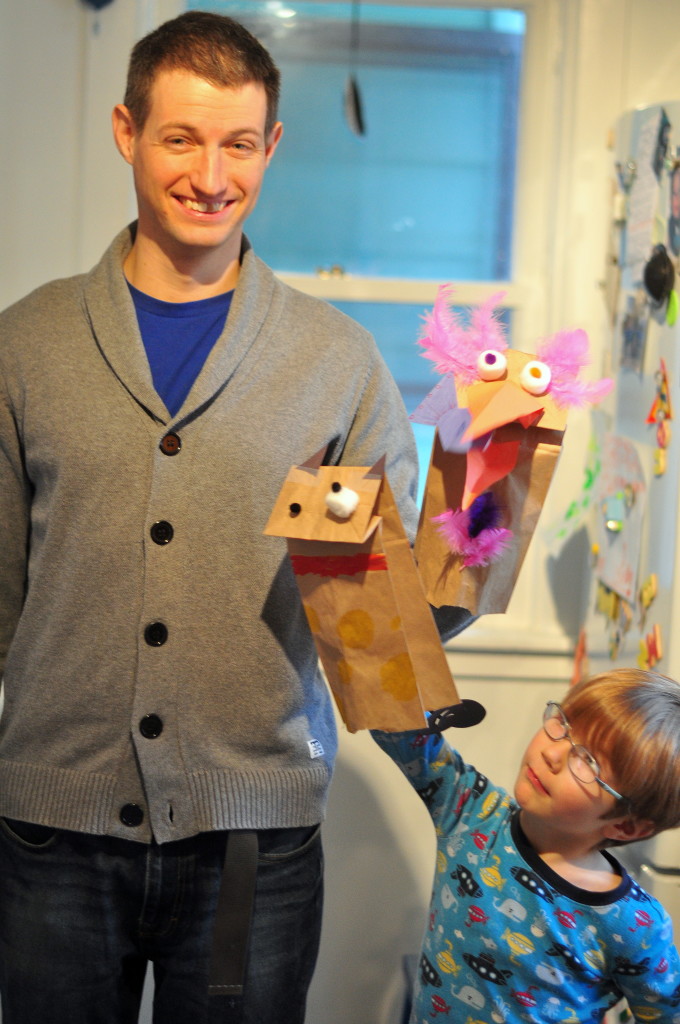 what kind of puppet will you make?
this is my bird. it's eating a fish!