christmas is a very fun n' busy time of year. the boys, especially bear, keeps asking when december will get here, because that is when we start our holiday festivities at our house.
we hang up the large advent calender i made a couple of years ago, DH battles with the lights outside and gets them up on our front porch, and within the first week of december we get our christmas tree purchased and decorated.
to make sure we get everything done this season, i made this bucket list. i couldn't fit everything on there that happens, as christmas is a very busy season!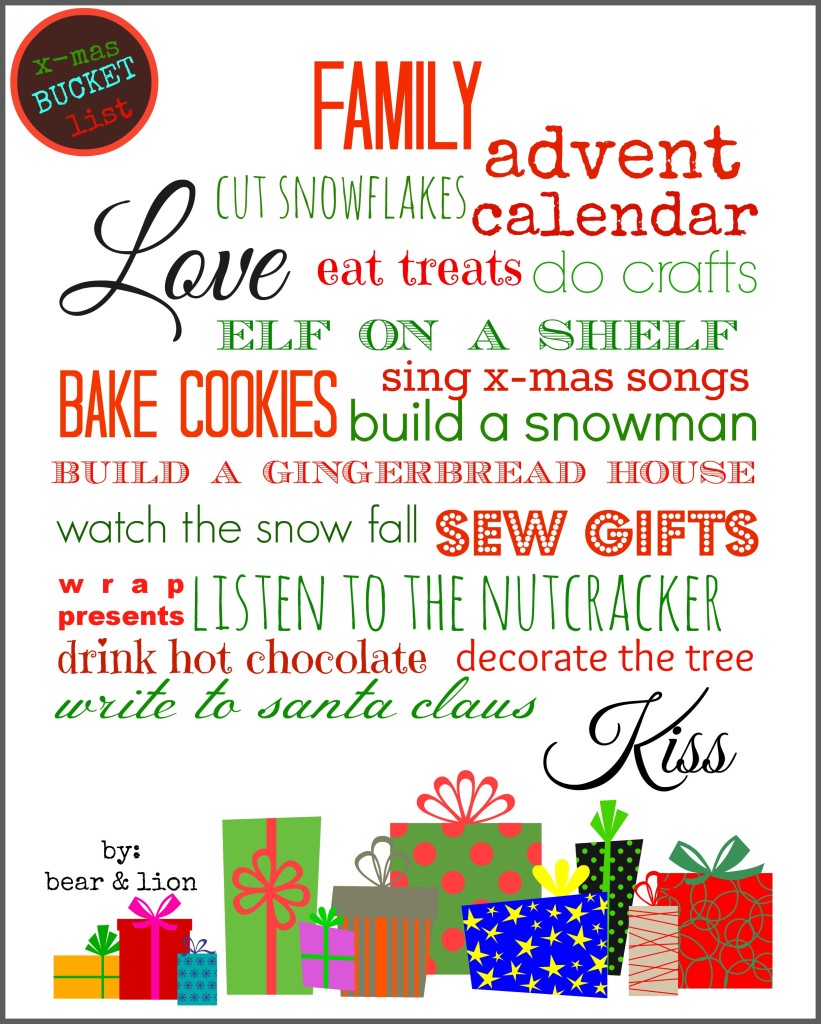 what's on your christmas bucket list this year? anything new?
what are your x-mas traditions?