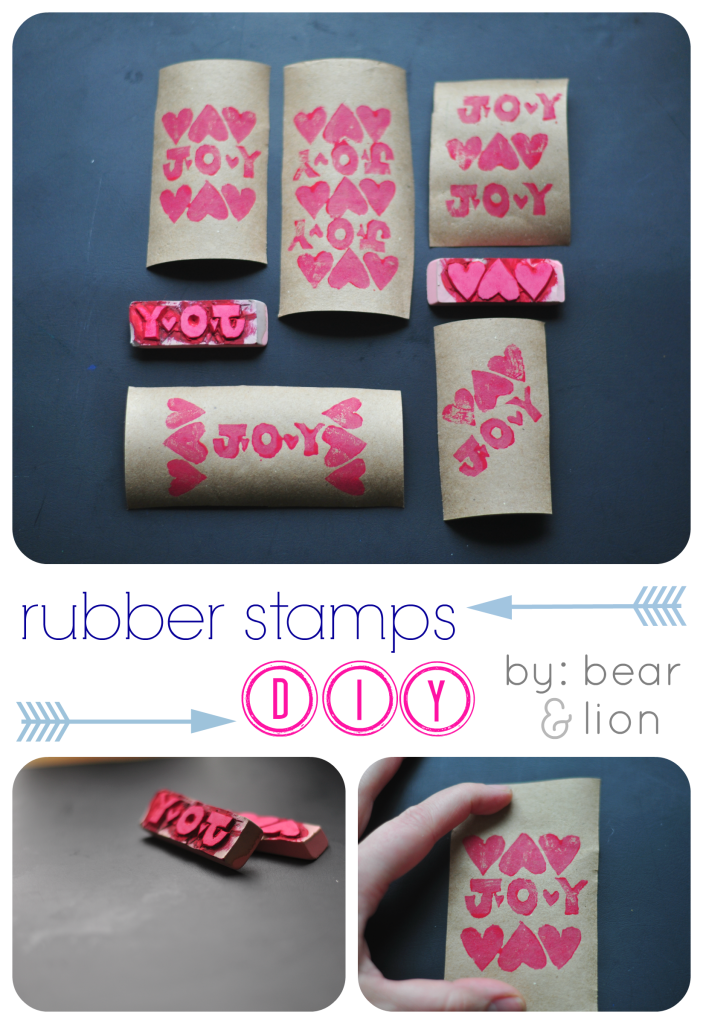 i purchased some erasers on sale and decided to make some simple, festive stamps out of them. i'm hoping to make gift tags with them eventually.
aren't they cute?
this is what i did…
with a pen i drew my design on the eraser. once i was satisfied, i used a small knife to cut out the design. *remember that whatever you cut away is permanently removed, and whatever is raised will show up in the print. in step 4 i kept testing the stamp to make sure i had cut away everything i wanted.
for the red prints in the above pics, is just used paint that i lightly brushed on. i didn't want to buy a stamp pad! haha!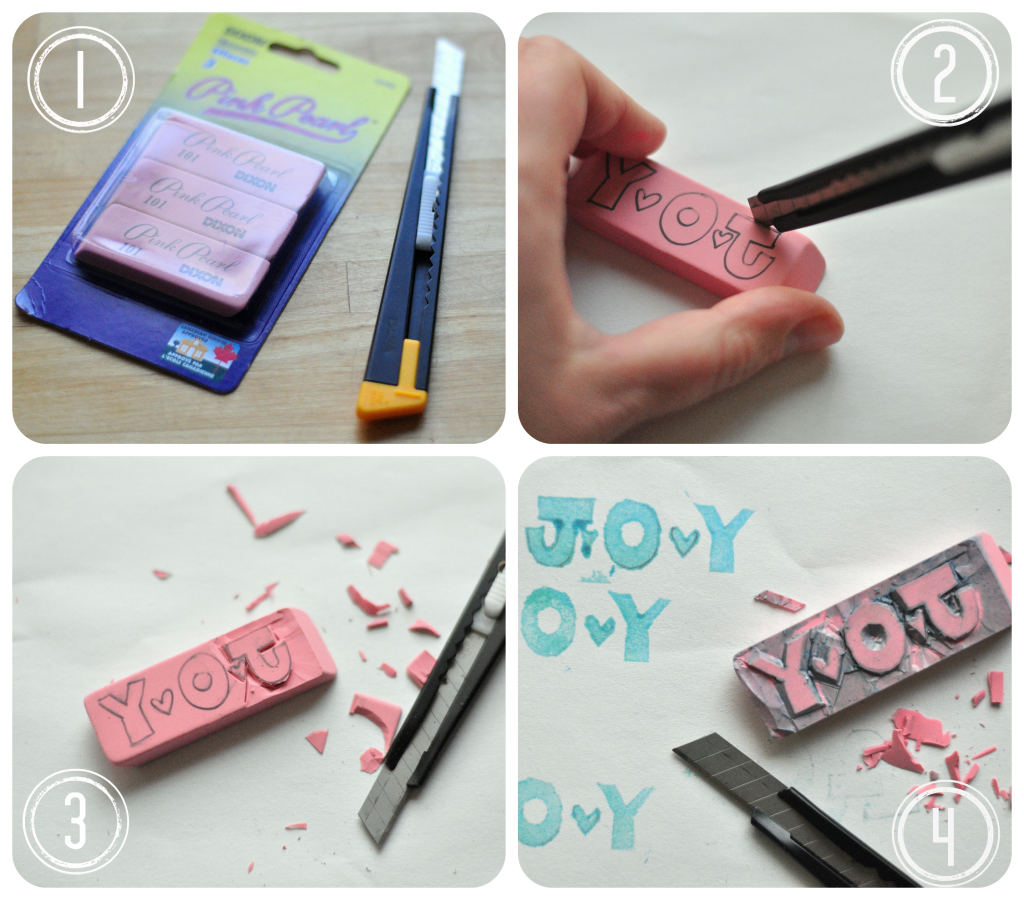 my kids want to try and make their own stamps as well, so i told them we'd make potato stamps!
did you see my inspirational post about making your own stamps… check it out HERE.