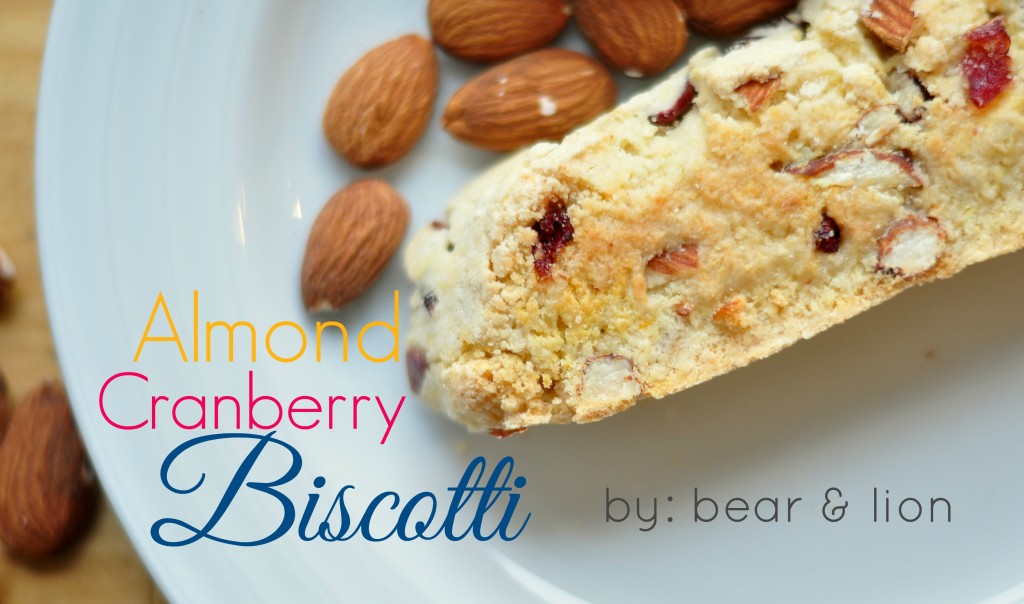 this is a fantastic recipe from the joy of cooking. my dear hubby is the one who bakes this holiday goodie at our house! the word biscotti is italian and means twice baked biscuits. the name perfectly describes how you ultimately bake these yummy treats, TWICE (or so)! biscotti is a wonderful holiday gift, as it is easy to make and lasts a long time. it is a bit time consuming, but well worth it in the end, in my opinion. so, let's get to it.
INGREDIENTS:
3 1/2 cups all purpose flour
2 1/2 teaspoons baking powder
1/2 teaspoon salt
1/4 cup canola oil
1 1/4 cups sugar
2 large eggs
2 large egg whites
1 teaspoon finely grated lemon zest
1/2 teaspoon finely grated orange zest
1 teaspoon anise or almond extract
1 teaspoon vanilla
1 cup finely chopped almonds
1 cup dried cranberries
(* although we typically bake and cook without eggs, this recipe was made with eggs. at our house biscotti is more of  an adult treat, so our egg sensitive bear will not be nibbling on these)
INSTRUCTIONS:
1. combine oil, sugar, eggs, zest and extracts together. then stir in flour, baking powder and salt.
2. add chopped almonds and dried cranberries. mix well.
3. shape two loaves out of the dough on parchment-lined cookie sheet and bake at 375F for 25 minutes.  allow loaves to cool then cut on a diagonal into 1/2 inch slices.  then, bake slices on sides for 10 minutes and turn over and bake for another 10 minutes.
4.cool on a rack. serve with a cuppa tea or coffee and dip biscotti in the drink.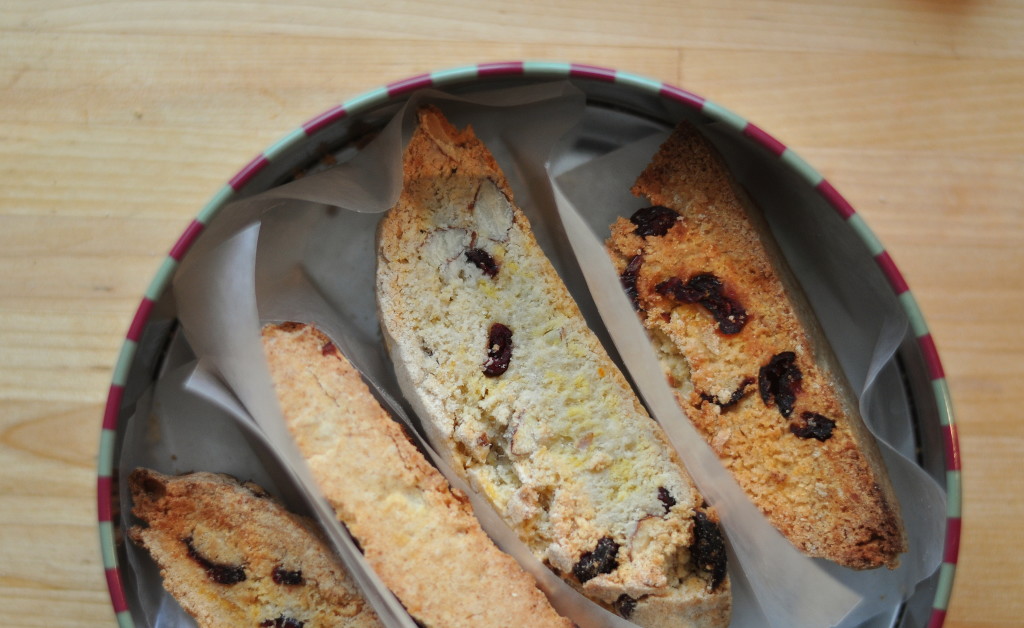 enjoy!