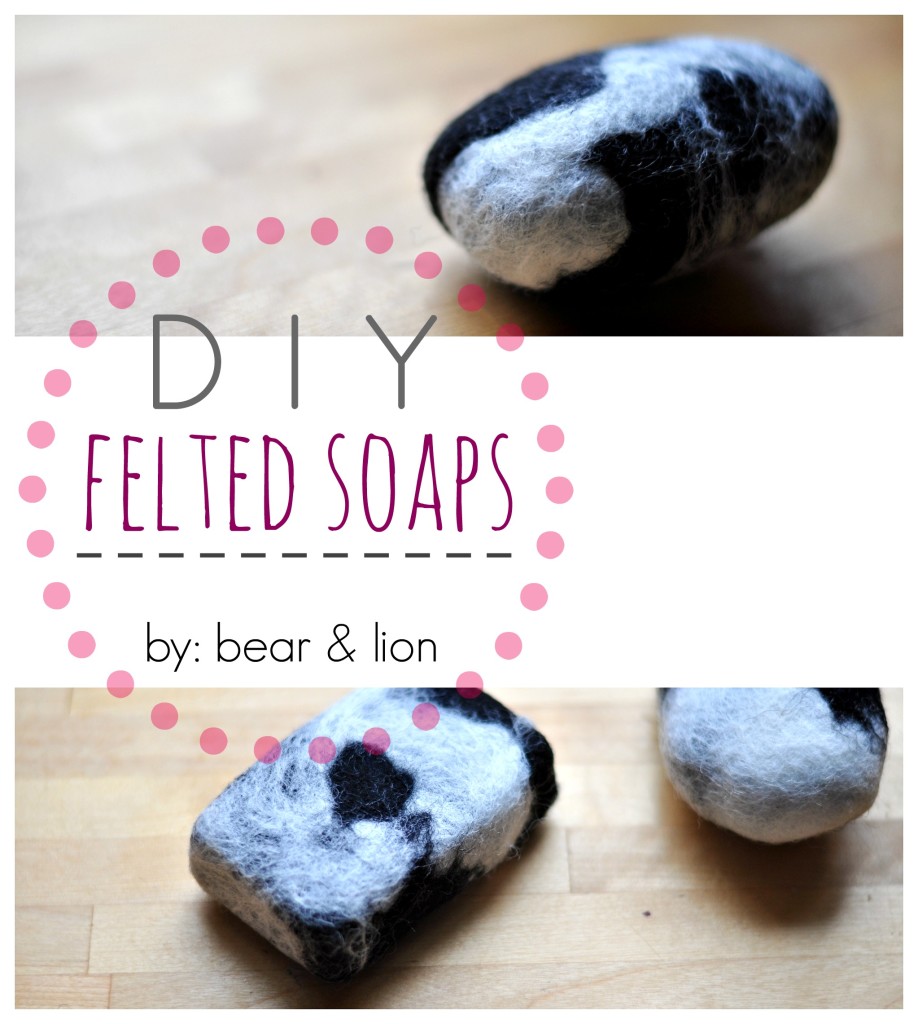 most people don't use bars of soap anymore, because of the icky mess they leave behind. why most bath sets i've seen like this Gruffalo gift set use liquid soap nowadays. it certainly makes bath time with the kids less messy. though if you were looking for a way to make bath time more fun and creative then a bar of soap is definitely the way to go. and if you want to avoid the mess then a felted bar of soap is a wonderful way to do so. they are so fun for kids to make and they feel great using them at bath time! please note that you can do these with most soap types, so if you have a special soap product that you only ever use, be sure to repeat the instructions using the bar of soap of your choice.
MATERIALS:
roving wool
bars of soap
cheese grater
a bowl
old pantyhose
hot water source.
INSTRUCTIONS:
cover your soap in roving wool. you will need to be quite generous with how much wool you need. make sure the entire bar of soap is covered well.
place your woolied bar of soap into a cut piece of pantyhose. you want the soap to be snug in the hose, so firmly tie knots at each eand.
place your bundle in hot water and start rubbing. the friction with the warm water is what gets the felting process going. keep wetting your felt soap bundle in warm water and rubbing. depending on the size of your soap and how much wool you used this can take as little as 10 minutes or as much as 20 minutes.
once you are satisfied with your felting, removed the pantyhose and place your soap to dry on a plate.
if you want to make felt soap stones, take a regular bar of soap and grate down the corners, collecting the soap shreds into a bowl. once you are satisfied with the general shape of your soap stone, wet your hands and gently add the soap shavings to your soap bar. use warm water and gently rub the shavings into shape.
then, go to step 1, by adding the roving wool and follow the rest of the directions as suggested.
roving wool comes in a rainbow of colours; i am working with black and white today.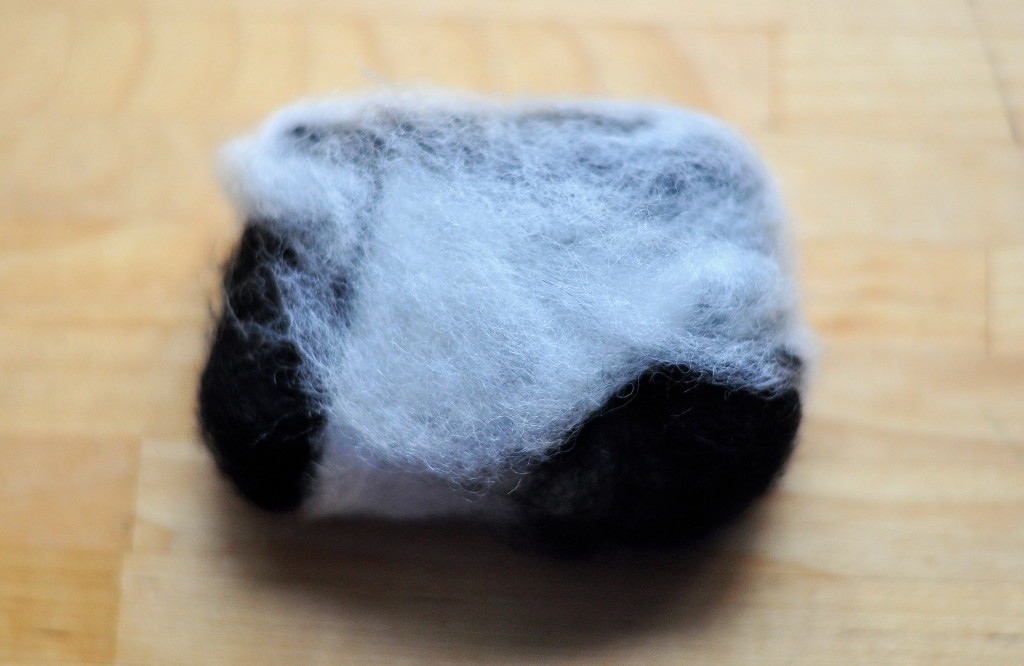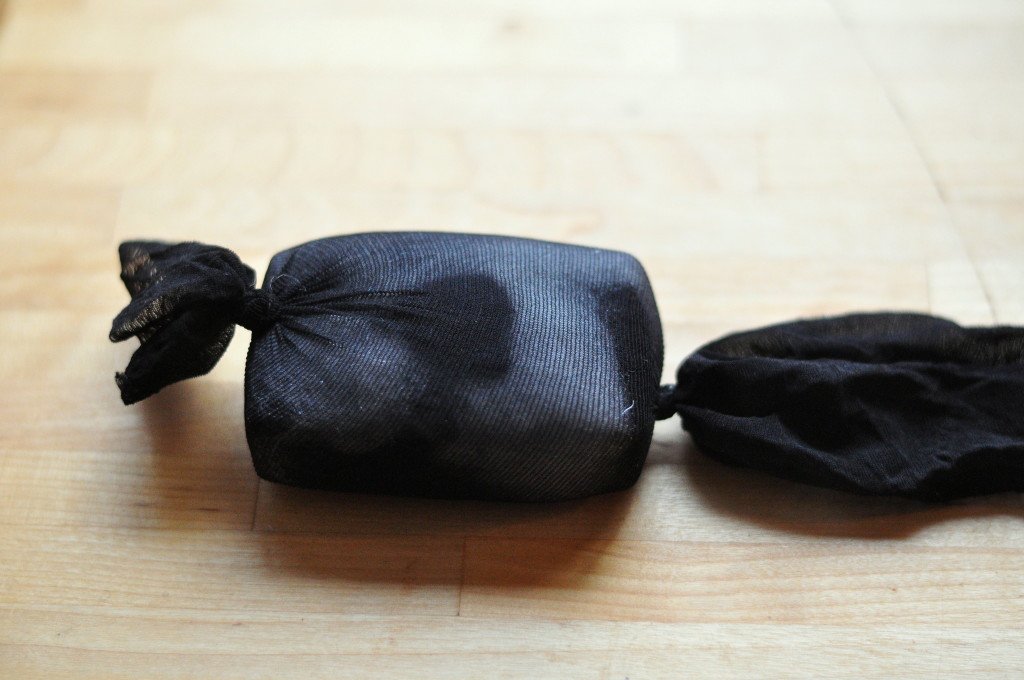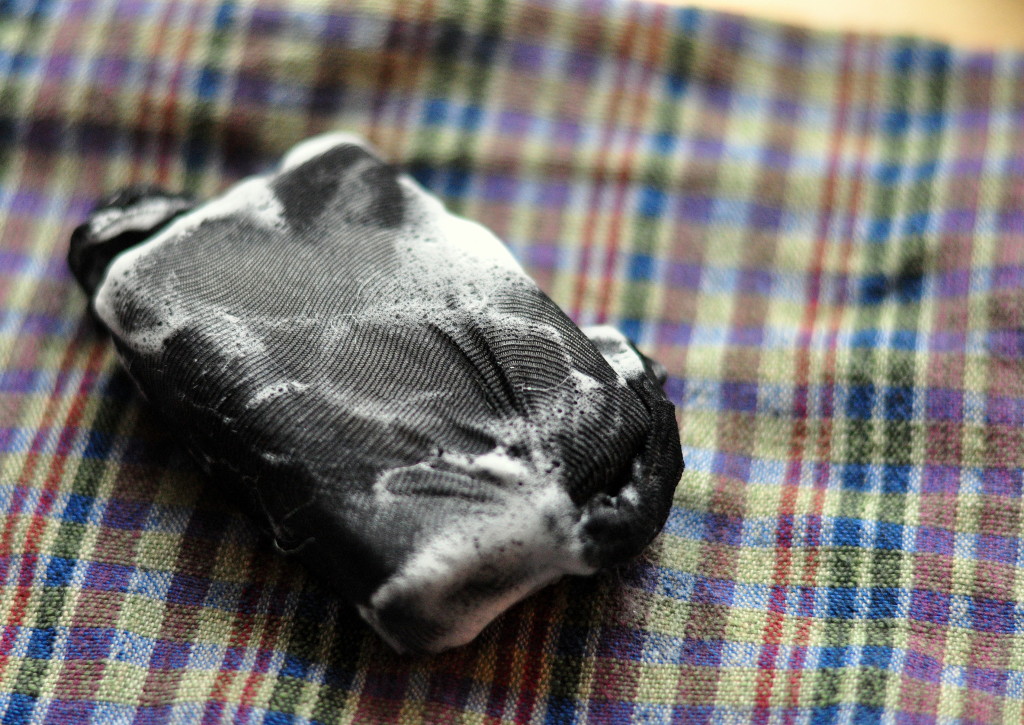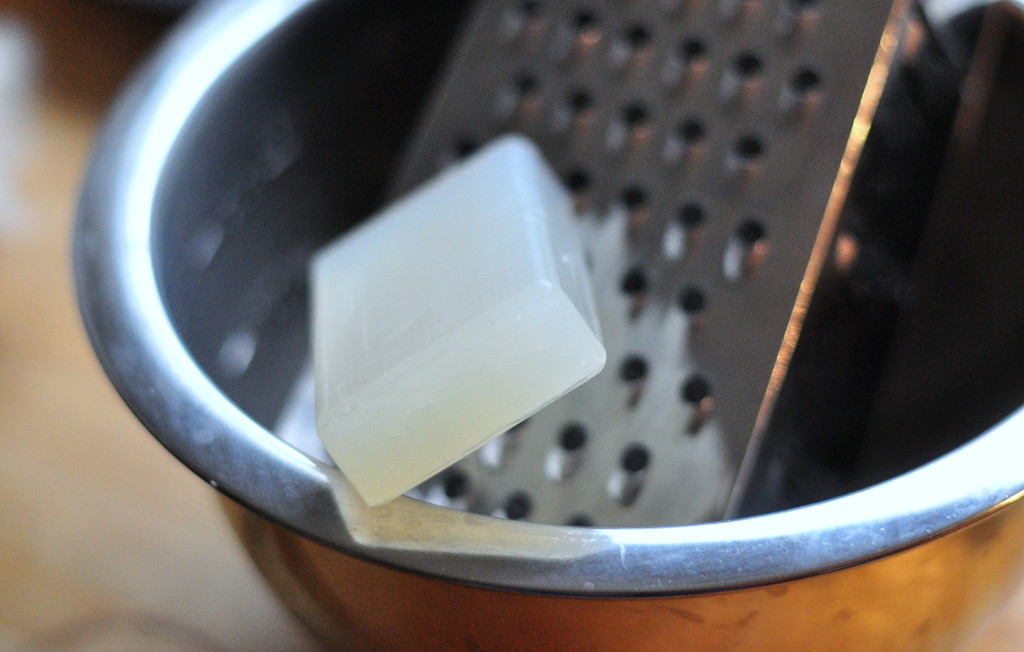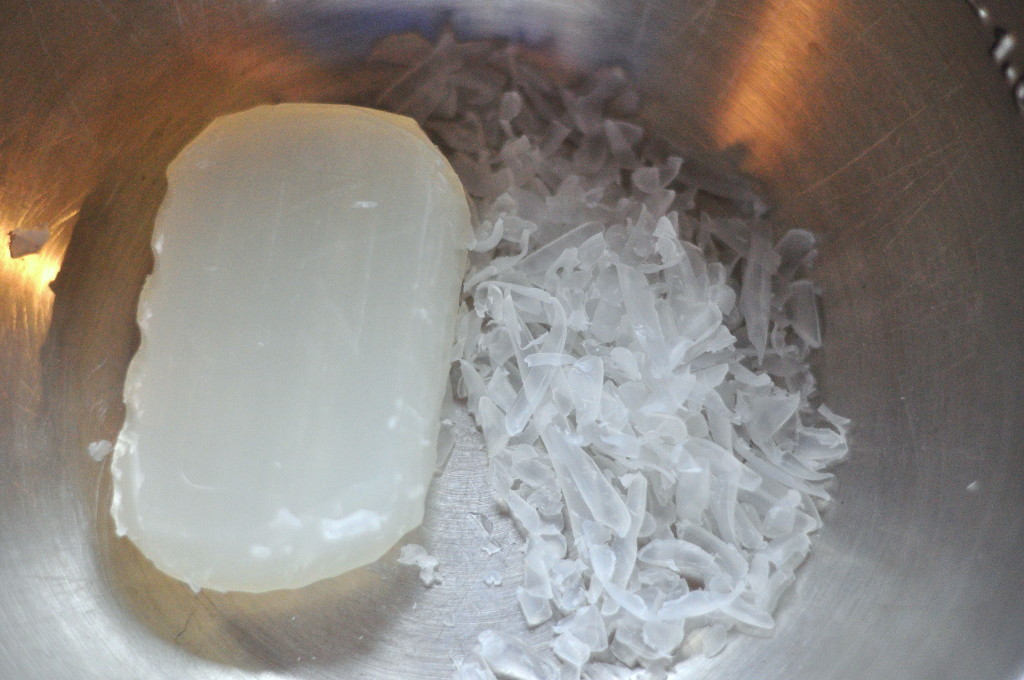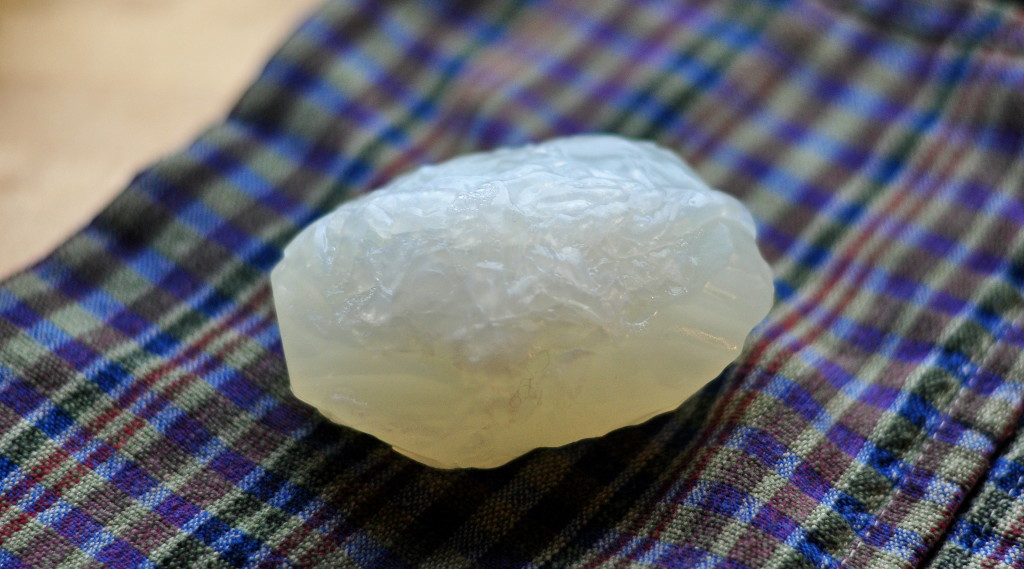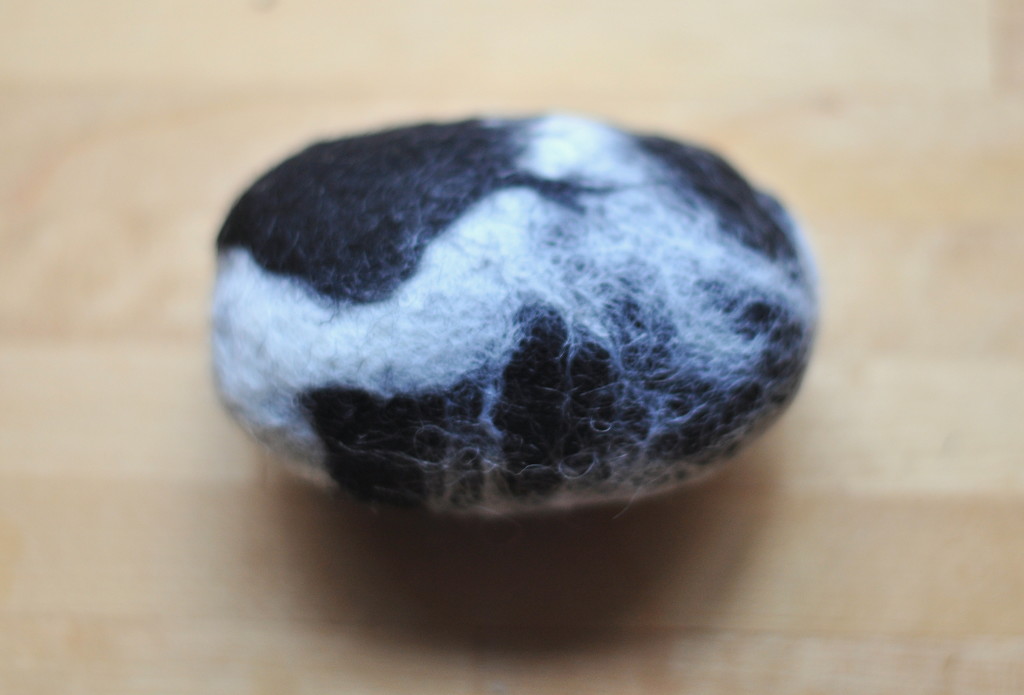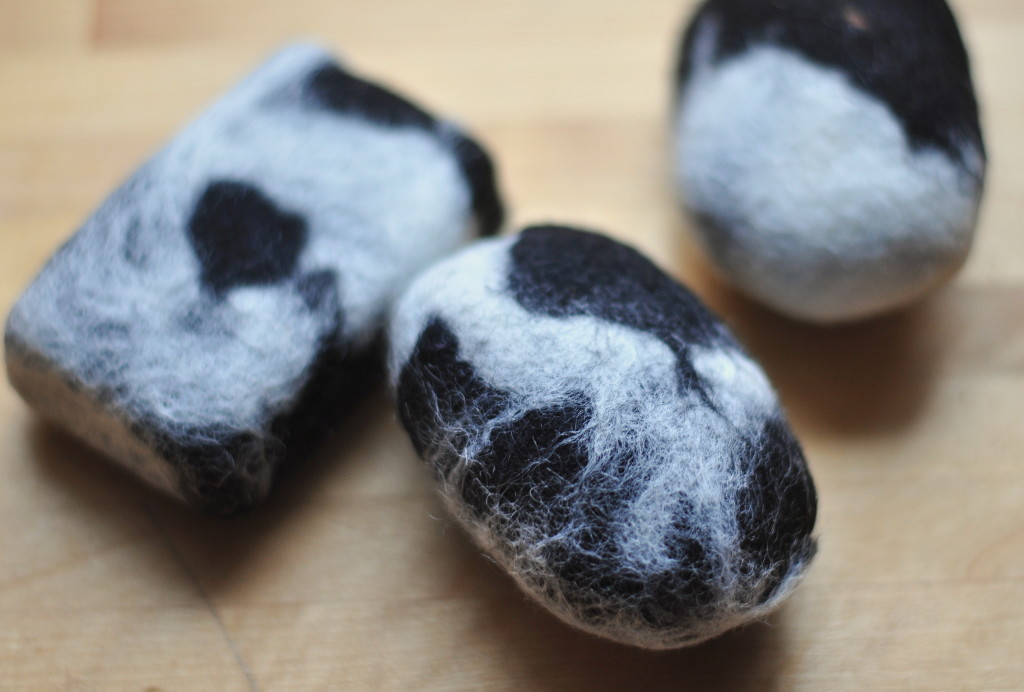 when researching how to make felted soaps, i found the rhythm of the home shared a wonderful tutorial written by ginny. she shares wonderful pictures of her children making their won felted soaps! check it out HERE!
martha stewart was the one who inspired me to make the stone soaps. her tutorial is HERE.
have fun with this clean project!