i realize this is a little late, but we've been on the go this past week with birthday celebrations and an adventure up north at the cottage for new years! we had a wonderful christmas. there were some unexpected twists and turns, forcing us to be flexible, testing our patience, but after all was said and done, it was  a wonderful christmas in the end. it was one that reminded all of us of what really matter in life, and how fortunate we all really are just because we live in canada. the 24th of december is traditionally when finnish families celebrate christmas. so, typically the boys, dear hubby and i head to my parent's house for a beautiful christmas meal and evening. my mum decorates the house so nicely and she works hard to prepare traditional finnish foods for us to enjoy. it is very special. but, this year toronto and much of southern ontario was hit by a terrible ice storm. lots of people were without power for many days, my folks included. so, on christmas eve my parents drove about an hour to join us at out house. but, i didn't have time to prepare much, because honestly we were all expecting the power to be restored more quickly than it was. this is where that flexibility and patience came into play; dear hubby baked some yummy treats and i made some quick appetizers with smoked salmon, baked a yummy gnocchi (recipe coming soon here) and we bought several delicious cheese; it wasn't the kind of christmas meal my mum would make.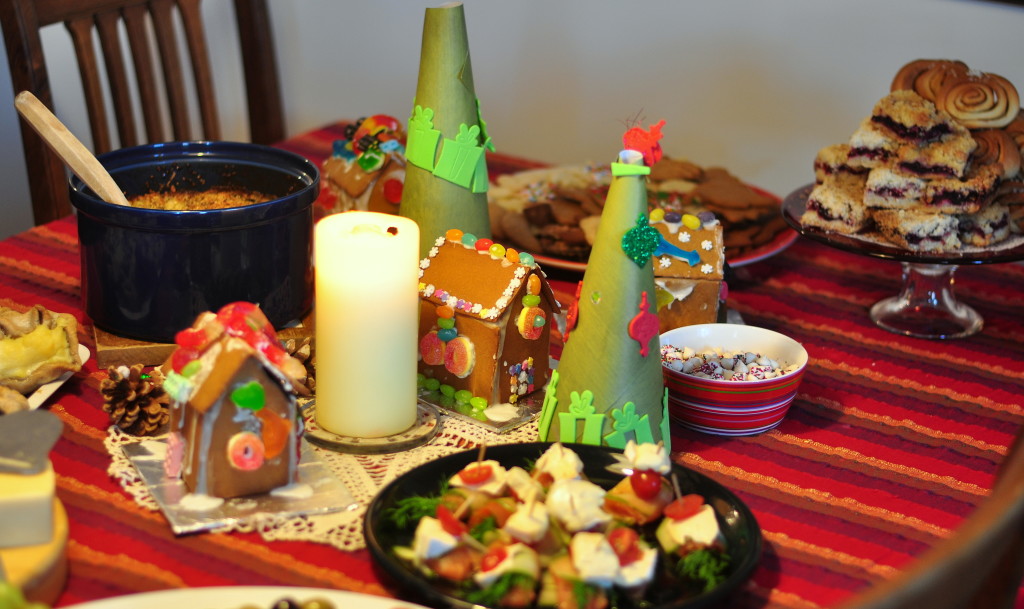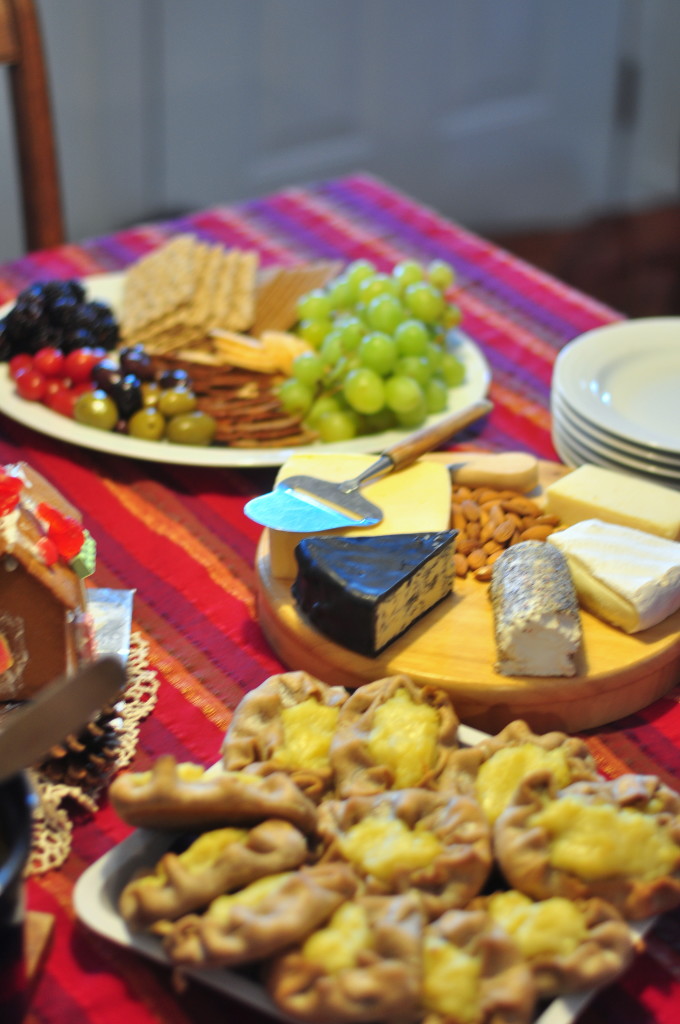 we started the evening with a glöggi toast cheering our family and health. we ate, while my parents shared stories of christmases from their childhood, which the kids were fascinated by. then, it was time to open gifts. oh, the kids had fun, fun, FUN! at the end of our evening it was clear that christmas is really all about love, family and being together.  even though our plans were quite different, unexpected and even stressful leading up to christmas eve, we all still had lots to be thankful for. we had each other, we were safe, we had resources to get food, to drive and shelter (even if it was cold for some). eventually my parents layered up and headed back to their freezing house, deciding not to stay with us, as they had stayed with friends the night previous. they were worried about the house as a city owned tree was dropping branches right on their property. but, even though christmas wasn't what we had wanted or planned, we were all grateful to be together and share in a warm, loving evening together.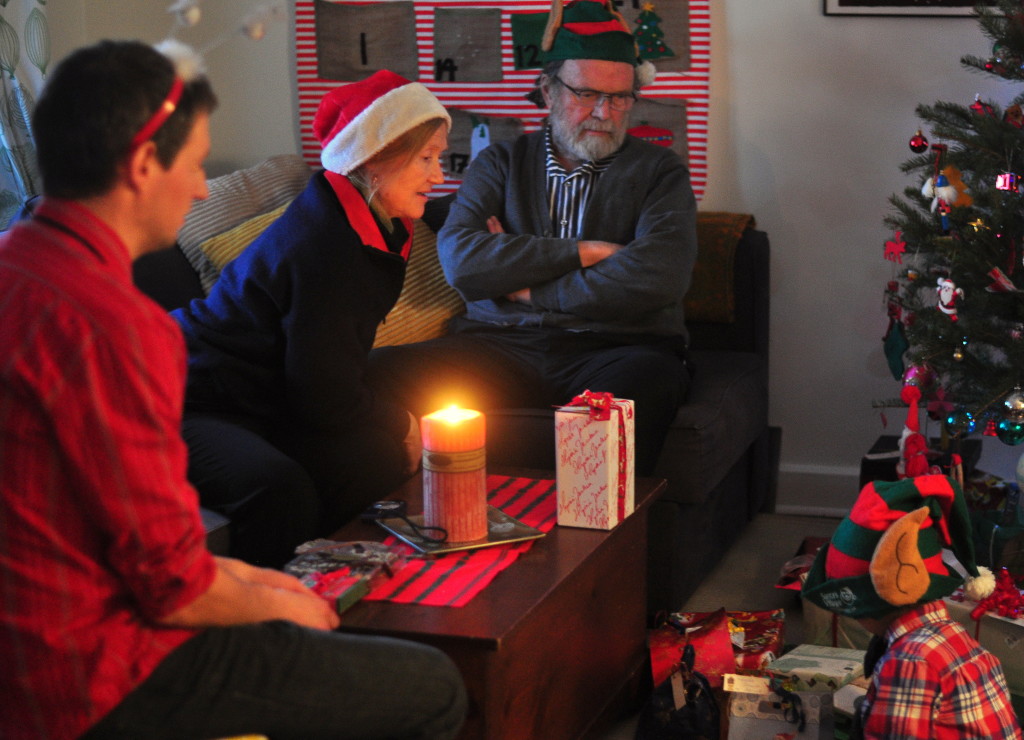 the 25th we spent together as a family of four. we went tobogganing with neighbourhood friends to test out the fancy snow runner the kids received from joulupukki (santa claus). it was a quiet day of fun, games and love. again, reminding me of the meaning of chistmas for our family. spending time together as foursome, without any distractions or obligations, was truly special. then, on the evening of the 25th my mum phoned to say their power had been restored and we all hooted and cheered! it was a small, belated, christmas miracle!
on the 26th we headed to see dear hubby's family. first we had a small tea party with his folks. we used dear hubby's grandmother's fancy tea cups, which was fun and special. we opened gifts and had a chance to play before heading to visit with extended family.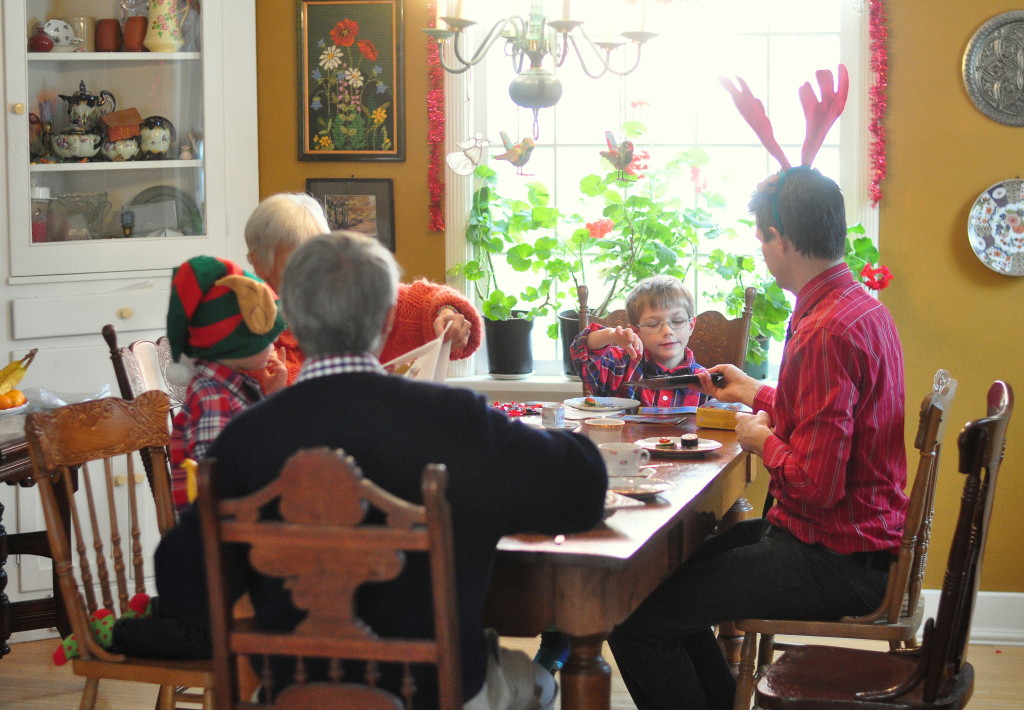 i'm not sure why, but i didn't really take many pictures this christmas. i was more focused on being involved in all the special moments, i suppose. sometimes i feel like an outsider when i end up taking pictures from the periphery.
i hope you had a wonderful holiday with your family, celebrating whatever traditions matter to you.
i will share some wonderful pictures from our time up north soon!