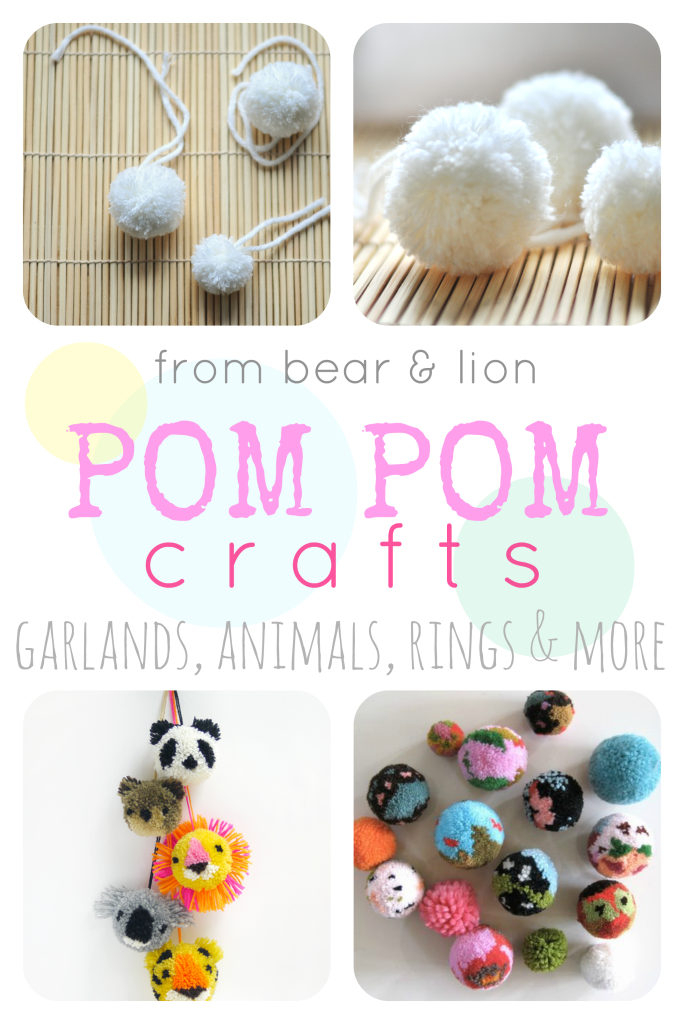 before christmas i shared a tutorial on how to make basic pom poms a few different ways; check it out HERE.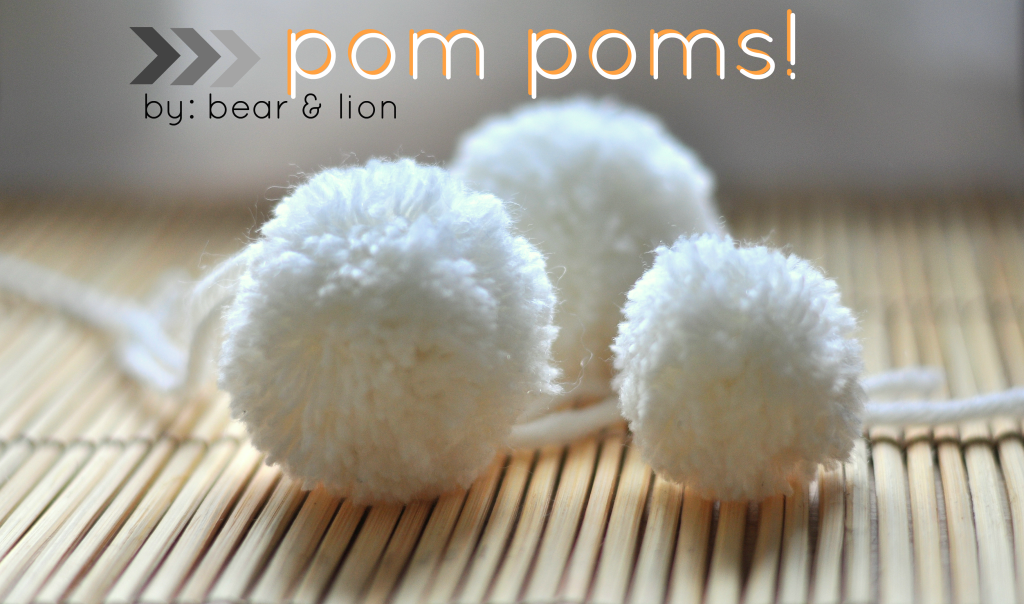 recently i've been trying to think projects that are slightly out of (my) box and then it hit me pom poms! these soft, plushy, cute things can be made of any funky colour or colours; can be made big or small or HUGE; and you can use them for a whole lotta fun activities (just check the list fox & owl shared, link below!)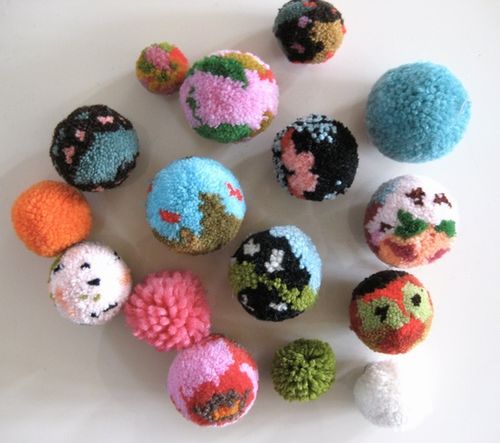 pom poms are good for from fox & owl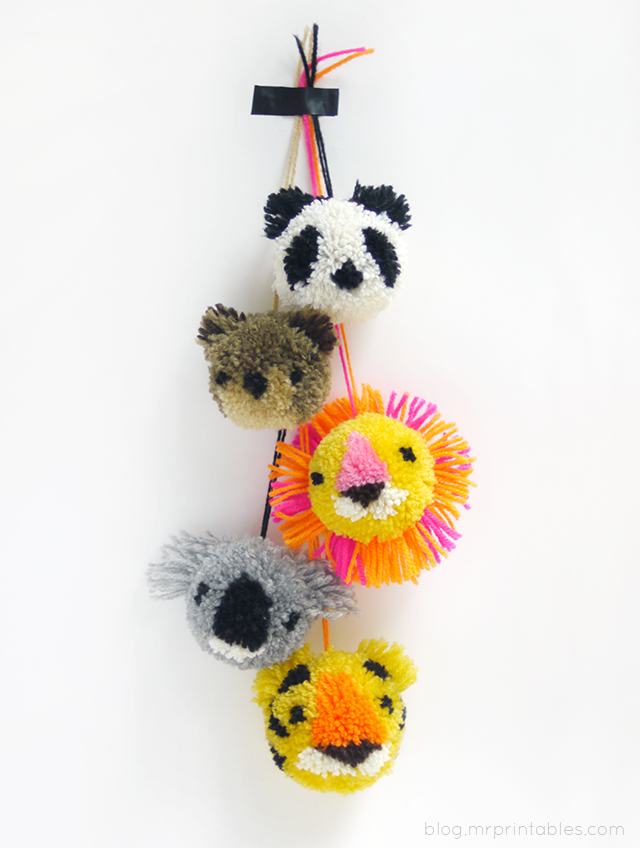 look at these adorable little pom pom animals! so adorable! a must try! how to make animal pom poms from mr. printables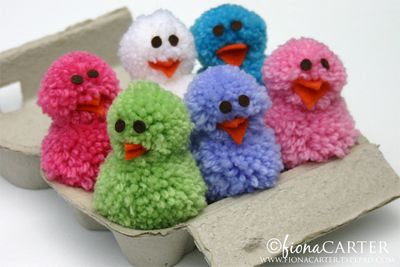 these sweet chicks are perfect for easter! easter pom pom chicks from chellsen clan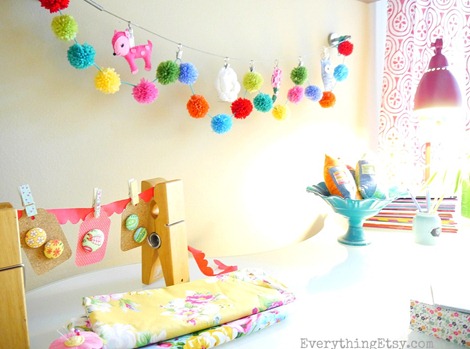 a pom pom garland like this colourful beauty could be used at parties or in a kids room or wherever! pom pom garland from everything etsy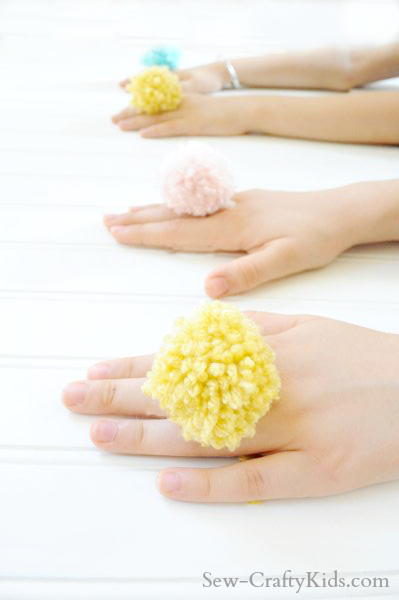 how cute are these rings? perfect bling for anyone wanting to be fancy! pom pom rings (with video tutorial) from sew crafty kids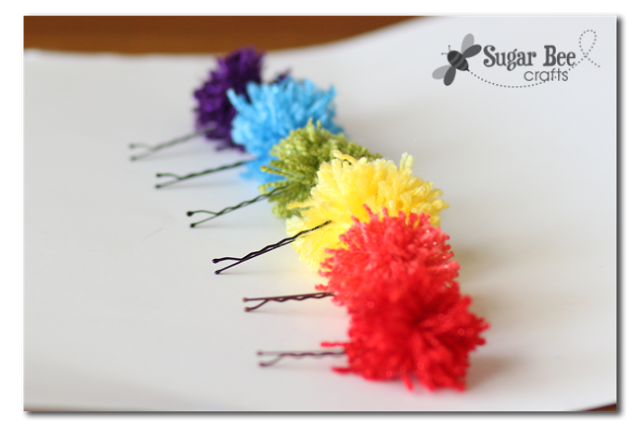 i think i may need some of these for myself! love! pom pom hairpins from sugar bee crafts
so, which of these pom pom projects are you going try? i just love the all!