we here in SW ontario have been having some wild, winter weather. to help out the birds, we have put out all sorts of yummy things for the birds to eat. i know some people are against bird seed and bird feeders, but i think they are wonderful. our whole family enjoys watching the variety of feathered friends that come to visit!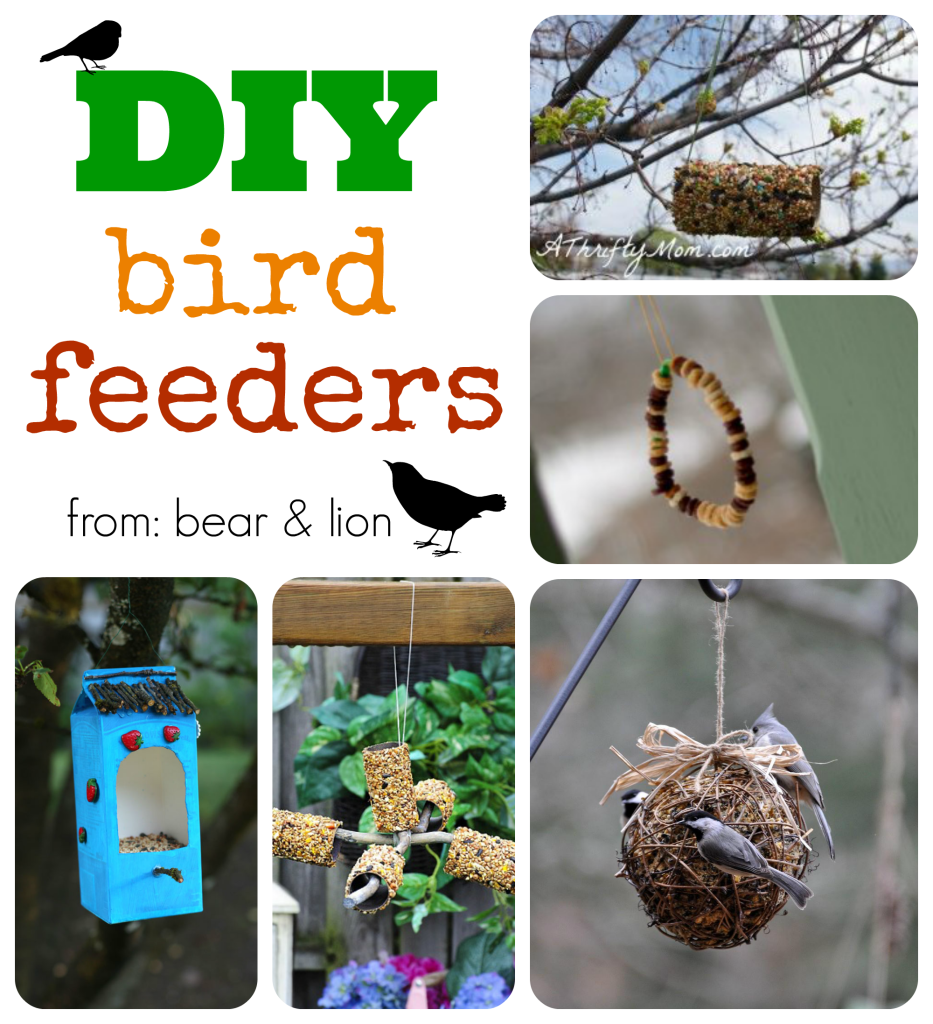 this round-up includes bird feeders that kids can help make. these kinds of projects are a great way to teach children about the natural world. i value my kids' connection to their surrounding environment greatly and am always looking for ways to help initiate more curiosities with it.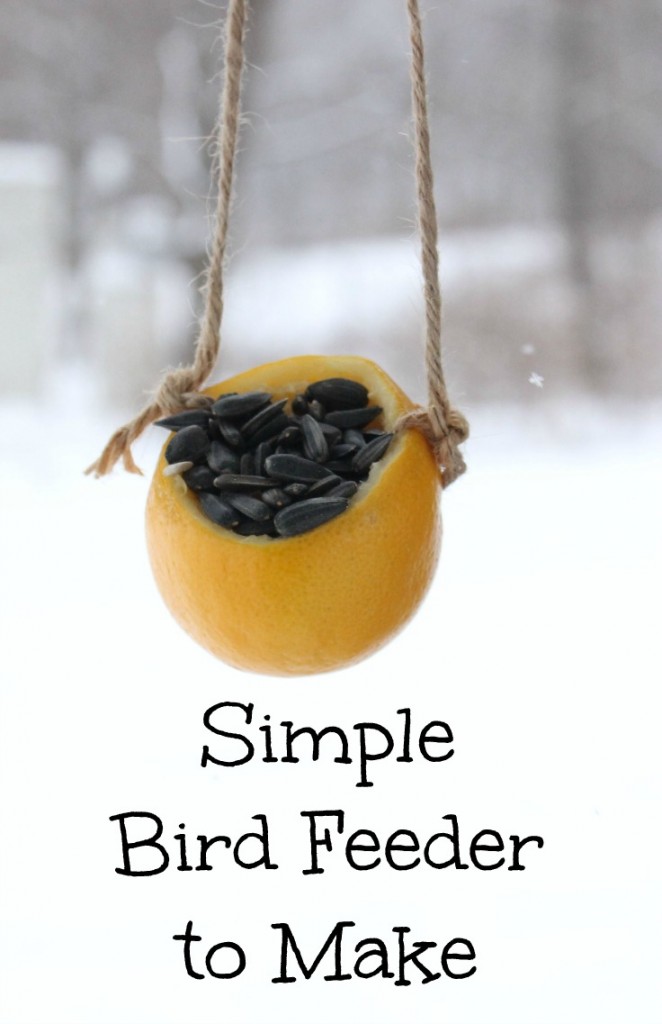 simple orange bird feeder from confessions of an overworked mom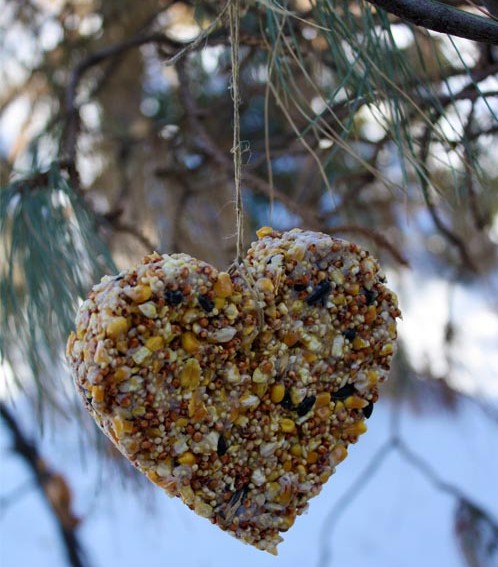 heart shaped bird feeder from alpha mom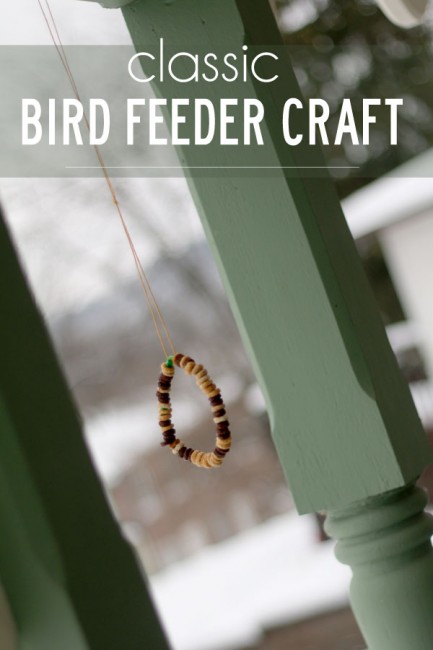 classic cheerio feeder from hands on as we grow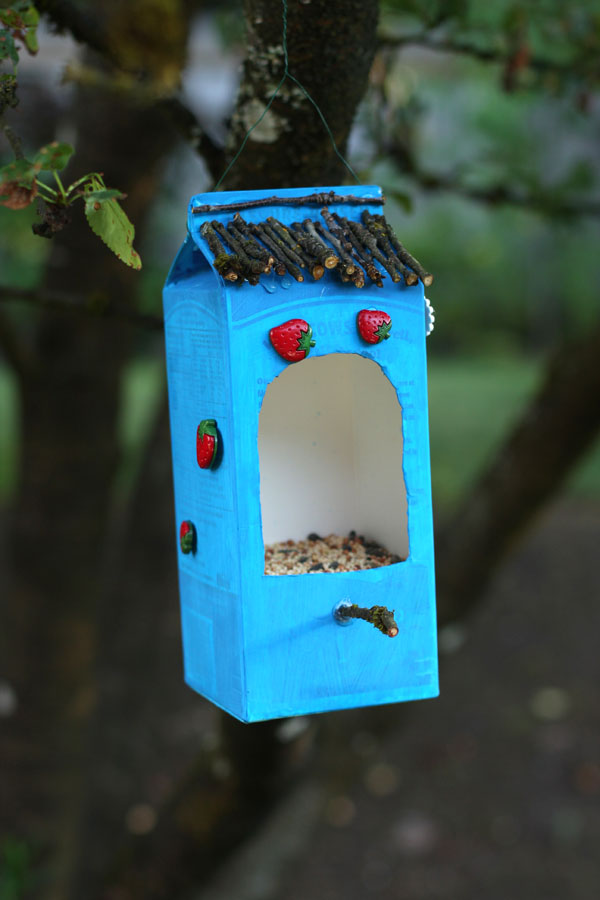 milk carton feeder from chic steals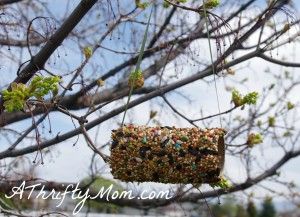 toilet paper roll feeder from a thrifty mom
toilet paper roll feeder with sticks from play from scratch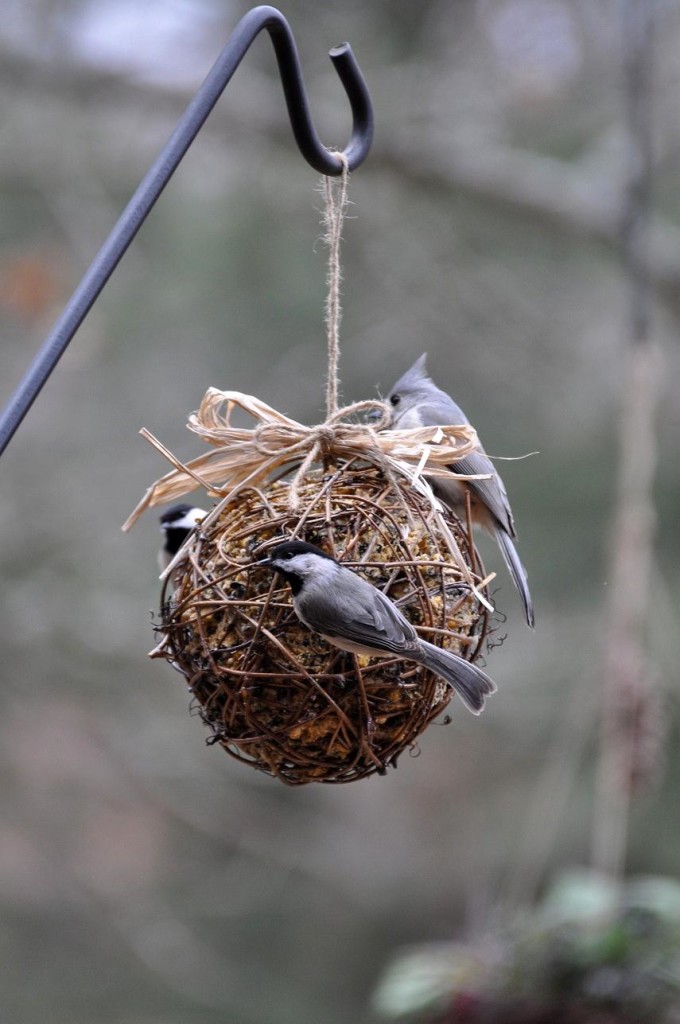 DIY grapevine suet feeder from the garden roof coop
i have made some of these kinds of feeders before. one christmas i made little bird seed feeders with various holiday cookie cutters, like the heart shaped ones. not sure how practical they are, but lion and i had fun making them and people were delighted to receive them as gifts.
have fun making your own feeder. tweet, tweet!