valentine's day will be coming up quickly, so it's good to have some crafts ready for the kids to get busy with.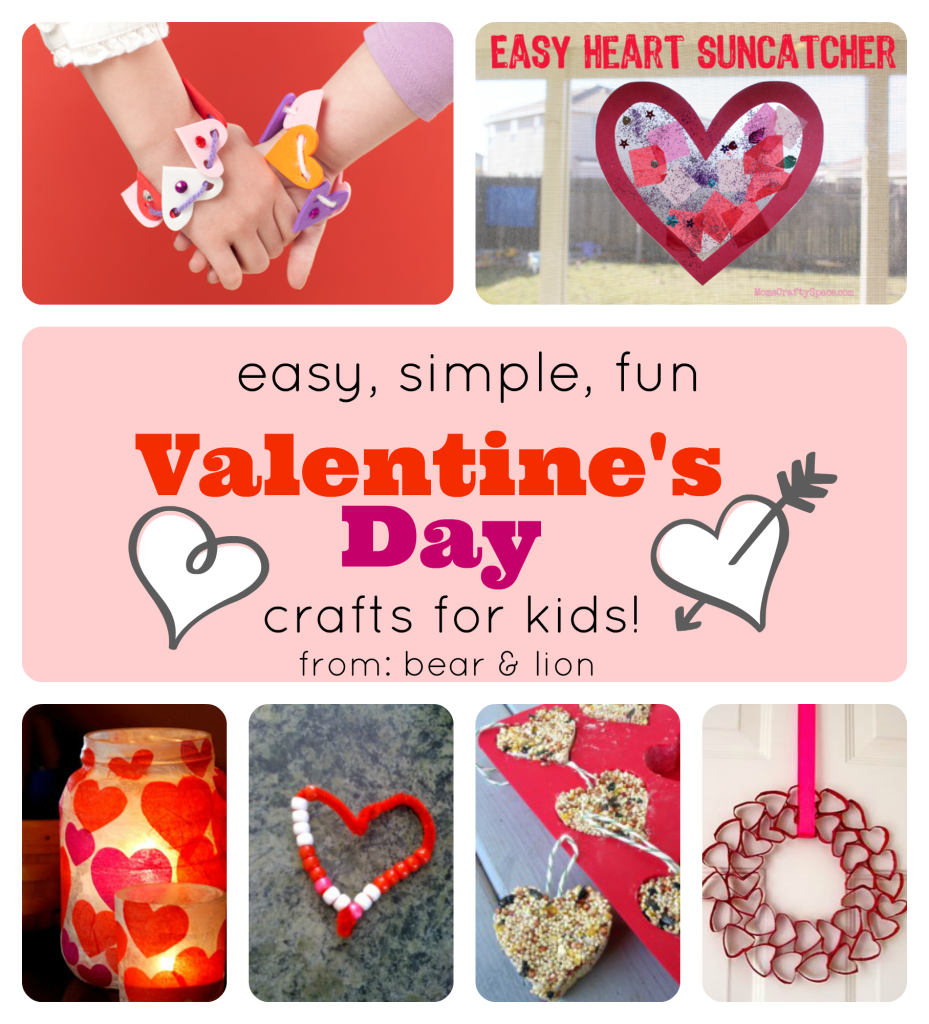 i've incuded some really sweet crafts here; a wreath, some fancy jewelry and even a wonderful heart shaped birdseed treat for our outdoor friends! at our house valentine's also happens to be bear' birthday, so we tend to focus on that more. but, i do love to decorate with hearts, so i think i'll make some suncatchers with my afterschool kids, make some of those pretty jars for our dinner table and o know the boys will love to make the heart bracelets for their friends!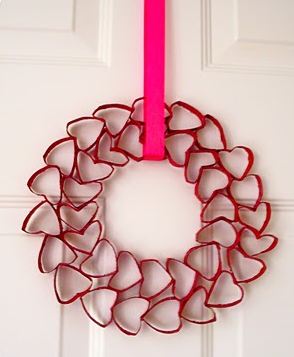 heart wreath from planet forward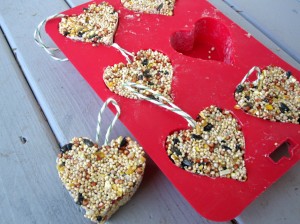 bird seed heart from no time for flash cards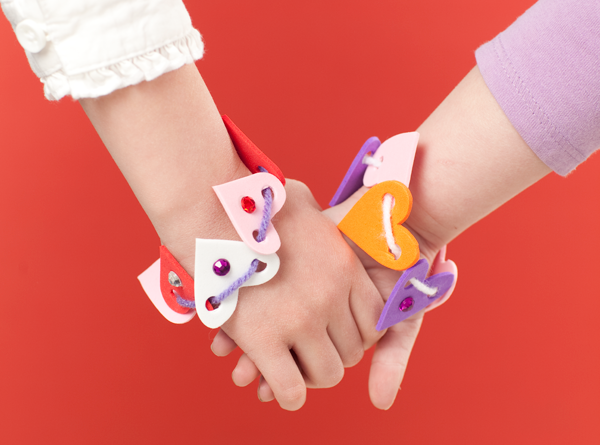 heart shaped bracelet from make and takes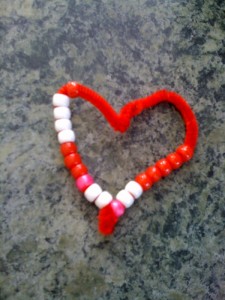 beaded heart from toddler craft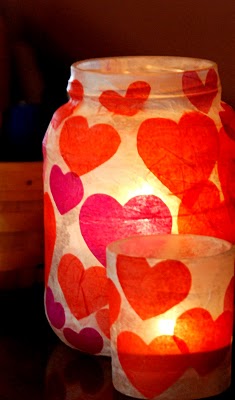 paper mache jar candle holder from fabulessly frugal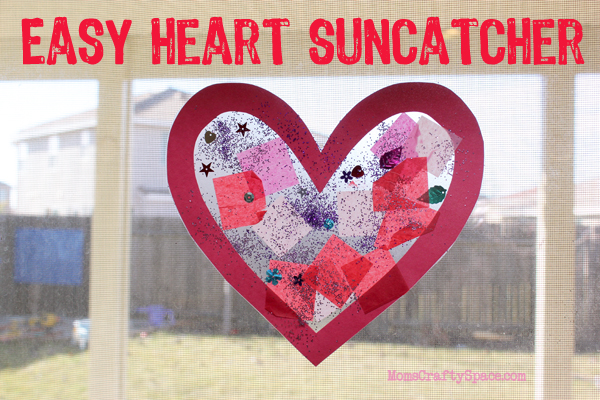 easy heart suncathcher from happiness is homemade
which craft will you make with your kids?