---
i know many of you might be slightly crafted out from all of the holiday projects, but this is a super easy craft with big effect. my mum taught me how to make these gorgeous winter branches.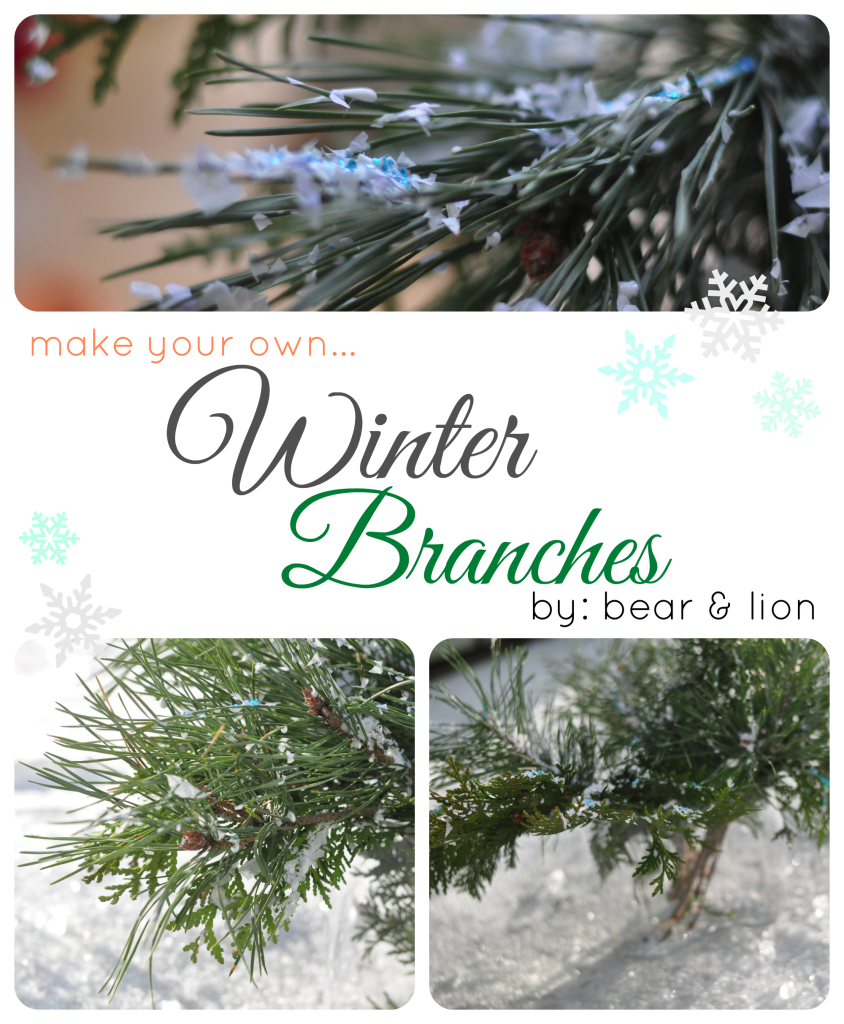 MATERIALS:
tissue paper
scissors
green branches (pine, balsam, spruce, cedar…)
white glue
glitter
INSTRUCTIONS:
1. cut the tissue paper into tiny pieces. keep in a container.
2. place branches in chosen vase or basket.
3. add glue generously to branches and needles, sprinkle cut tissue paper onto wet glue. add glitter as desired to wet glue. ensure the tissue paper is evenly spread amongst your branches creating a realistic snowy effect. that's it.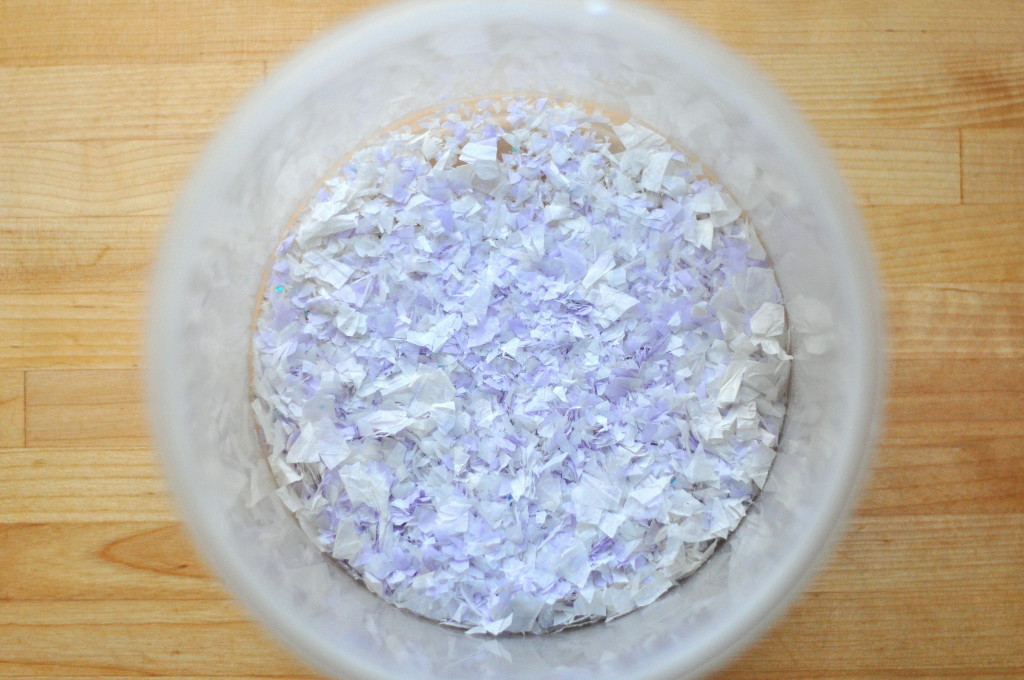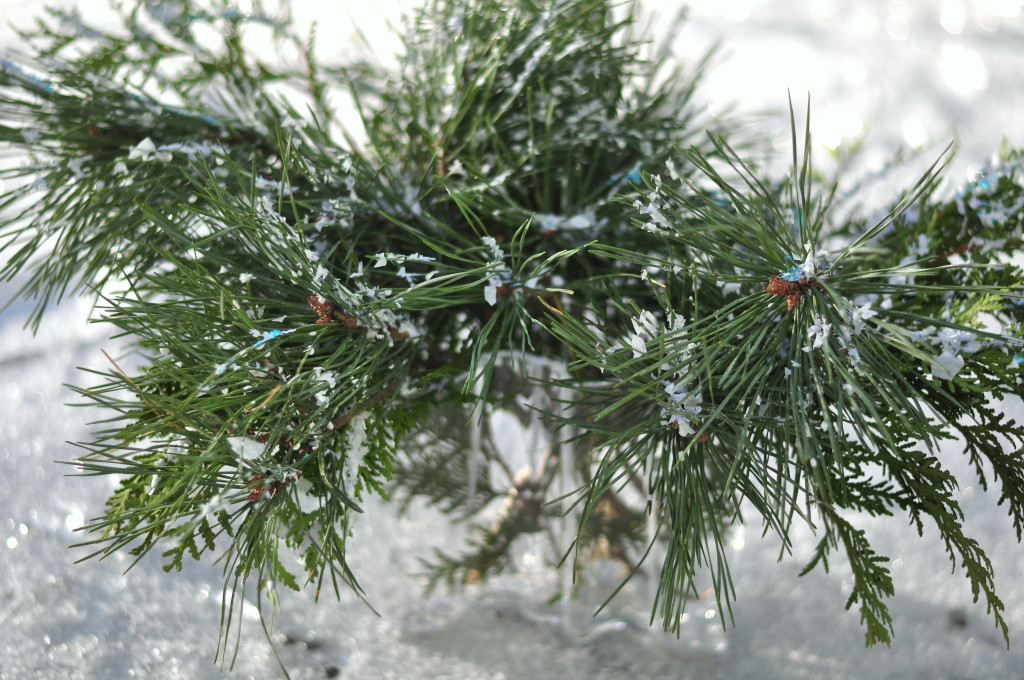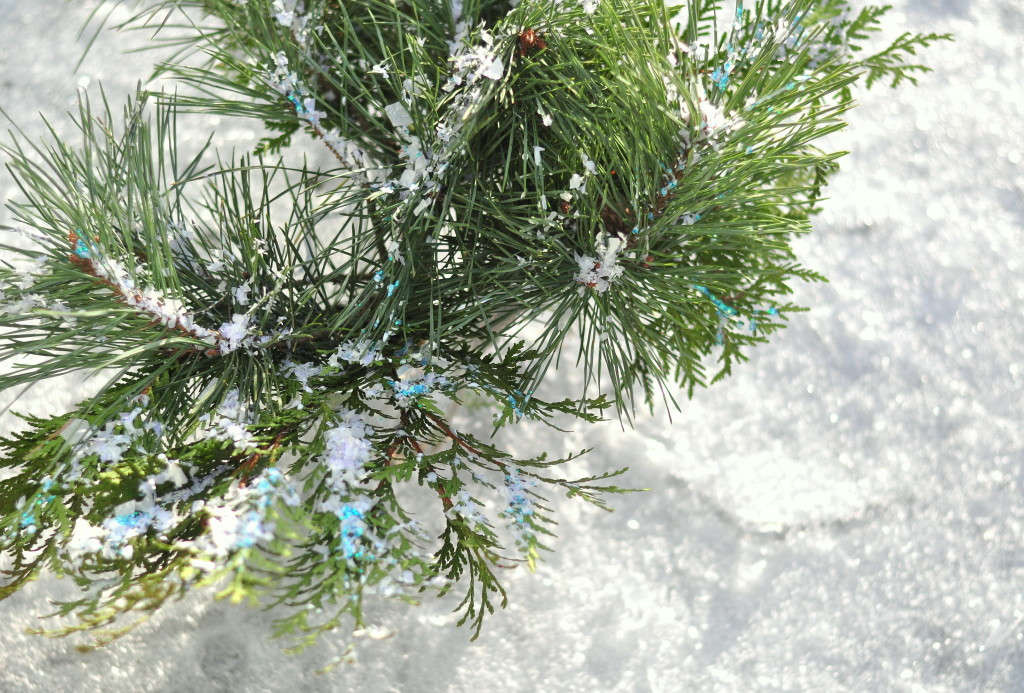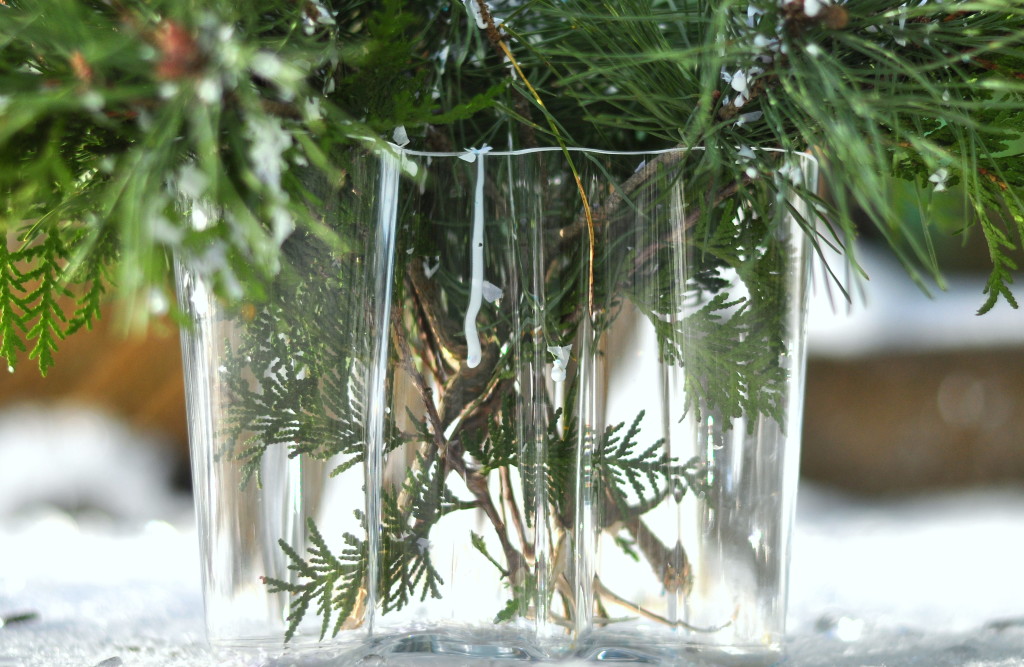 now that christmas is all packed up, these winter branches are a wonderful decorative touch for the first months of the year. i have received so many compliments on my branches!