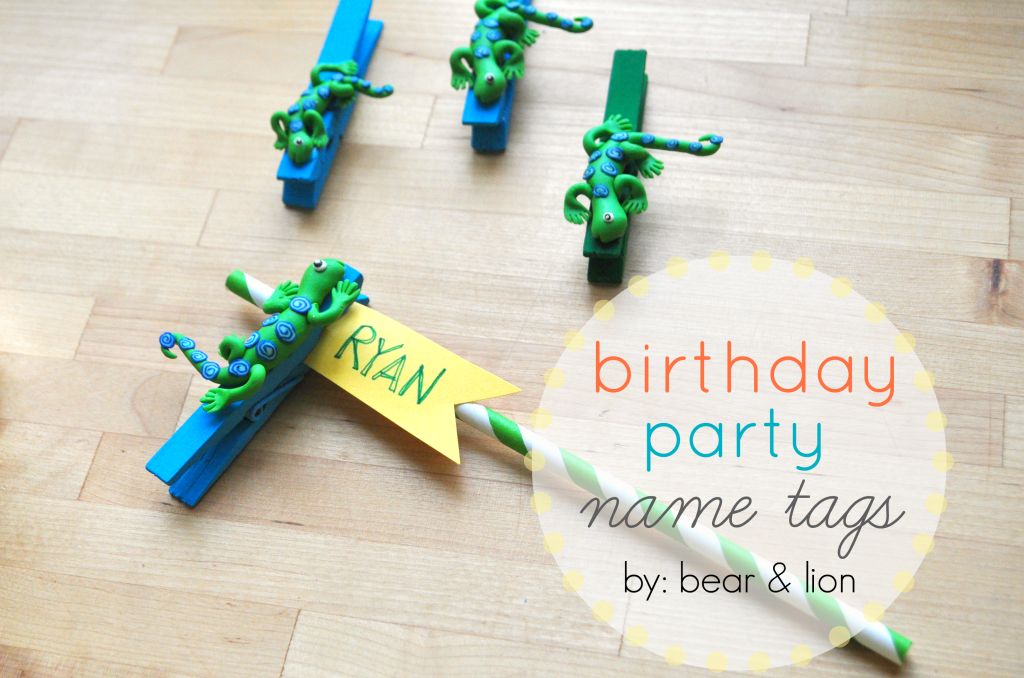 bear has asked for a dinosaur themed birthday! for this craft i couldn't actually find any wee dinosaurs, but i found these cute lizards for 99 cents a pack and i thought they were close enough!
here's what i did… first, i painted the clothes pegs with acrylic paint. i had to do a couple of coats to achieve a nice, solid, bold colour.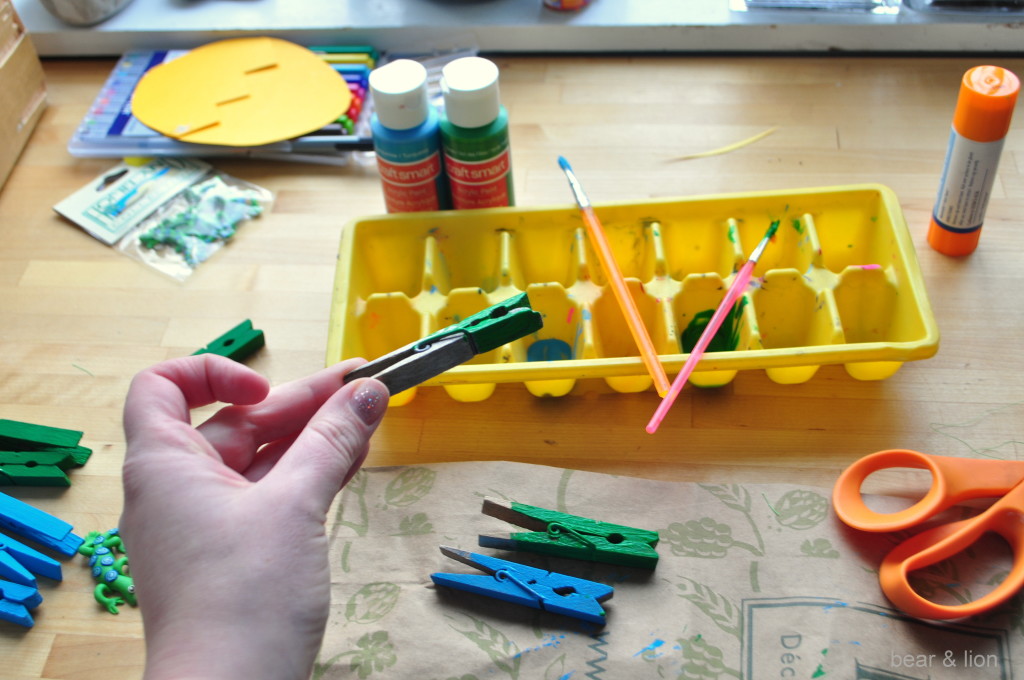 then with my hot glue gun i attached the lizards to the painted clothes pegs. i then cut some cute flags out of card stock, wrote each child's name on, got a paper straw and voila… DONE! i found the straws for $3 for a pack of 18 at michael's.
how adorable are they?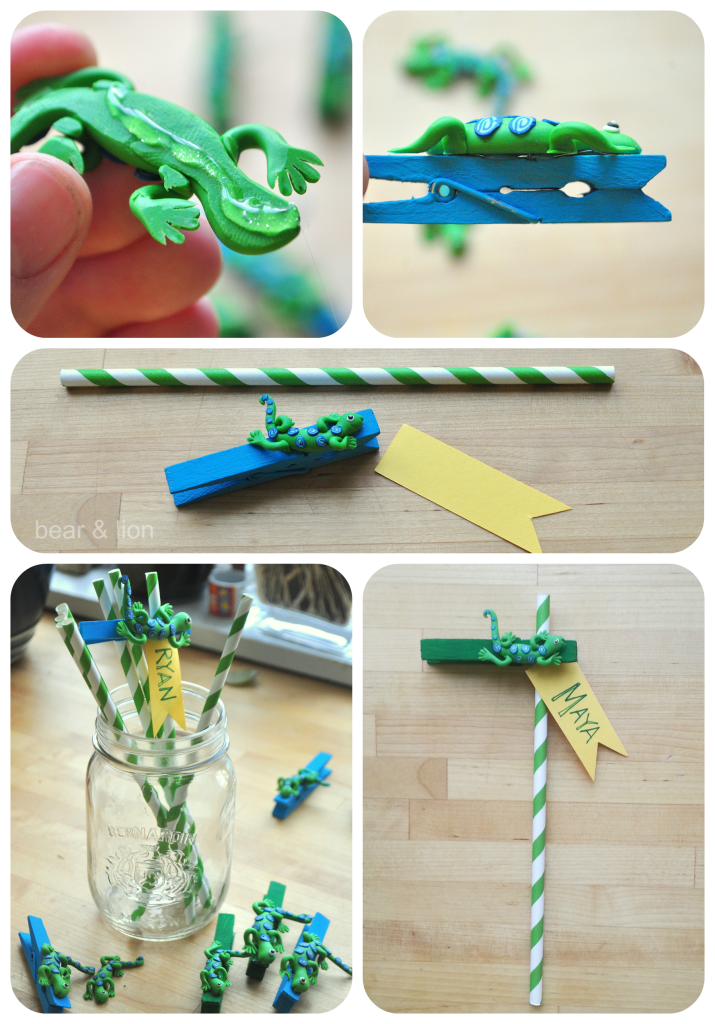 this is one of those crafts, where the impact is huge and process is so minimal!
the kids can then take the lizard pegs home and use them to clip important pages together or whatever!