for bear's 6th birthday he had requested a dinosaur cake. we went on the internet and looked at ideas, but everything looked super complicated and out of our cake-making league. so, DH and i decided to make a scenery cake, instead of an actual dinosaur. we used carrot cake for the land and volcano, everything was heavily slathered with icing from a container and we added weird rock looking candies, raisins and cinnamon sticks all over for interest. for lava, we used strawberry jam and we made a dino's nest with cadbury's mini eggs! the dinosaurs themselves are plastic toys.
the kids were amazed and i have heard back from many parents about this awesome cake! haha!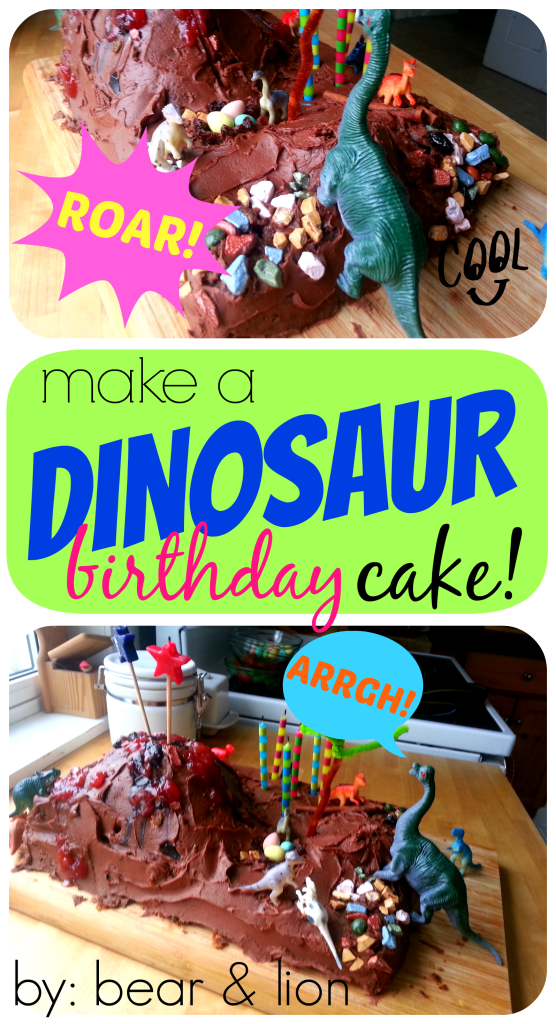 INSTRUCTIONS:
1. bake 2 cakes of your choice. any type of cake is fine, as it'll be covered with icing anyway. our fave is carrot cake and the kids all loved it! find the recipe HERE! we baked one 9″ X 13″ for the land, and one 9″ X 9″ for the volcano.
2. cut up the smaller cake into triangular pieces and build your volcano. it doesn't have to perfect, as it'll be covered with icing, jam and dinosaurs!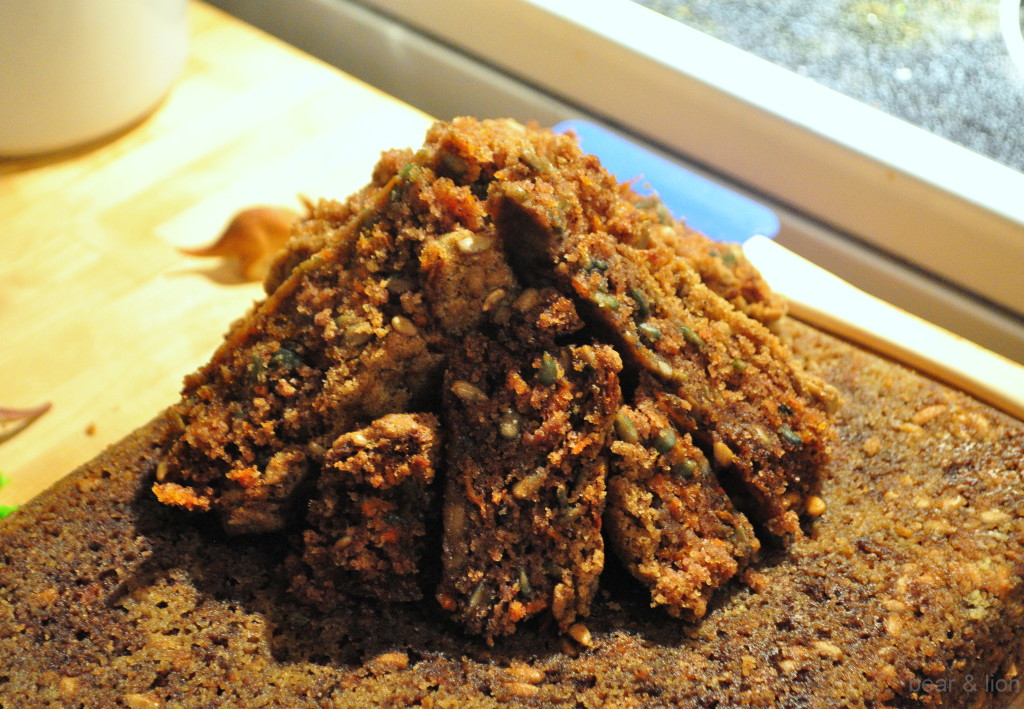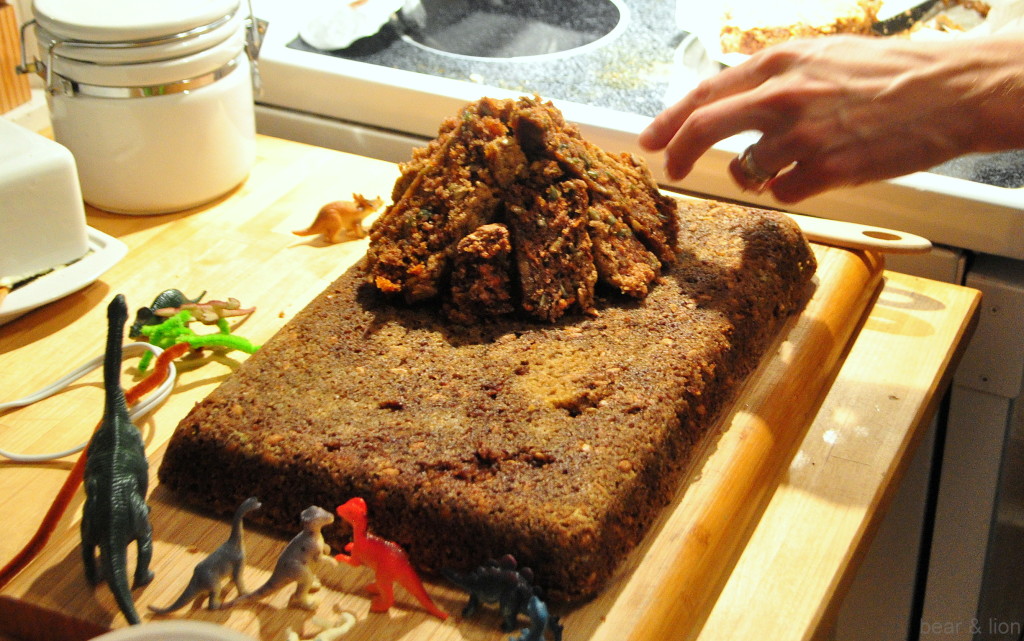 3. slather a thick layer of icing all over the volcano and land. i left it very imperfect, hoping it looked more realistic!
4. we added candy, raisins and cinnamon sticks for various landscape features. we also made a nest with dino eggs!
5. add the strawberry jam last. i just spooned it on top of the icing trying to make it look like spewing lava. kids thought it was pretty cool!
6. i made a simple tree out of two pipe cleaners; one green one and one brown one. i couldn't find and plastic trees, so my pipe cleaner had to do!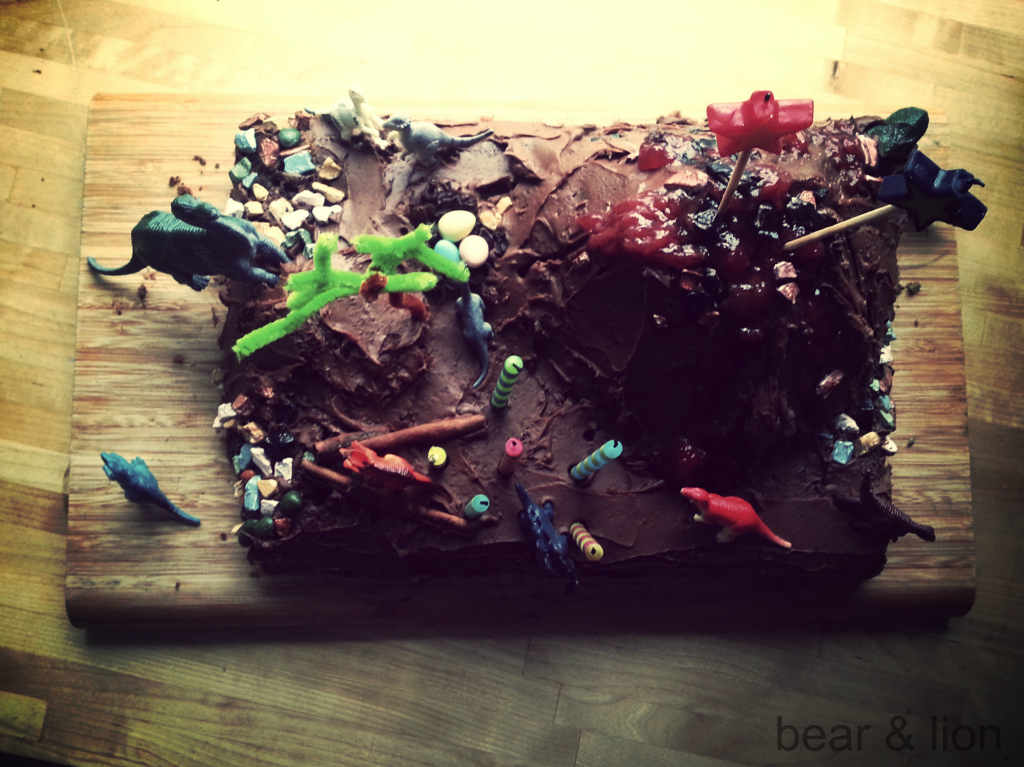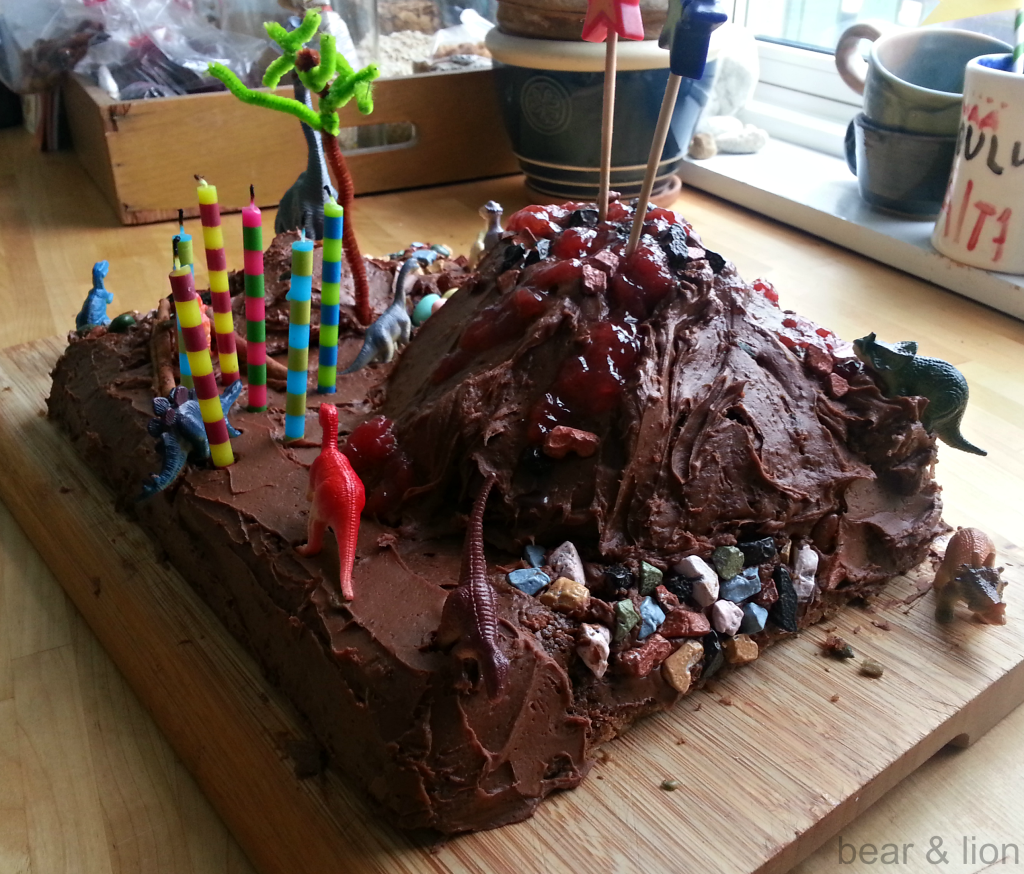 here's the birthday boy blowing out his candles! so cute!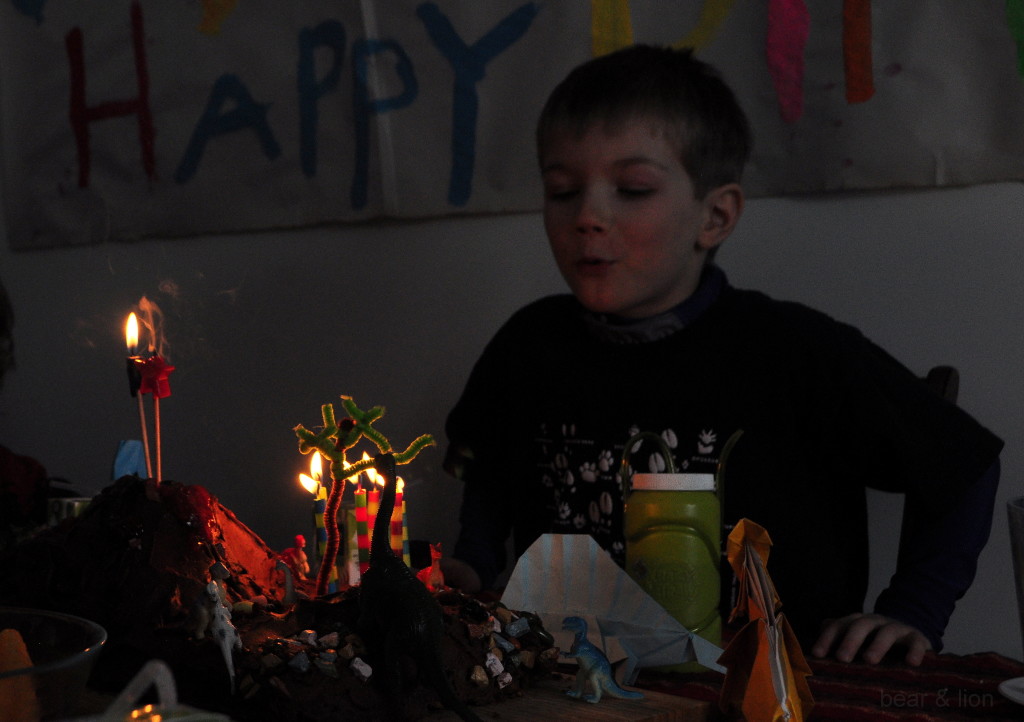 check-out the adorable name tags i made for this birthday party HERE.
and, coming soon are details on the other dinosaur crafts we got to for the party!