my kids LOVE sushi! their favourite is the raw salmon. but, a lot of kids don't share their enthusiasm for this japanese cuisine, so that's why for bear's 6th birthday i decided to make his class at school some yummy fruit sushi! i prefer these treats to cupcakes and cookies, as there are less concerns with allergens, these sushi bites are healthier and hey, they're totally memorable too!!!
INGREDIENTS!
sticky rice (read instructions on package as they vary depending on brand)
mango, kiwi or any desired fruit
seaweed sheets
a bowl of water
* plus you will need a rolling mat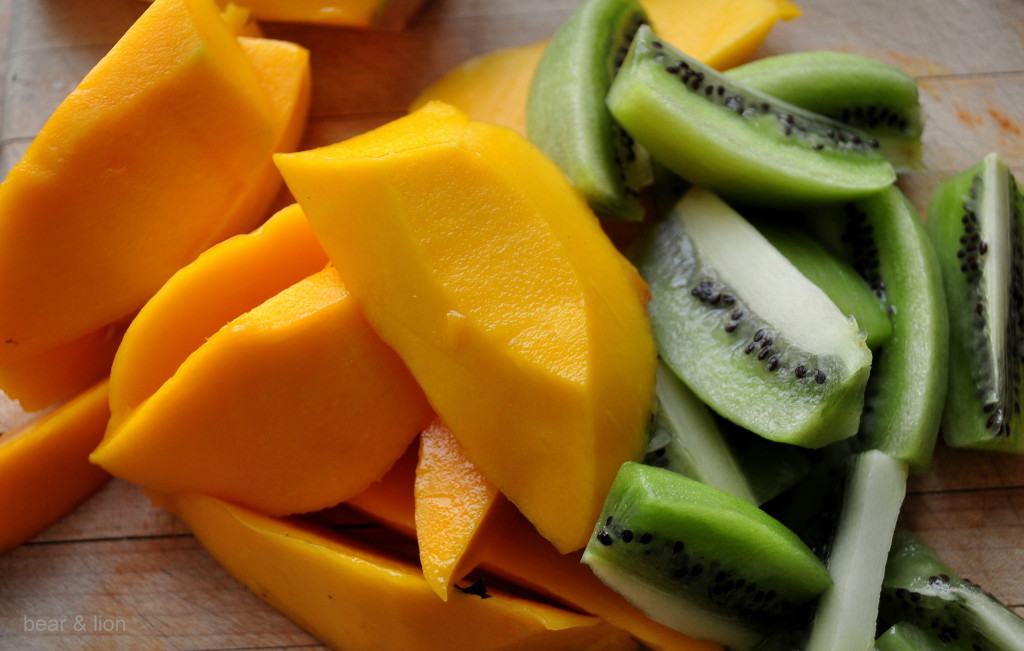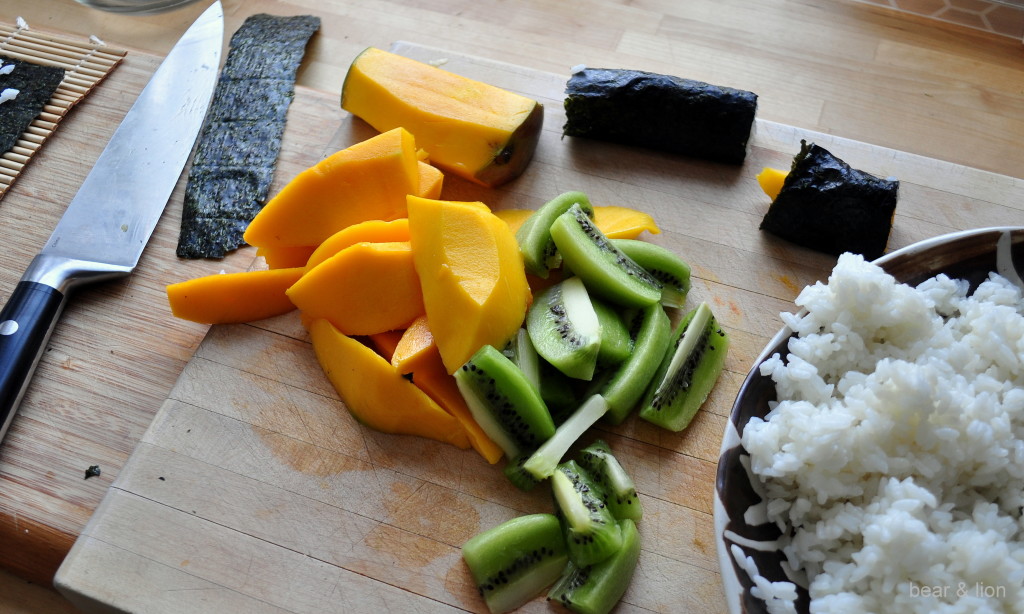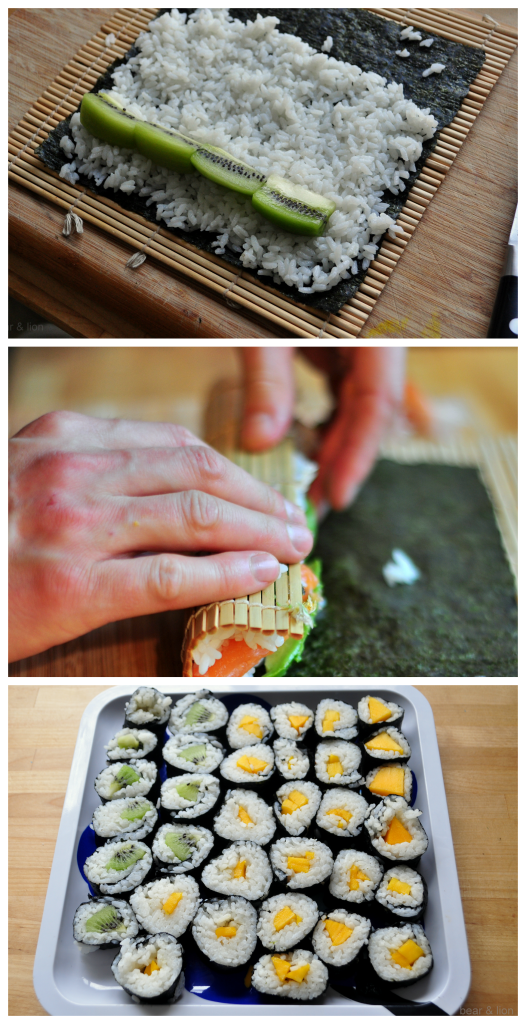 INSTRUCTIONS:
1. cook sticky rice as directed on package. let it completely cool down before using. cut fruit into strips, about the same thickness as an average adult finger.
2. place your rolling mat down on a flat surface, put a seaweed sheet on top, and then place your sticky rice on. try to  ensure it is spread out fairly evenly.
3. place desired fruit onto the rice and using your mat, roll the ingredients making sure they  are held together tightly. i found i had some excess seaweed at the end, so i cut it off and "glued" the edge of the seaweed sheet to the roll, by dabbing them in some water.
4. cut the roll into bite sized pieces. if they are lose and fall a part (this happened a couple of times for me) i just used more water to re-seal the seaweed ends. and, voila!
5. i served these to the kids in bear's class as is, and some of them devoured lots. other's were a little apprehensive about the seaweed, but i would say majority of the adorable kindergartner's tried at least one!
HOW YUMMY DO THESE LOOK???