it's march break here in canada! a week off from school, which actually makes my life a titch busier, but i am glad to have a break from the confines of school and the rigid structure it brings with it.
to really kick-off this break, the kids and i went for a hike in beautiful weather with friends. it was the most perfect day; the sun shone, the temperatures felt practically balmy and there was no wind. kinda perfect in every way! of course, we still piled on the layers to help us stay warm as although the sun was beating down, there was still snow on the ground. we find hiking in the snow is really fun and it feels so good to get some crisp, fresh air in our lungs.
we went to a local conservation area and explored this old mill. kids loved it. then we kept trekking along, enjoying the sights until we reached our destination…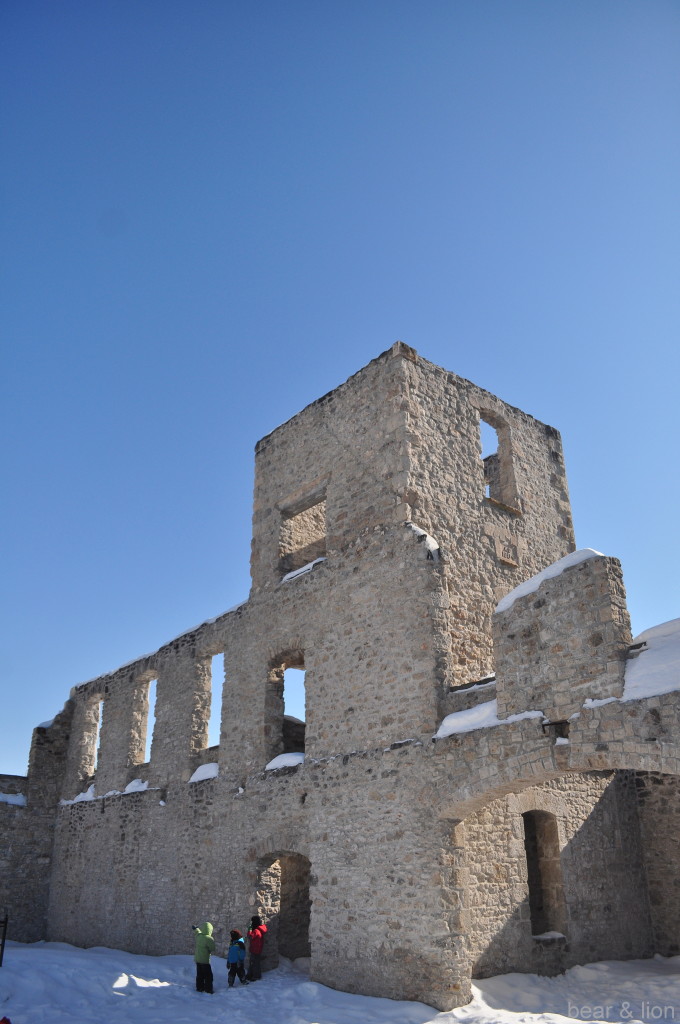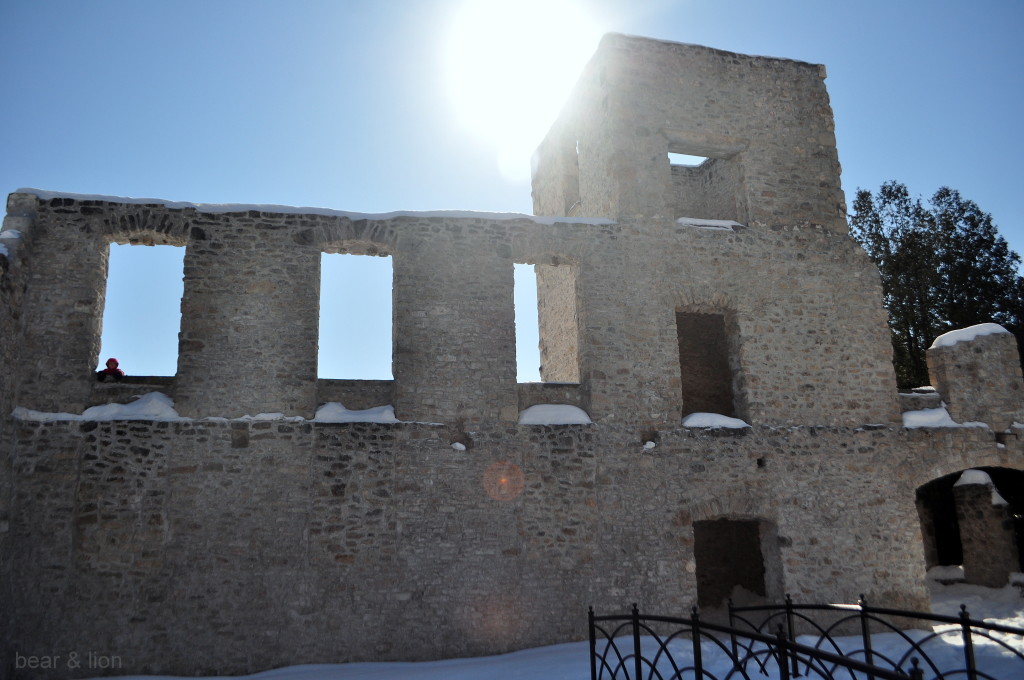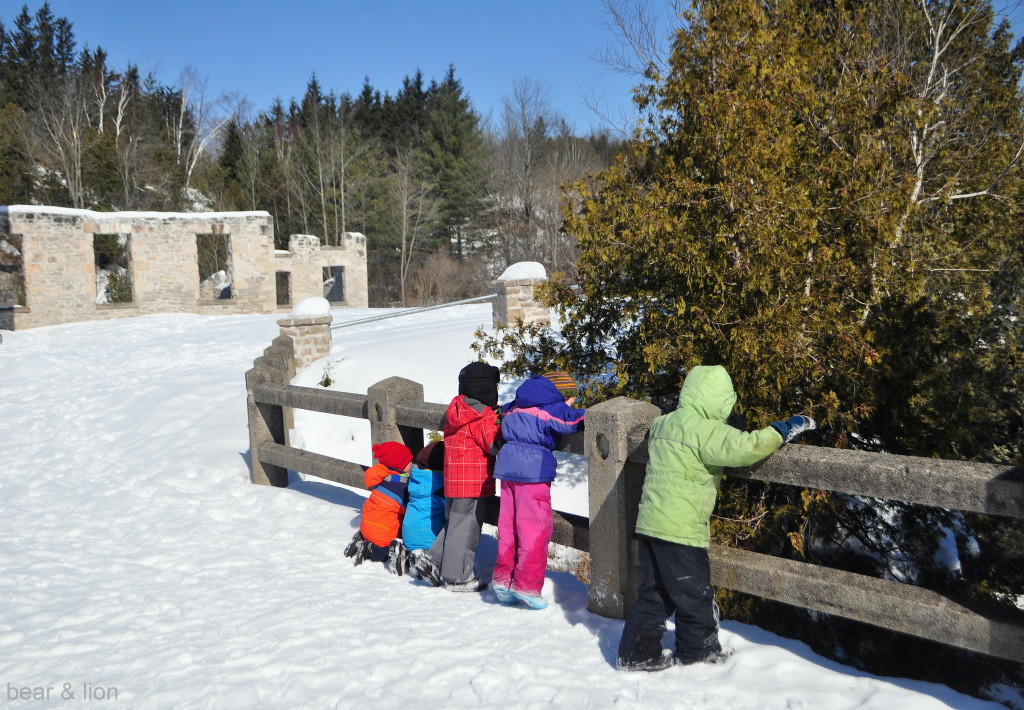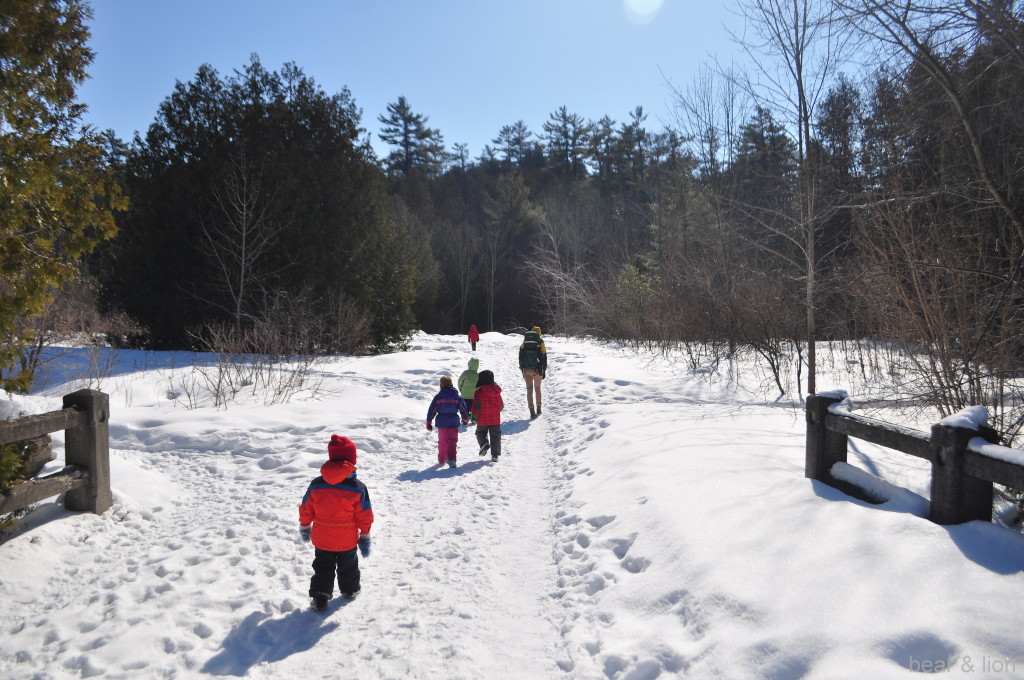 this awesome CAVE!
the kids all explored the various crevices, holes and rocks. every few seconds someone would exclaim "oh wow, look at this"! i just love to hear kids excited about things in nature and their environment. and, as the kids get older they really do know so much more about the world, than i give credit for.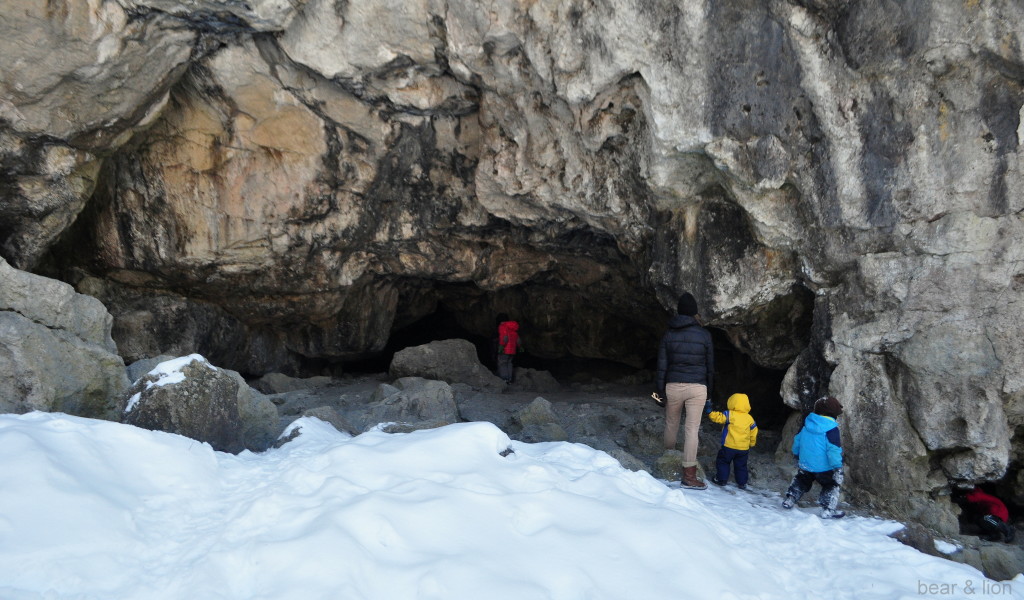 all explorers need to refuel after extensive research, so we had a cave picnic before heading home!
we nibbled on cheese n' avocado wraps, apple slices, raisins, nuts, cheese and juice! yum! i find packing snacks is crucial to surviving any kind of outdoor experience with the kids. they're blood sugar crashes so quickly!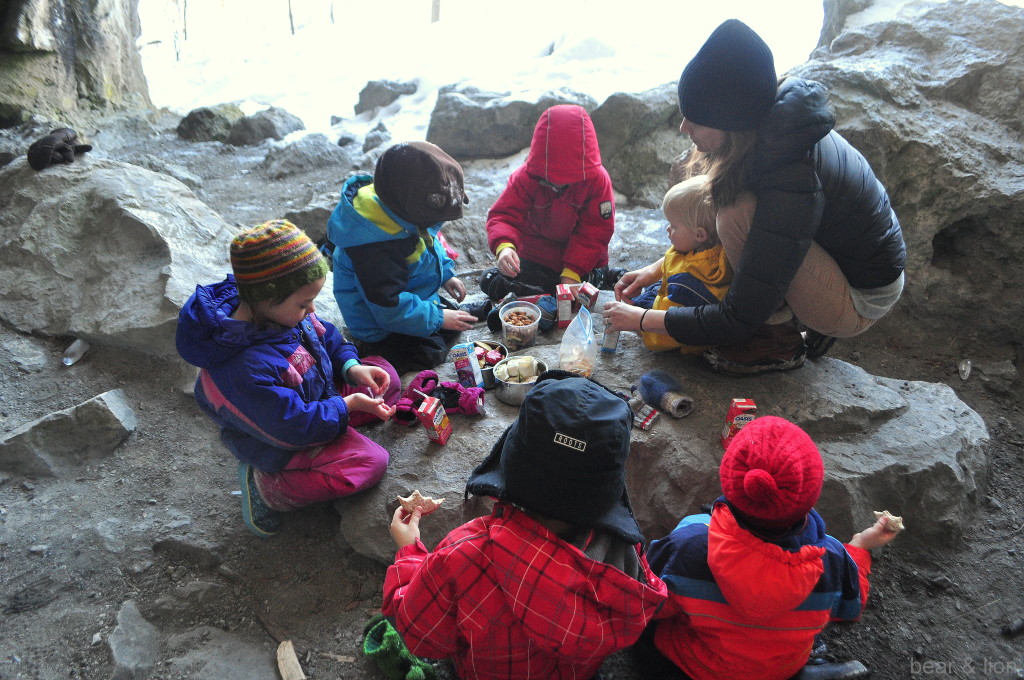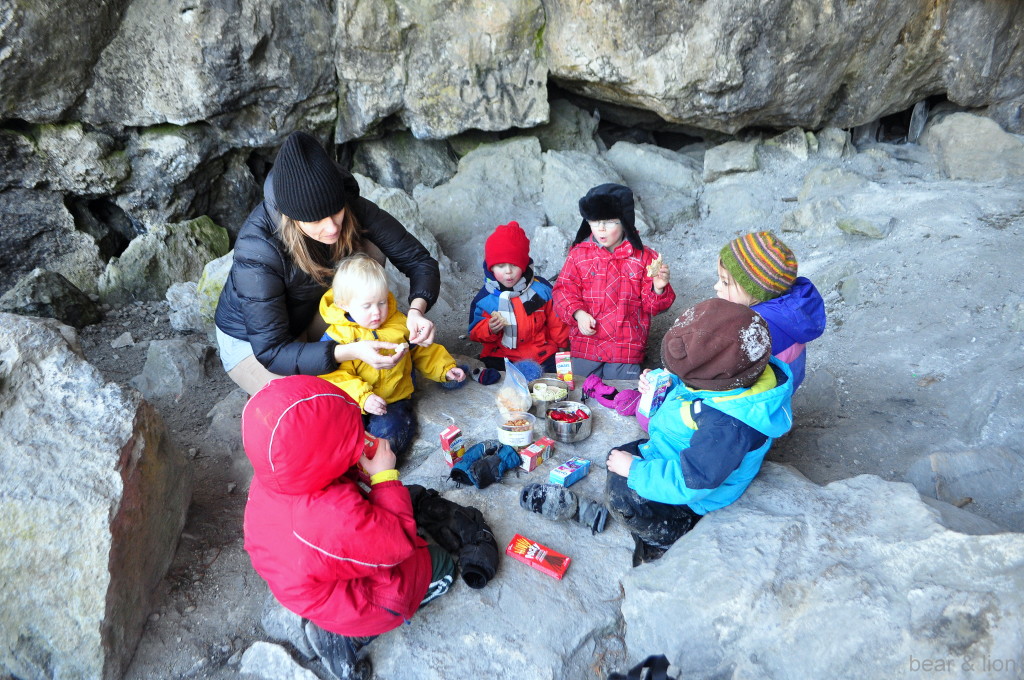 we were all exhausted after our exciting hike! but, it was that good kind of exhaustion, you know, when you feel inspired, energized and calm. this winter i have found my mental health teetering on the edge some days, but when i get outside and fill my lungs with fresh air, and especially get to soak up some priceless vitamin D from the glorious sun, it really helps soothe my mind.
what are you up to this march break?