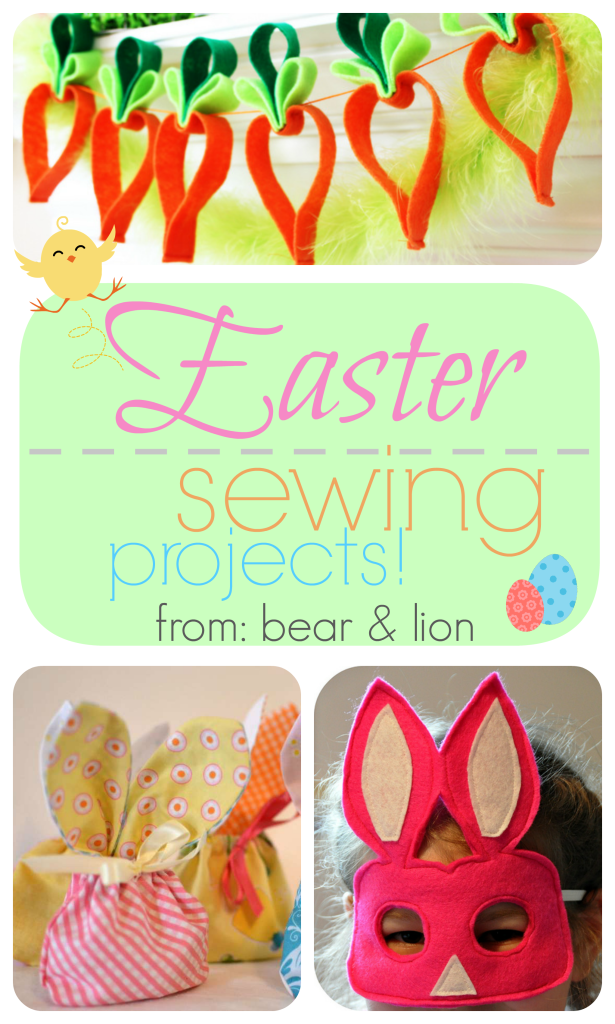 i love all of these easter sewing project ideas! they vary from quick n' easy to more time consuming ones, but regardless of how much effort they require they are all super cute! i hope you are inspired by this mini round-up, and get your sewing machine loaded for action!
so, here we go…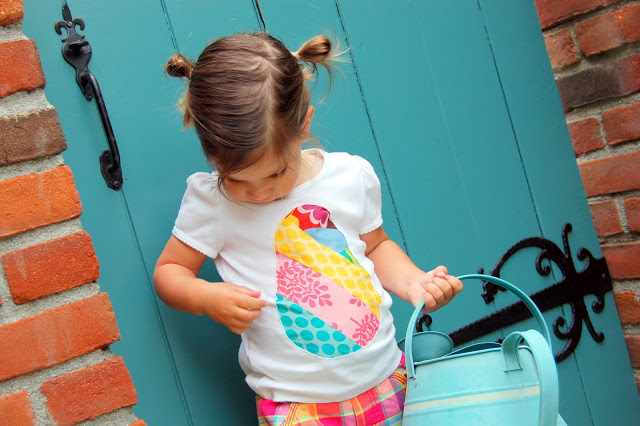 egg tee from icandy handmade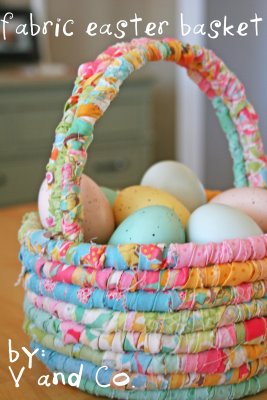 fabric easter basket from V & co.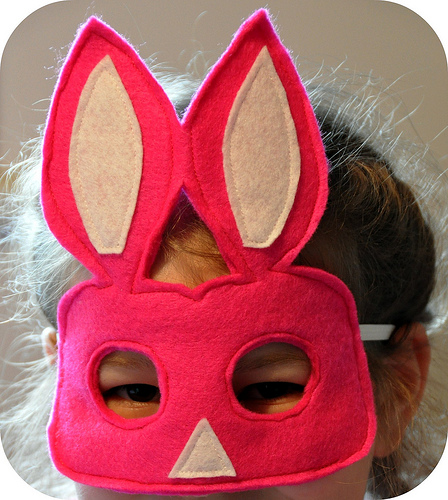 easter bunny masks from rosy posy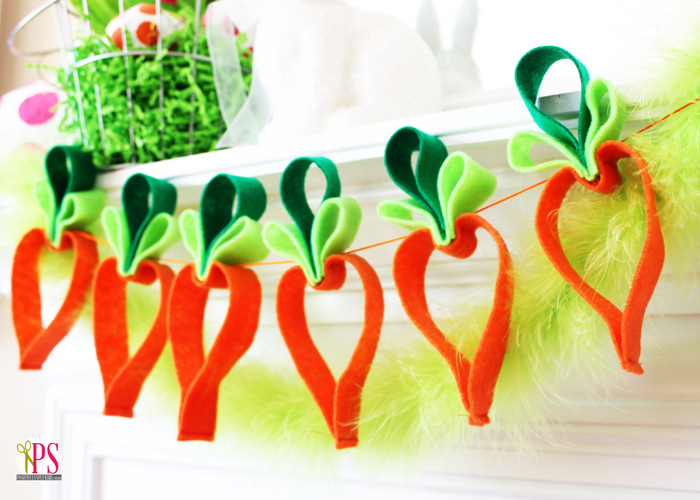 easy felt carrot garland from positively splendid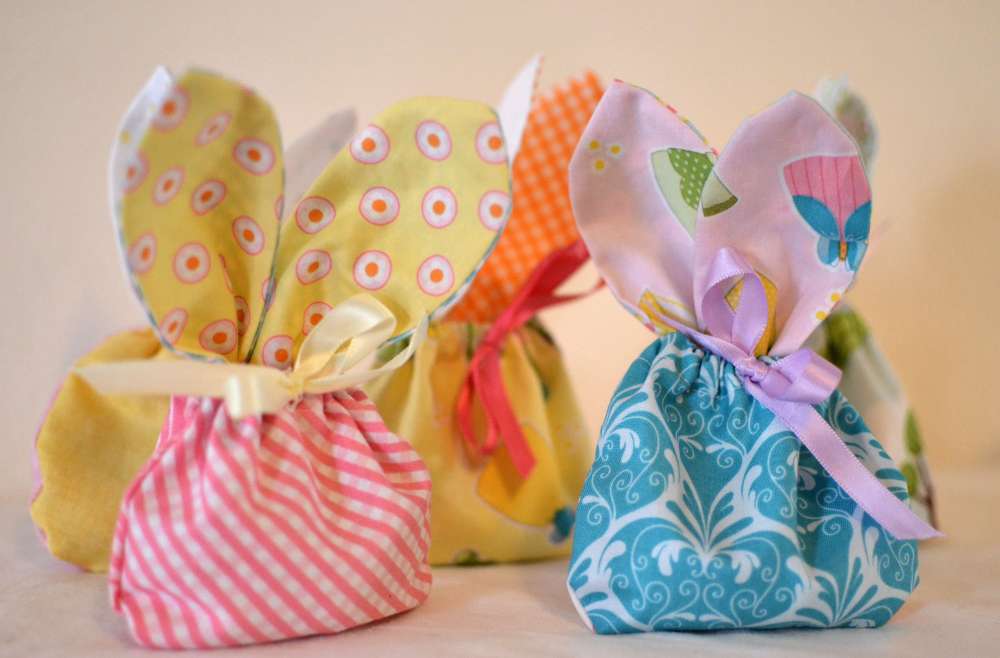 easter bunny treat bags from sew can she
i think my kids would love it if i made any of these for them!
i'm loving all of these bright colours!