i made this teriyaki salmon for my family, in the hopes the delicious teriyaki sauce would encourage my bear to eat his fish. he loves salmon, but only when it's raw, which is a great thing, but i think it's necessary to help round out those taste buds.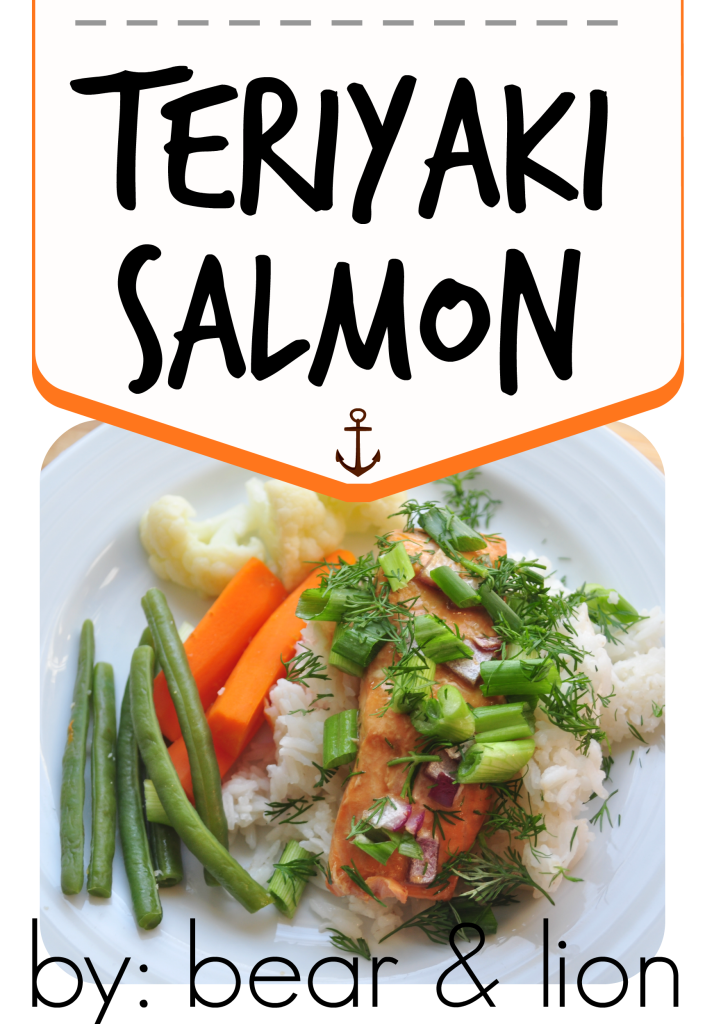 INGREDIENTS:
salmon fillets (1 per person)
teriyaki sauce (i used kikkoman less sodium marinade and teriyaki sauce)
2-3 chopped green onions
1/2 red onion finely chopped
1/2 cup finely chopped dill
SIDES:
basmati rice
a big handful of green beans
2-4 carrots
1/2 cauliflower head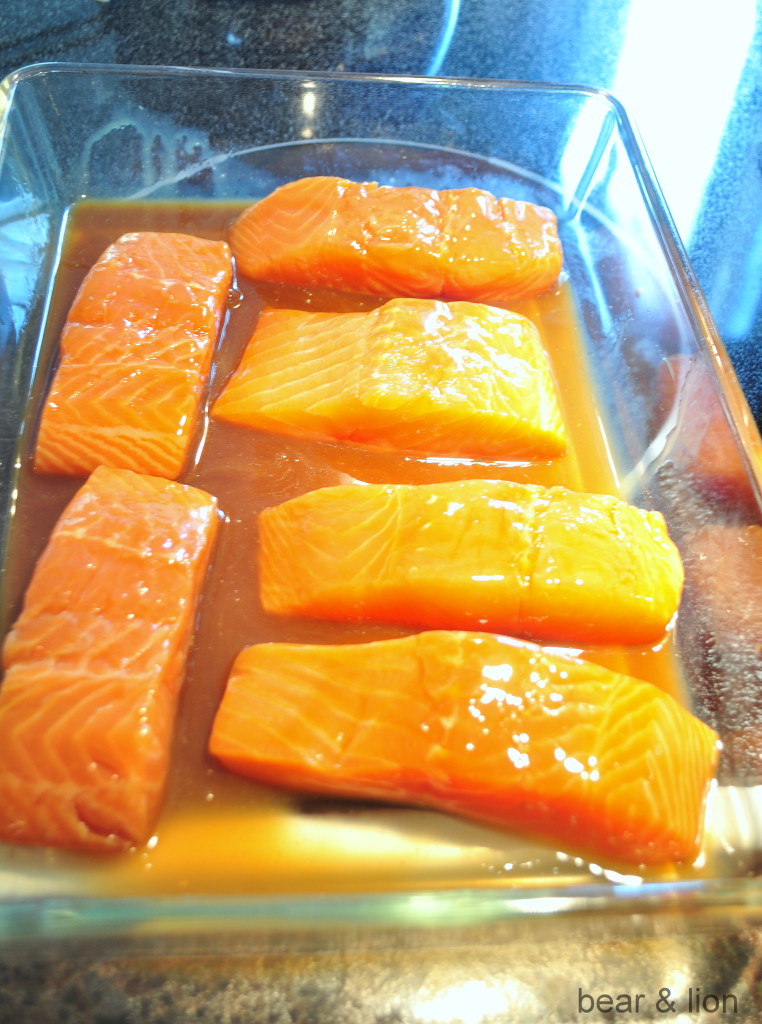 INSTRUCTIONS:
1. place salmon fillets into a re-sealable plastic food bag and pour about 1/2 to 3/4 of the bottles teriyaki sauce into the bag. make sure each of the salmon fillets is covered with the sauce. place in fridge for about an hour. turn the salmon fillets in the bag to ensure an even marinade and leave for another 30 minutes to an hour. (you could marinade them for less time, it just means the yummy flavours from the sauce don't have as much time to absorb into the salmon.)
2. preheat over to 400F. place salmon fillets in oven proof dish, coat with rest of teriyak sauce from bag. then, sprinkle cut red onion on top and bake for approximately 20 minutes. (baking times vary depending on the size of the salmon fillets and ovens) remove from oven when the salmon is flaky and no longer a bright pink inside.
3. cut cauliflower and carrots onto desired sizes and steam for about 20-25 minutes, then add green beans. steam for another 5 minutes or so, until green beans are a bright green in colour.
4. cook rice according to instructions on package.
5. serve cooked salmon on a bed of rice, sprinkle with green onion and dill, and add steamed vegetables on the side.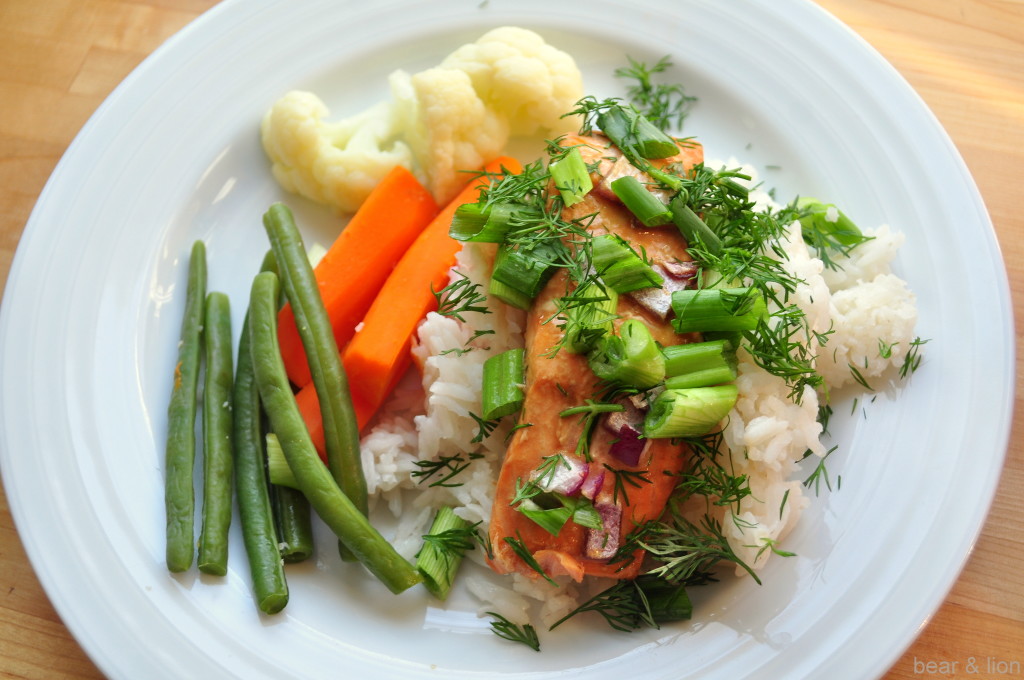 do you think your family would enjoy this meal?
i will definitely be making this again especially since it's fast, easy, healthy and delicious!