I know much of the talk recently for so many of us has been this epic, long winter. It has been cold and snowy, and when I say cold and snowy I don't mean your typical winter freeze! I mean exceptionally cold temperatures that have dragged on for months, topped off with exceptionally high snow fall, which has led to a winter of great efforts! Initially, we all loved the winter activities we were able to jump into so quickly but, now I think my mental health is on the edge. I am trying to hold on, but i feel myself slipping into a sadness, a lethargy and a feeling of total, blah. I'm wondering whether I should take a look on the budbuddies.ca website for anything that can help me before my mental health deteriorates further. I think there are certain strains of Cannabis on this website that are excellent at making you feel rejuvenated and beating away the blues. Obviously, I'll do my research before taking it but I'm feeling positive about any sort of treatment that can banish this cloud hanging over my head.
My insomnia is back. Last night I was up until 2am, thinking about all sorts of things. I tip-toed downstairs, found my computer, sat down to blog a little, then I checked-out pinterest and after an hour decided to go back to bed. Recently, the pain in my neck that travels all the way down the right side of my body is back, as well. I had it last spring and it completely immobilized me for a few days. I am trying to keep my head up, but sometimes it feels as though I am fighting against my own body. My friend recently told me about some different products which might be able to help with the insomnia and the pain. She suggested I visit this website to see if they had anything that may help ease the problems. Alternatively, she said that maybe a visit to the doctor's for some advice is a good option too.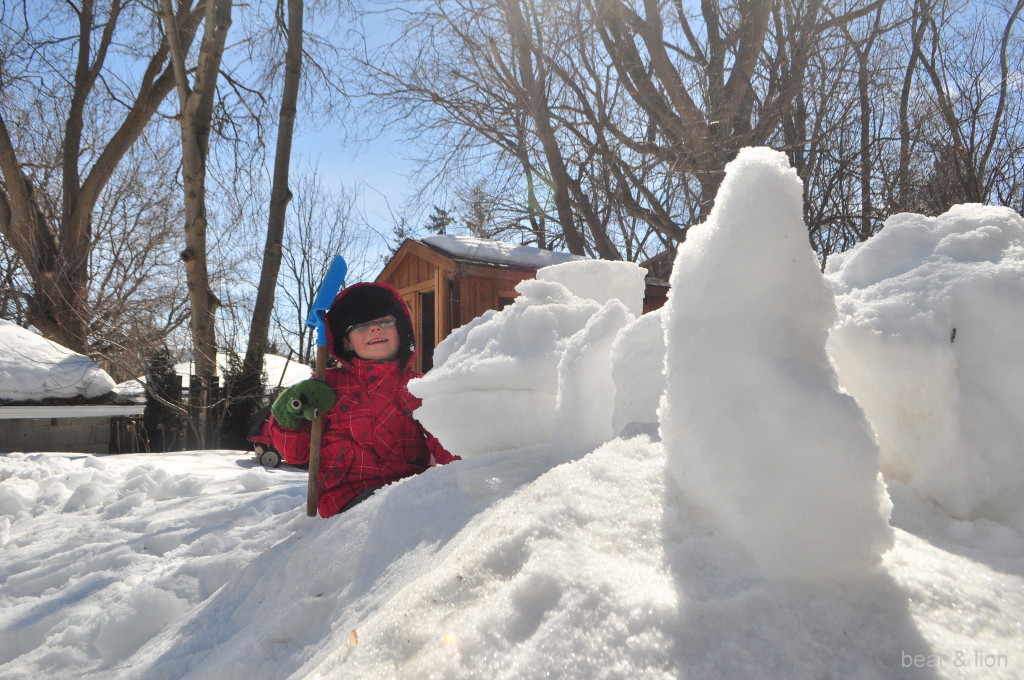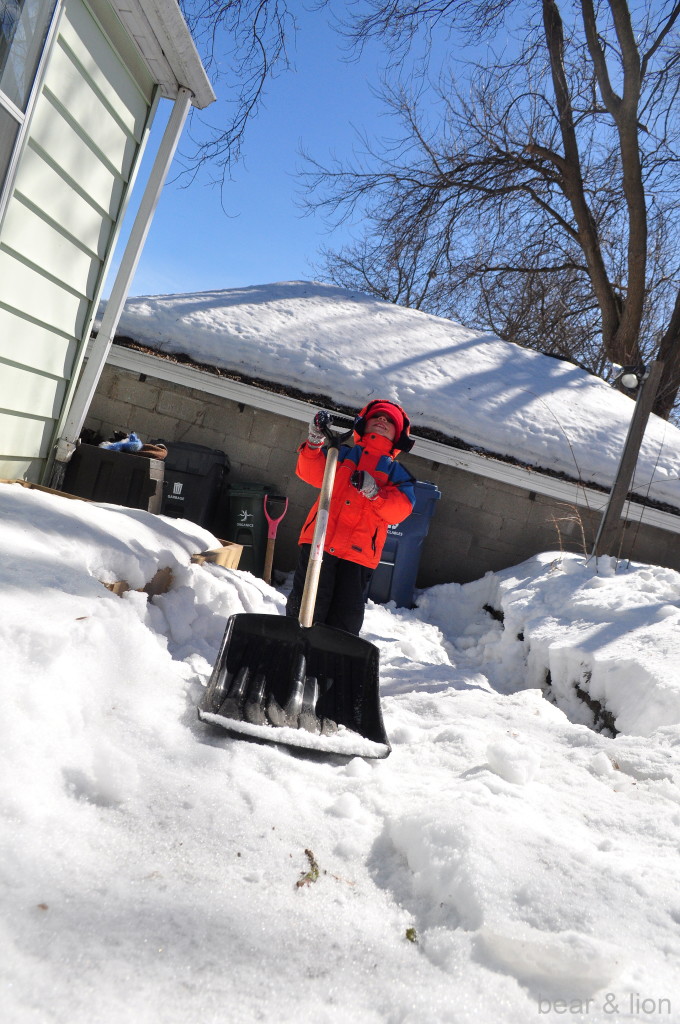 The kids are exhausted by the weather as well. Last year at this time, we had enjoyed many warm spring like days wearing only raincoats or sweaters, instead of still piling on our woolies, snow pants and parkas. They are completely disinterested in tobogganing or going on winter hikes or going ice skating; they want to run and play without the restrictions of snow. I get it, because SO DO I! On the weekend is was pretty cold on Sunday, but dear hubby got the kids out to play after some serious convincing, and the guys had a great time! I think their mental health is affected by this long, never ending winter as well. They are eager to get back on their scooters and bikes, fly kites and make some awesome mud pies!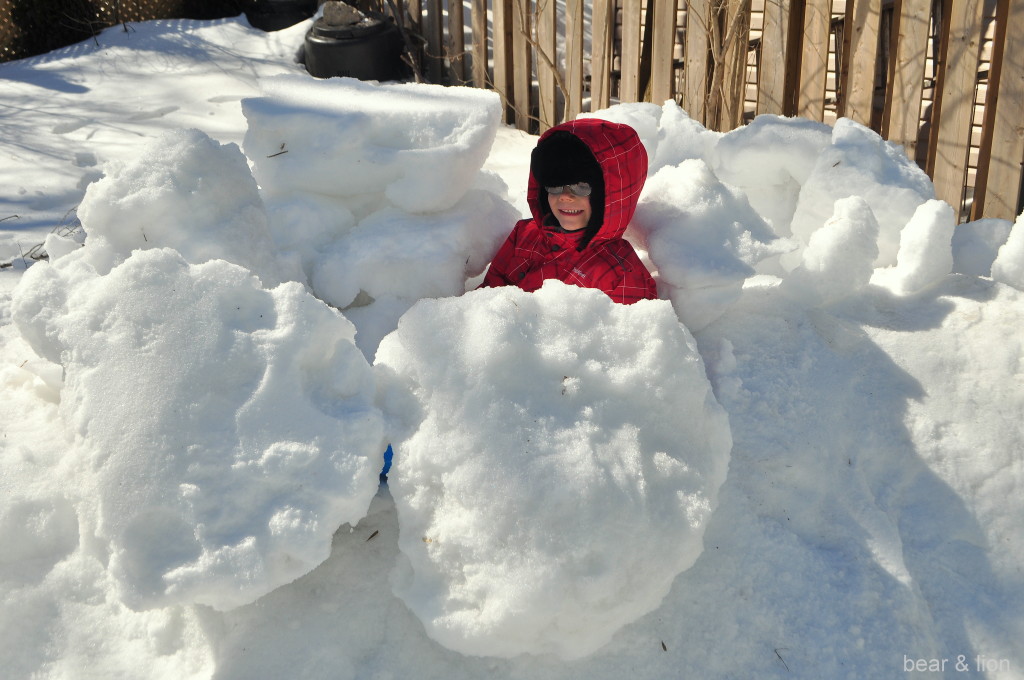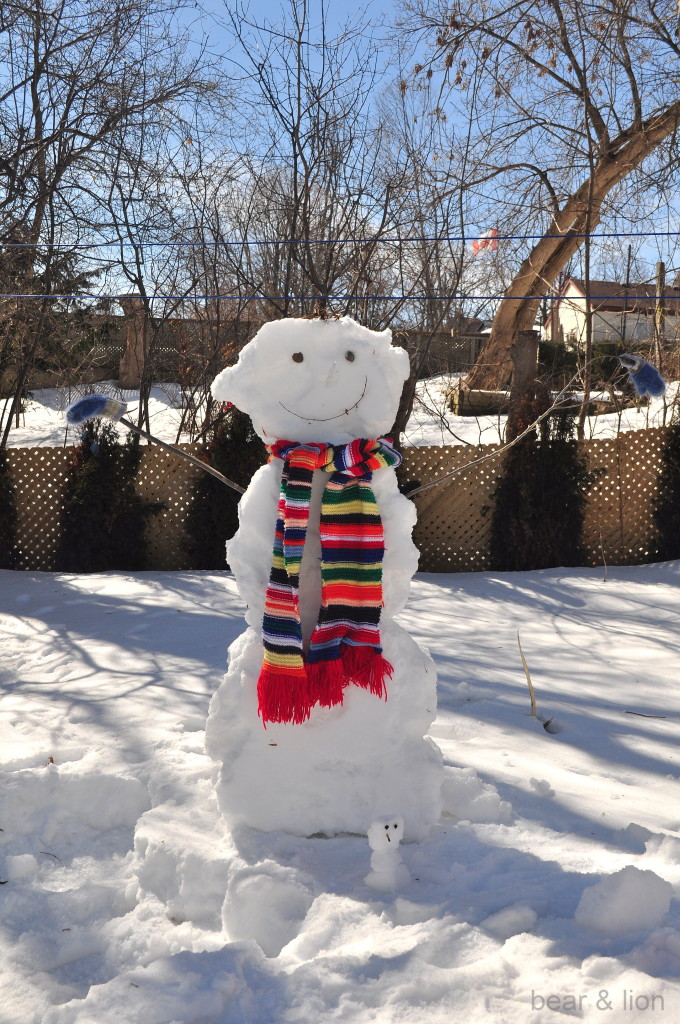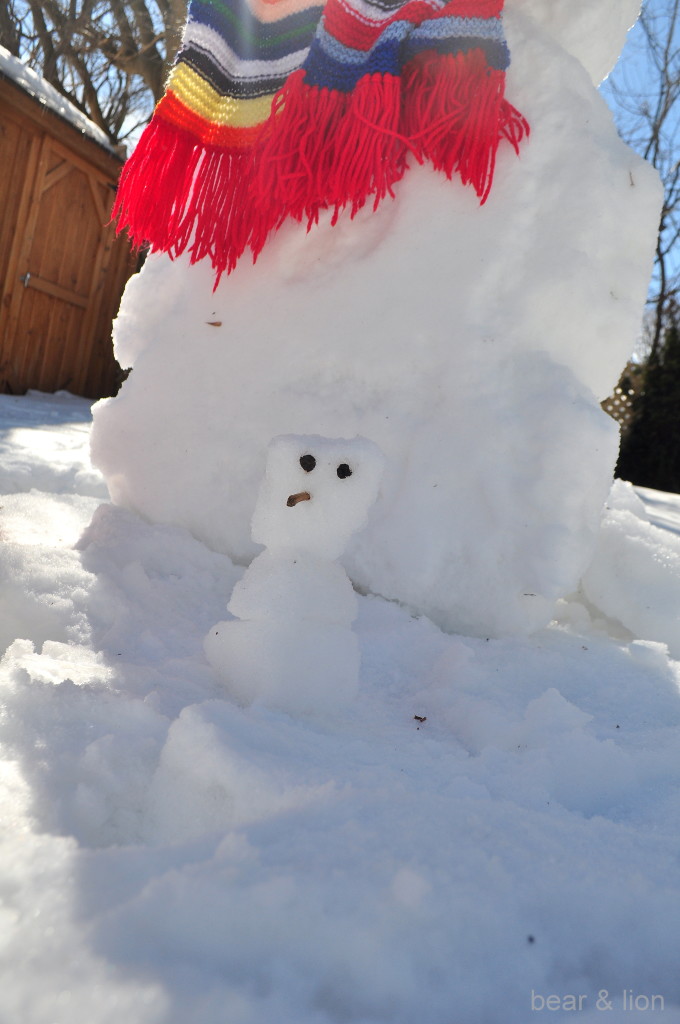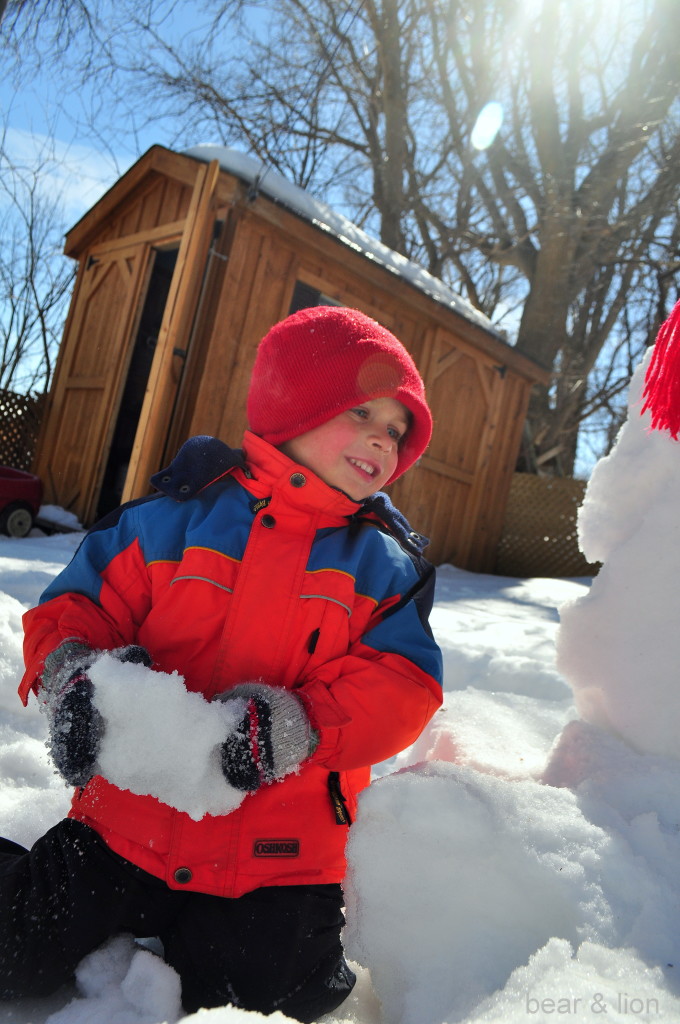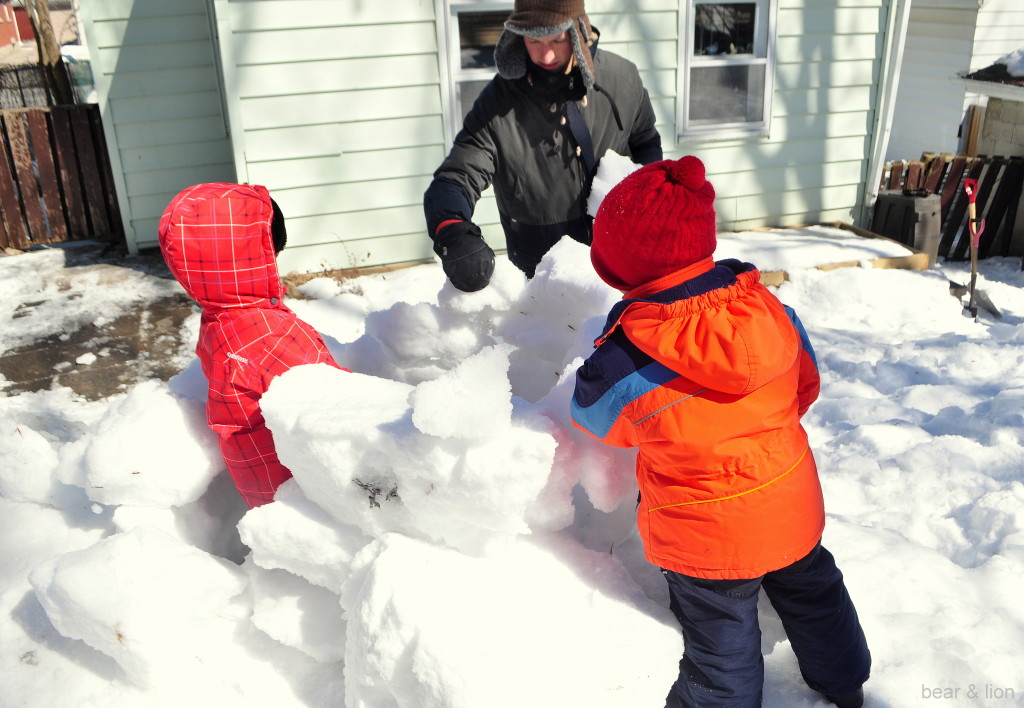 Check-out their amazing work in -10c conditions, where the snow is covered with ice making it hard, instead of compact and easy to build with. They really got serious about building their igloo; bear stayed inside organizing ice blocks that his little brother was delivering to him. The team work they demonstrated was quite touching.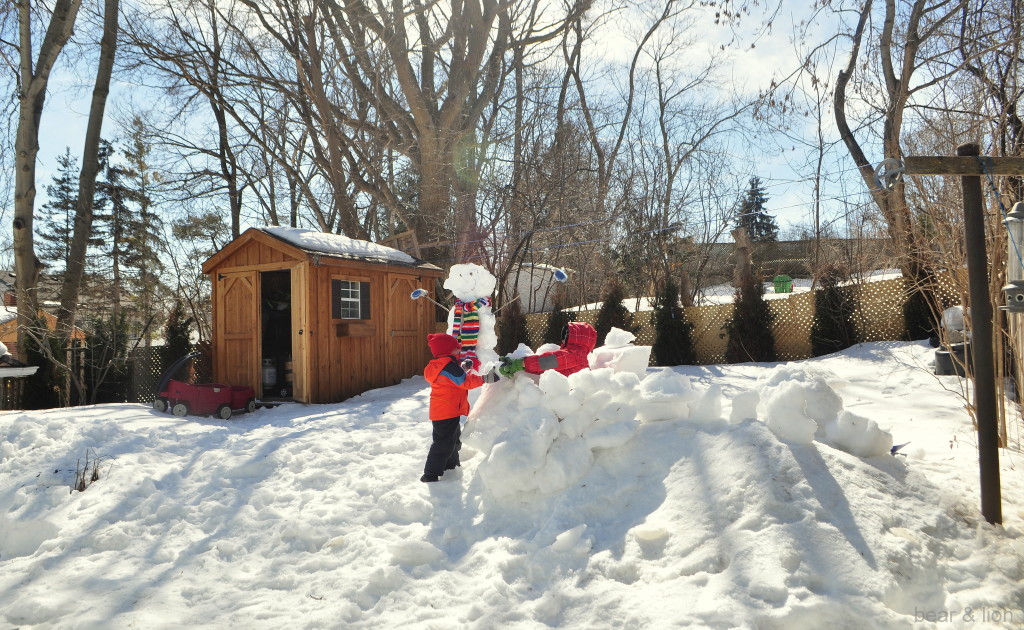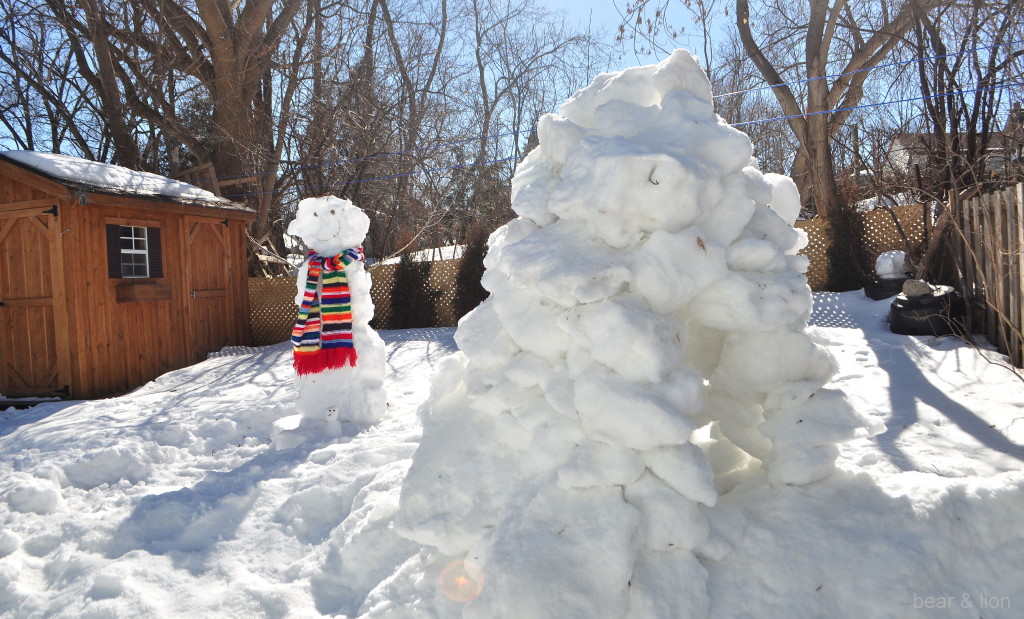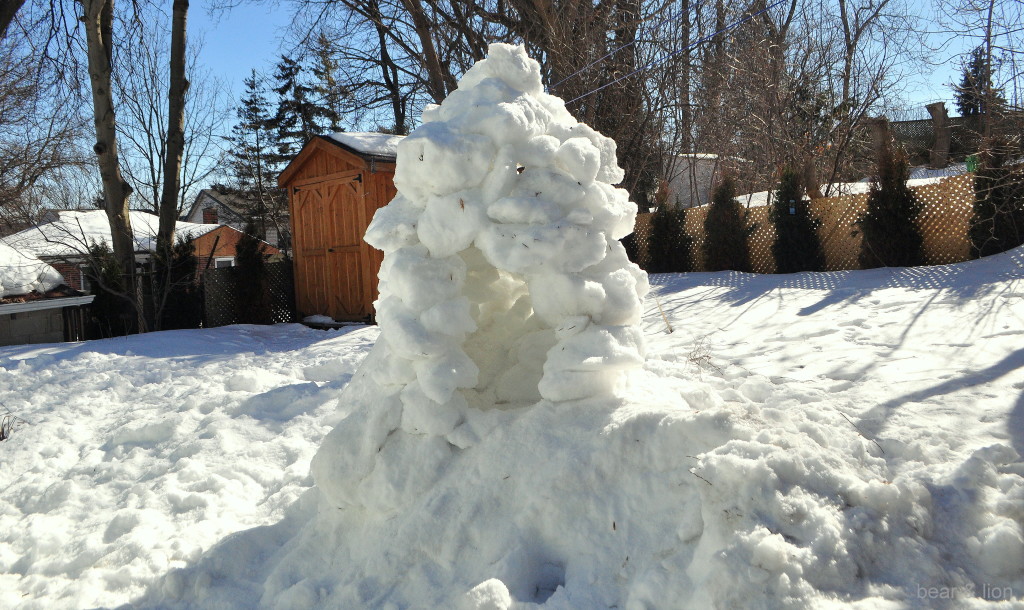 I am hoping to find some energy and motivation soon.
I want to play outside, get dirt under my fingernails and watch as the trees all come back to life. It is impossible to even think about gardening, as there are snow mountains 2-3 meters high in our front and back yards. It will take a long time for all of it to melt!
How are you coping with this winter?
What's the weather like where you are?
Happy tuesday to you!