um, YUM!
these delightful rings of goodness are the perfect after school snack.
a friend shared this muffin recipe with me, which she got from the food network.uk and, as usual i made the recipe my own with a few changes!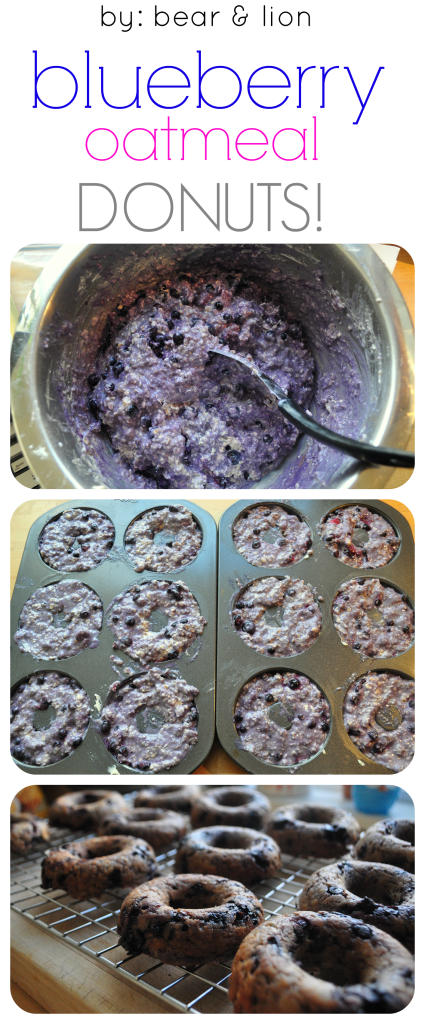 INGREDIENTS:
2 cups rolled oats
1 1/2 cups whole milk
1 1/2 cups flour
1 tblsp baking powder
1/2 tsp salt
1/4 tsp cinnamon
1/2 cup light brown sugar
1/2 cup unsalted butter
1 tsp vanilla
3/4 cup frozen blueberries
INSTRUCTIONS:
1. preheat oven to 400F. grease your donut pans. i just use butter.
2. mix oats and milk in a medium-sized bowl. in a large bowl, mix together the dry ingredients, making a well in the center. stir in the liquid ingredients and the oatmeal mixture until just combined. be careful not to over mix!
3. fill donut molds to the top, and bake for 16-18 minutes until golden brown. do not over bake!
4. let cool and enjoy!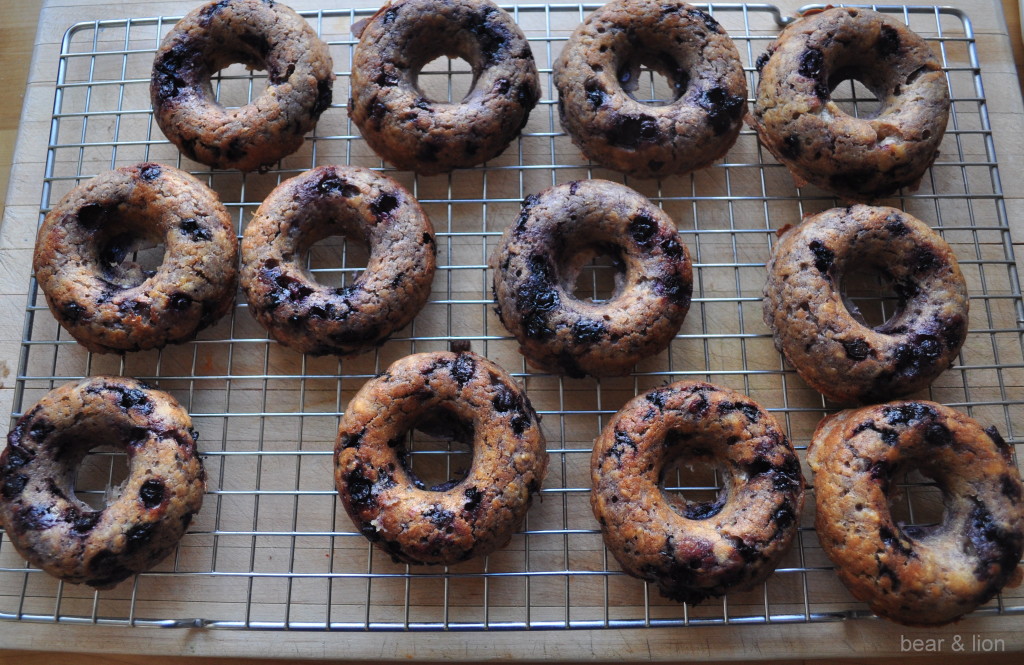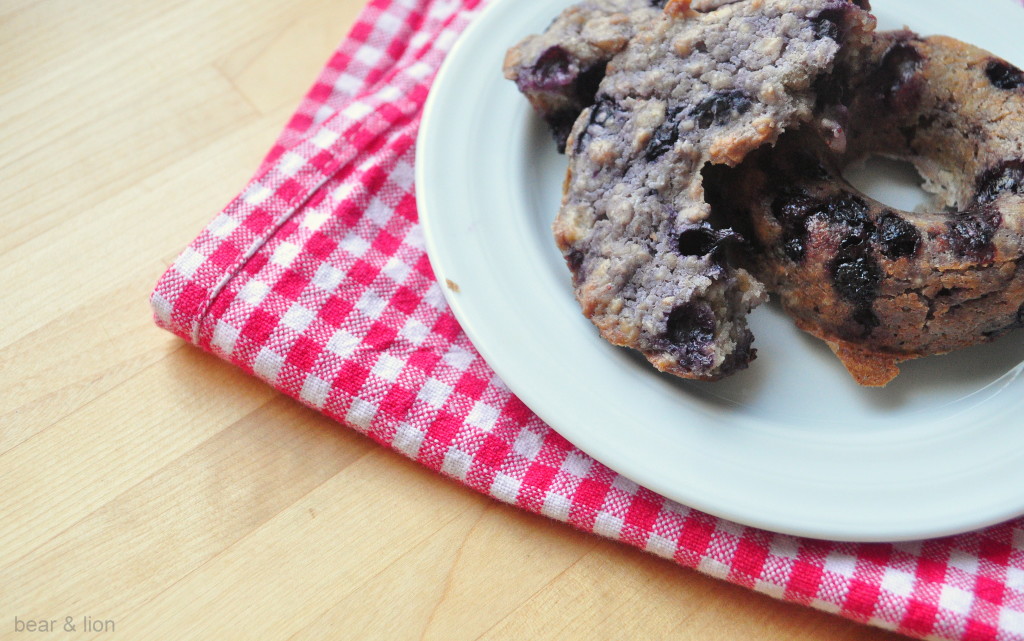 the donut pans by wilson's are so awesome and make simple muffins into something extra fun! i bought ours from the bulk barn at $9.99 each!
my kids LOVED these donut muffins!