spring.
it is the season in between the births of my winter baby and my summer baby. it is a time of newness. new grass, new leaves on trees and new attitudes for me. this spring is not any different. i'm the kinda gal that tends to dwell on things, creating holes filled with self-doubt for myself to get stuck in. i think back on passed events coming up with different scenarios of how i could have dealt with specific situations differently; what if i asked this or said that, what if i had never gone there and so on and so on. it's a useless skill, one that i have mastered and it can actually be quite detrimental to my mental health, because sometimes, i cannot stop.
but, there is one area where it seems like i am moving on in. the births of my children. the births of my kids were vastly different, each experience holds it's own regrets and what ifs, and traumas. but, with time it seems as though i am able to move on from them and perhaps stop blaming myself for everything that didn't go as i had hoped. to read the birth stories of my bear and lion click here >>> my birth stories.
every action and thought has a ripple effect in this world. so much of what happens in a day is the consequence of something else, and sometimes those consequences are things you can't change or control, but have to just accept. both of my children's births were complicated in there own way, and so much of what was happening in those scary days and hours leading up to their arrival was out of my hands. as so many mother's do, i felt tremendous guilt for somehow failing my boys. for ruining their entrance into this world. i felt especially heavy about my lion's birth as there were so many serious complications and mishaps. watching your child fight to stay here, to stay alive is a terrifying ordeal, but to feel guilty for it, even though there was nothing i could have done to prevent any of the bad things from happening, what a heavy load to carry.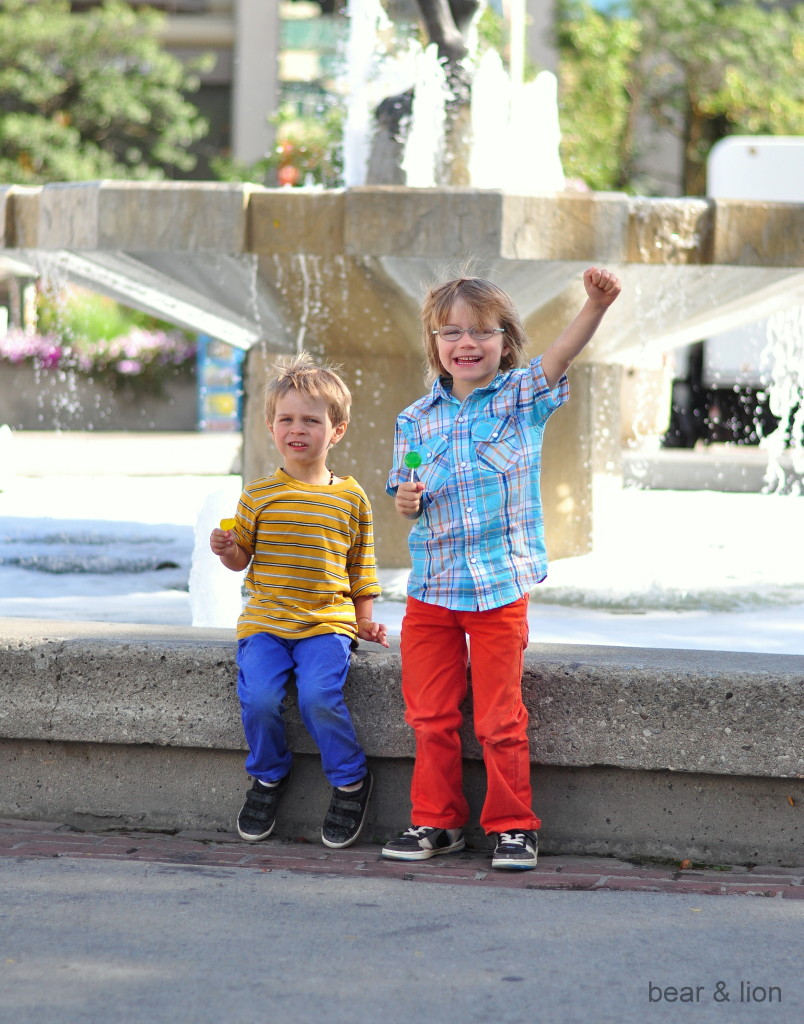 but, today things are different. a handful of years have passed and my heart has had time to heal. i have slowly come to terms with the past, because today i have two incredible little boys in my life. these boys keep me on my toes; everything they do is with all of their being, and with so much honesty. their child-like naivete is inspiring, their continued curiosity keeps me learning, which i am so grateful for!
time has not healed my wounds, but it has instead given me an opportunity to grow and recognize my role and responsibility on those birth days.
i have been guilty for feeling guilty.
it's time to move on!