my mum is an artist. she is the most creative person i know. everything she touches turns into art; paintings, cards, pottery, even the meals she prepares has some artistic flare in it. so amazing!
she has a stunning collection of hundreds of easter eggs she has decorated over the years. my kids know their mummo has special talents and love getting artsy with her. during easter we invite good friends over to my parents house and my mum lets the kids (all 5 of them) use her various art supplies. she patiently guides the budding artsists on how to get the paint to stay on brushes, how to colour blown eggs with markers or pencils. it's amazing seeing them in action.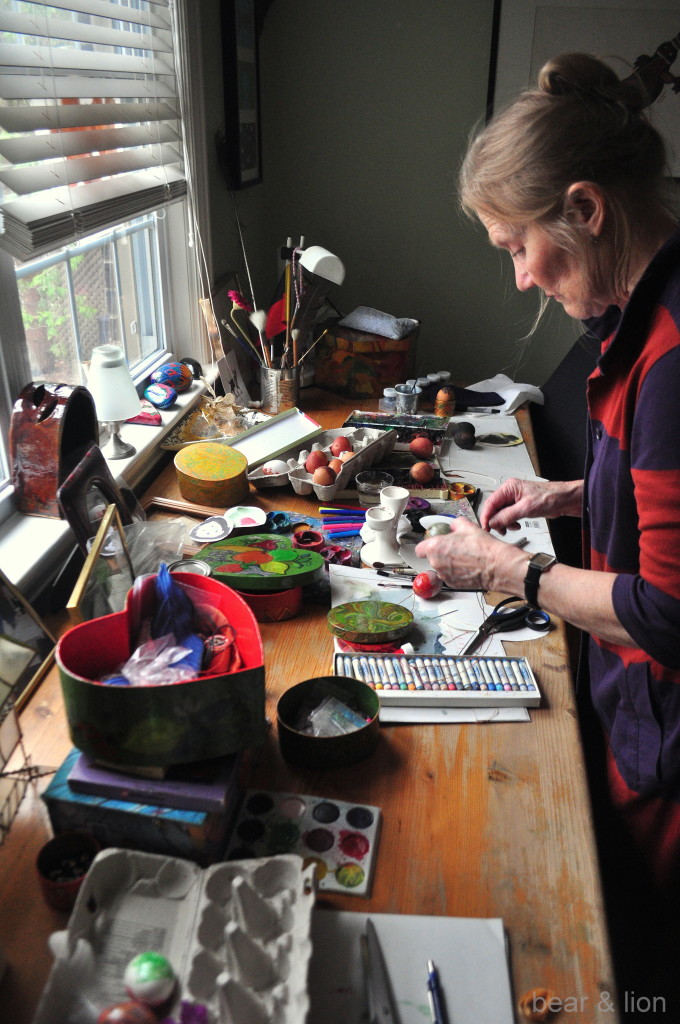 here are some of the beautiful eggs the kids created for easter. so lovely! my mum attaches the beads and ribbon, so the egss can be hung for decorations.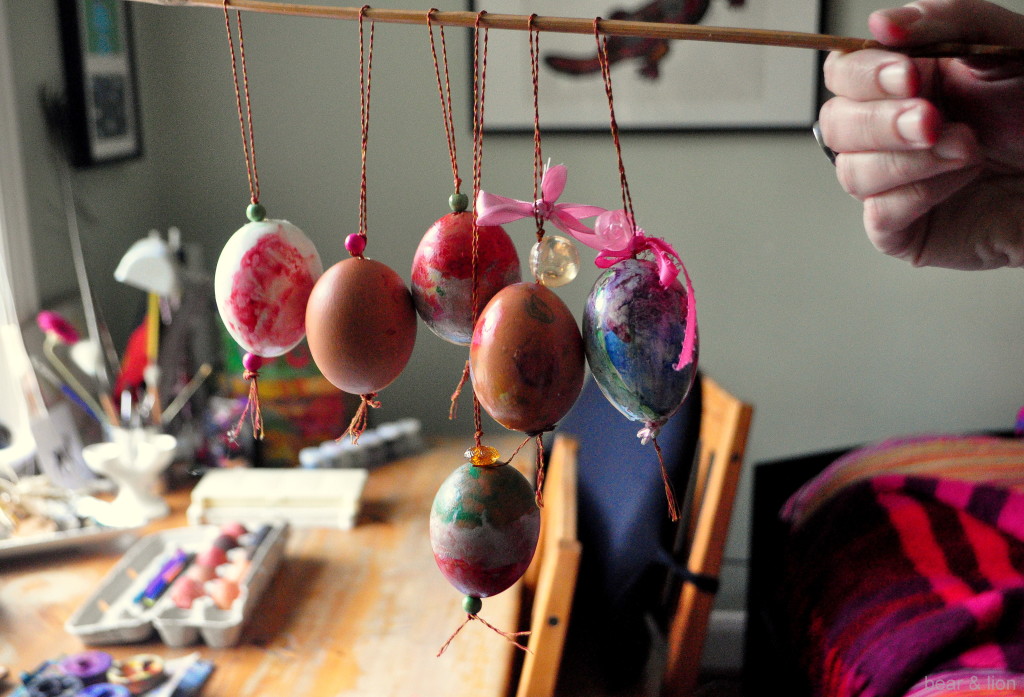 here are the kids with their art teacher. look at all of those adorable smiling faces!  i feel like bursting when i look at this photo!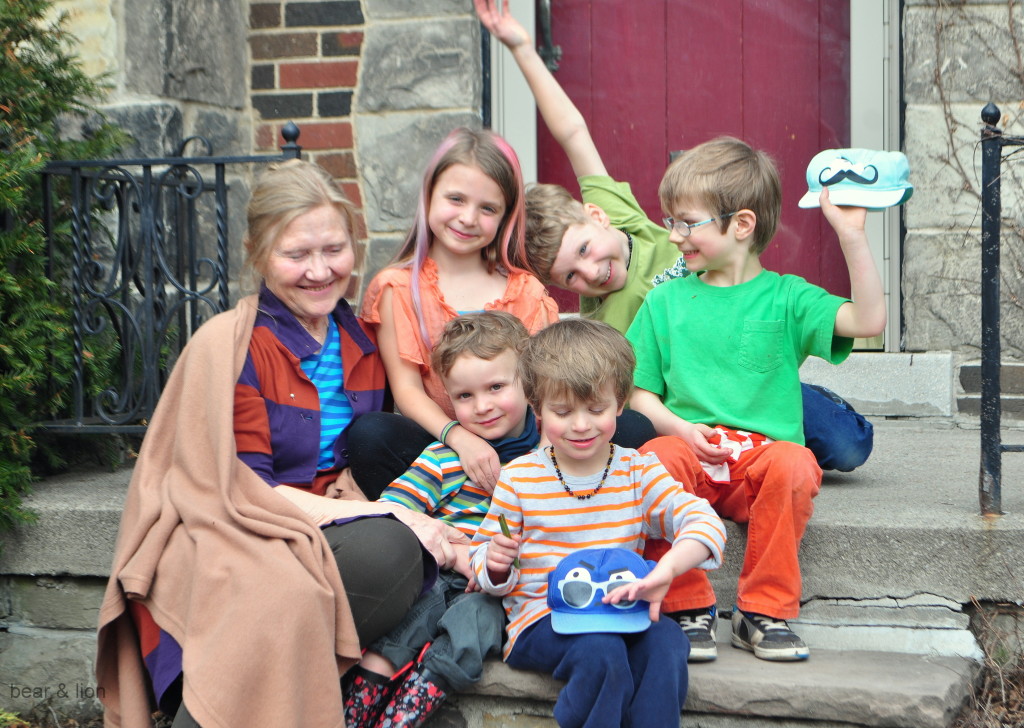 we are of to celebrate easter with family today. it's a beautiful day outside, the kids have made their cards and dear hubby is doing some yummy easter baking! he's trying out a finnish recipe, which is tricky as some of the ingredients are hard to find. anyhow, more to come on that later!
HAPPY EASTER EVERYONE!