one thing we really love to do in the spring time is visit the sugar bush. what's the sugar bush you ask, well, it's a wooded place with lots of sugar maples that get tapped in order to collect sap to make maple syrup. we visit a sugar bush at a local conservation area, which is called maple towne. i didn't take a lot of pictures, because i was too busy chatting. but, there are more pics HERE from when we visited in 2012, look how little the boys look! ohMY!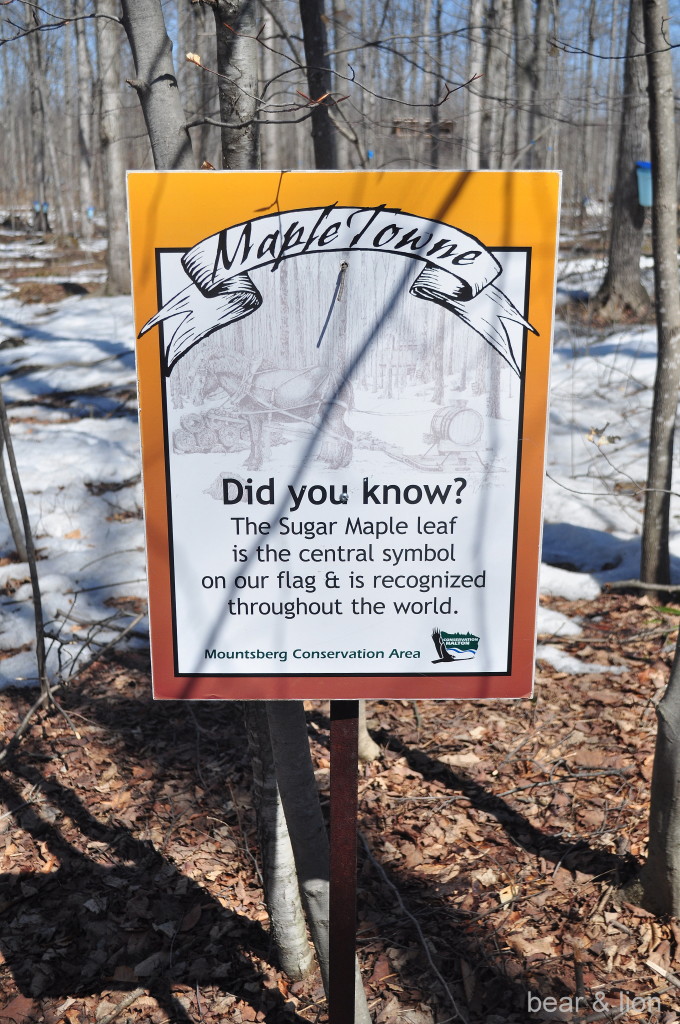 the kids and i were at the end of a week of terrible sickness. i will spare you the gory details, and just say we had all been feverish, coughing and very tired for days and days, so it felt really good to get out of the house, stretch our legs and get some warm spring air into our lungs. we went with friends, which was the best medicine of all!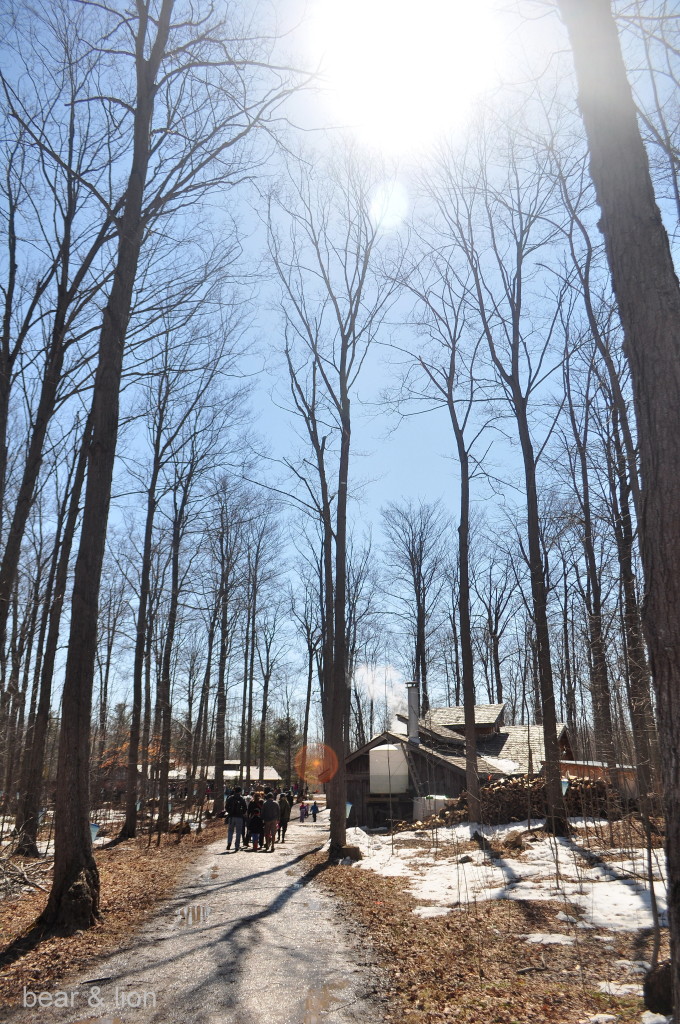 we walked, talked and soaked up a lot of the lovely sunshine. then we hopped on one of these fun horse drawn wagons for a ride through the sugar bush. the kids all loved it!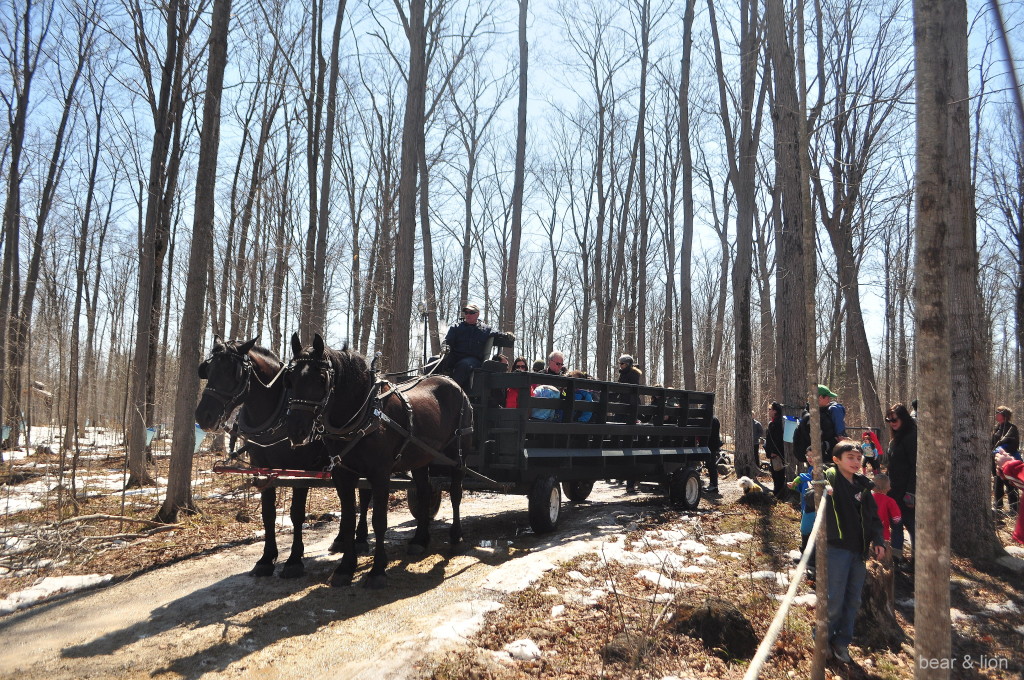 the kids both fell asleep on the drive home; we all actually felt totally exhausted.
do you visit the sugar bush?
where is it?