once a month my blogger friends and i enjoy brunch together. we always meet at a different restaurant and this time it was suggested we taste test  state & main, a newcomer in our city.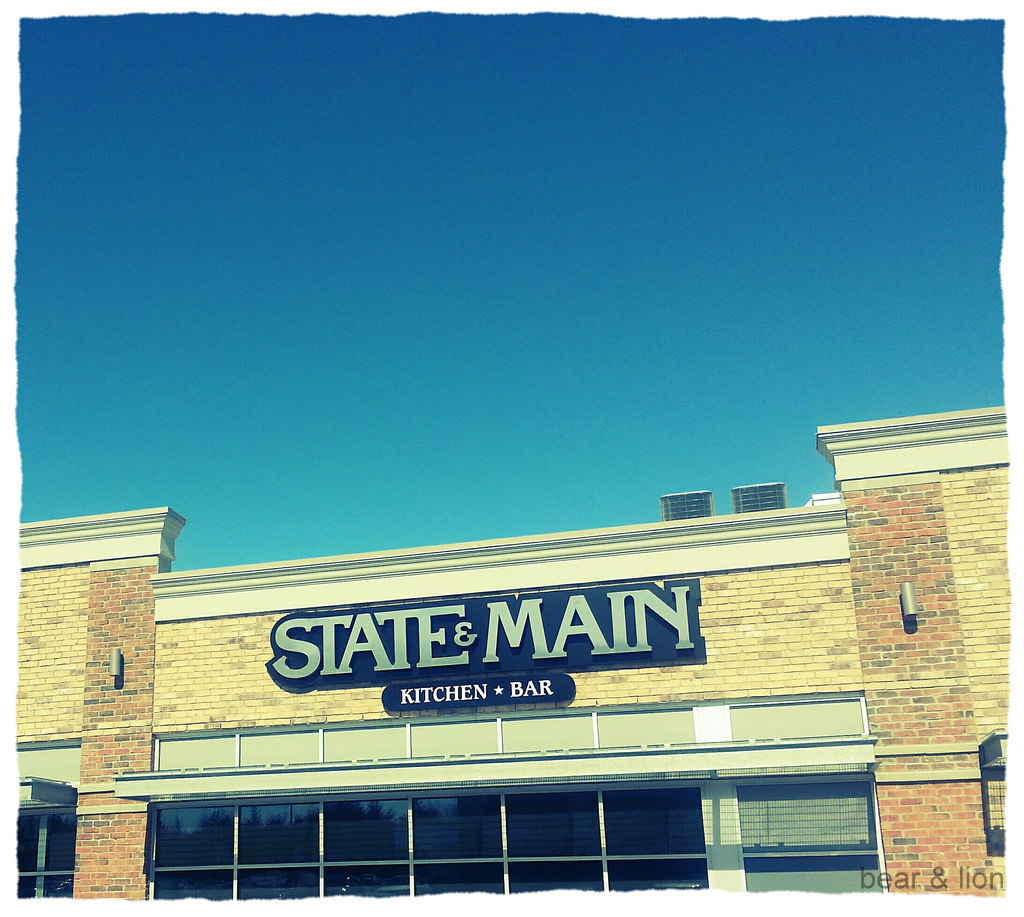 sunday brunch is one of my favoutite meals. and, i always look forward to hanging with my guelph blog brunch, group. we have great conversations, lotsa laughs and i love having friends to chat blogging with!
as with any meal, we all started with drinks. check-out this MASSIVE glass of fun di ordered!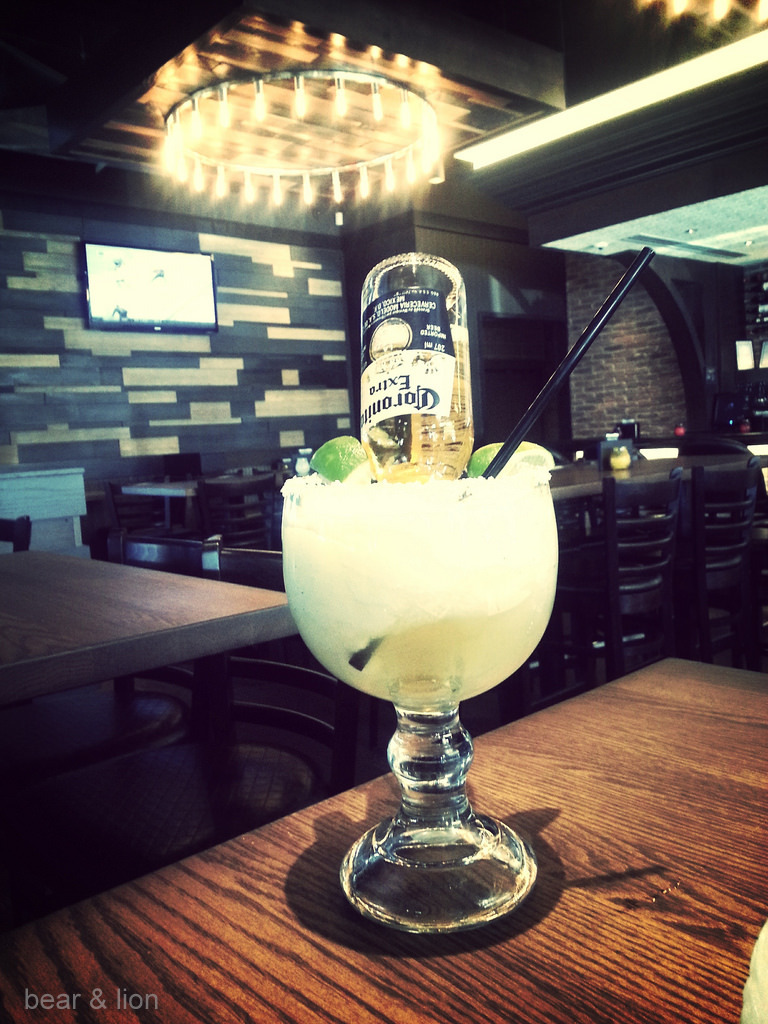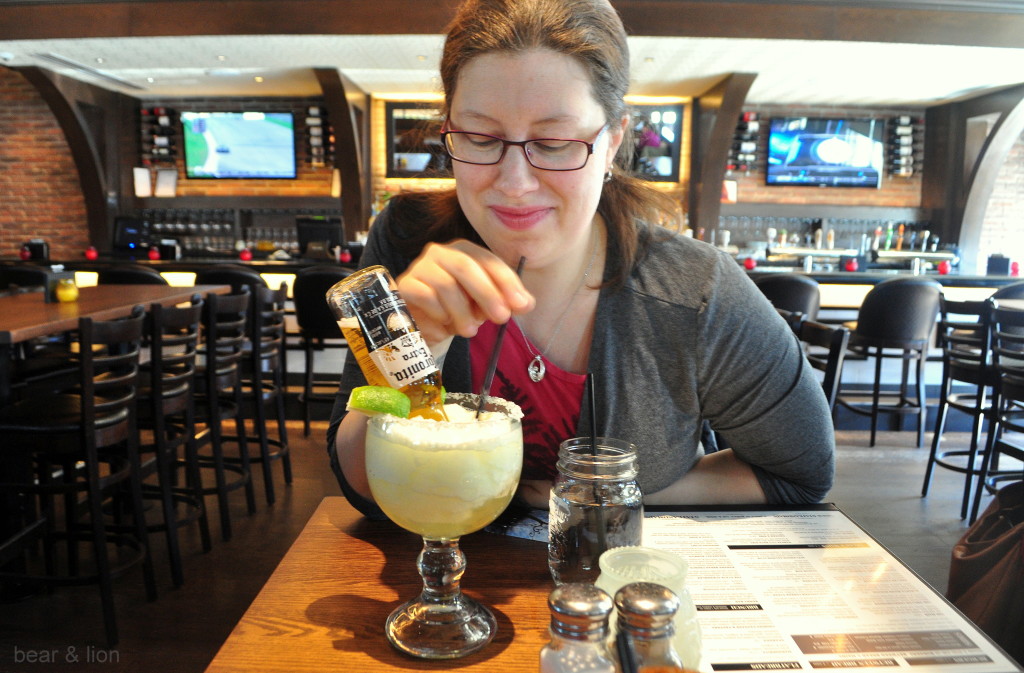 then it was time order food. after some deciding i opted for a the breakfast burrito. being vegetarian it was easy enough to exclude the bacon from the wrap. check-out all the homefries on the side, so yummy and one of the best things about brunch!
*notice how the prices are marked? clever!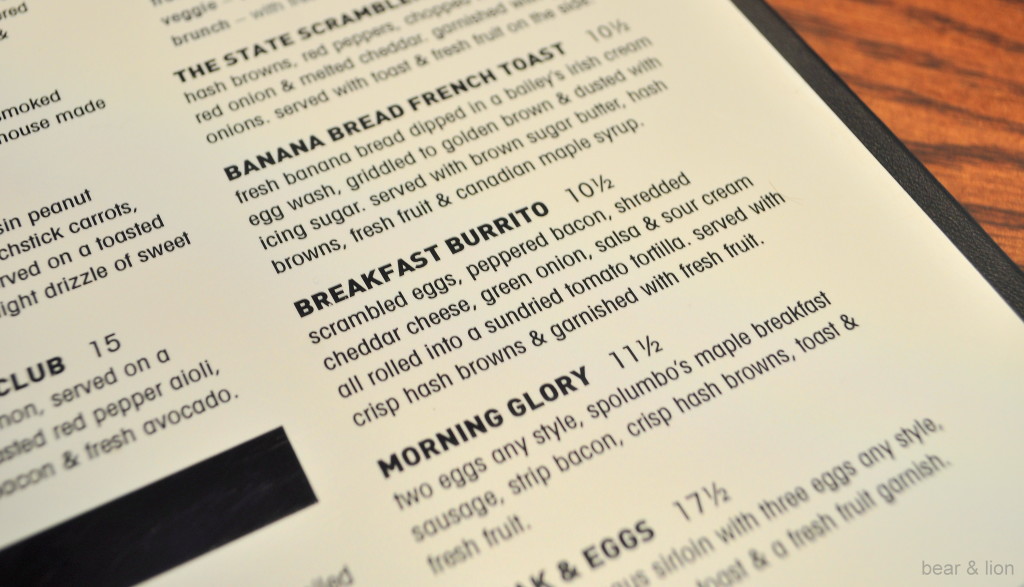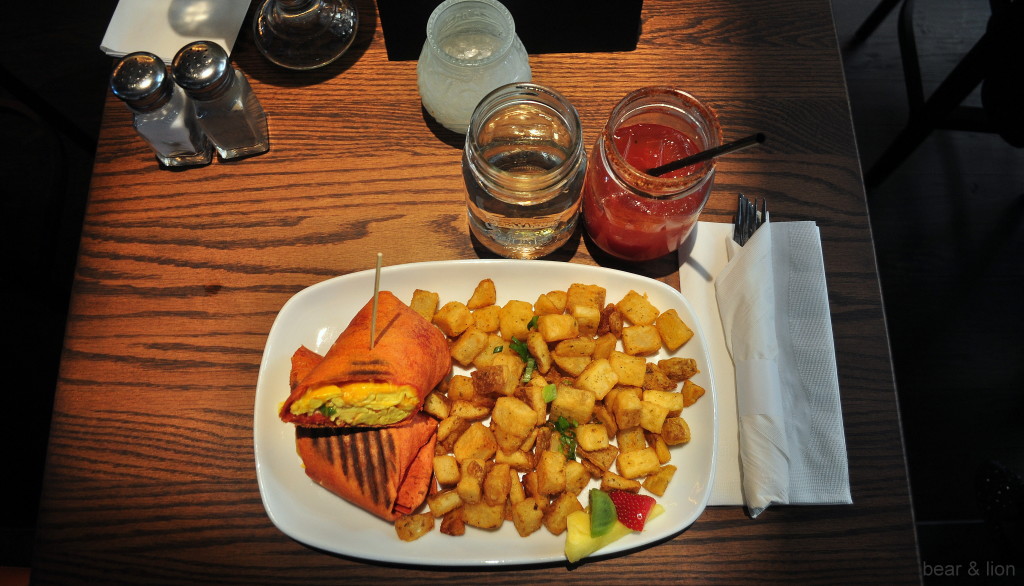 thanks for the yummy brunch, state & main! the service was wonderful, staff was so friendly and accommodating (even taking the above group shot of us)! i'm sure i'll be back, possibly for a date night!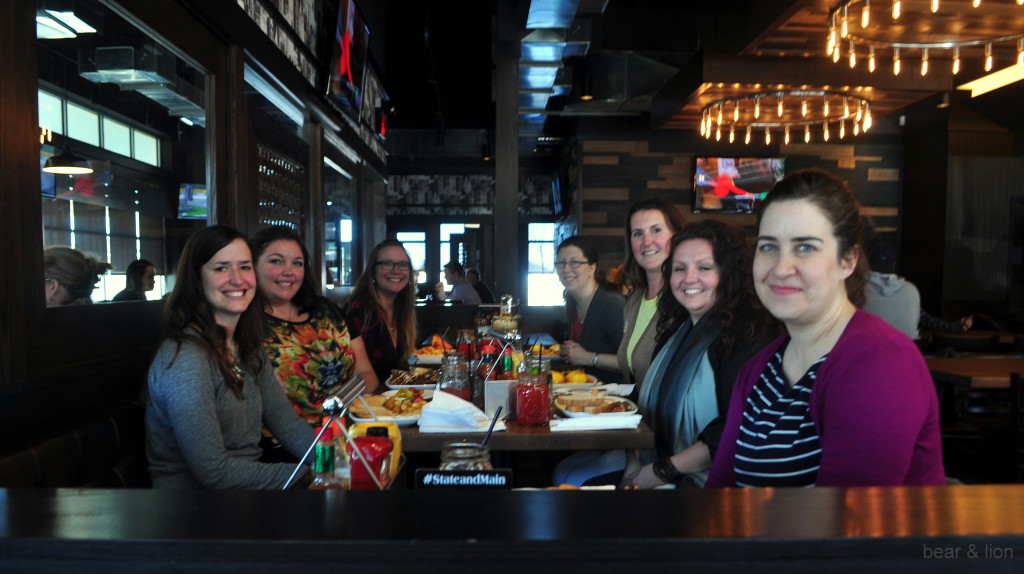 starting here at the bottom left and going around the table let me me introduce: emily @ eighty ink, carlie @ friends in my closet, me, di @ dilovely, heat @ heather in heels, ardis @ rustic retrievals & heather @ heart, heather.
as we were saying our farewells in the parking lot, i quickly asked everyone to join me in a ellen degeneres inspired group selfie! i must say we all look pretty darn great!