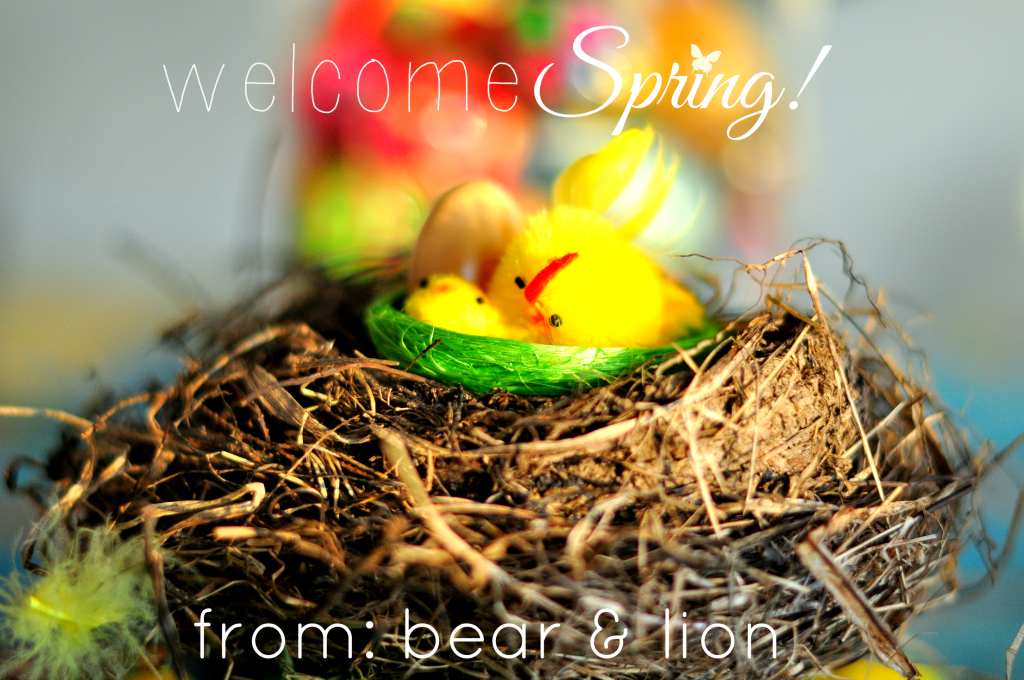 i know, officially, spring started eons ago, but here in south-western ontario nothing has sprung, and we have enjoyed some very wintery days this spring. today is april 1st and i will formally welcome spring in the hopes of increased temperatures and plenty more of sunshine!
i love our four seasons, but this epic winter has been unrelenting and has not loosened it's wicked grip for any relief. i feel restless for a new beginning; i want to change our daily habits to ones where we get to unzip our coats and throw them aside while we run around. i can't wait to eat outside, even just snacks or small bowls of ice cream in the sun.
the thing i LOVE about spring, is that it is the start of so many new things. it's as though we all get a clean slate to start fresh after a long dark winter. we are gifted with new grass for playing on, with new leaves that create lovely shade at the park, with dazzling new flowers to fill our sight lines with amazing bursts of colour, and new bumbly bugs flying around doing their thing (hopefully not bugging me, haha). the winds change from arctic harshness, to warm breezes that make me run around the house opening all of our windows letting in the warm gusts of fresh air! aahhh, i am so ready spring!
i heard this tune on the radio on my way home from my monthly blogger brunch, and i just had to blast it as i sang my heart out! CLICK HERE >>> bedouin soundclash and sing along! it's hard not to feel cheerful from this song!
so, WELCOME SPRING, INDEED!