a song to start this blog post. love tracy chapman… click in the link below to listen as you read.
> > > new beginning : tracy chapman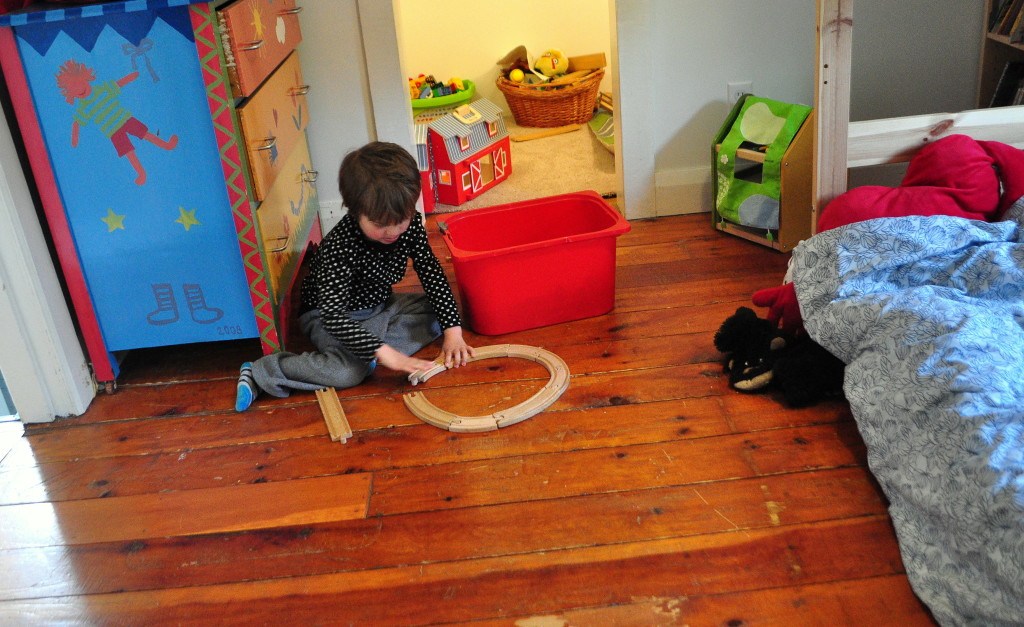 we have been dealing with some behavioural issues with our 6 year old bear recently. he has been deliberately mean to his brother in a way that seems so cold and calculated. one night bear was having a hard time falling asleep; not sure if it's the longer days, or maybe he's just not quite ready to fall asleep at 7:30pm. anyhow, suddenly at 9pm, just as dear hubby and i were settling in to watch "downton abbey" we heard crying coming from our room where lion had fallen asleep. DH ran upstairs and there was bear antagonizing his sleeping brother and waking him! i couldn't believe it!!!
so, then the gears in my mama brain started to turn, trying to figure out how to not let something like this happen again.  then an idea popped into my head, what if i re-arrange the furniture in the kids room, maybe that would inspire change in behaviour. the boys sleep in bunk beds and bear has always been in the top bunk, but i then i thought if i switch them, it would allow bear on the bottom bunk easier access to books, that he could read on his own for 15 minutes or so after lion falls asleep.
i was quite nervous about the new arrangement in their room, worried one would love it and the other would hate it. lion saw the switch up before we headed for school pick-up and he said "wow! this is amazing! how did you do it?" couldn't help but smile at such an honest reaction. once we got home from school bear ran upstairs, as he knew there was a surprise waiting for him! he too seemed amazed that i could have moved the furniture myself (do i really come across as weak?!?!). he was especially thrilled with the idea of staying up a little later than his brother and reading on his own.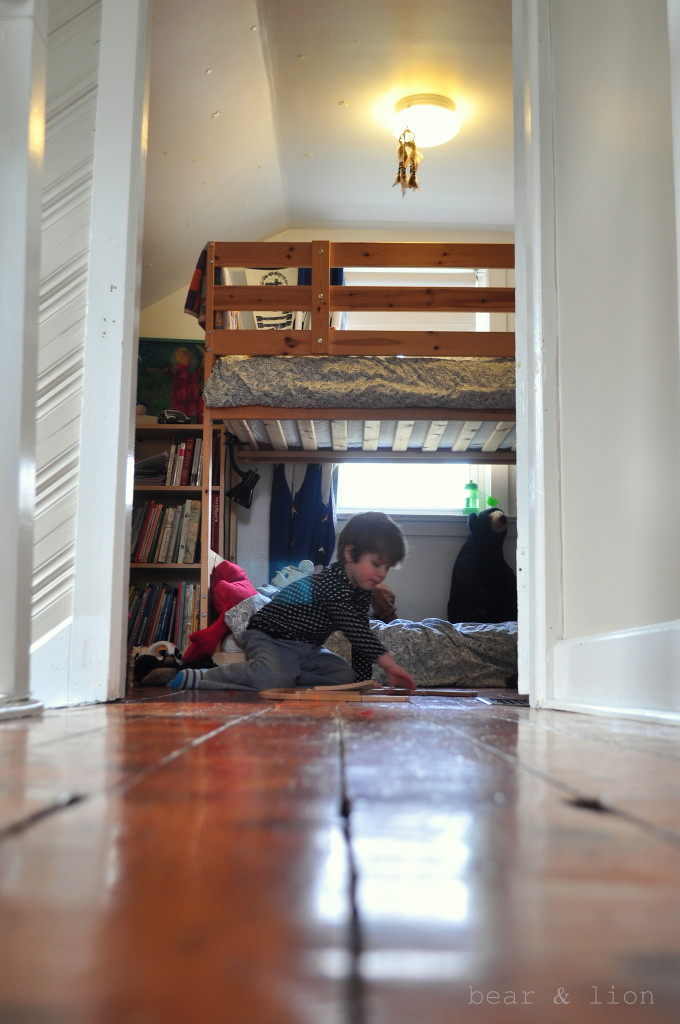 well, it's been a few days now in the new arrangement has been a total success! the boys love their new sleeping spots and bedtime shenanigans have decreased! yahooooo! it's amazing how something so simple and easy can really make a big difference in the kids lives. i didn't spend any money, all i did was shuffle some of the furniture around, which was tricky as the room is quite small. clearly the energy in the room has changed for the better (knock on wood).
what kinds of changes have you made in your parenting that has had a big effect in your kids' behaviour?
what i need to remember is that sometimes implementing small changes can have big results. it's not always about behaviour charts, counting to 3, or empty threats.
lesson learned!