---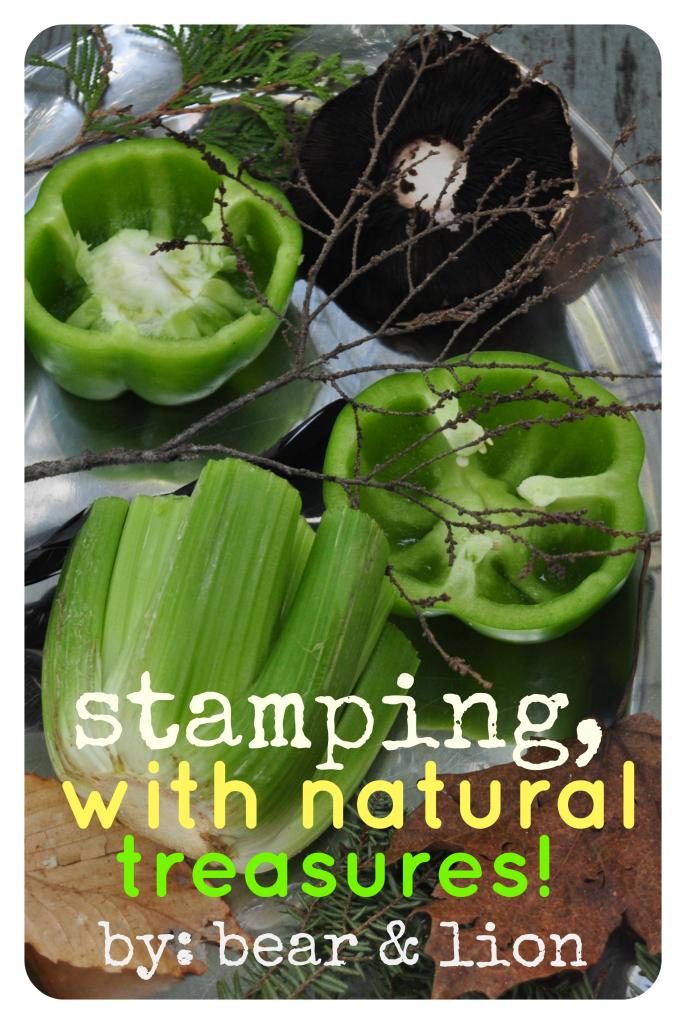 my kids love to paint and be creative. so, when we headed up to the cottage for the may long weekend i decided to plan a fun activity for the boys to try out. there are so many posts and pins about painting and stamping with food. i was a little weary at first, as the thought of wasting perfectly good food for crafts seemed so arrogant, but i found ways of negotiating around. for example, only painting with the tops of peppers and bottom of the celery stem. we also gathered some lovely natural items we found on the forest floor, like a bird's feather, cedar branches and various leaves.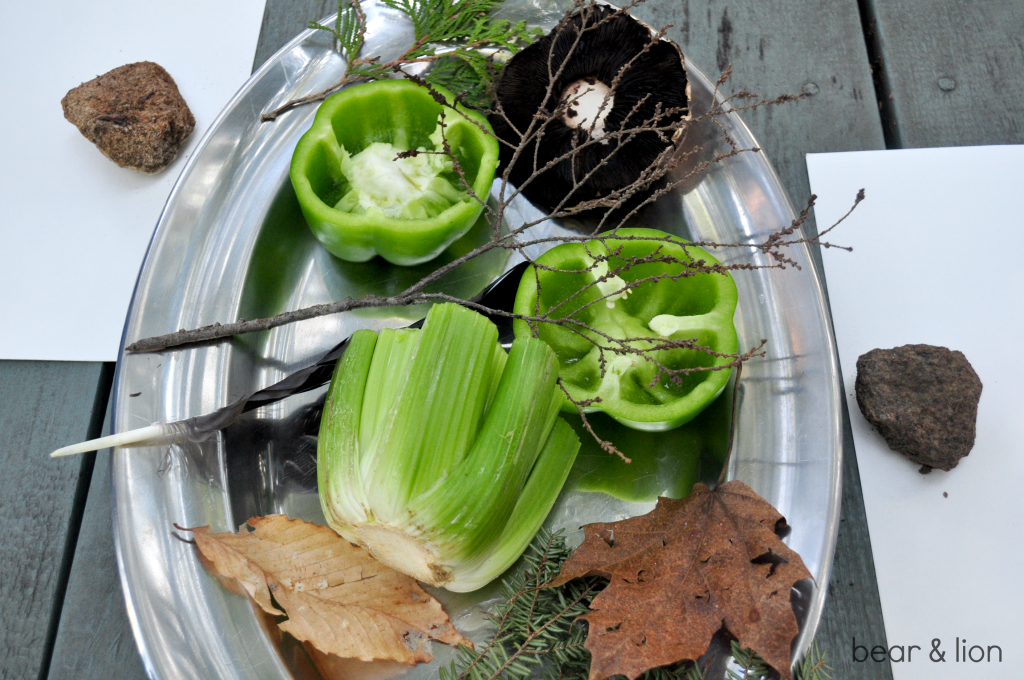 to get started i had all of our supplies ready and waiting for the kids. i cut the food items, placed a few colours of paint on some tupperware container lids, got our paintbrushes out, set out a container of water for rinsing the paintbrushes, placed paper under rocks so they wouldn't fly away and made sure my camera battery was charged! haha!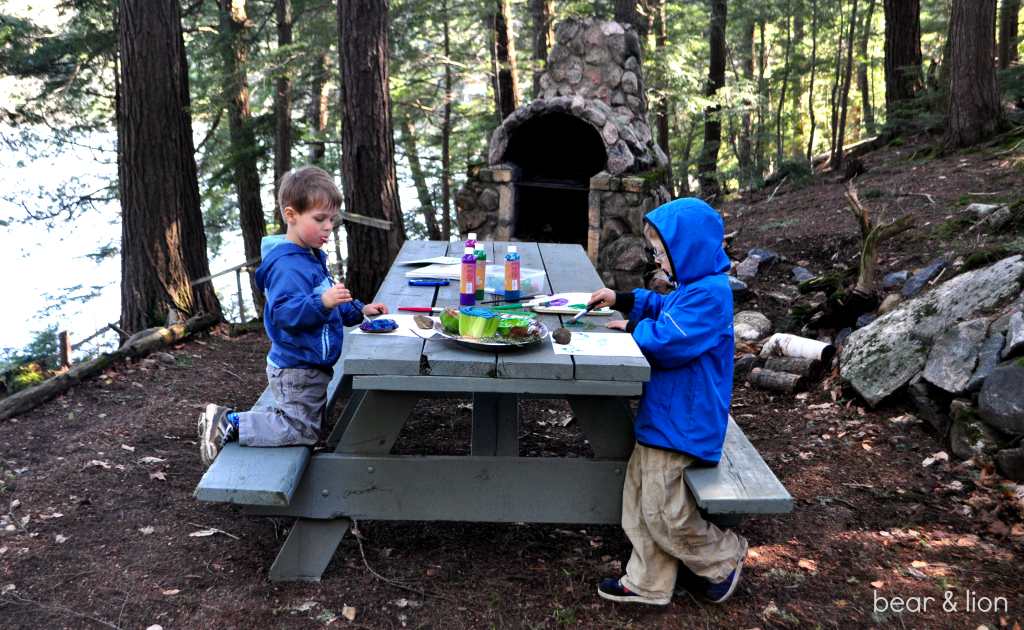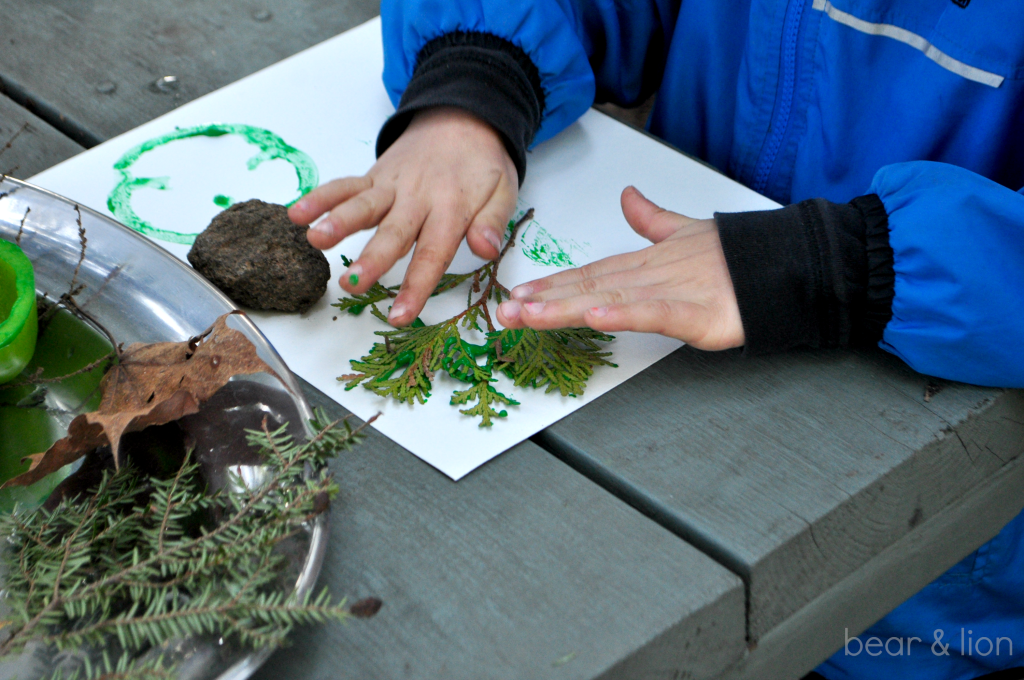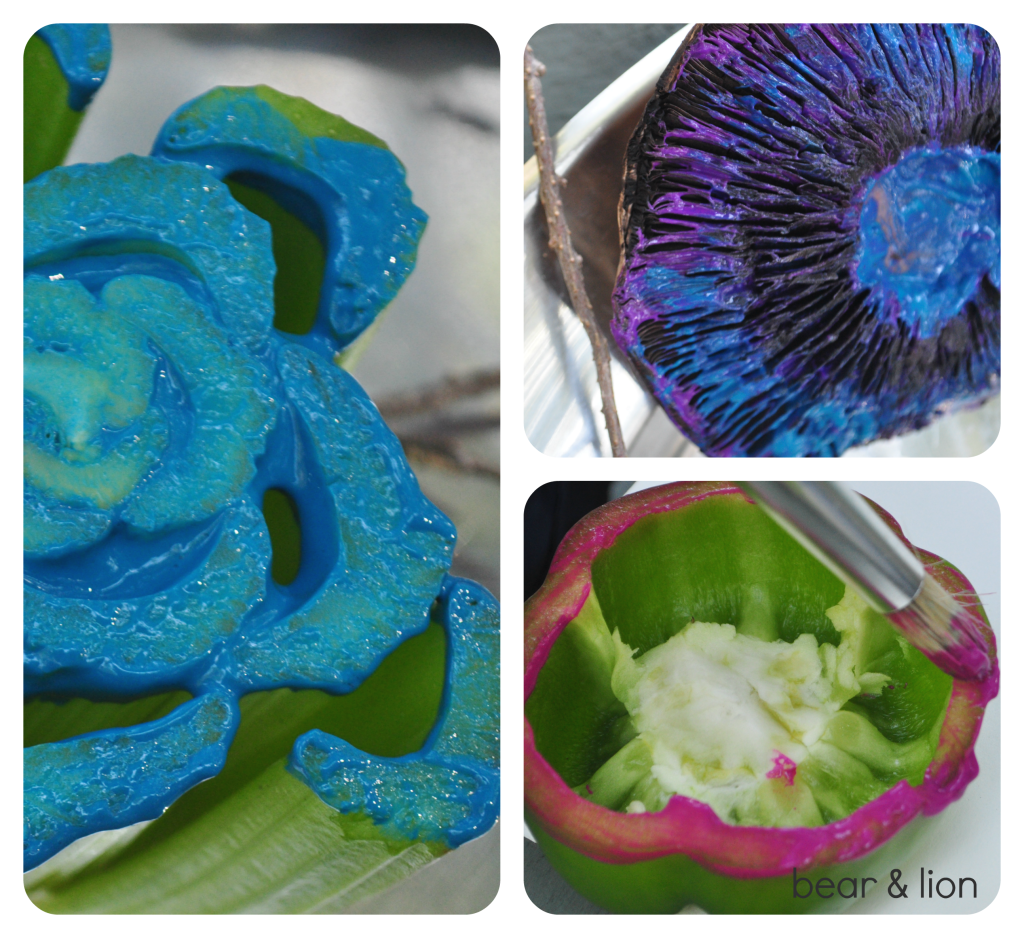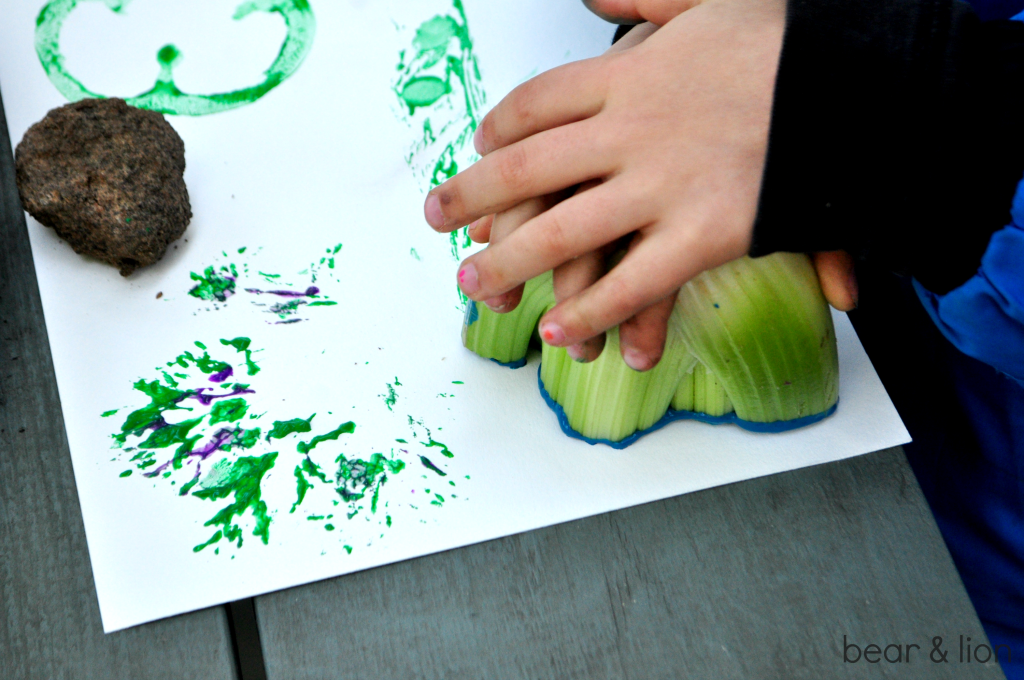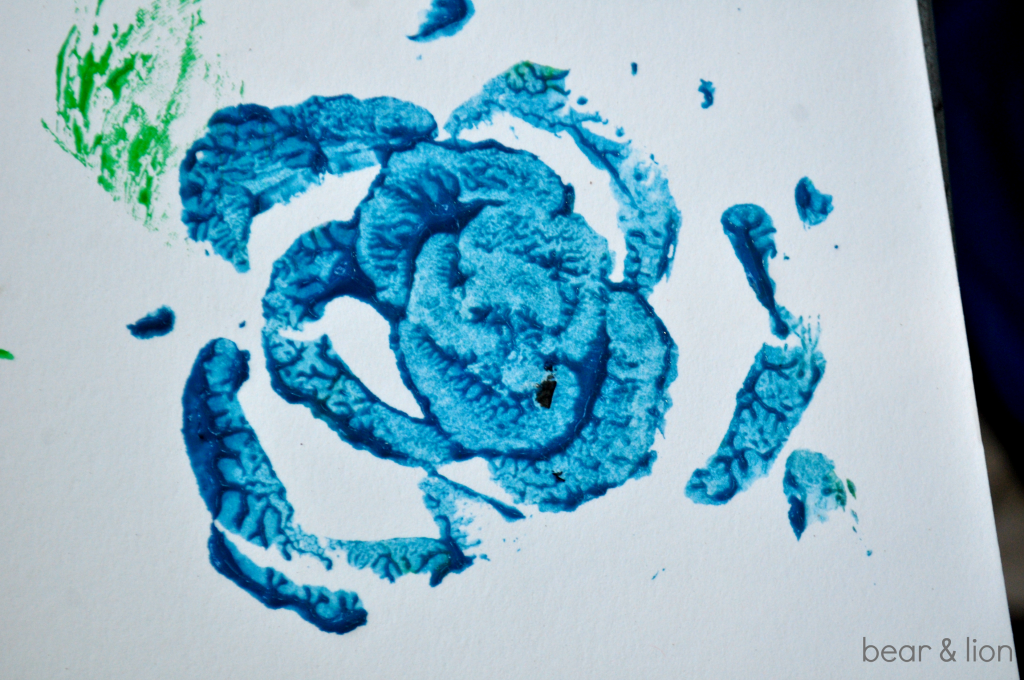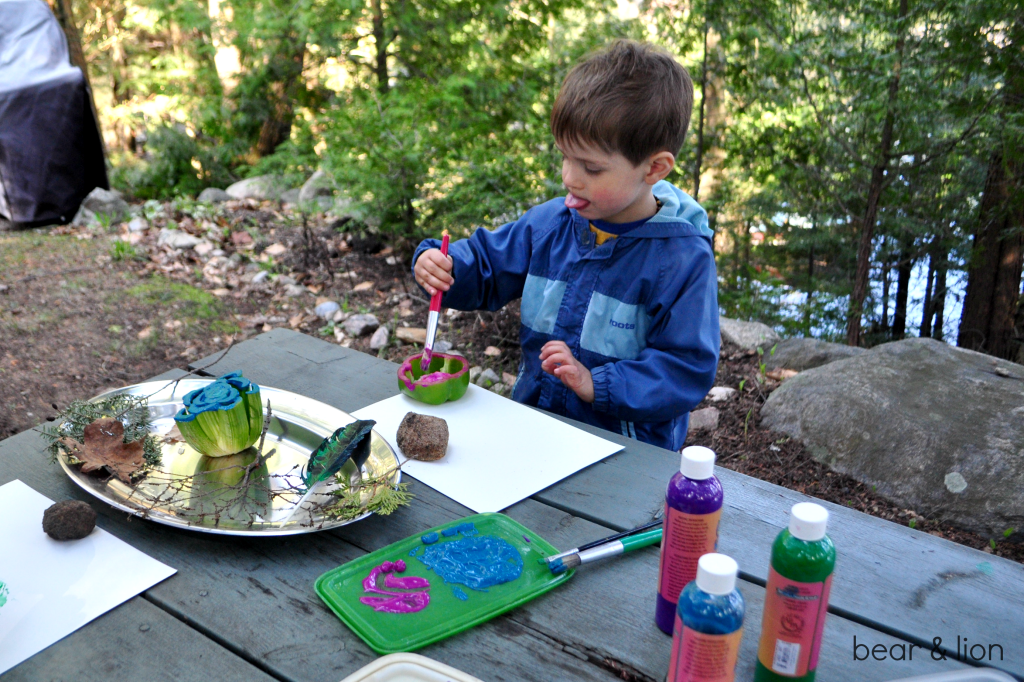 painting, like eating, is so much better outside. the mess is easier to deal with and there's something wonderful about listening to the birds sing while being creative. we also lucked out with a sunny day with only a light breeze. there is so much inspiration in the nature that surrounds us.
i hope you get a chance to do this craft with your kids!