i made this soup the other day for my kids and they LOVED it. bear is happy to take warm soup in his thermos for his school lunch.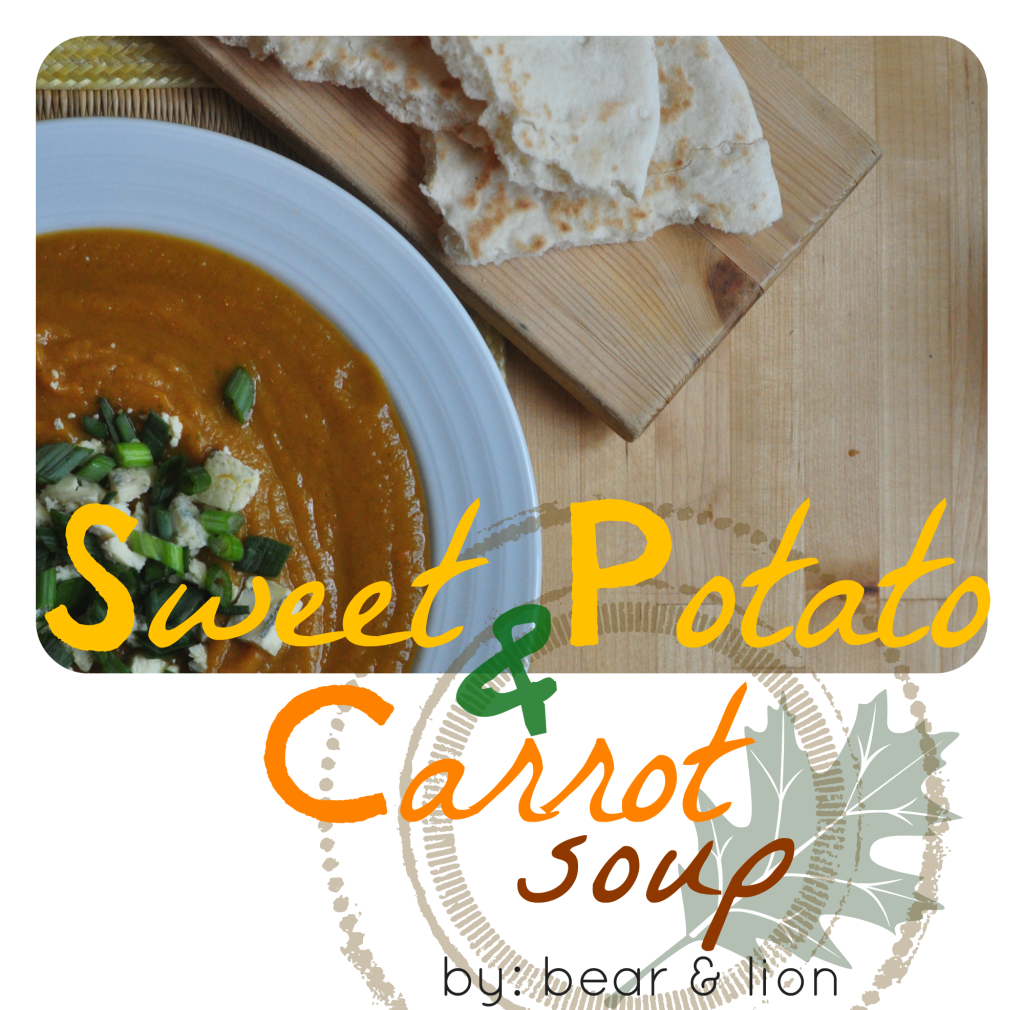 INGREDIENTS:
4 sweet potatoes
4 medium/ large carrots
3 garlic cloves
2 bouillon cubes
8 cups water
2 tblsp olive oil
1/2 tsp cumin
1/2 tsp cinnamon
fresh ground pepper
green onions
blue cheese
INSTRUCTIONS:
1. peel sweet potatoes, carrots and onion and chop into chunks. peel and dice garlic.
2. add olive oil to soup pot and heat gently at a medium to low heat. add onions, stirring to ensure they do not burn. once they are lightly browned add garlic, sweet potato and carrot. keep stirring to make sure nothing burns.
3. add water, spices and broth cubes. let the veggies gently boil until they are nice and soft. remove your pot from heat and use your handheld immersion blender to blend all of the ingredients. once it is at a consistency of your liking, serve and ENJOY! i sprinkled some blue cheese and chopped green onions on top for some extra yumminess!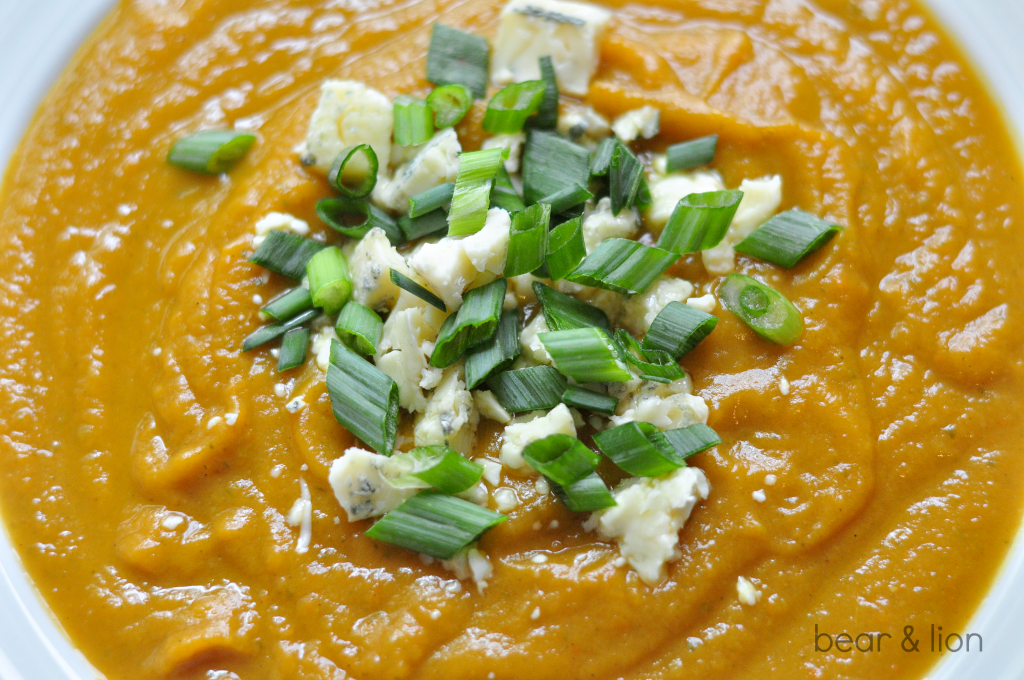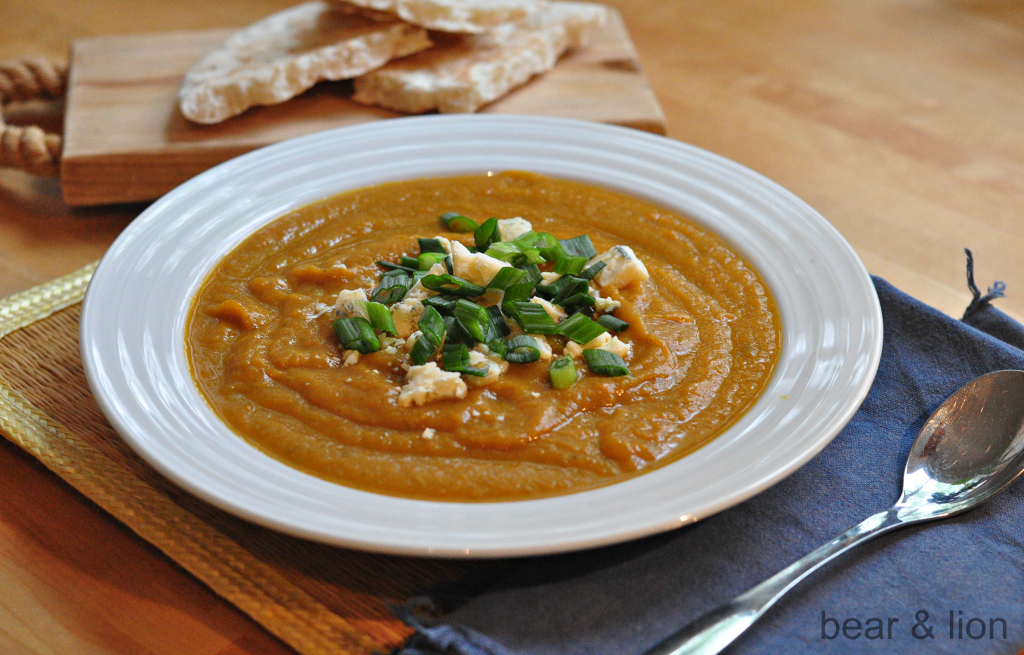 let me know how the recipe works out for you!