We have been spending an enormous amount of time outside. The weather is warm and inviting, so we've tried to take advantage of the summer weather! With all this time we're spending in the garden, one of my friends suggested we look at lawncare.net to see if they could help us keep our garden looking lovely. Summertime often means time in the garden, so it is important that the garden is maintained for the kids to go out and play safely. We'll be spending even more time out there now, especially with our latest build. I've wanted to build a teepee for the kids in the backyard for a while, but just never got around to it, but when a friend of mine made one for her boys, I was inspired!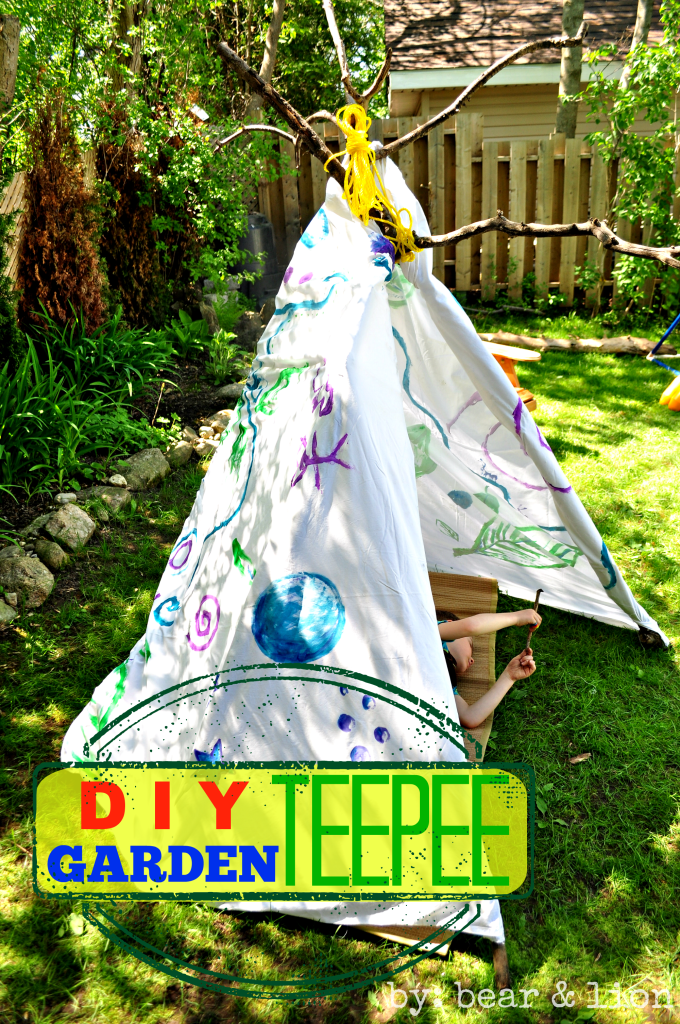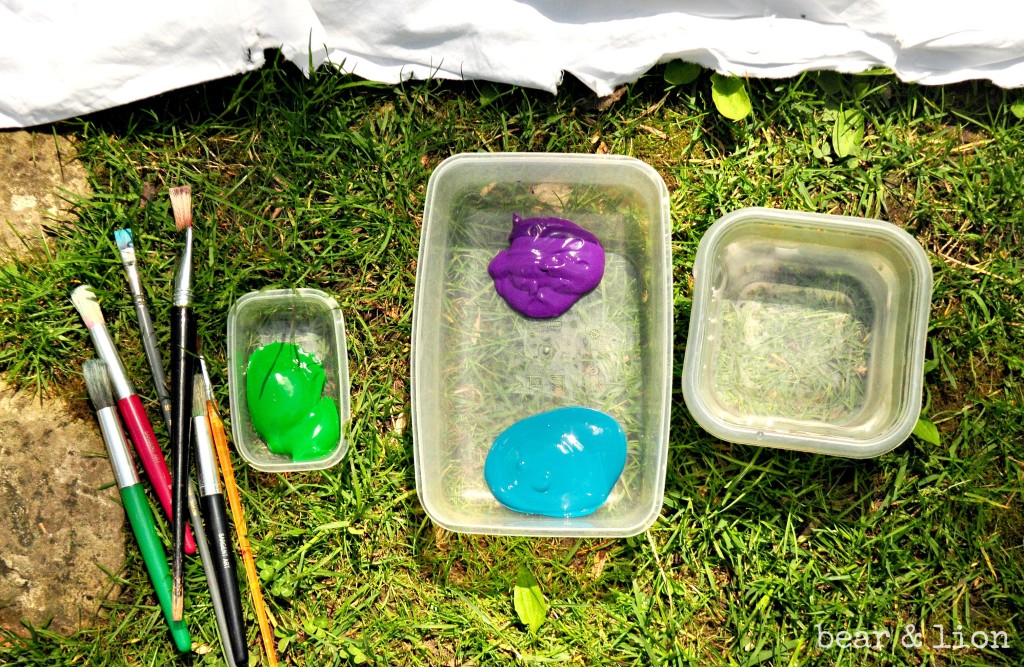 I found an old white sheet in the basement, which I decided would be perfect if painted. then, I dug around for fabric paint, which I couldn't find so I made do with tempera paint. The paint bottle said it would stain if not treated, so I hoped it would work! although, I don't really care what happens to the teepee fabric. If after a big rainstorm the paint bleeds, I'm ok with that.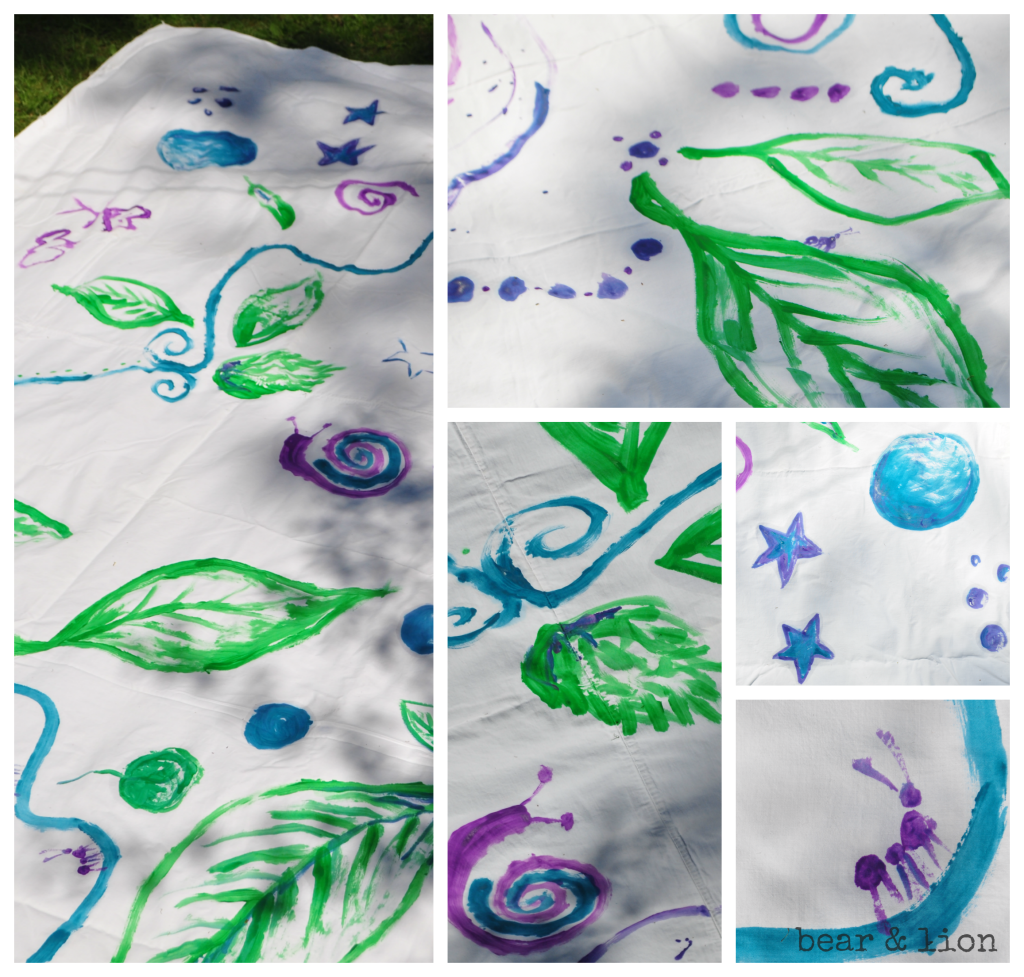 INSTRUCTIONS:
1. Depending on the size of the teepee you want you will need 3-6 sticks for the frame. We just used branches we found in our backyard. we pushed the branches into the ground a little bit for extra support. We used nylon rope to tie the branches at the top.
2. choose a fabric that will be big enough to nicely wrap around the frame/ branches. Make sure you leave an opening! start stapling the fabric to one of the branches at the doorway and work your way around. I had to fold extra fabric tucking it under and stapling it well. I wasn't too concerned about the precision of the stapling, because I knew it didn't matter with the integrity of the teepee.
3. enjoy!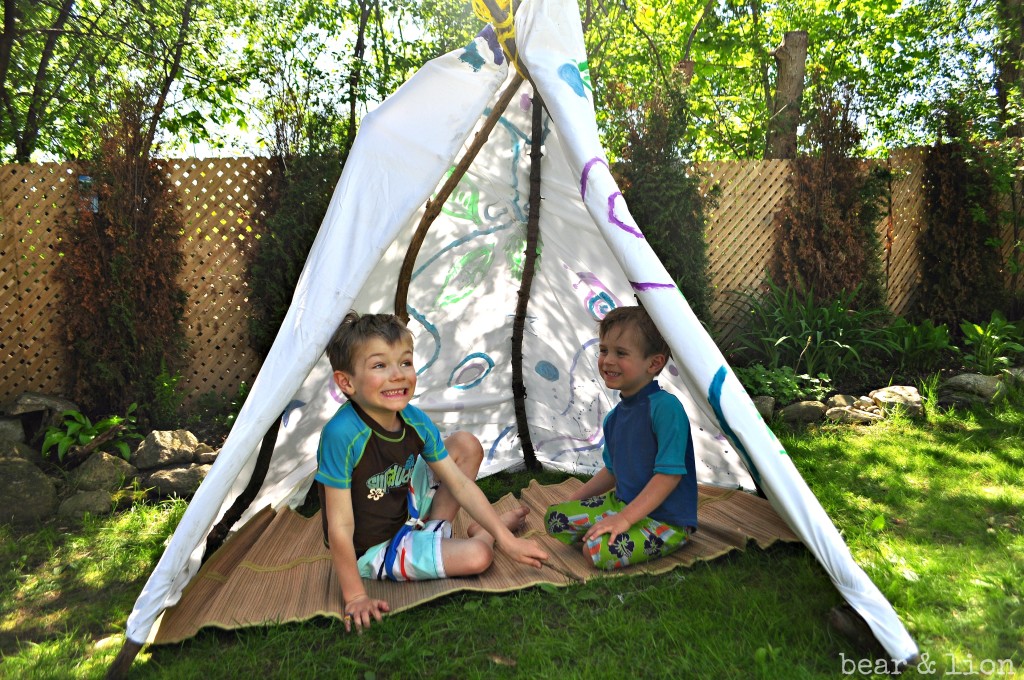 Our teepee provides great shade. I chose it's location in our yard carefully, angling the doorway away from the table area and patio, tucking it away in a more quiet area. I'm hoping the teepee will be a part of games of the imagination, but also a place to tuck away with a book on a hot day, a place lie back and listen to the birds chirping away, and just a place to be.
I've been thinking about making some changes to the rest of the garden as well, as I have an exciting garden party planned! Now that the kids have a teepee to enjoy, I've realised I would quite like my own space as well. I have been reading about she sheds, which are a woman's alternative to the famous man cave, and I think that is exactly what I need. I've seen you can get a prefab she shed, which will make the whole thing easier to install.
I've been looking at some hot tubs for sale in my local area. I've found some great deals and I'm hoping to get one soon. I've wanted a hot tub for so long so I can't wait to finally have one in my garden!! I'm sure the guests at my garden party would love it.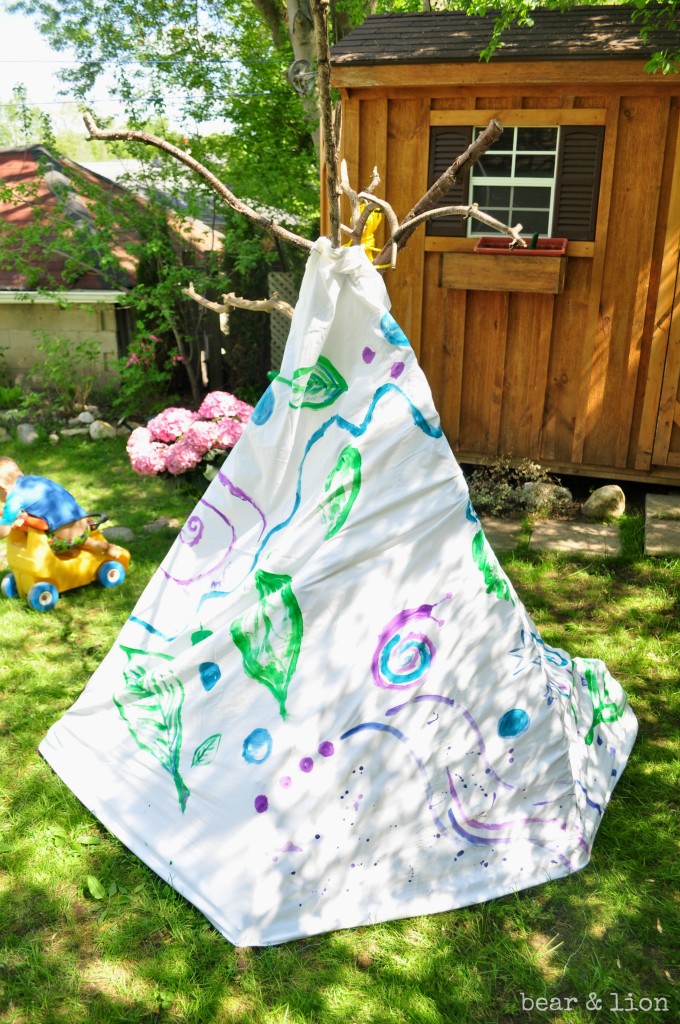 The kids love it.
I love it!
It has worked out so well!