for father's day the kids made these awesome keychains for their grandfather's.
aren't they amazing? If you love Custom keychains, you'll love these bead keychains. They make great gifts!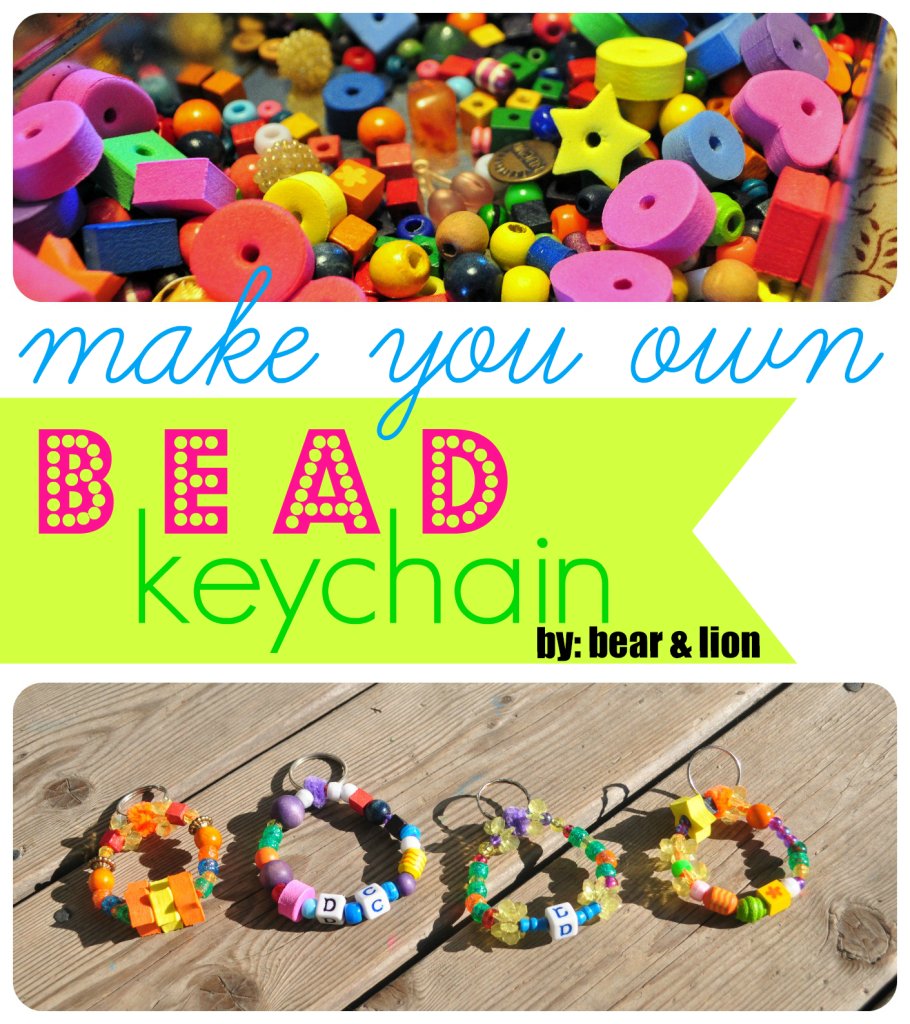 all they used were various sized beads, pipe cleaner and a metal ring. we have purchased beads from all kinds of sources like thrift stores and garage sales, which tend to have wonderfully strange beads in the mix for a low, low price!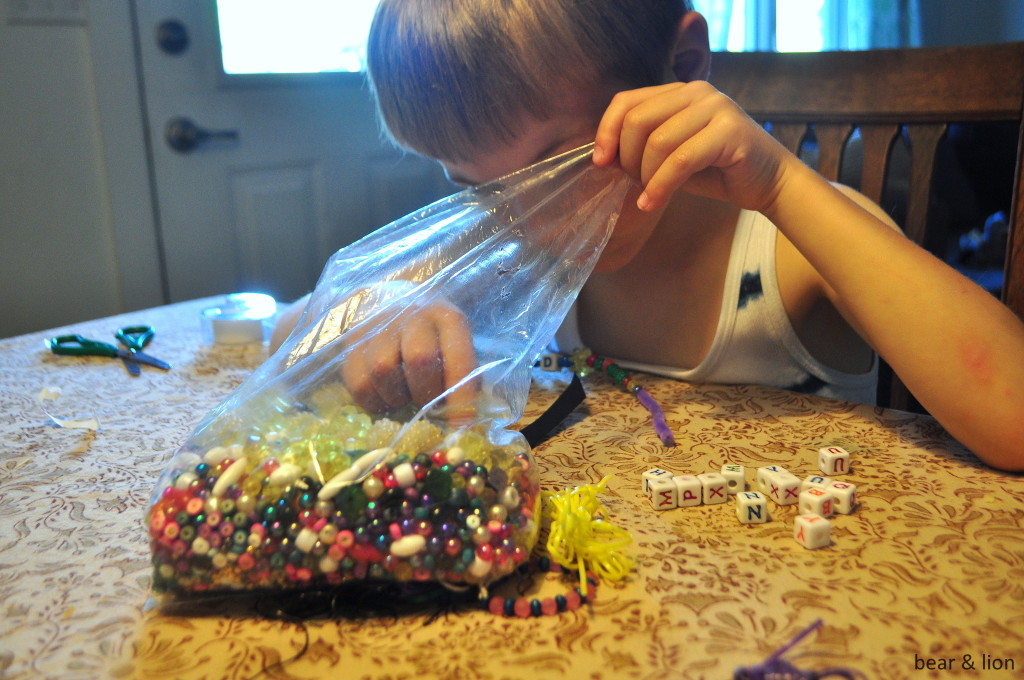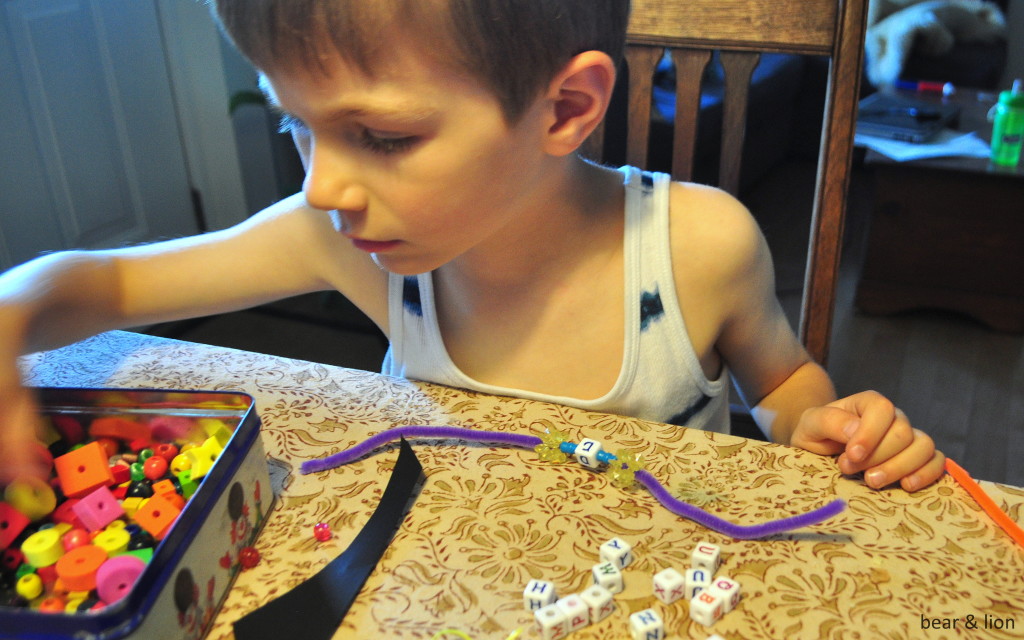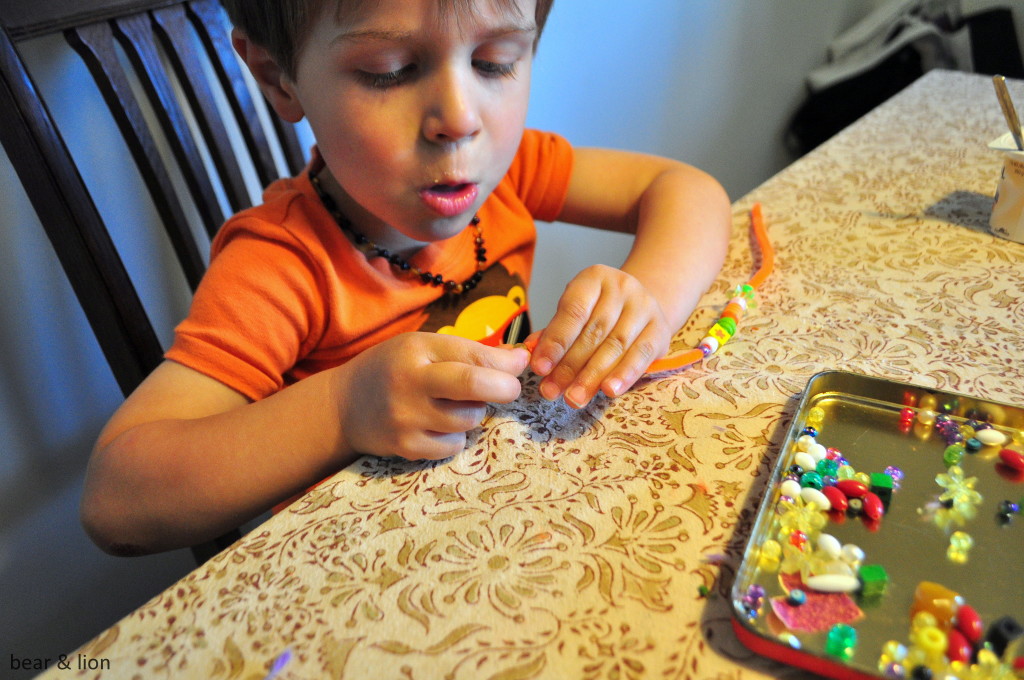 the kids created all sorts of different patterns with the beads.
once they were finished beading, we wound the two ends of the pipe cleaner tightly around the metal ring. i think it's good for an adult to do this part to ensure the ends are attached tightly.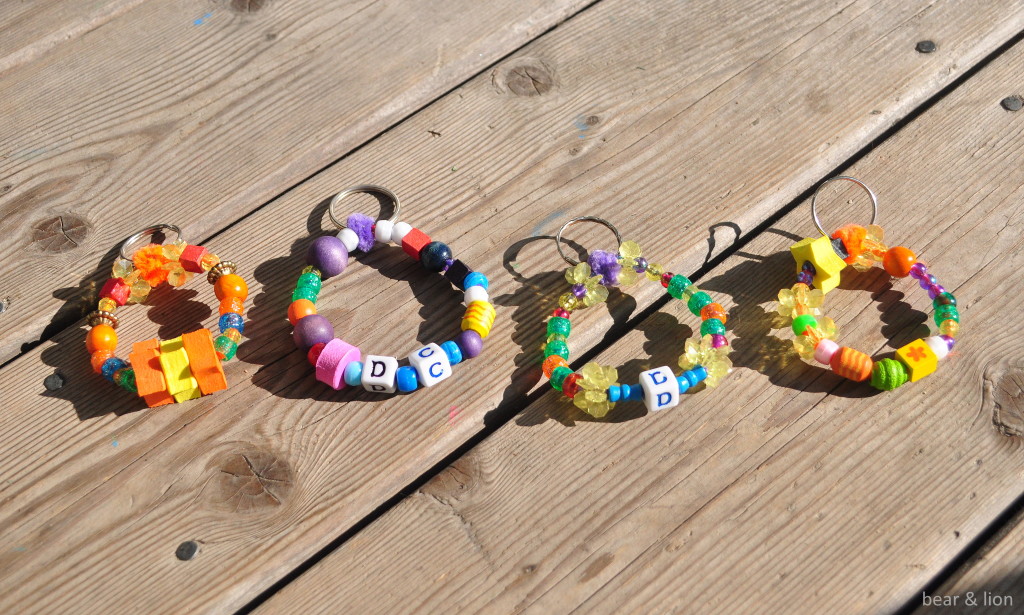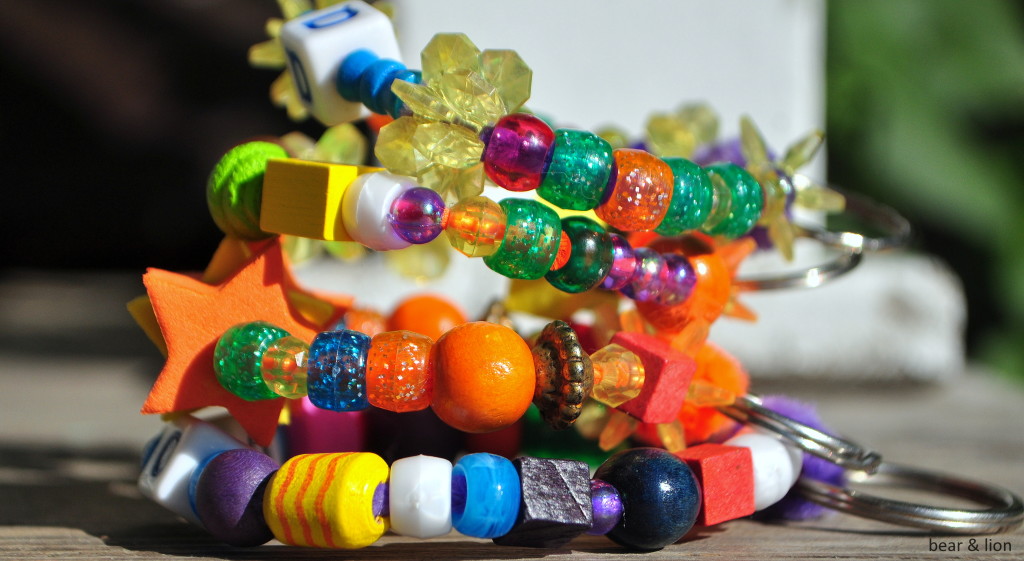 the grandfathers loved them… OF COURSE!!!
making these took only a short time. these colourful keychains are a perfect gift idea for anyone! and, they could make perfect zipper tags as well!