now that the growing season is here i want to share a favourite project that my boys love to do… paint terracotta flower pots!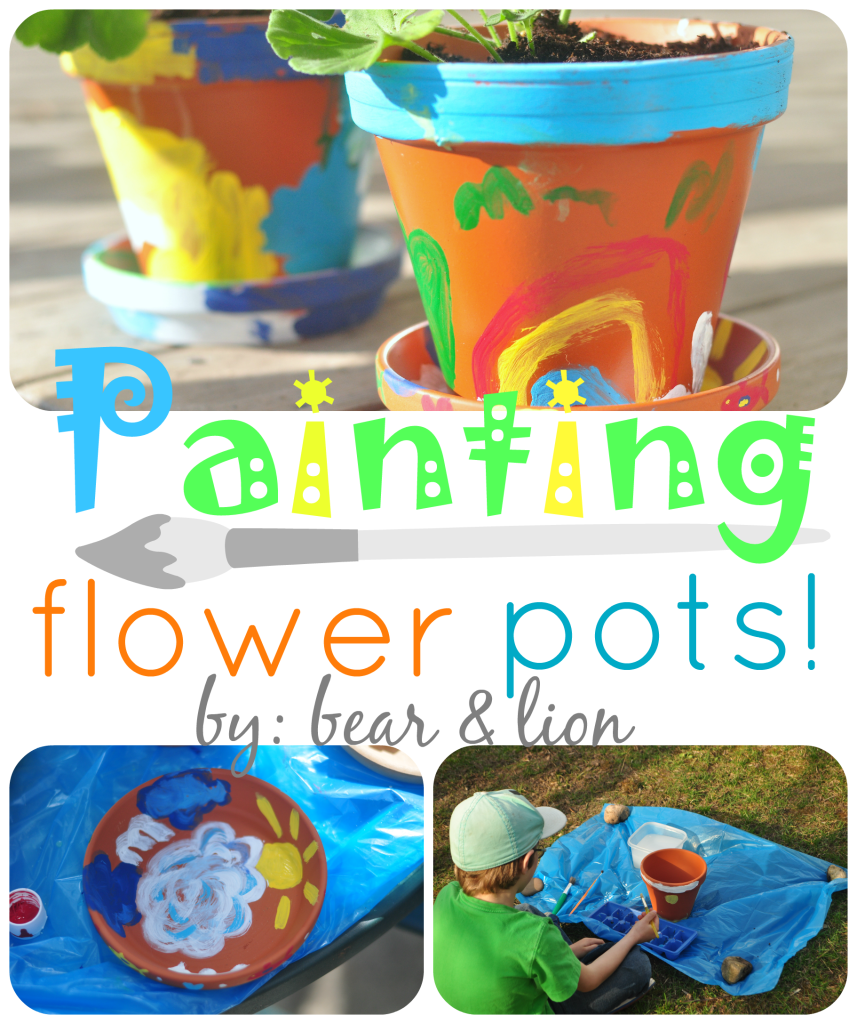 it's a wonderful way to be creative, while also learning about how things grow. my kids made each of their grandmother's a painted pot for mother's day and planted a geranium in them. they were so proud of their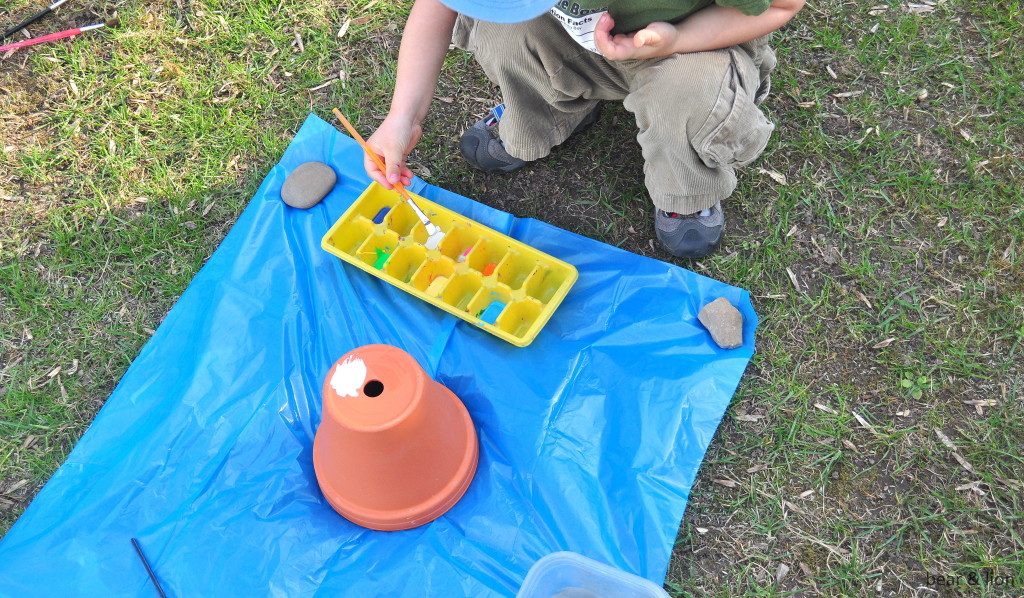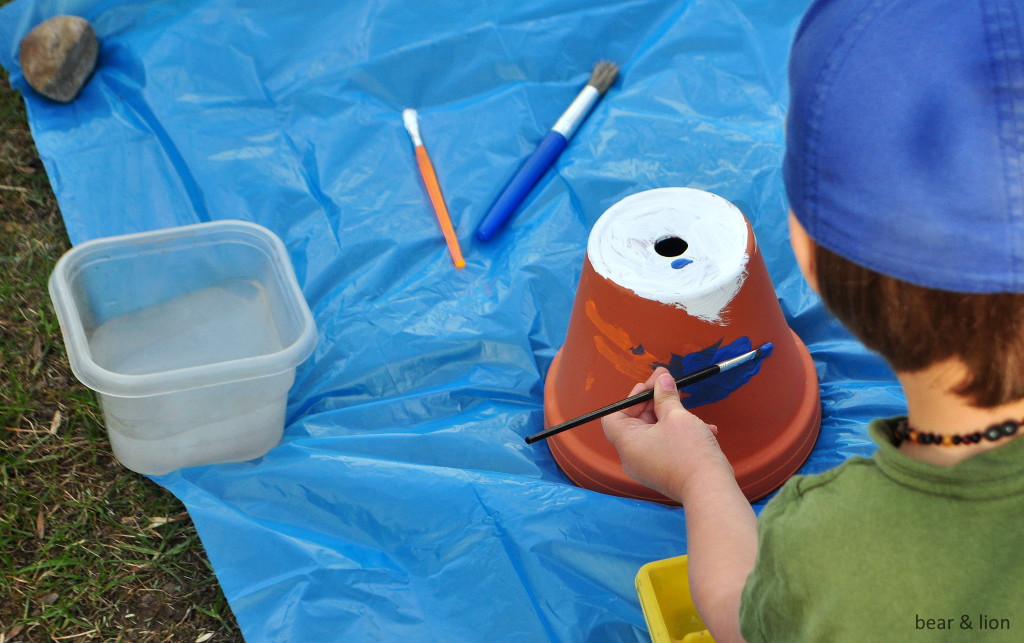 all you need are some pots, paints, brushes and we used a spray sealant to try to protect the pots from water.
i love using ice cube trays as paint trays instead, as they don't tip over easily and the paints can be mixed well in the deep slots. my kids often paint outside as the tidying up is so much easier. plus, if they get paint all over it's not a big deal!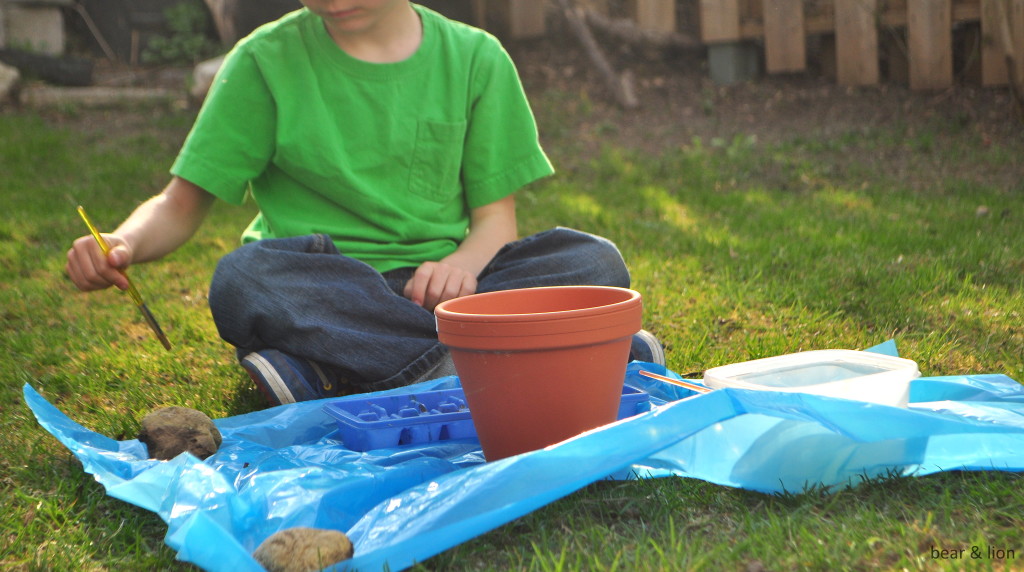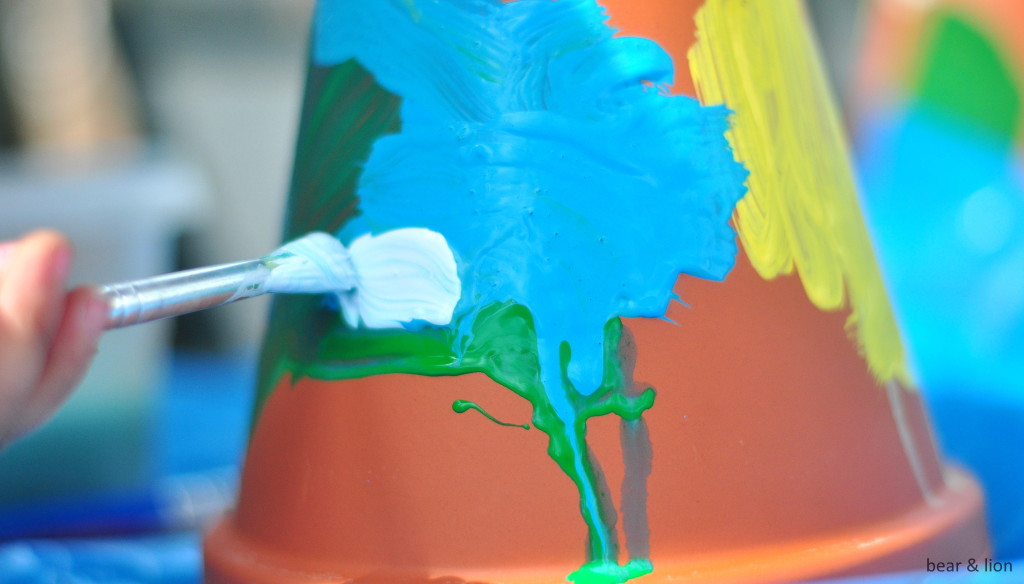 TA-DAA!
check out these lovely flower pots!
i love how carefree the kids are when painting. they do not get inhibited with concerns about what other's may think of their creations. they just create completely in the moment, enjoying the paint and colours, but most importantly the process.
happy painting and planting to you!