i know, i know summer doesn't officially start until the 21sth, but the lush grass and green trees, blooming flowers and warmer temperatures have me yearning  for summer.
i booked the kids into their one camp months ago, our family camping trips have been planned and we have so many fun carefree days ahead, i just can't wait to start filling them with all kinds of adventures.
here's my bucket list for the summer; i couldn't fit everything we will hopefully do, but it's definitely a great starting point!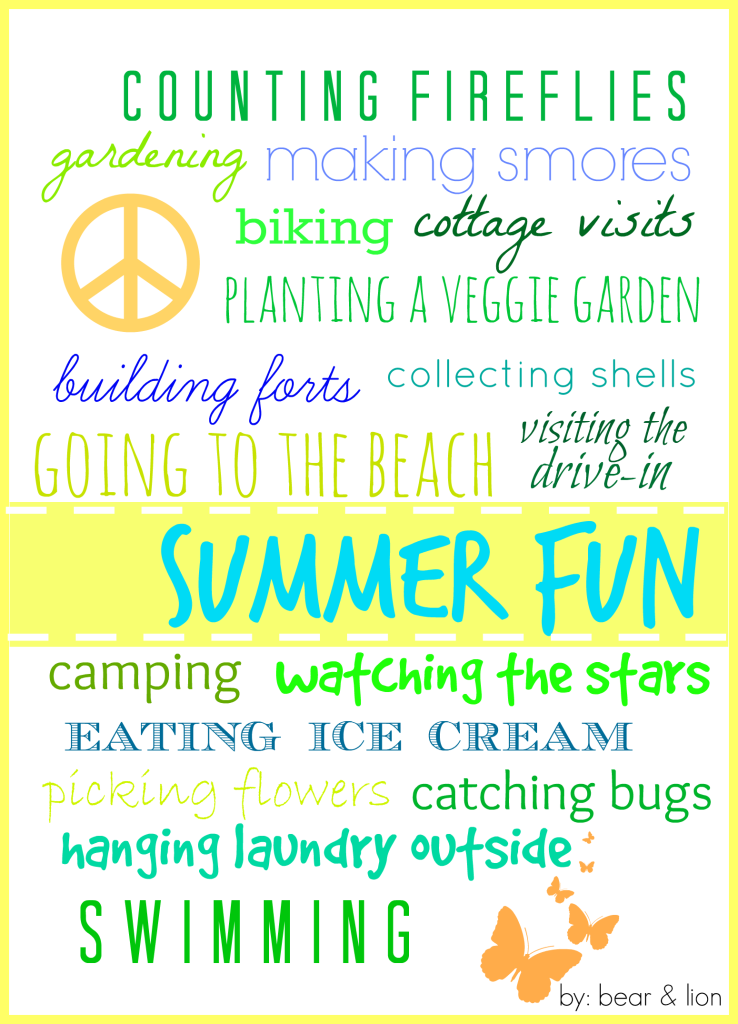 what do you have planned with your family?
what are your summer traditions?