as soon as school let out, we packed up the caravan and went camping. it was fun, but quite stressful as well. we had a lot pretty big bumps along the way, starting with me getting strep throat on our very first night. bah! but, after spending a couple of hours in the ER i got a script for the antibiotics and was good to go from there! we also had an issue getting mains power connected to our caravan on the second night but luckily the camper in the site opposite us lent us his pure sine inverter so we were able to power our appliances!
i took a lotof photo's and i have tried to only choose my top-TOP faves and ones that best tell the story of our adventure! we stayed in two camp grounds, so i'm dividing the pics up according geography. i'm hoping it'll be easier to see the pics…
[part one] : MAC GREGOR POINT!
we love camping here. the provincial camp grounds are right on the shores of lake huron, there is a small beach and this year the water was freezing, because of the extra cold winter that brought enormous snow levels! i stood in the water for 3 seconds which was enough time to cause excruciating pain in my ankles and feet!
the amenities are great, but our bear was reluctant to use the outhouse style loo's, but the camp sites are awesome and the bike trails are super fun and the board walks are lovely!we actually had a trail go right by our camp site, allowing the kids to go running and biking on their own a little. it was kinda perfect! plus, their visitors centre is amazing and our kids love it!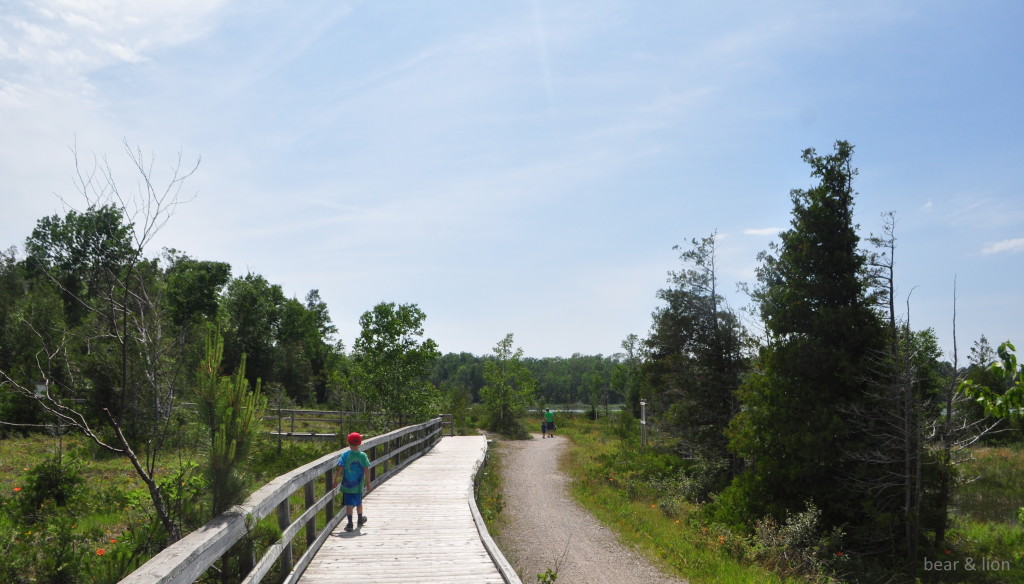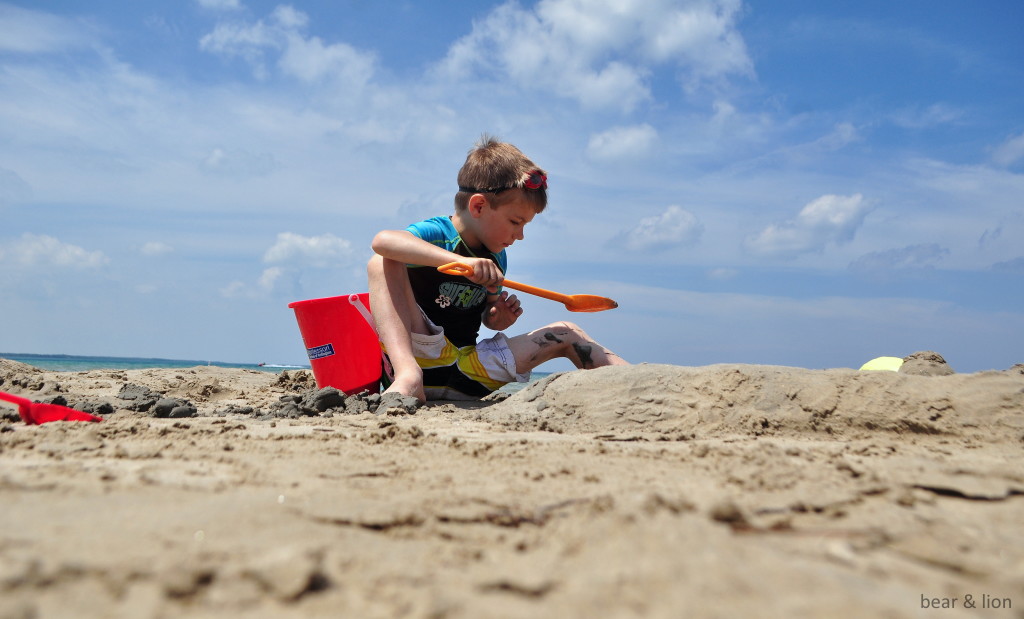 it was super hot and humid… so hot in fact that someone's ice cream melted faster than they could keep up with it! the heat brought with it torrential rains, a dinner in town and the purchase of the world's biggest tarp! there are no pictures, because things were chaotic and wet… and, um… tense during those hours!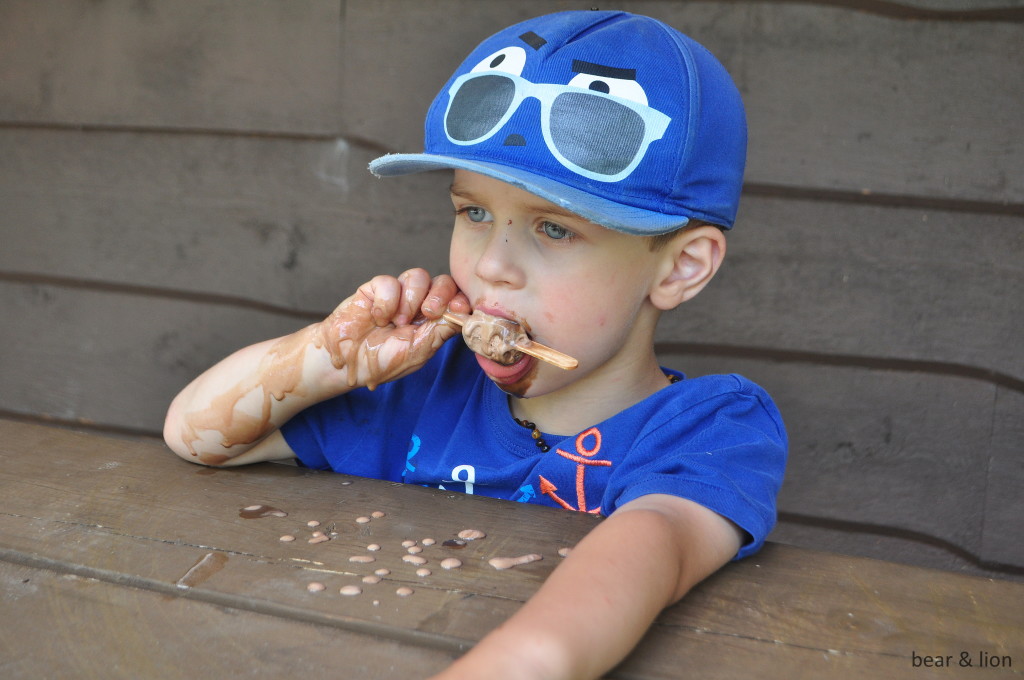 a typical camping breakfast made by my lovely husband. coffee pressed in my coleman brand french press, an egg sunny side up with smoked gouda all on a finnish rye bread! perfection, i tell ya!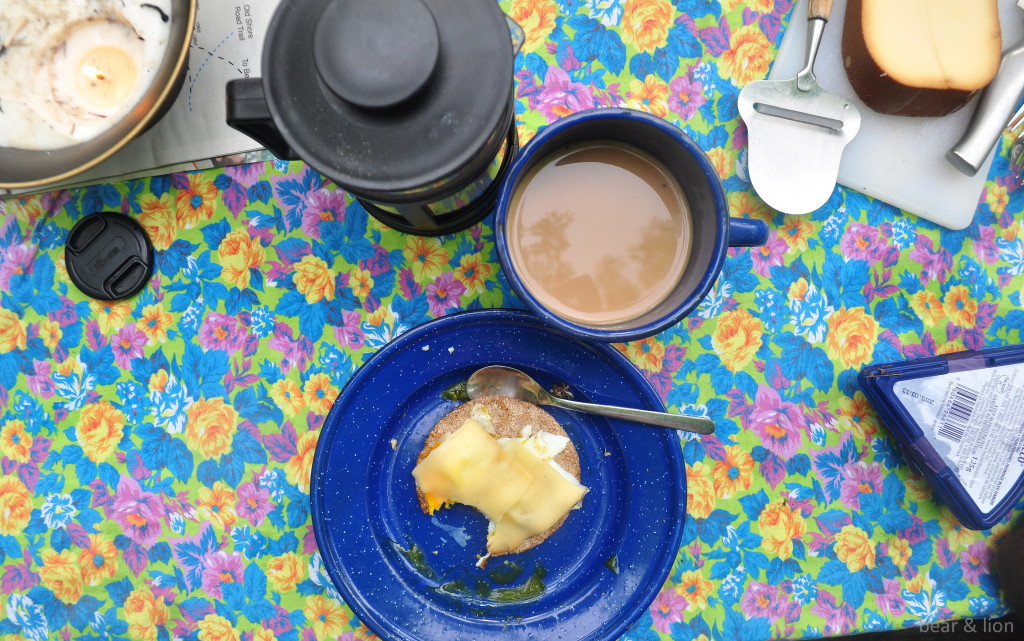 we hung-out a lot. the boys rode their bikes, we painted water colours together and complained about the bugs. oh-my-gosh the bugs were intense and not just the mosquitoes, but the deer flies and regular house flies were swarming us! never have i camped where house flies are a problem!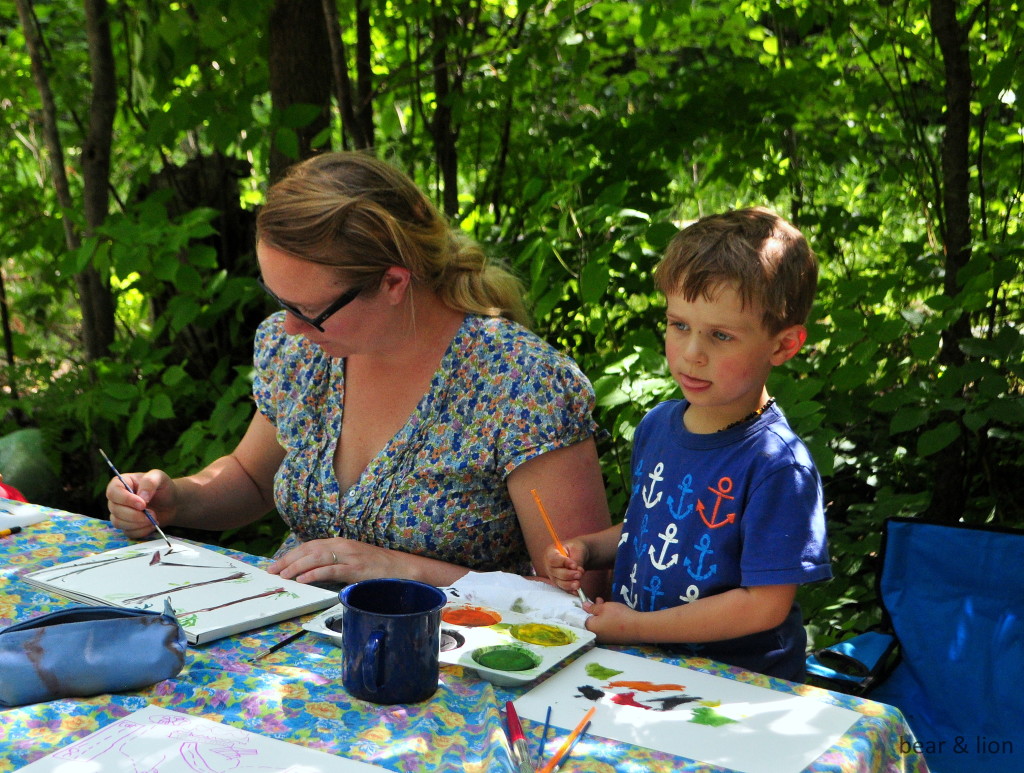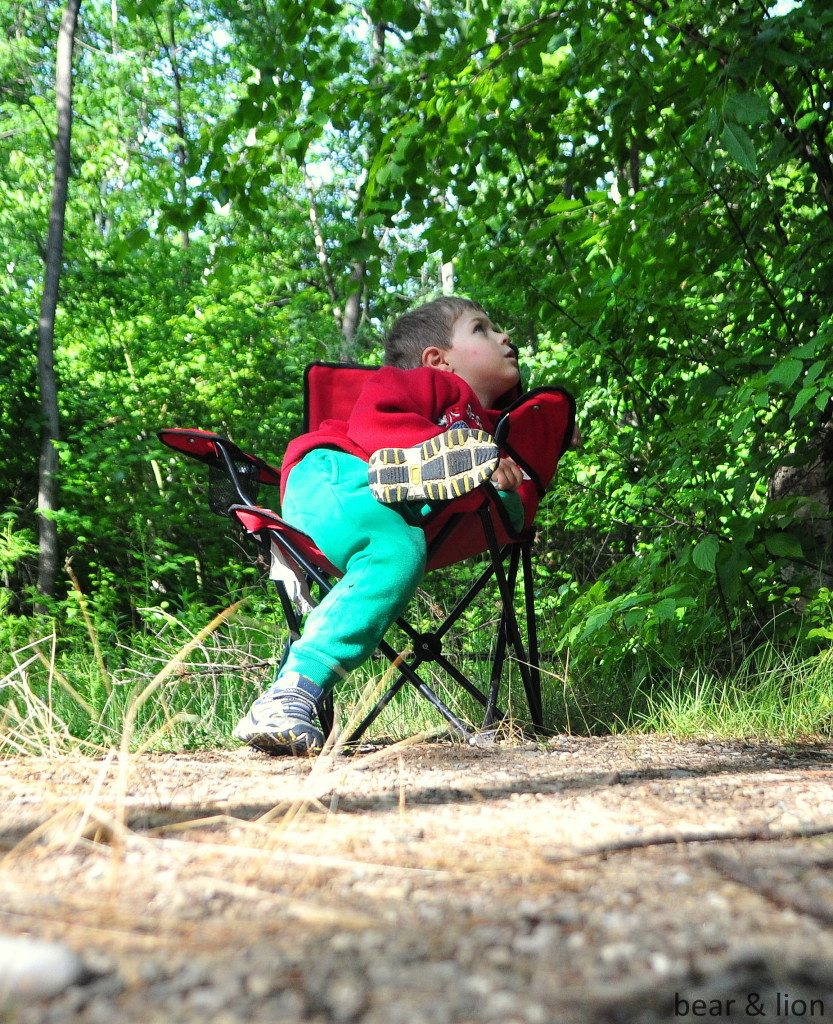 we saw this turtle one evening. it was minding it's own business, toodeling along when we came along and disturbed him.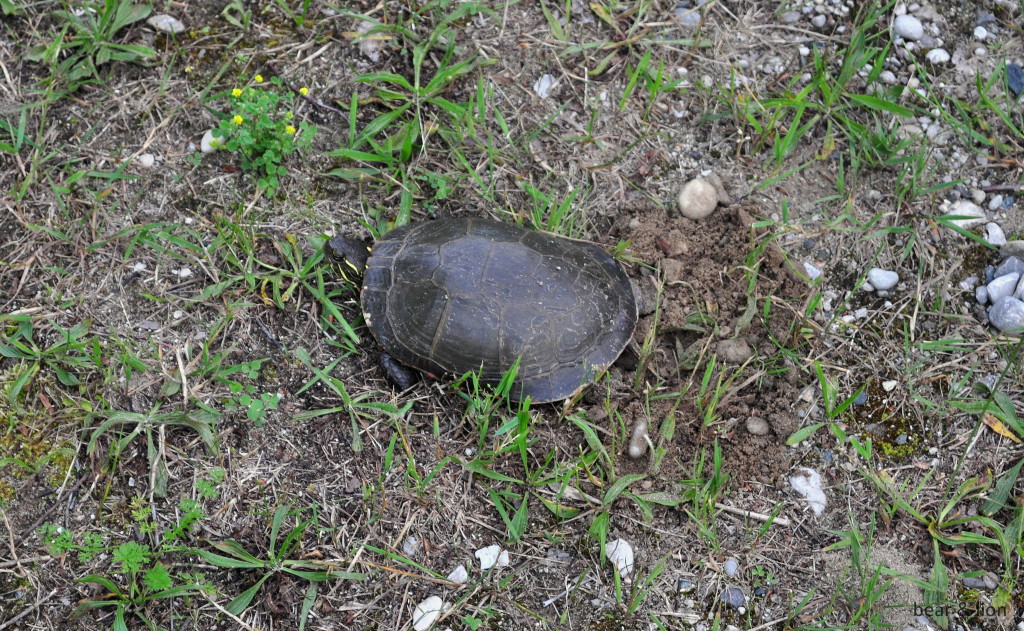 one evening we drove up the coast and went to the shores of lake huron and enjoyed a sunset just the four of us. it was absolutely stunning. we had had a rough afternoon, as our bear had fallen off his bike landing hard on his belly. the shard rock and tree roots left a huge dent in my guy!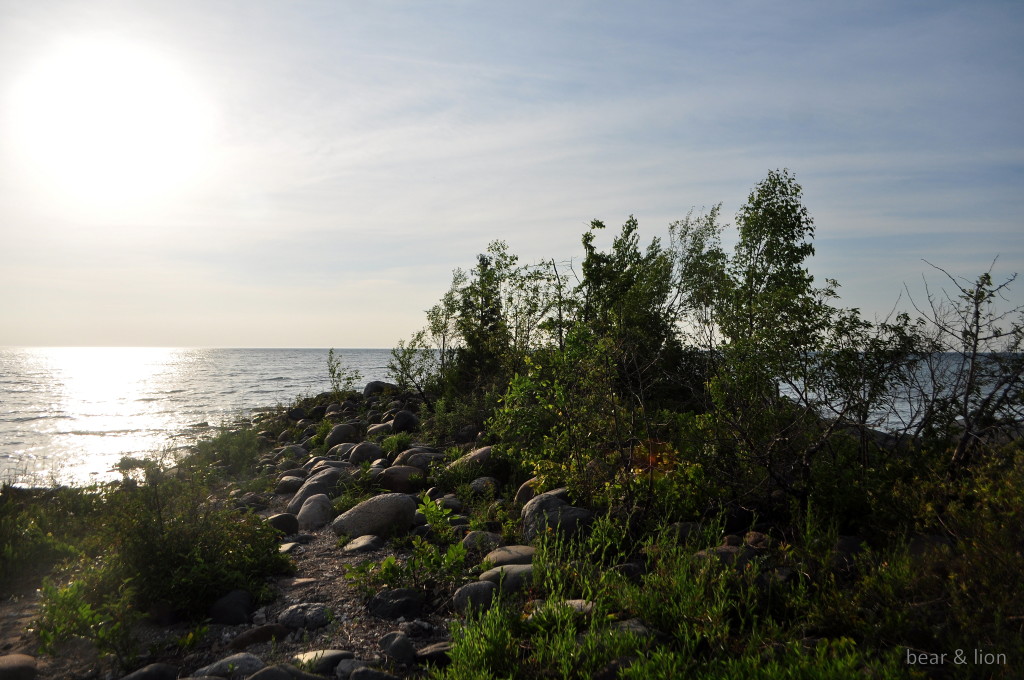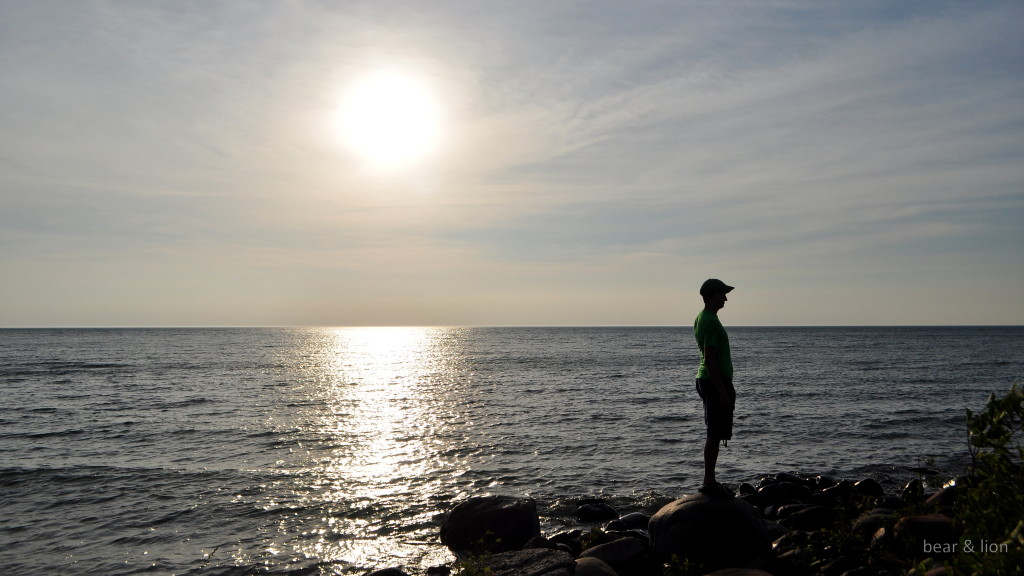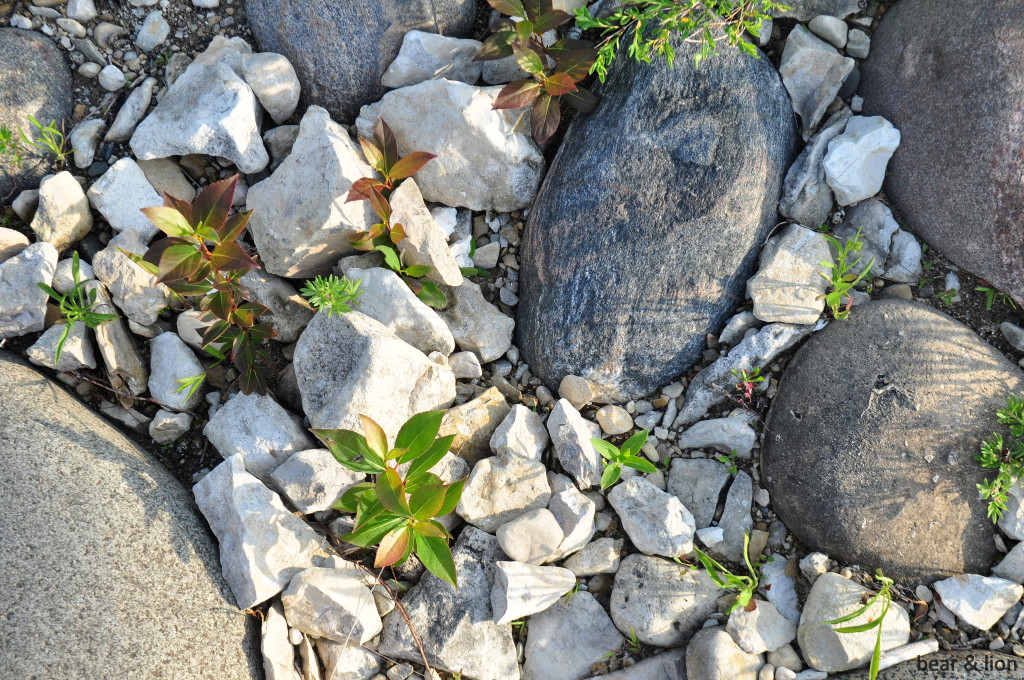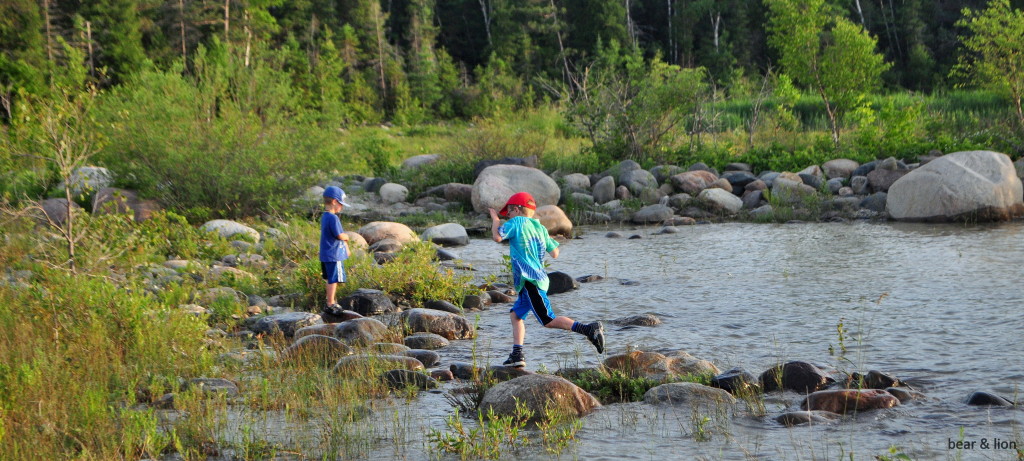 after the sunset it was still steaming hot, especially in our tent. I would suggest, that you get a sturdy tent such as a rei tent or similar others so that you don't spend too much time fixing it all the time. nevertheless, we removed the world's biggest tarp and the tent fly to try and get some air in. i lay there listening to my family snore away, as i stared up at the sky filled with stars. it was such a beautiful moment with my family, even if they didn't know it!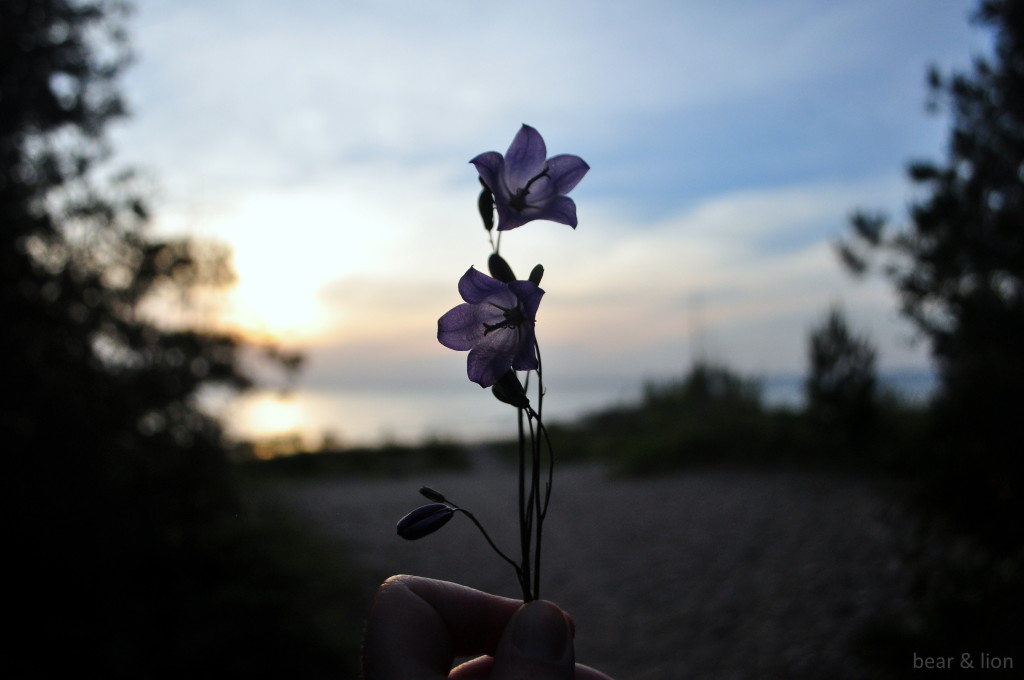 on july 1st, CANADA DAY we switched camp sites and headed a little further north to tobermory and cyprus lake.
part two will have pictures from there, which will include more fun with the world's largest tarp, a boat ride and more!