we played hookie from school and headed to the cottage at the end of june for the solstice weekend. the weather was hot and sunny during the day, with cool breezy evenings. it was perfect summer weather!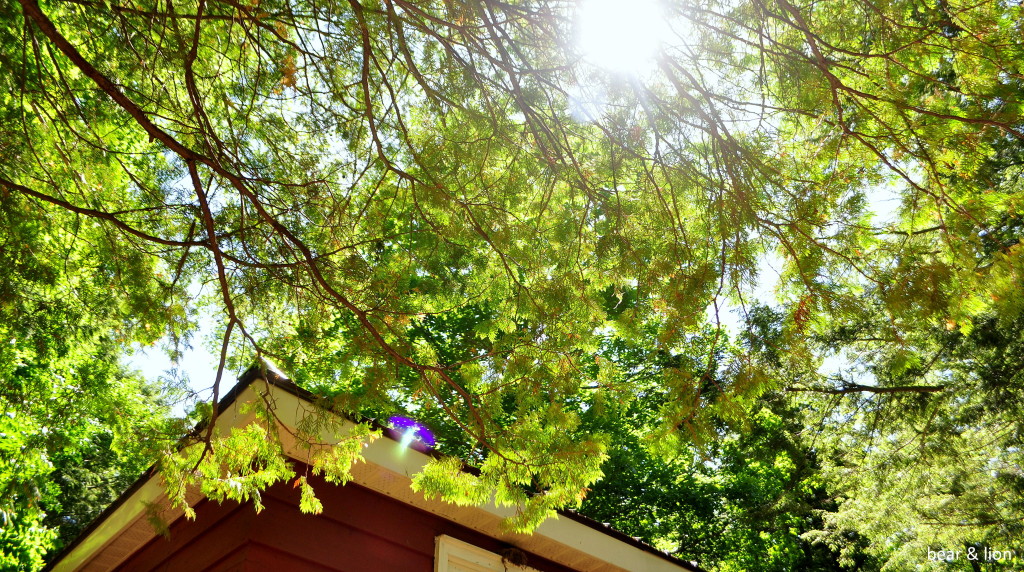 there was the issue of the pollen floating grossly on the water, but we got over that quickly. we had to or otherwise there wouldn't have been any swimming! the boys were both in swimming lessons since january and boy have they paid off. their confidence has soared, as has their ability to actually swim!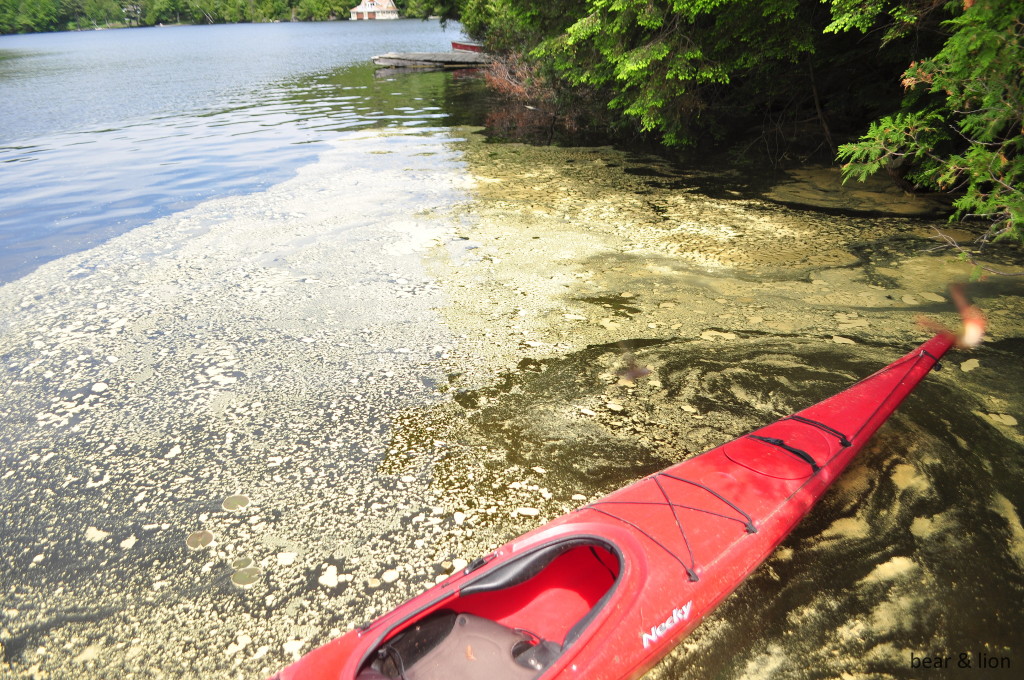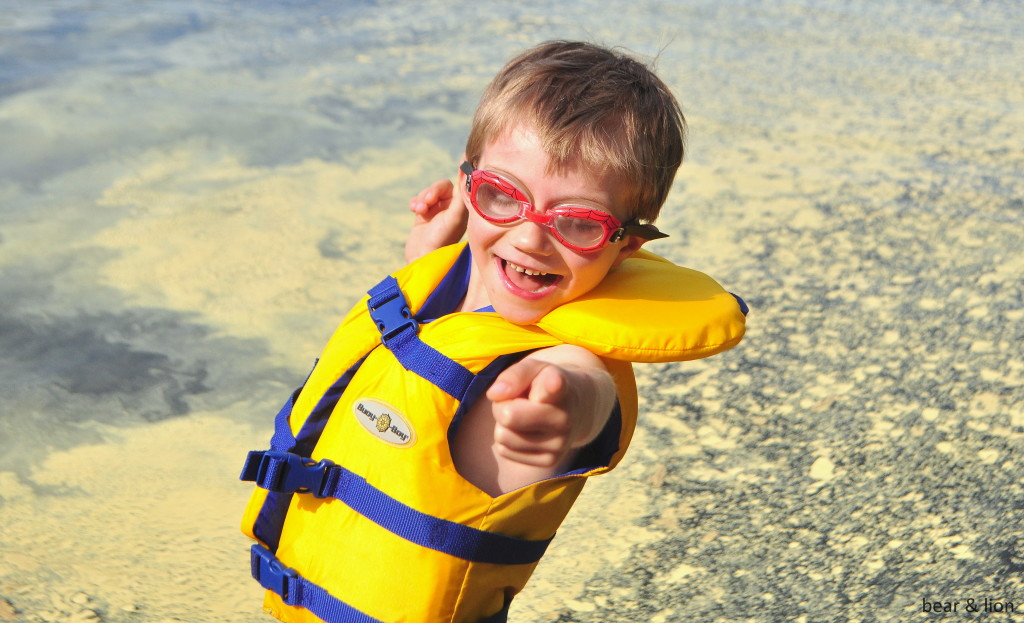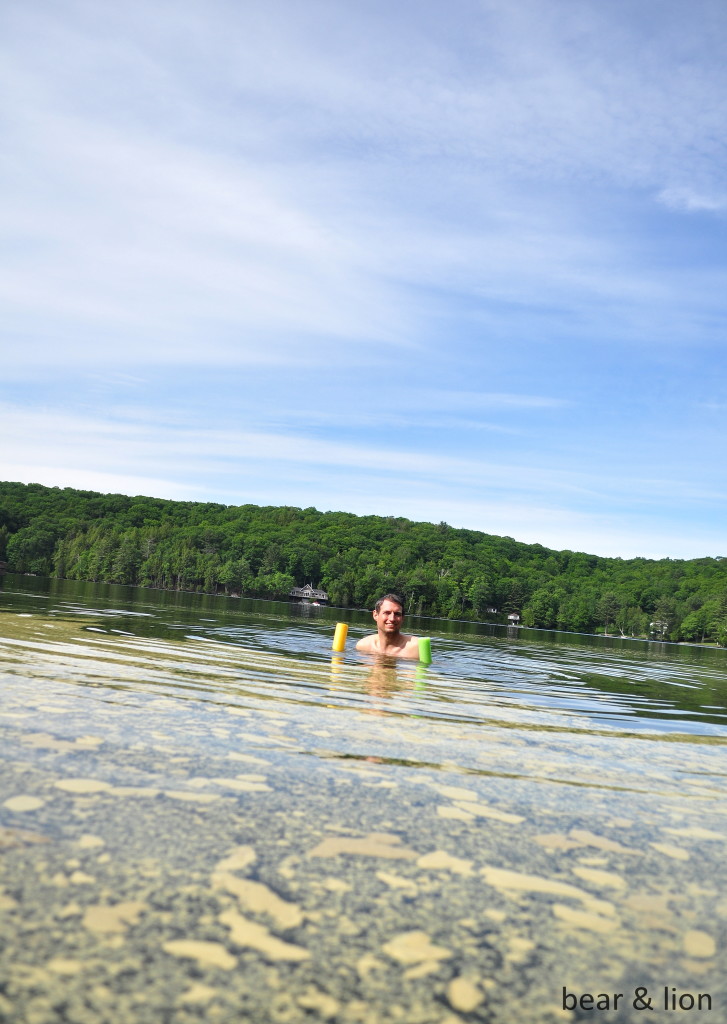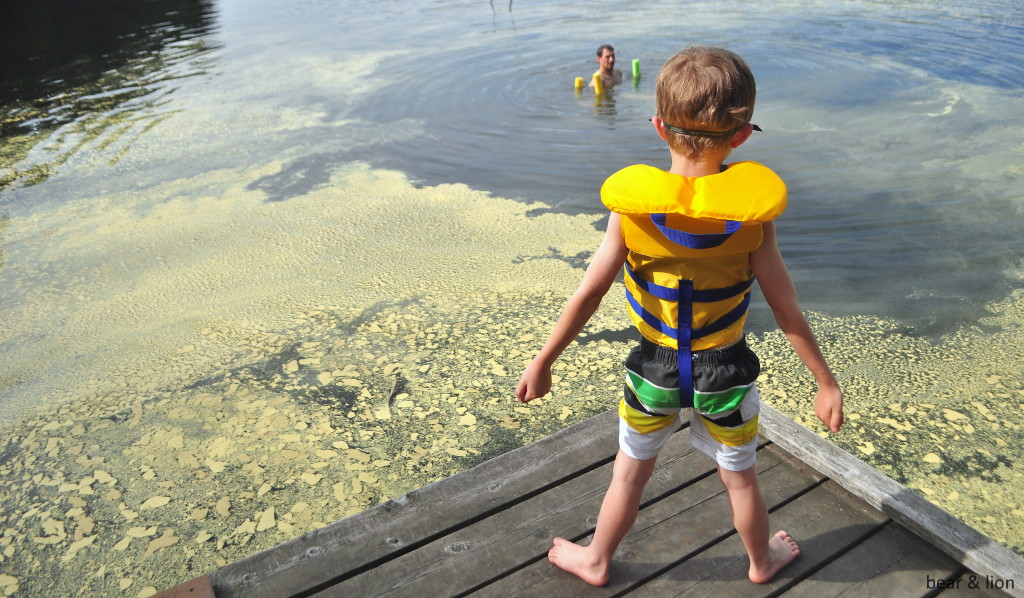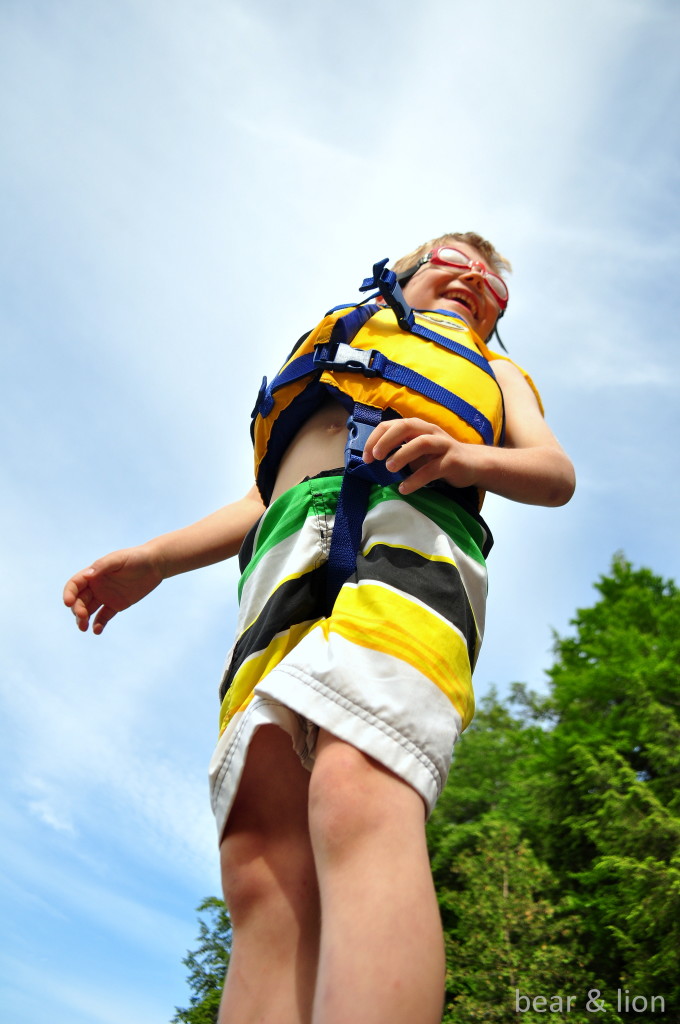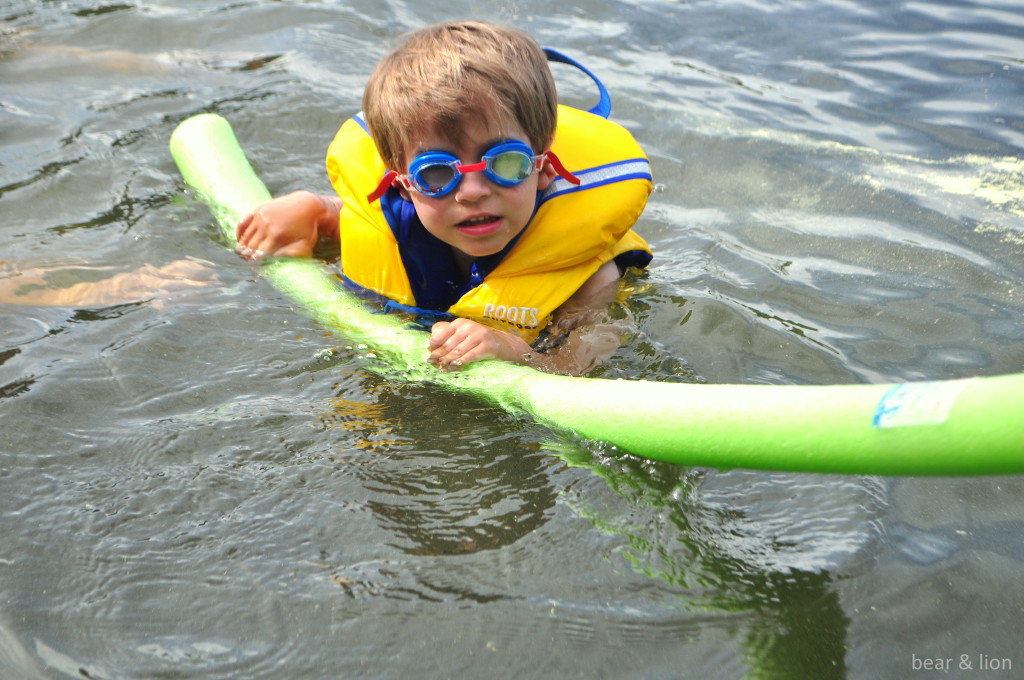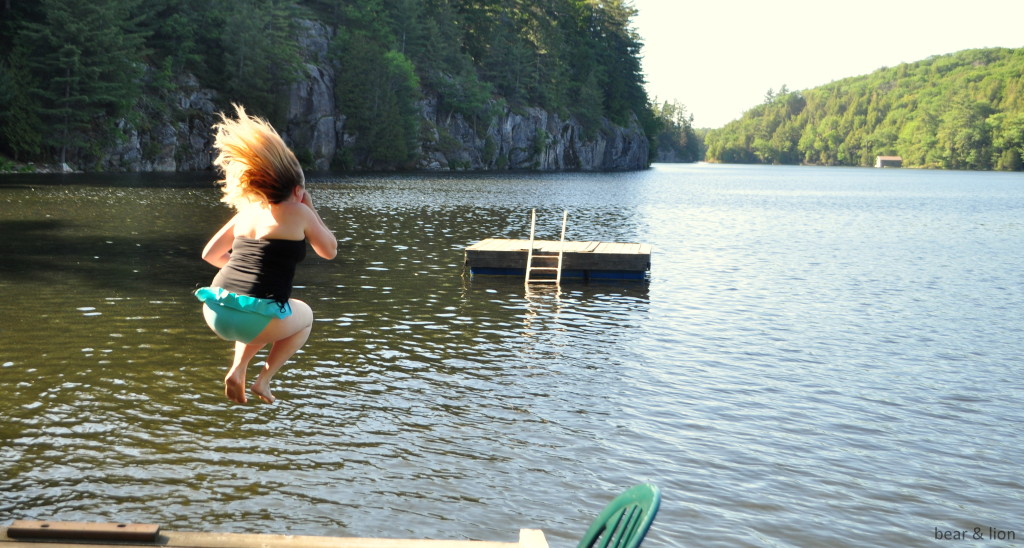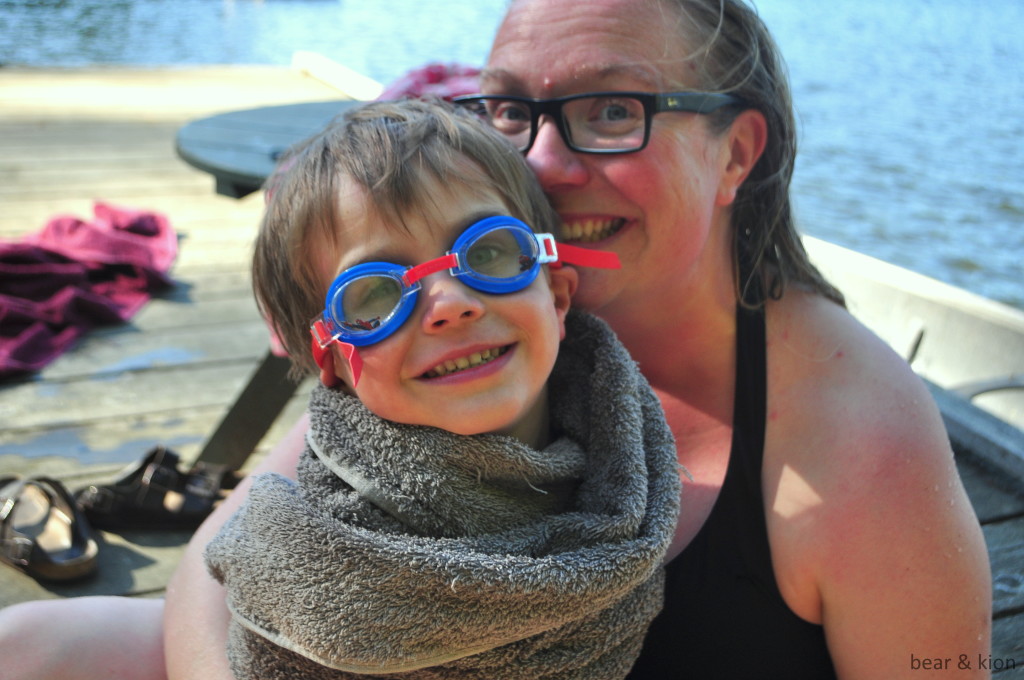 the kids have been in swimming lessons since january and boy has it paidoff! their confidence has soared,as has their general ability to swim. it makes being around water a little less stressful with each visit. in these pics the kids are in life jackets, but they did do some dips and swims without them as well (closely supervised of course!) bear's anxiety contributes to his tension around water, but he is slowly overcoming some of those fears. once he is in the water his anxiety melts away, demonstrating the therapeutic nature of water! this is amazing for now but if his anxiety doesn't deter as he gets older, he may have to try some other therapeutic self rituals to ease this, or even try some of the best CBD oil UK has on offer if it gets that bad, as it's said to have some amazing health benefits! but for now, I'm hoping this feeling doesn't continue into his adulthood.
lion, on the other hand is fearless, jumping in the water and wanting to swim far to the floating dock! his little body gets cold quickly, so his lips turn blue way before he is ready to get out of the water!
bubbles, beer and mosquitoes… how canadiana!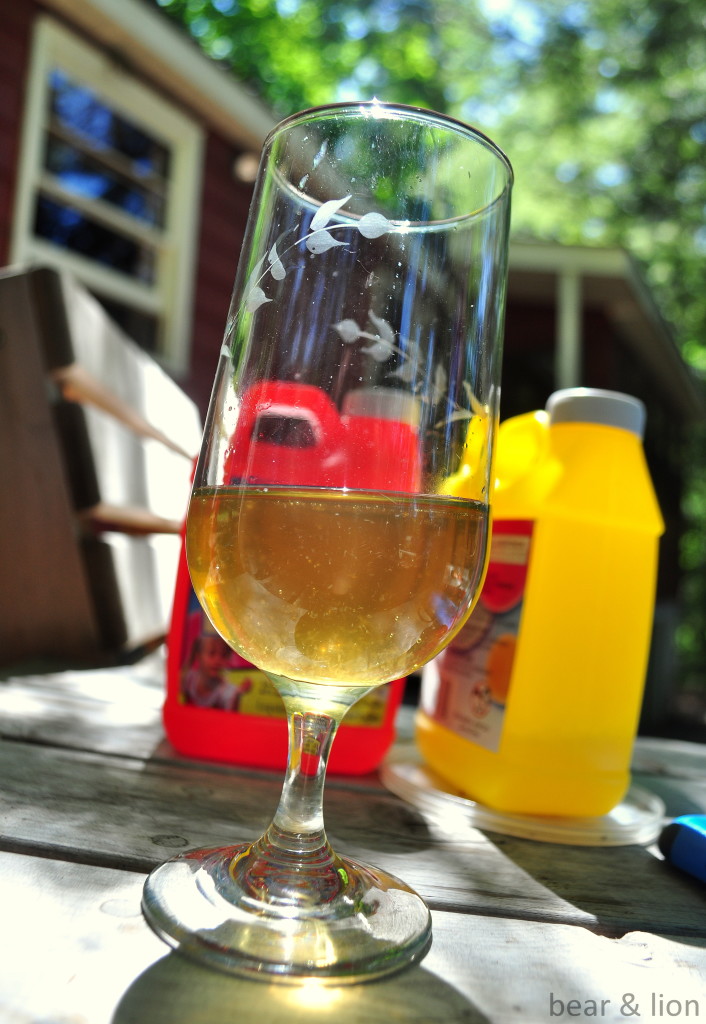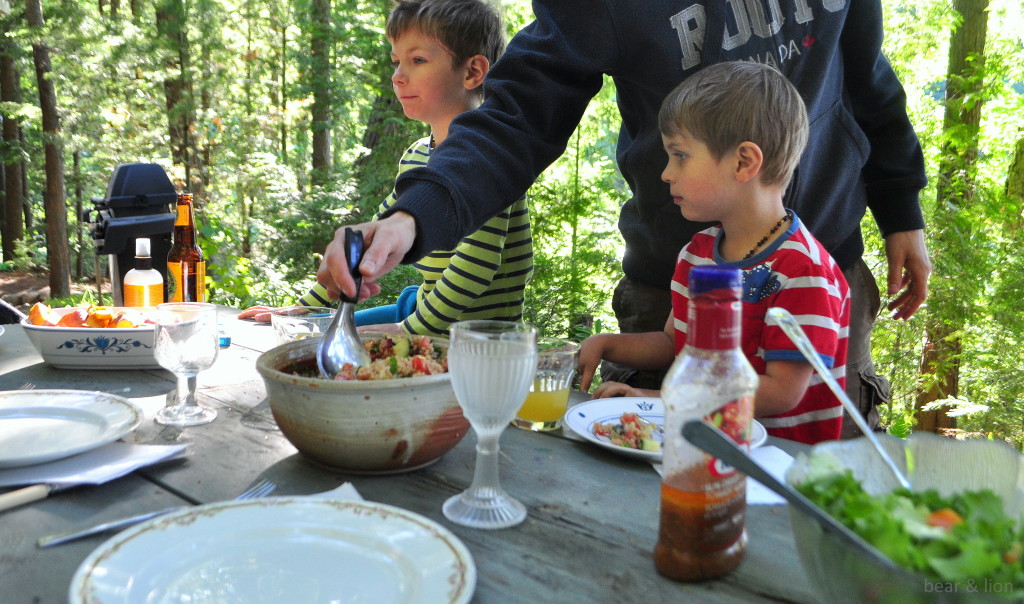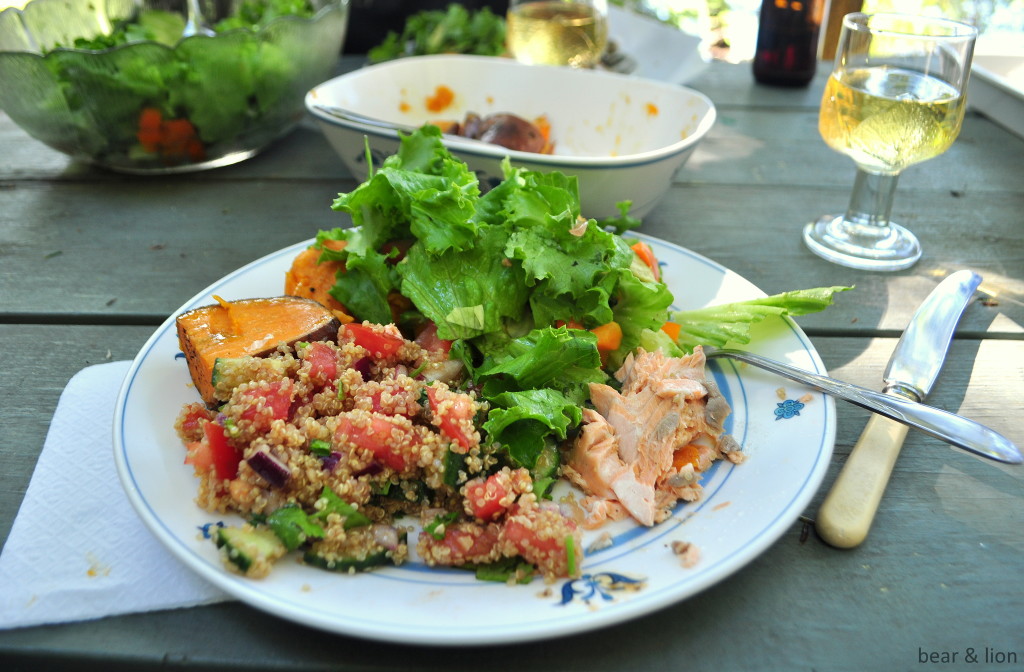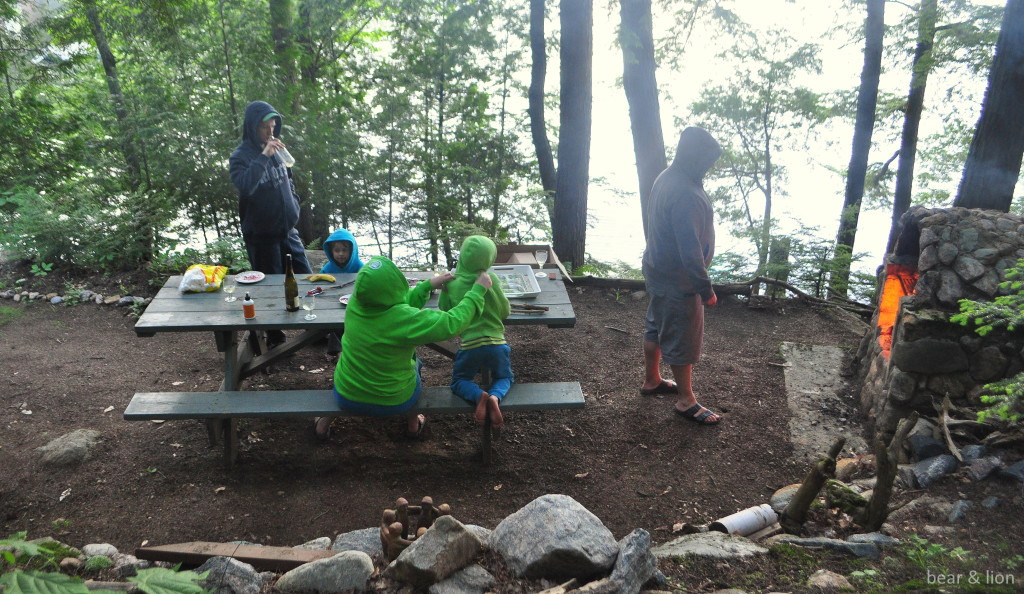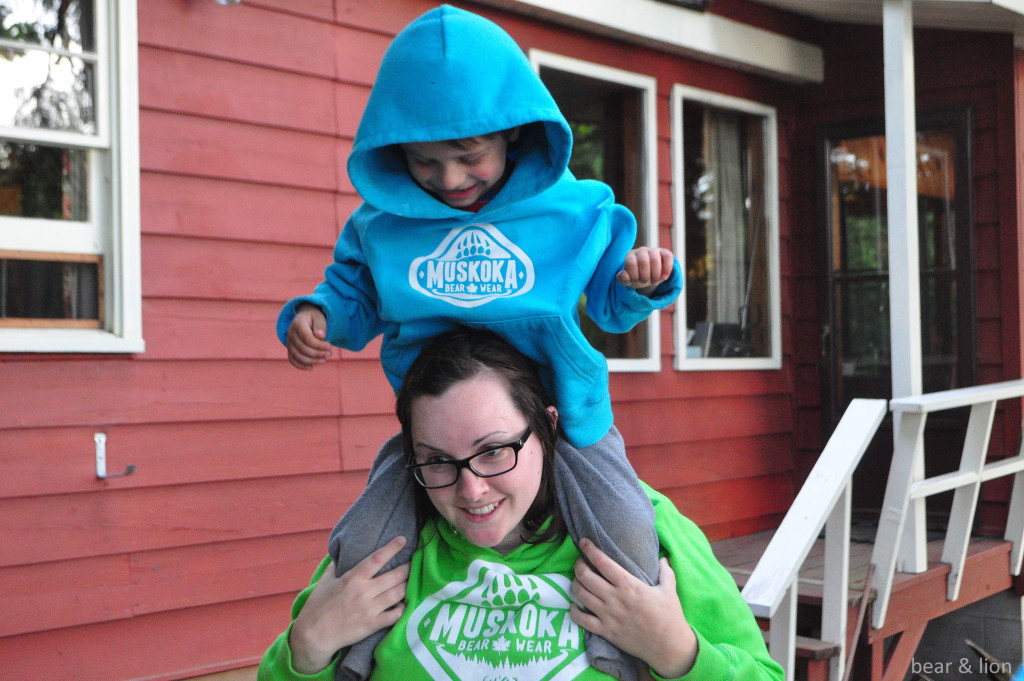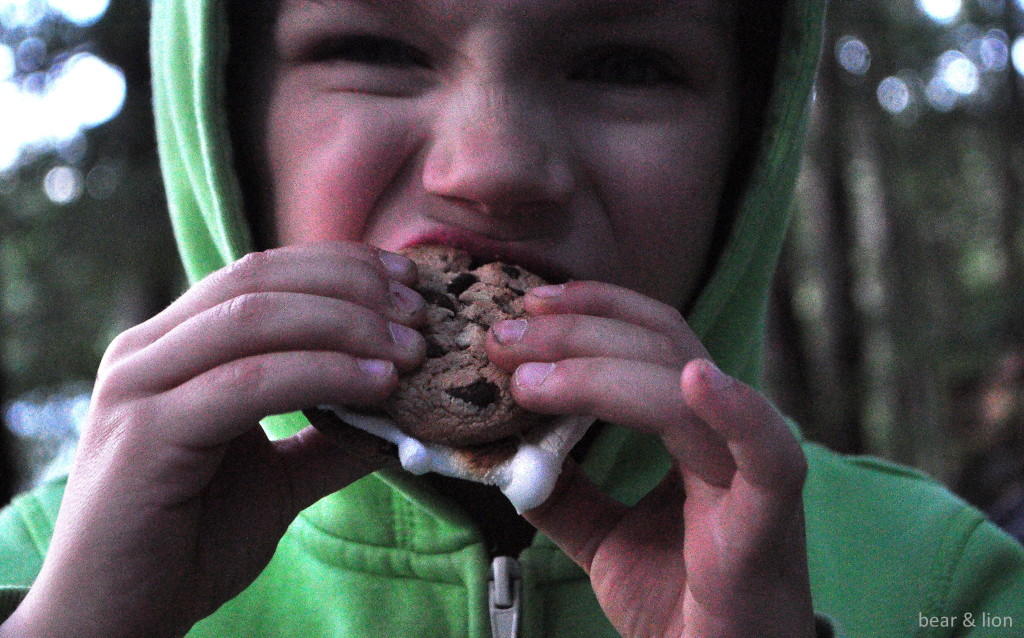 we ate such good food. bubba and patty brought excellent salmon,while for dessert we gorged on all sorts of melted marshmallowy treats! YUM!
what kind of summer adventures have you and your family gotten into so far?