now that bear is back to eating eggs, i can make my favourite potato salad recipe again. potato salad is one of those foods that i connect with summer BBQ's and eating outside. my recipe has pickles and red onions in it for some extra flavour, which everyone LOVES!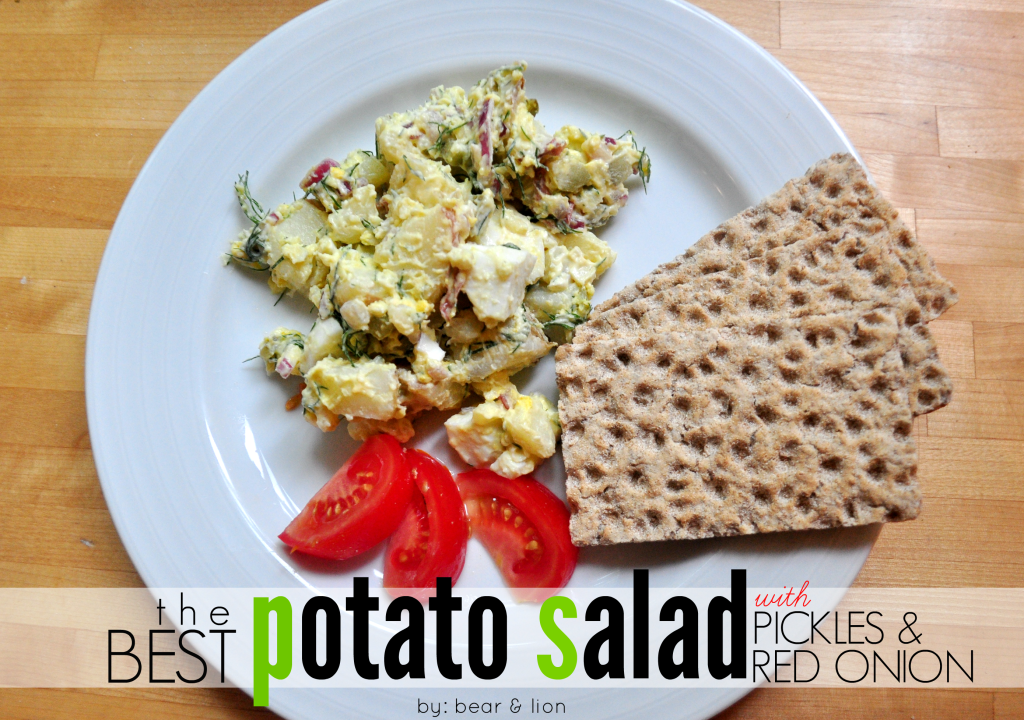 INGREDIENTS:
4 medium red potatoes
4 hard boiled eggs
1/2 red onion
lotsa fresh dill (i used about 1/2 of a bunch)
4 pickles
1/4 to 1/2 cup mayonnaise
salt
fresh ground pepper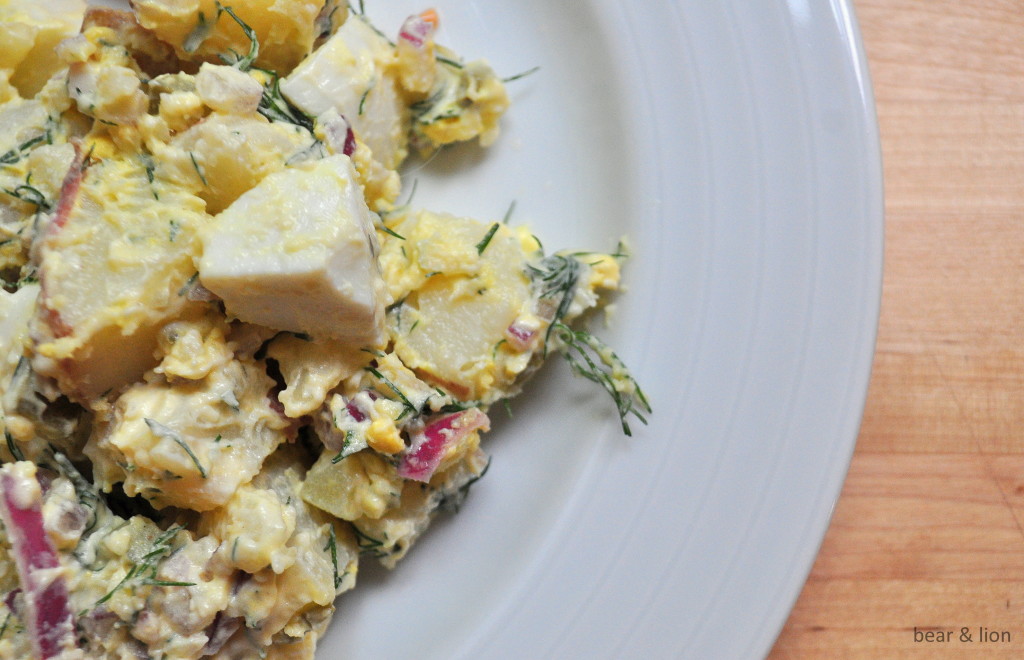 DIRECTIONS:
1. cut potatoes into 2cm squared pieces and steam. once tender to a fork poke put into a bowl to cool. finely chop onion, pickles and dill.
2. cut hard boiled eggs into quarters, not too small as they fall apart easily when mixing the ingredients all together.
3. once the potatoes have thoroughly cooled add all of the ingredients into a bowl and mix well. refrigerate until ready to serve.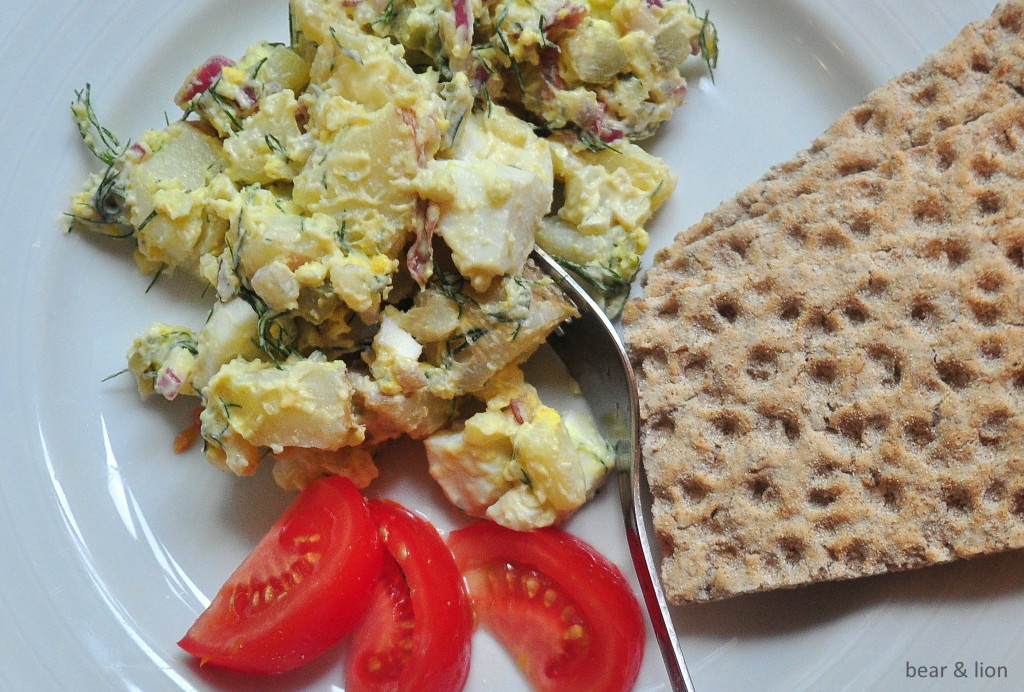 this potato salad was a hit at a BBQ we went to at a friends house.
the perfect side to hot dogs!