family camp, it is something that almost everyone with kids seems to participate in somewhere, sometimes during the summer months. and, this year we joined the masses deciding to join friends at the family camp they have been attending for years. camp nee kau nis is a quaker based camp, but you don't have to be quaker to attend camp, but you do have to know the right people! (wink)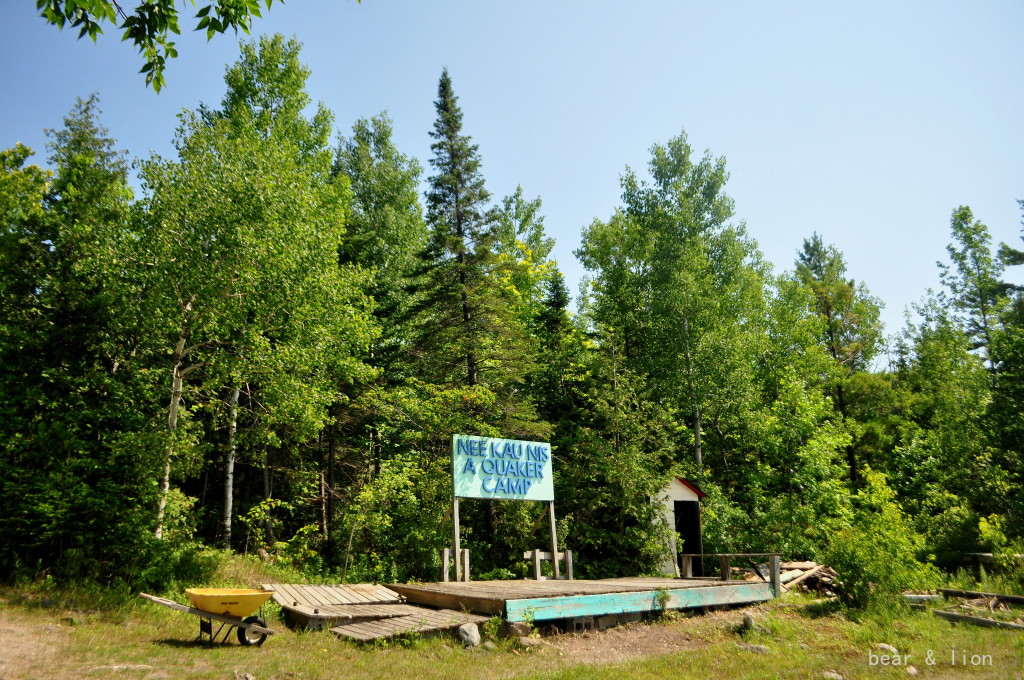 we arrived to a peaceful, beautiful place nestled in the trees overlooking a lake. most people had arrived the previous day and were settling into the routine. we arrived after lunch and were greeted by my dear blogging friend dilovely who tried on a new hat this year as co-director of family camp (which she wore stunningly, by the way). and, with wide open arms was my dearest, darling friend for a million years. it felt good to arrive.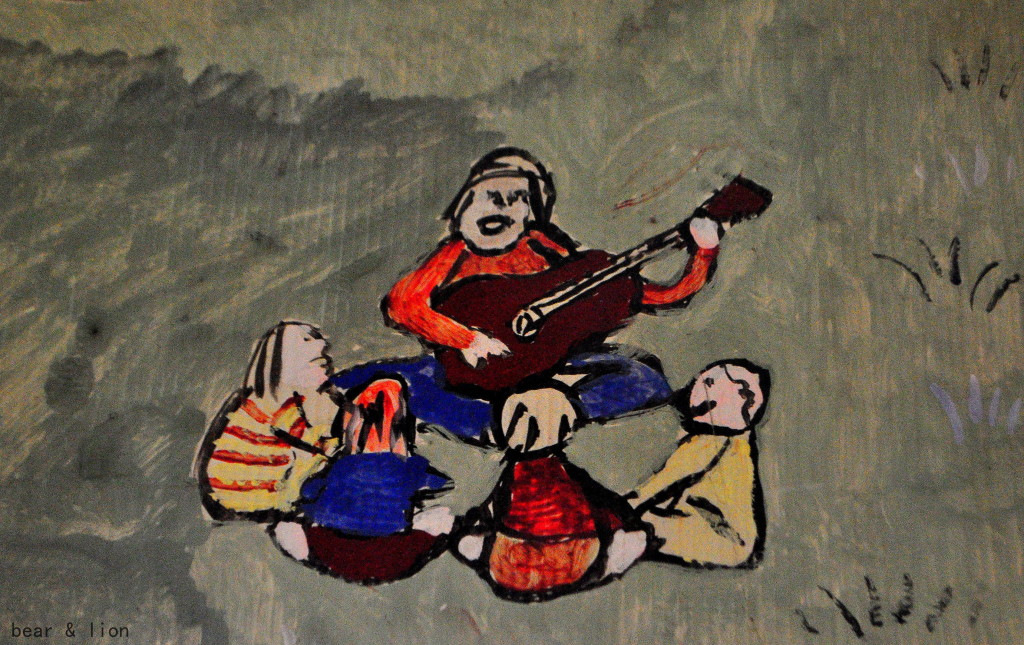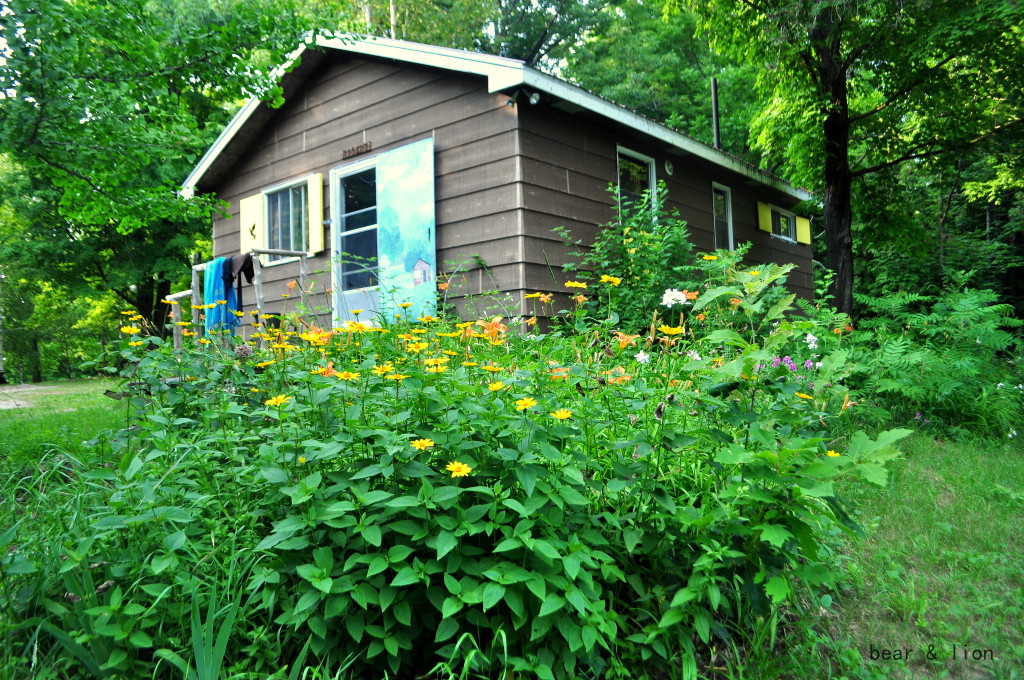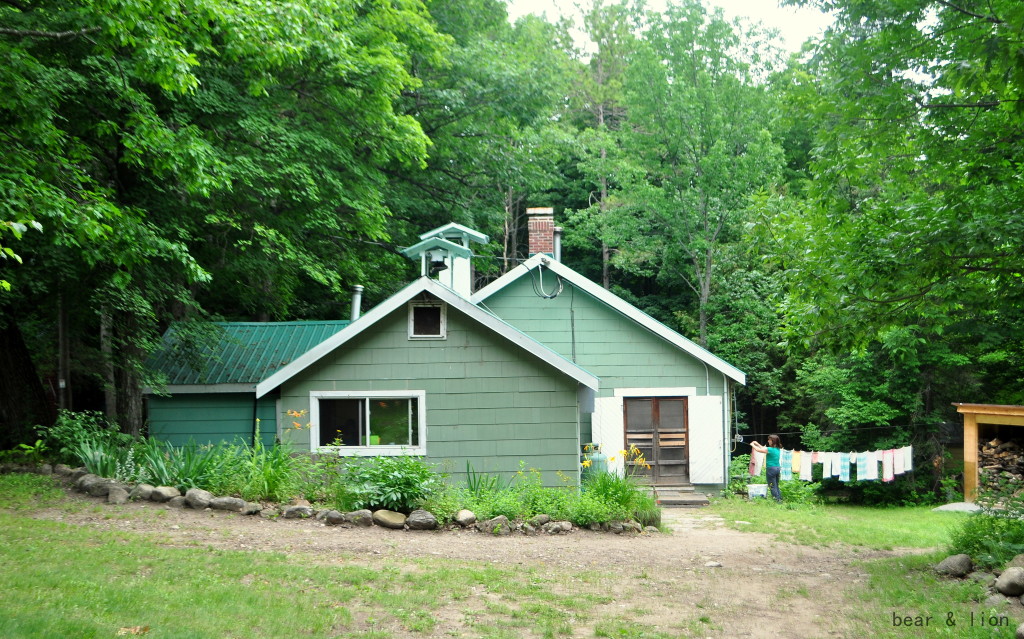 this cabin below, zavitz, was our home. it was clearly a space that had hosted many visitors in it's day. i could just imagine young campers giggling away whispering in the dark with their flashlights about the silly antics they had gotten into earlier that day, who had a crush on whom and what swimming trick they had mastered!  the cabin was huge, with four beds (two sets of bunk beds) and a double bed perfect for this mama to stretch out it!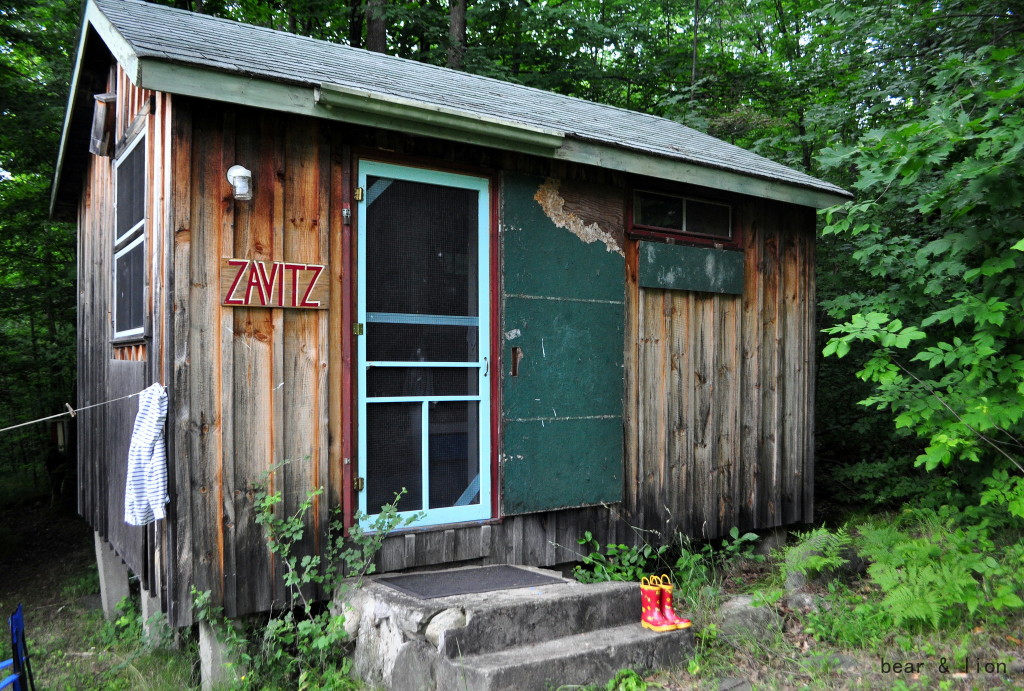 our home away from home was a sweet space with lots of room for us to spread out. it had electricity, which was handy and a tiny corner sink behind the door.
once we had arrived, unpacked the van some people headed down to the beach. lion was excited and eagerly changed into his bathing suit, while my bear became overwhelmed by his anxiety. new places, new people, new routines, new expectations are all so difficult for him.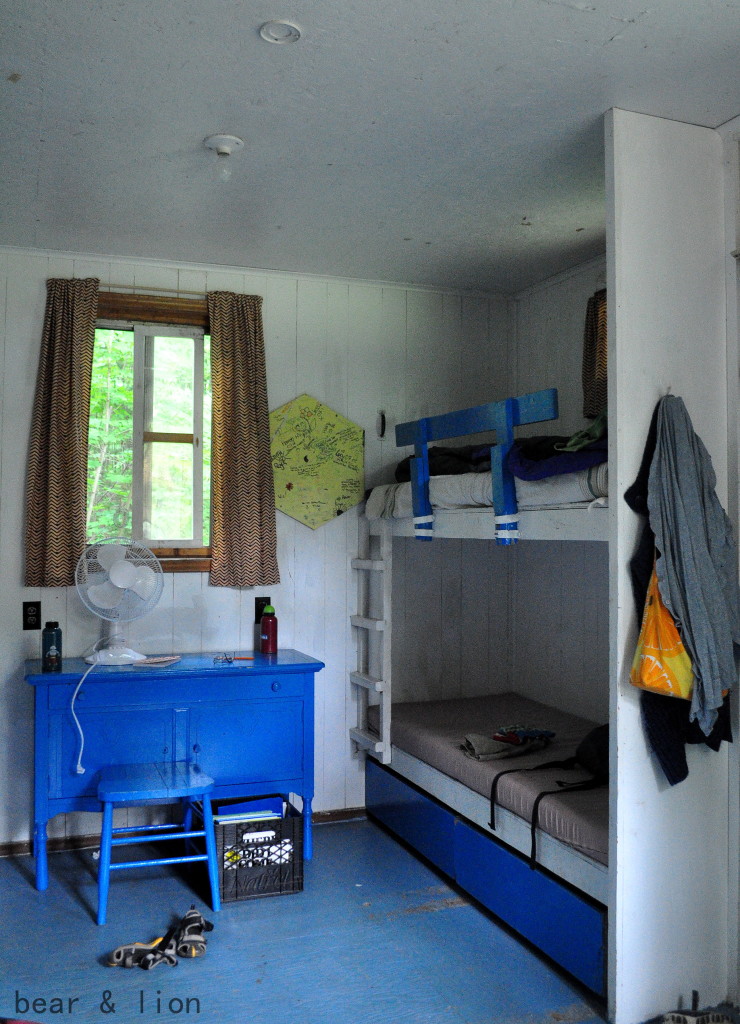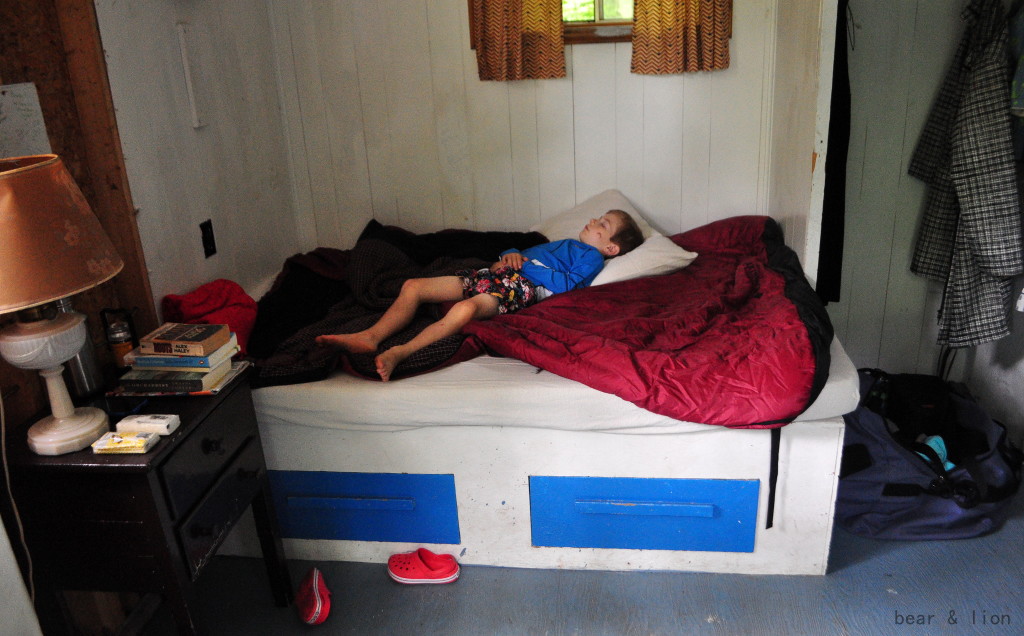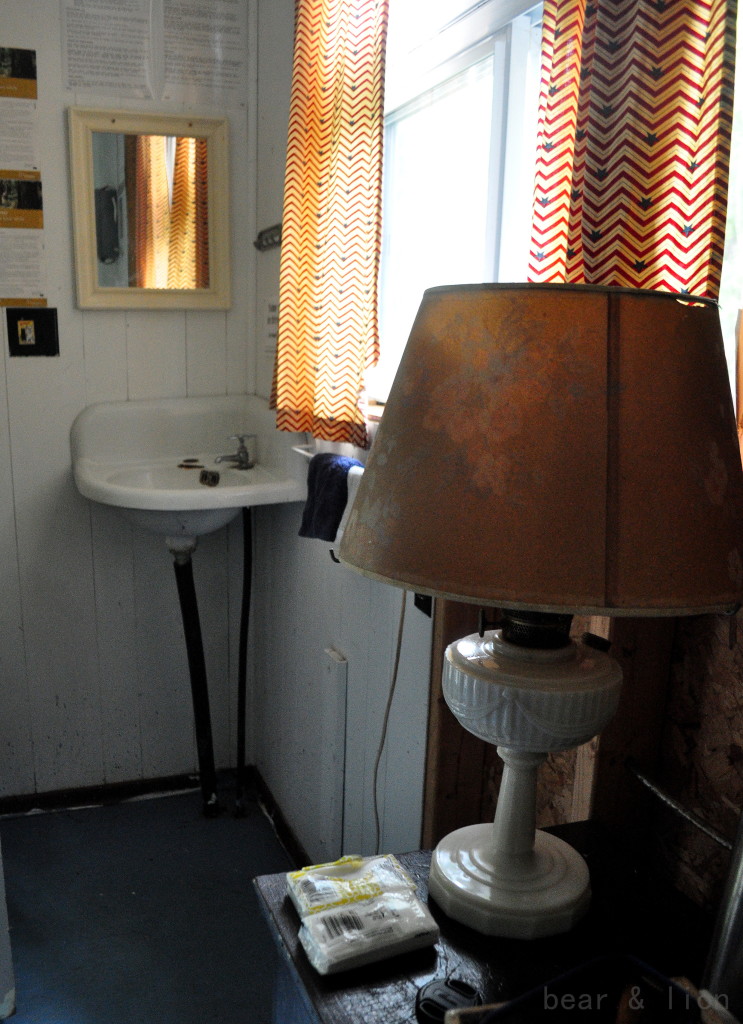 all of our days started with the loud banging of a GONG! yup, the kitchen staff went around to each cabin and hit a horrible gong to make sure everyone was up n' at 'em! all of the meals were communal events held in nelson hall. as you walk into this big room you could feel the history and friendship pulsing in it, there were posters and pieces of art lining the walls, a bookshelf tucked away on a corner with all sorts of books and lotsa tables with benches.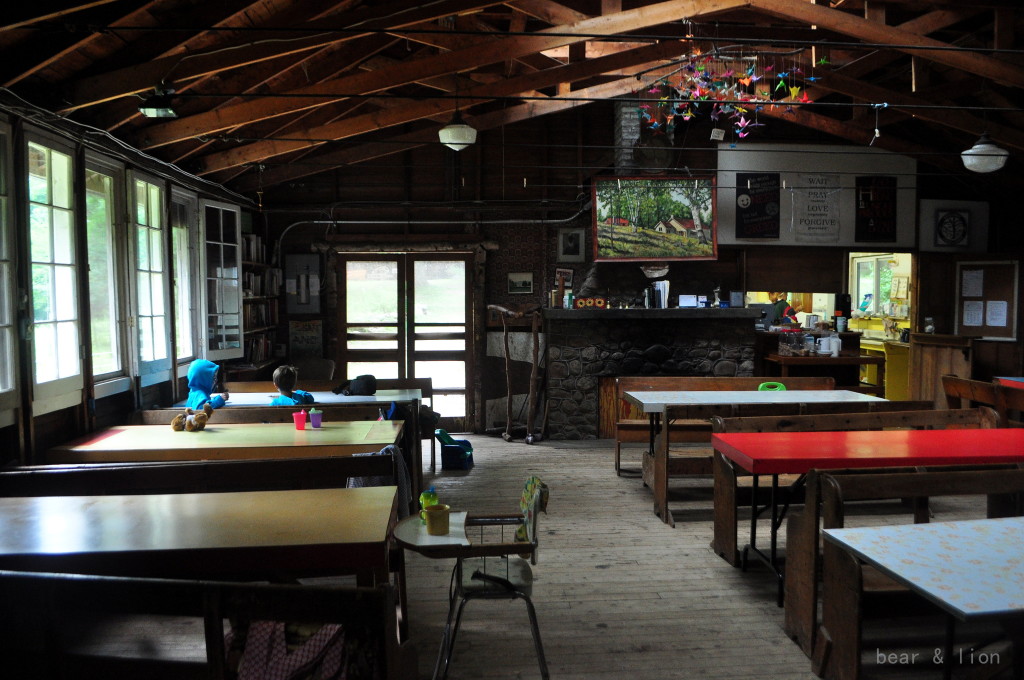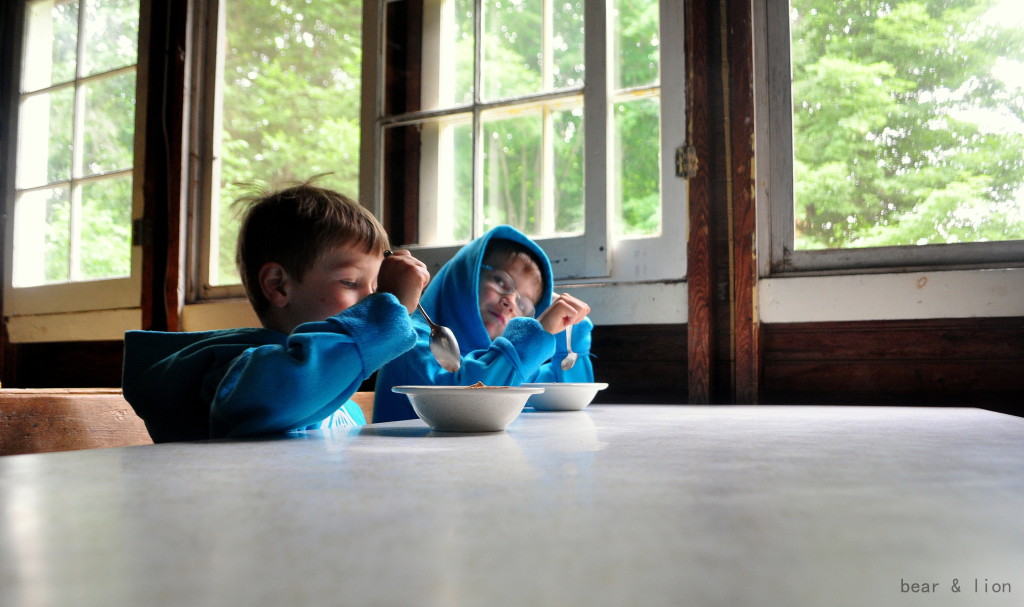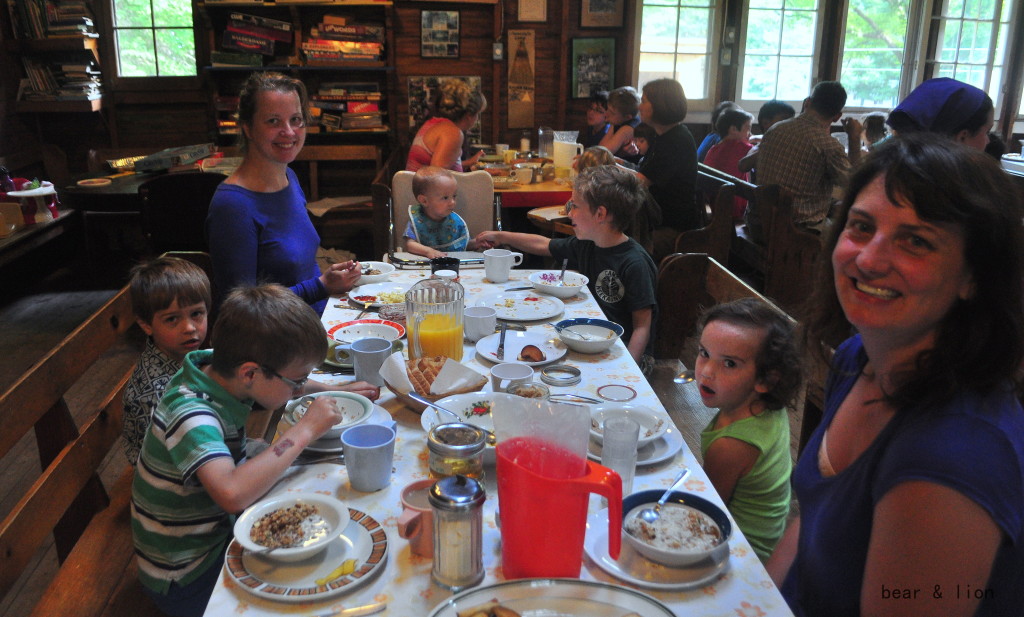 in the mornings after breakfast was meeting for worship (read more HERE). that's when we all came together as a community of friends and were together in silence. sometimes someone would share a thought or a feeling they were experiencing, but it was time of quiet, peaceful contemplation. usually it was done outside the meeting house under big shady trees, where we could listen and watch the splendour of the natural world surrounding us. sometimes if it was rainy or cold so we gathered inside the meeting house. i loved these times of quiet with so many people. people from all over canada and even europe; people of all kinds of backgrounds, ages, interests, passions and families. sometimes the most powerful communications with ourselves or others can happen in and through silence.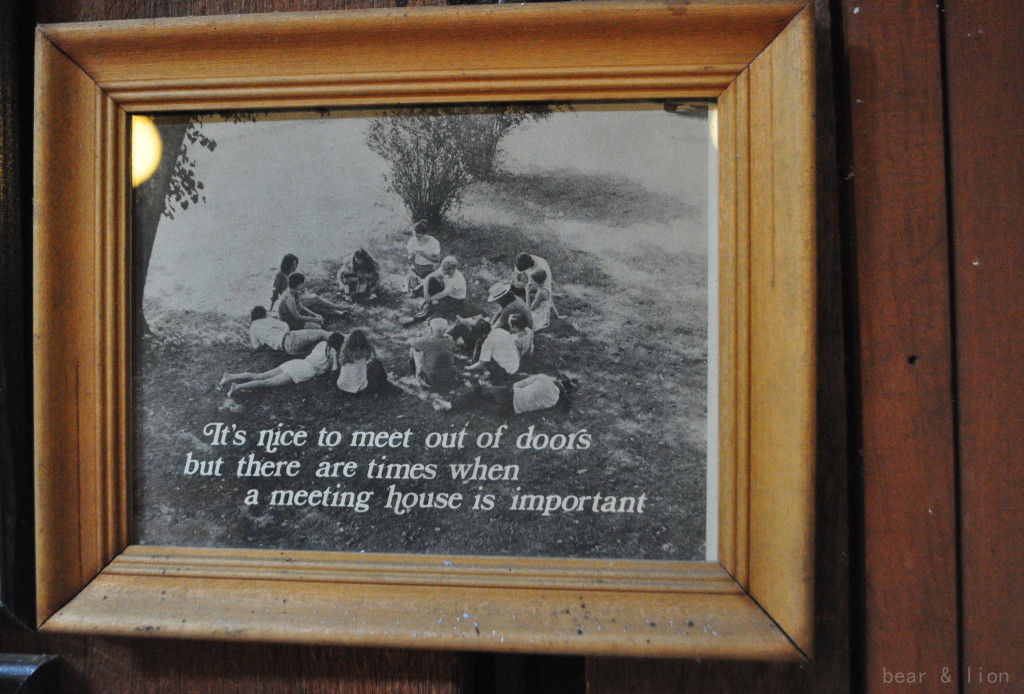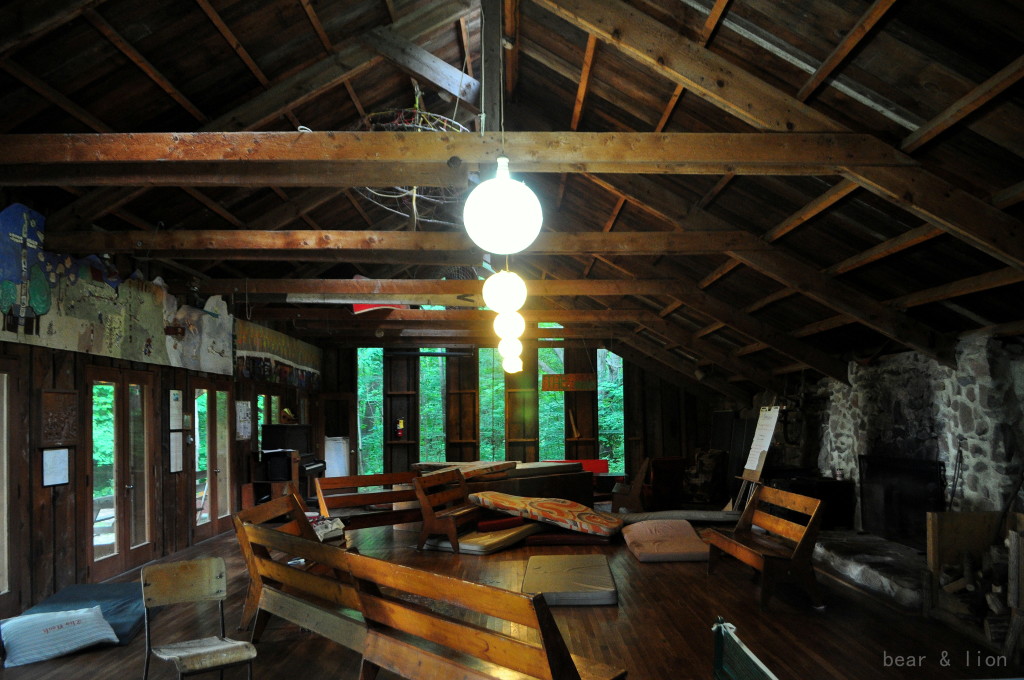 well, meeting for worship was about an hour, but there was no way all of the kids could sit still and quietly for that long, so the hope was to share meeting with them for 15 minutes and then they could take off to the playground and participate in the children's programming.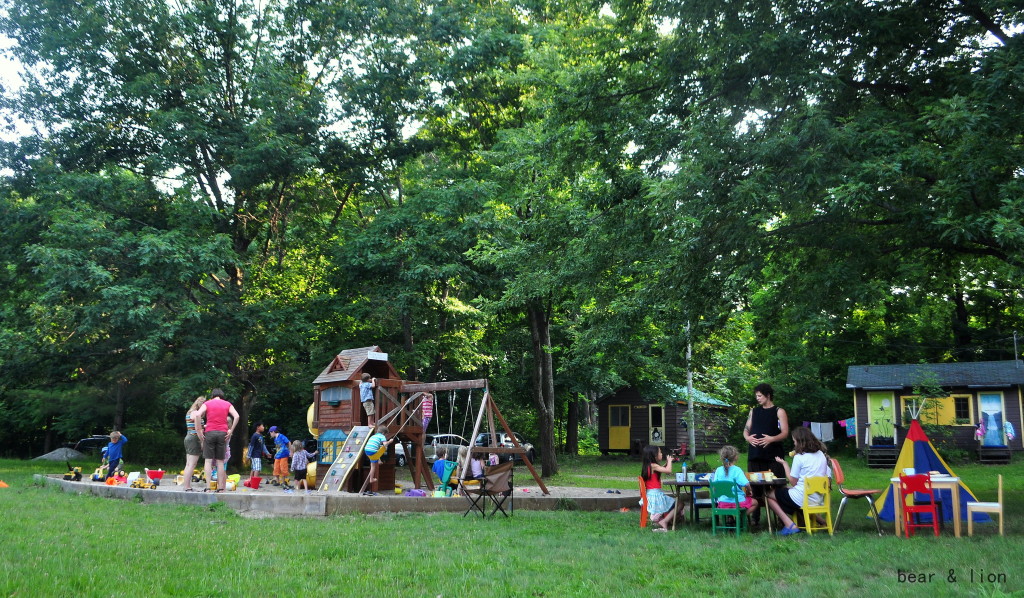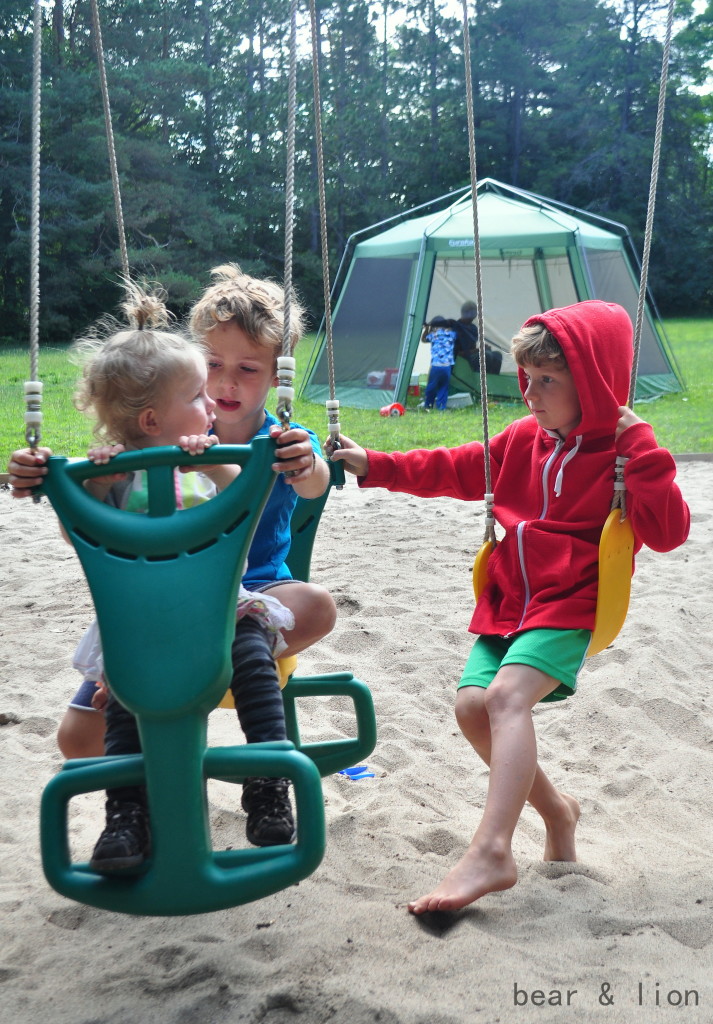 the volunteers who ran the kids programming were AMAZING! the crafts were super fun for all of the kids there and they ranged from wee tots to tweens! there were toys and activities for the kids to busy themselves and a very friendly vibe. even i got my craft on!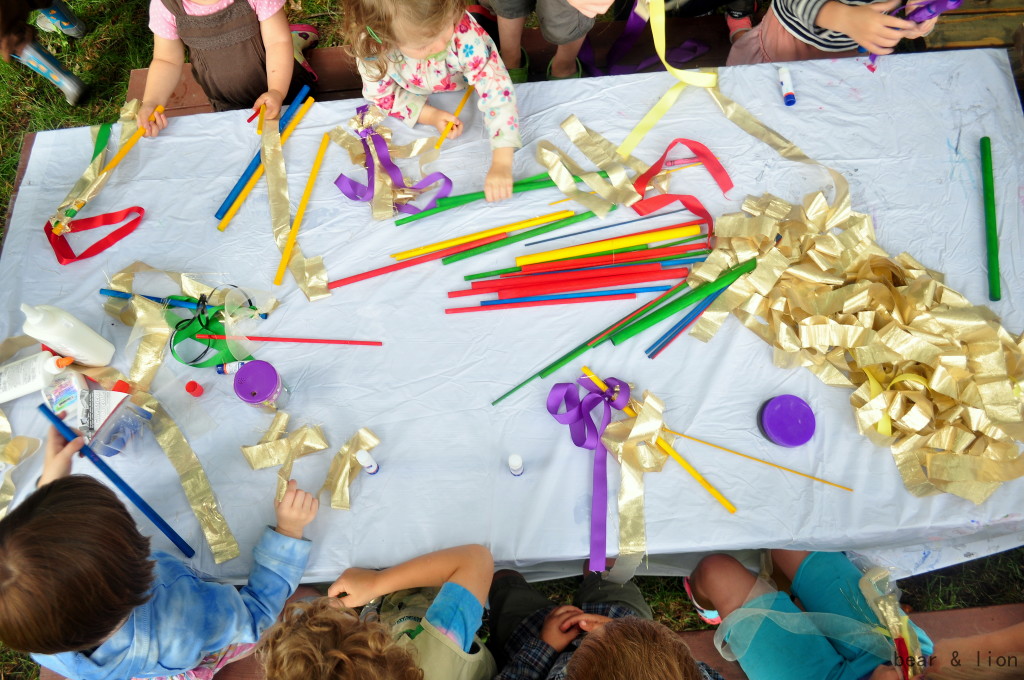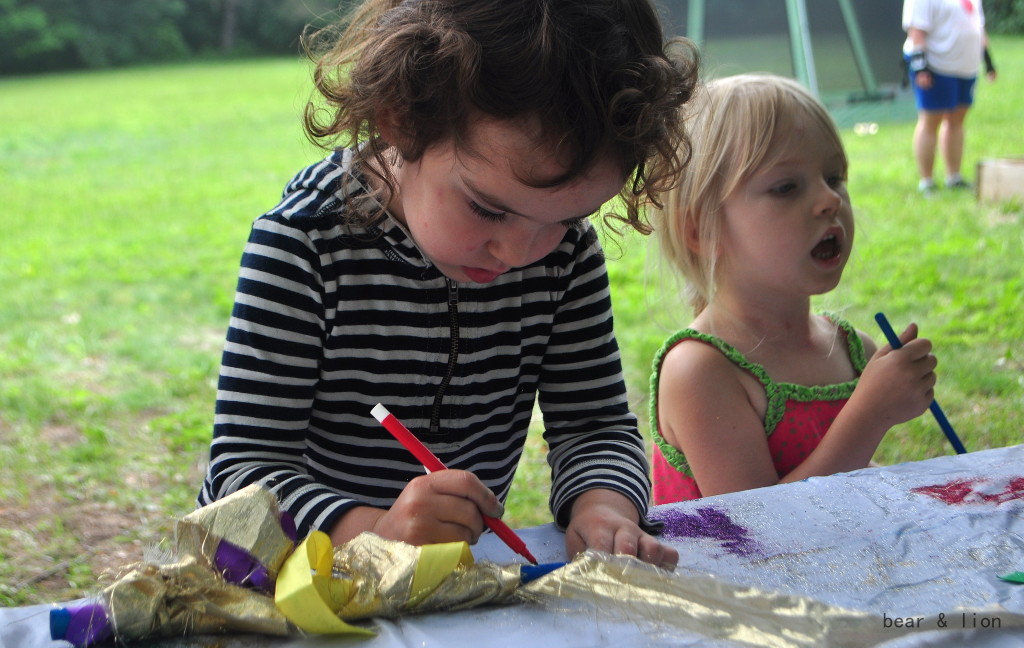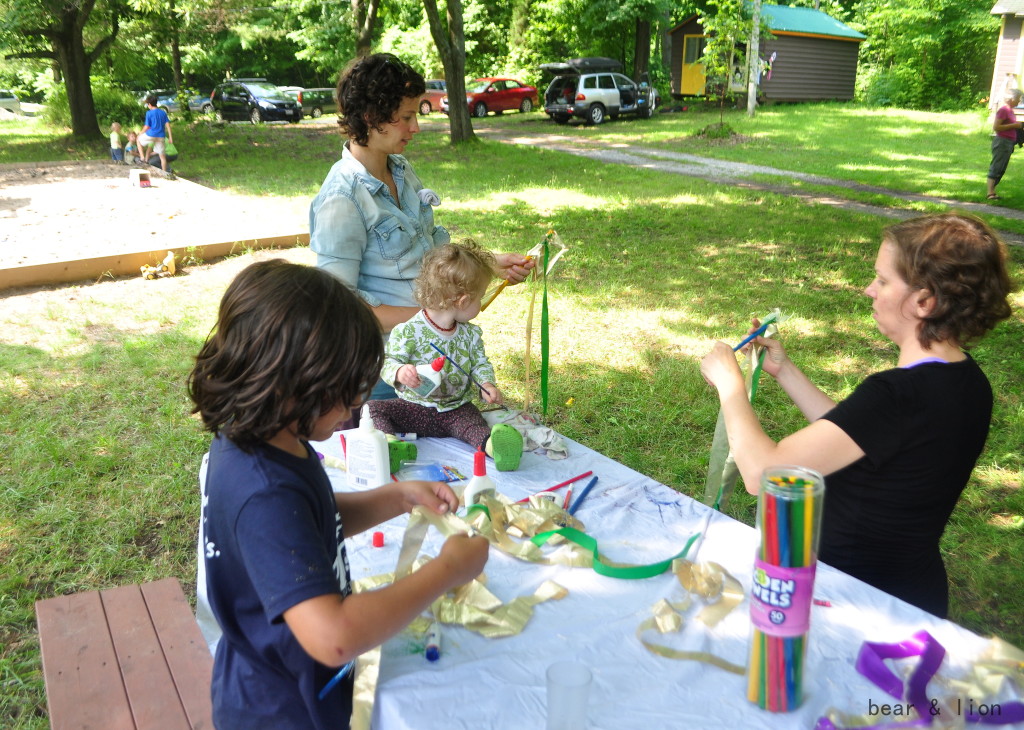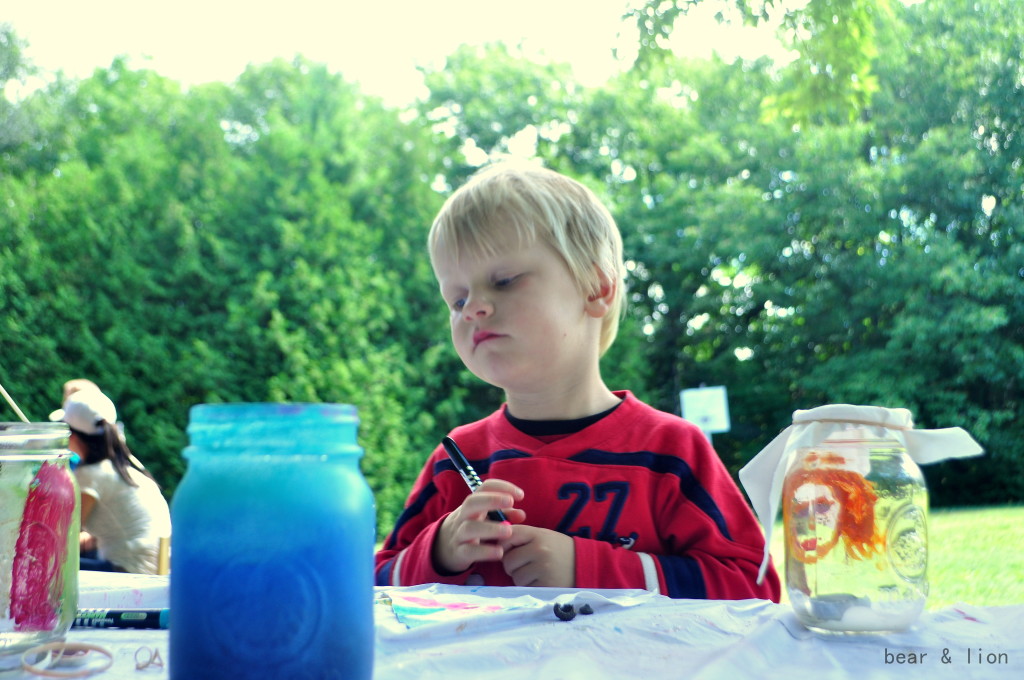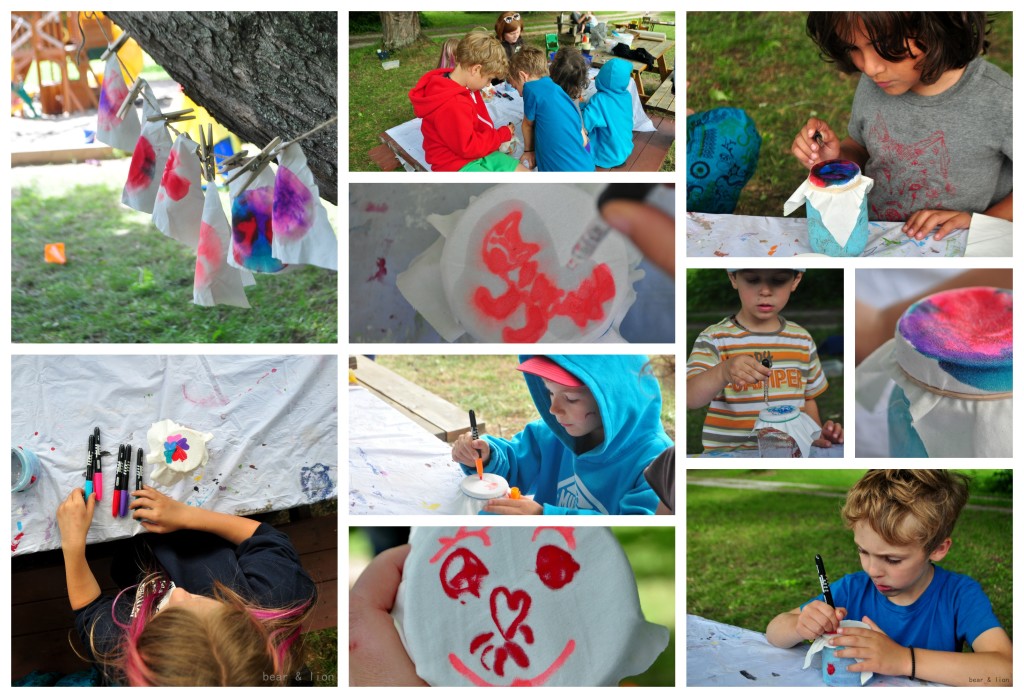 programming included story time and yummy snacks as well.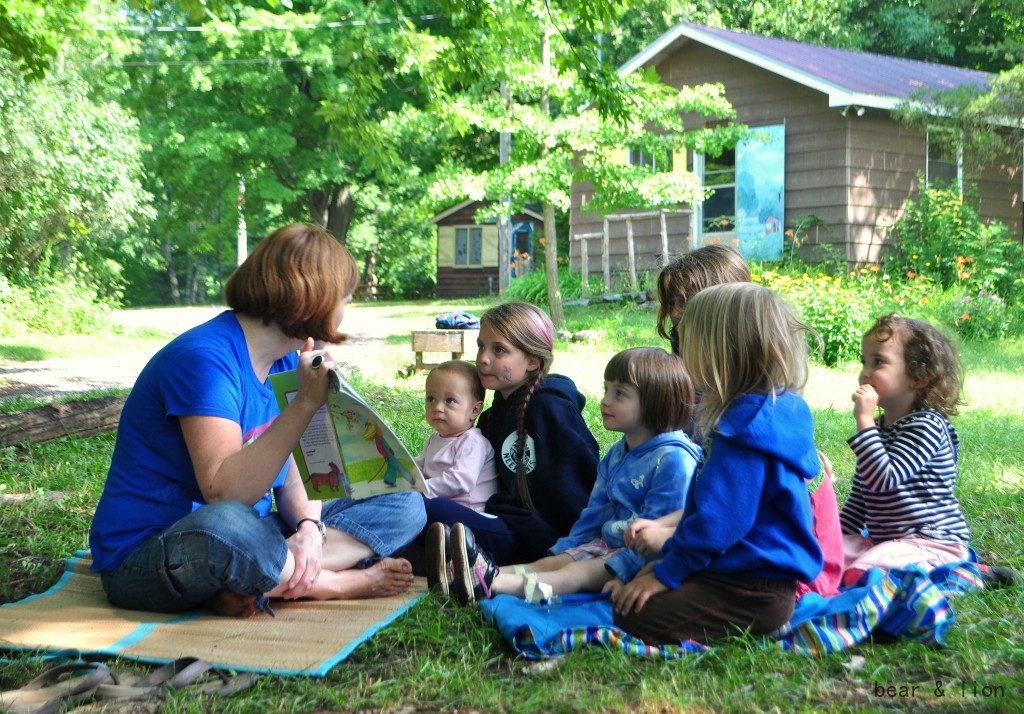 tether ball… as an adult this was terrifying to watch as the near misses were astonishing! there were also lots of bang-on hits to the head, back, legs and kids crashing into each other. but the comrodery and team work this game brought out in the kids was really fun to see. initially not everyone knew how to play, so the kids taught each other the rules and would help out the newer players. sometimes there were big size differences between teams (that's what happens when 6 year olds play with 10 year olds!) so the kids figured out ways to make things more fair and equitable… all without any adult intervention! oh, it was fantastic!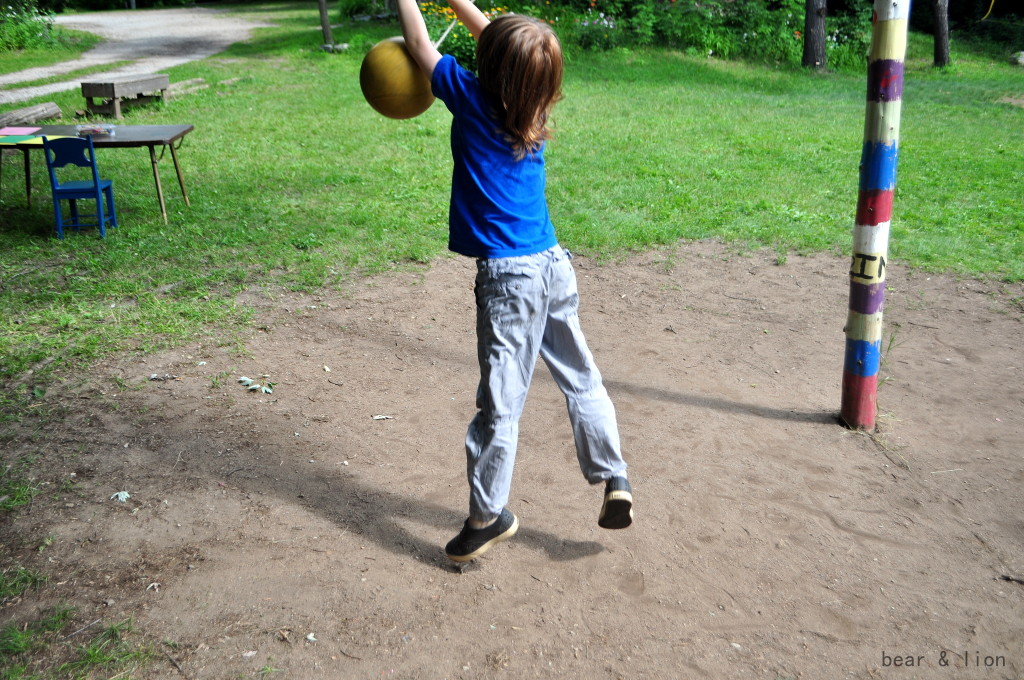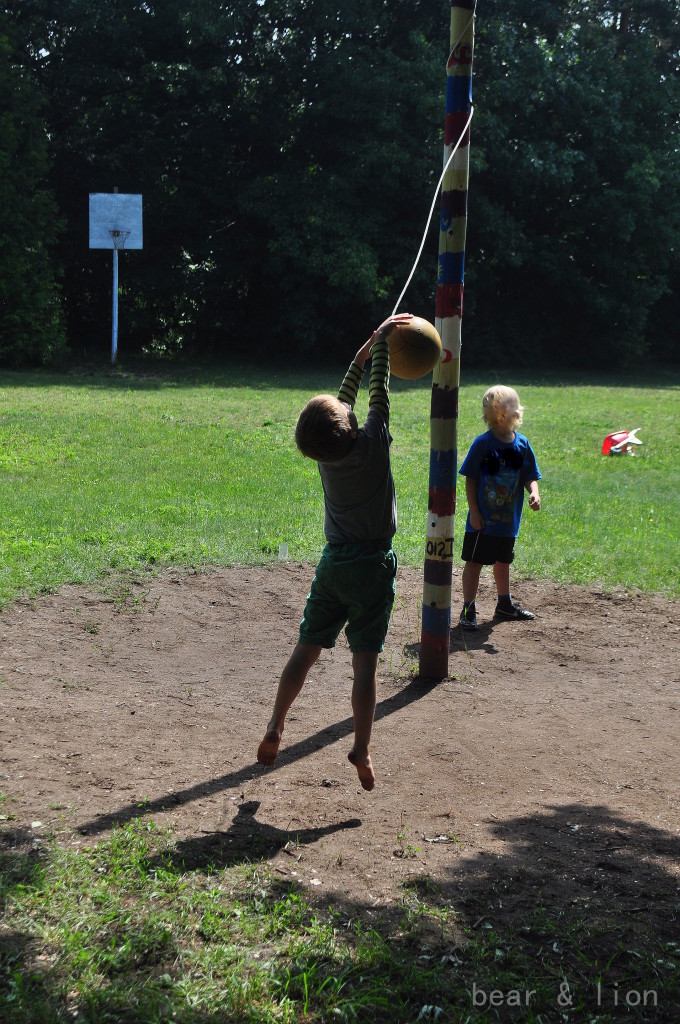 every afternoon there was swimming down by the beach. oh, it was wonderful! i don't really have any pictures from there, because i was having too much fun playing with all of the kids! the  beach was small, but the water was warm and shallow enough for kids of all swimming abilities to feel comfortable, play and swim. it was awesome! my bear and lion were super confident in the water, which is such a relief.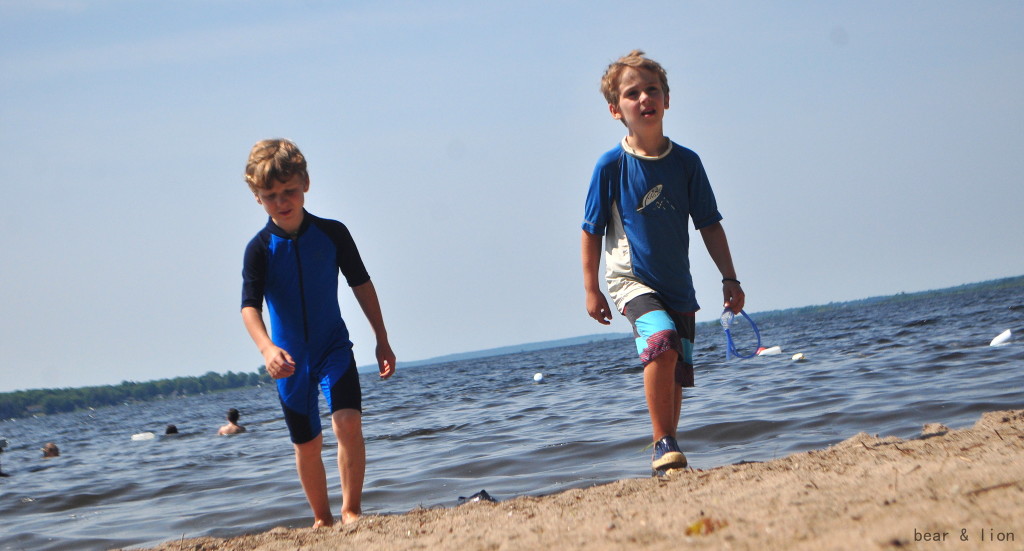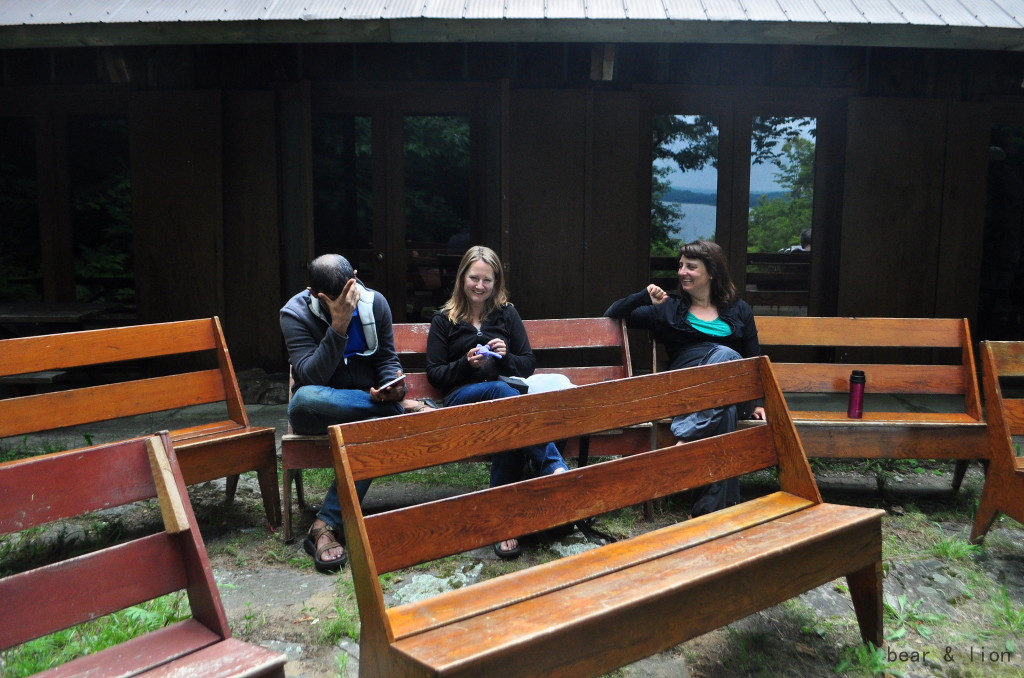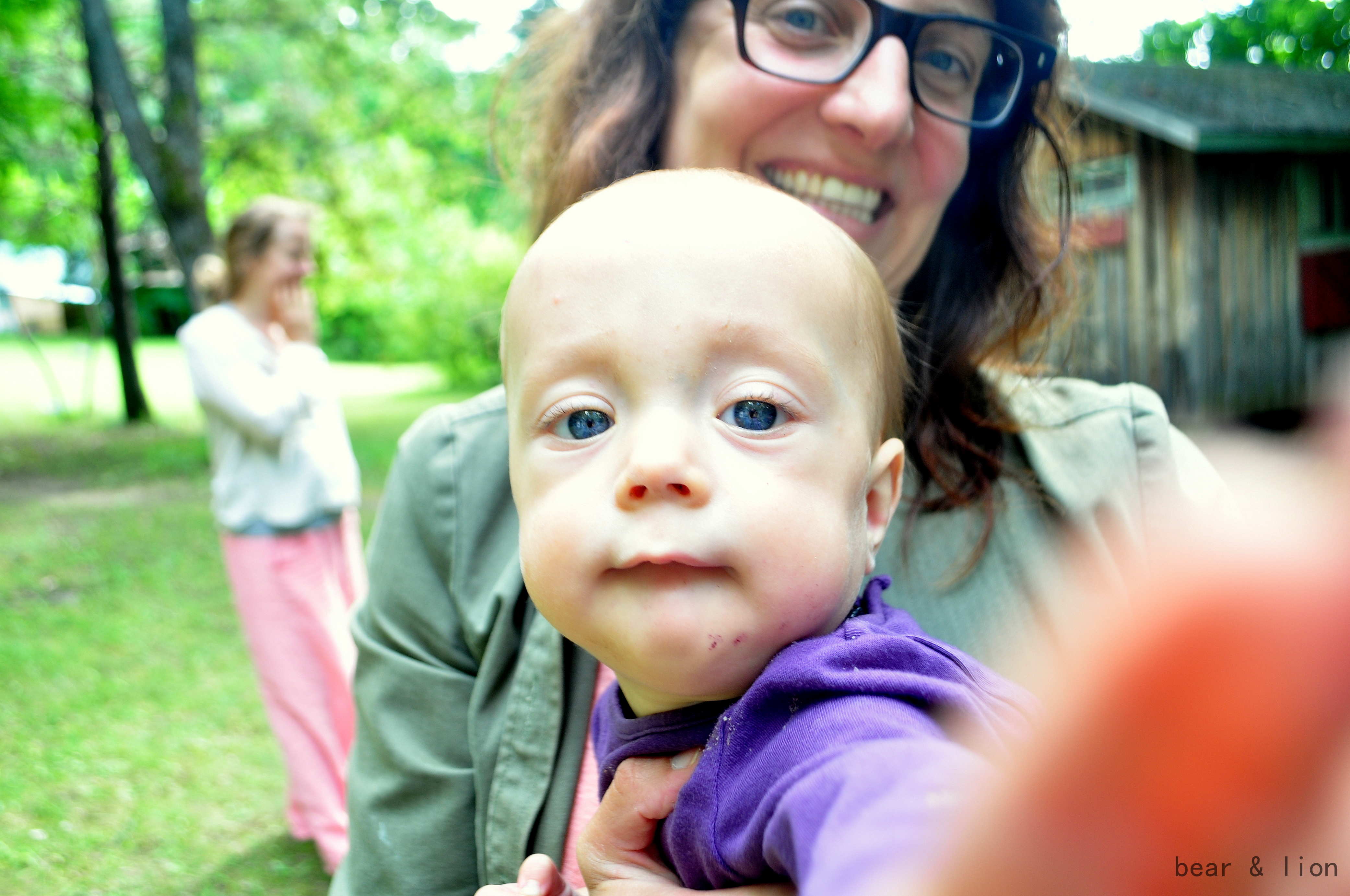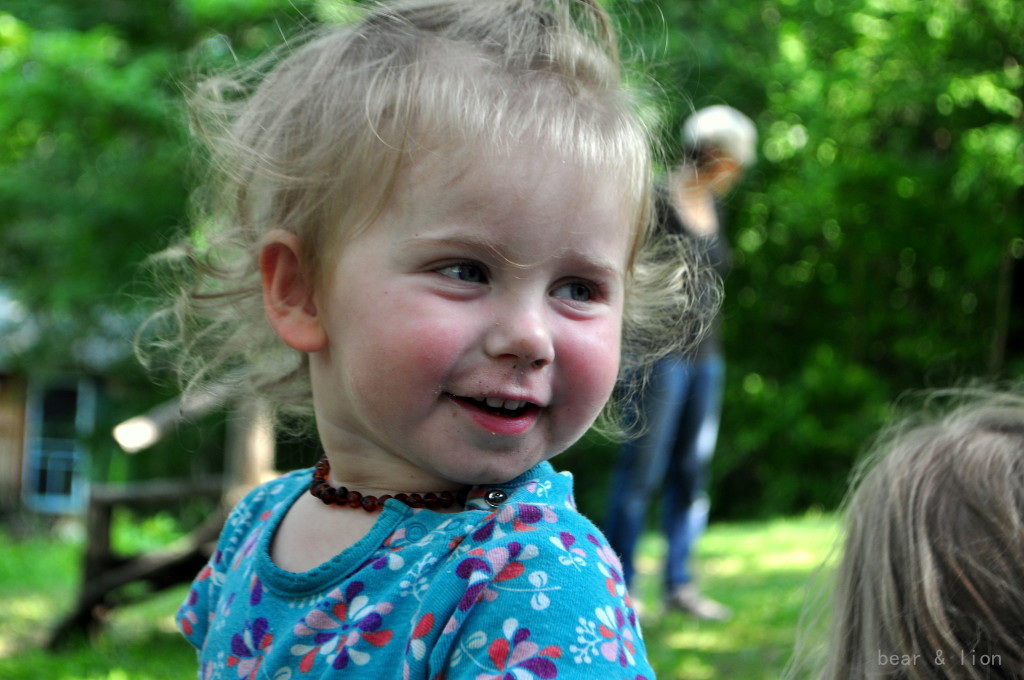 all campers are expected to help out at camp, so we're divided into teams that rotate through several chores. here some lovelies are washing the dinner dishes and below the kids from our team were helping out with the drying. chores are a way to contribute to the community living. nobody minded doing chores… well, except my bear. he sure did complain and put up a fuss, but when it time to work he was ready!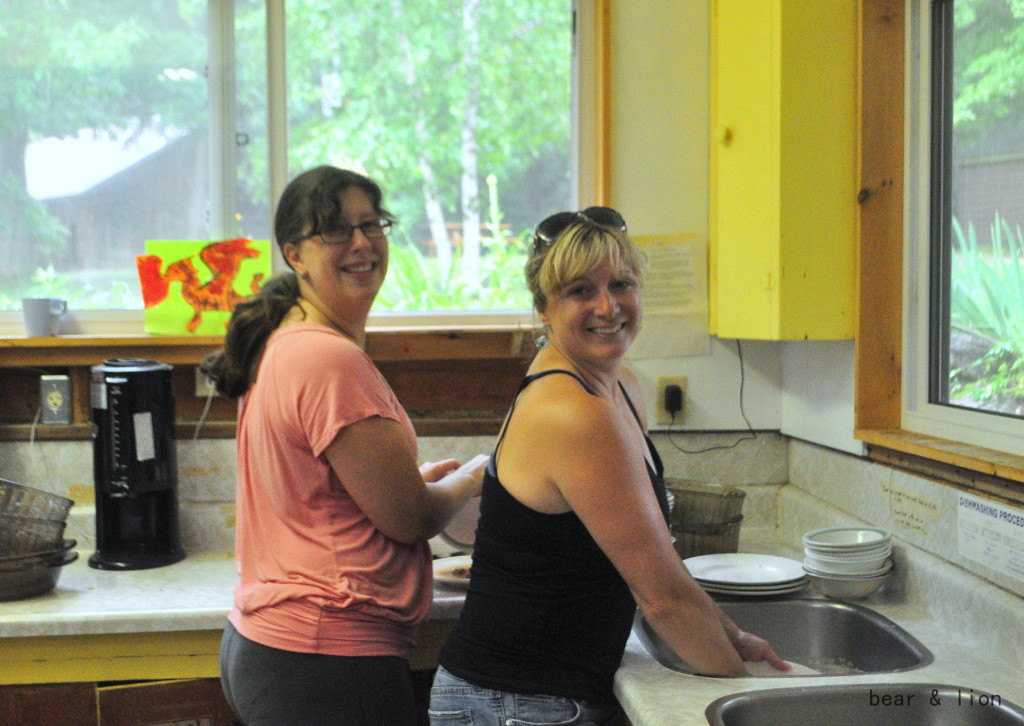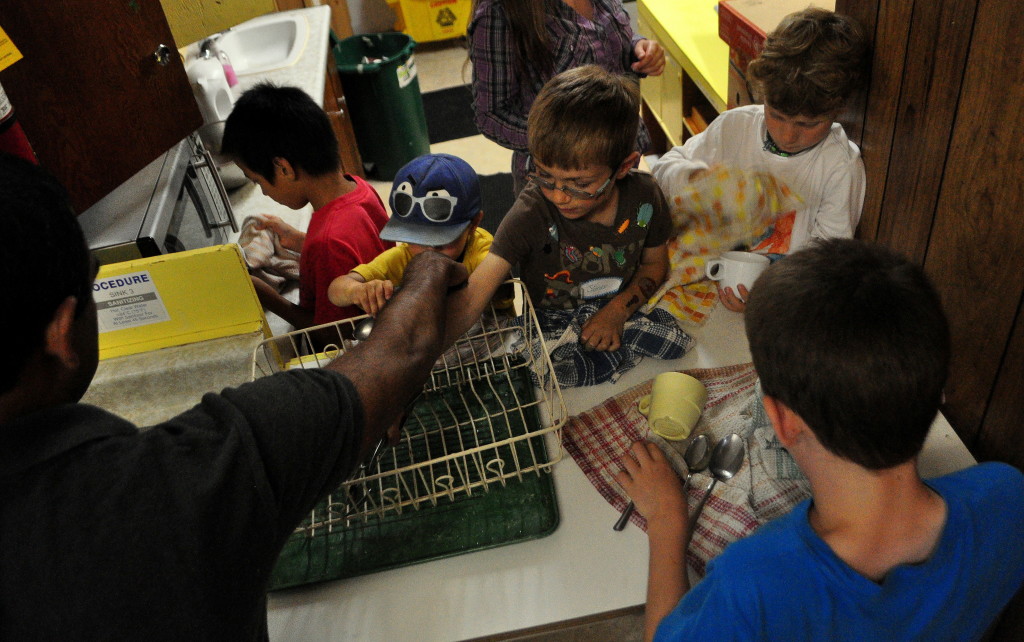 we had a cook-out one evening, where everyone ate outside and then we roasted marshmallows! it was so fun (and buggy), and someone even brought out their guitar for a sing-a-long. who doesn't love some yellow submarine and wheels on the bus with the mallows! then the skies started to darken and word got around that a big storm was heading our way, so we ended the night early and headed back to our cabins.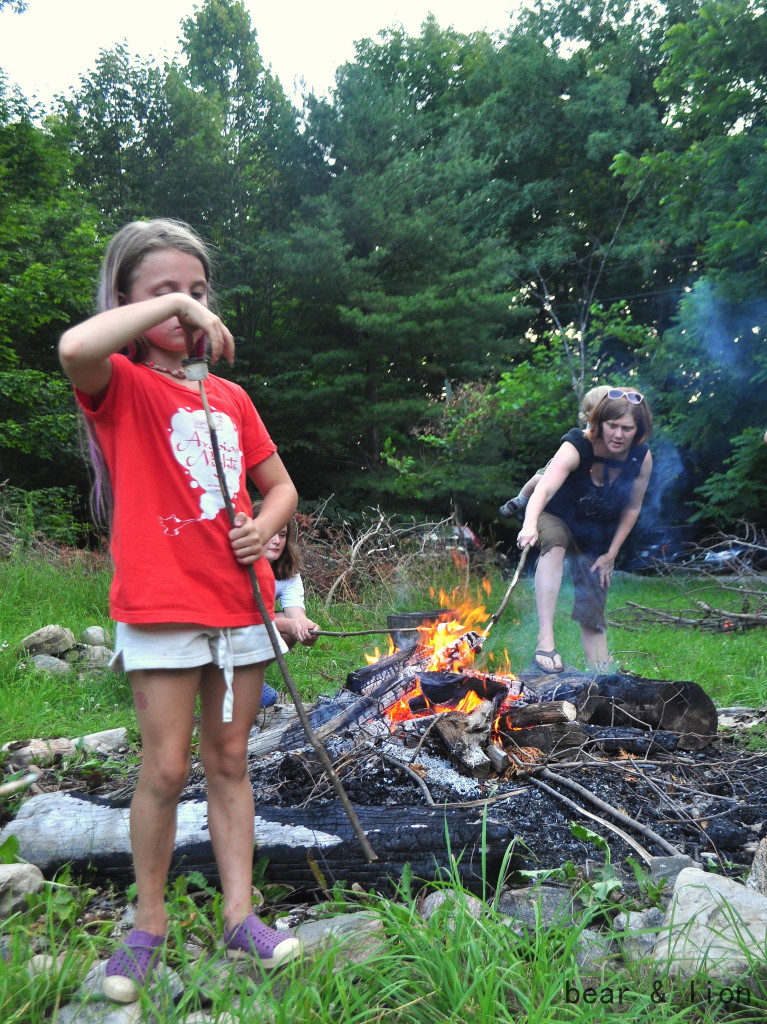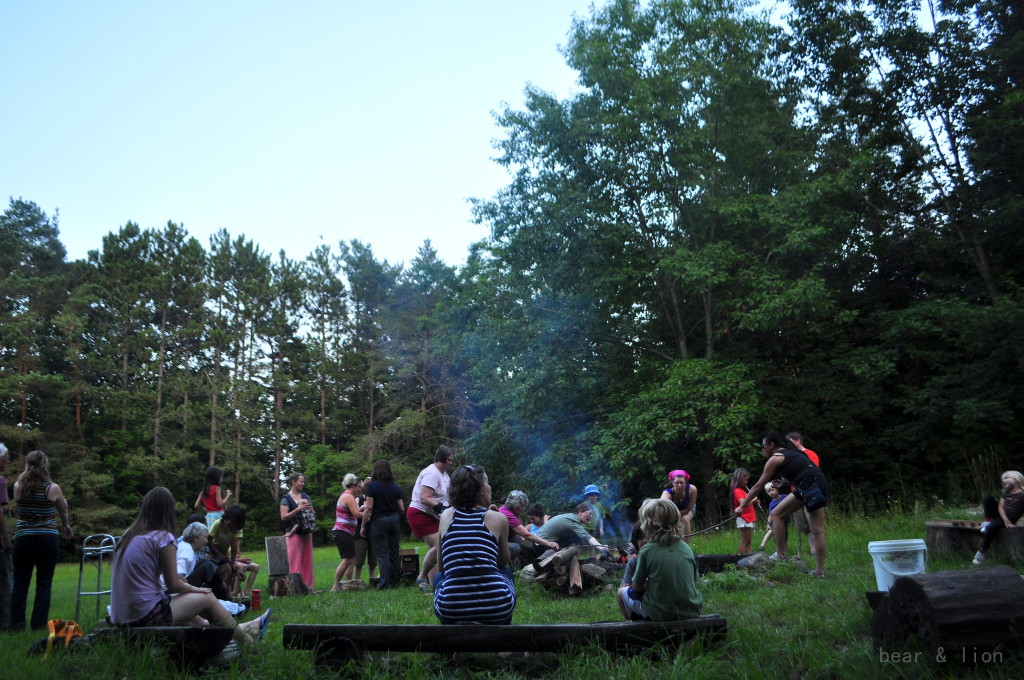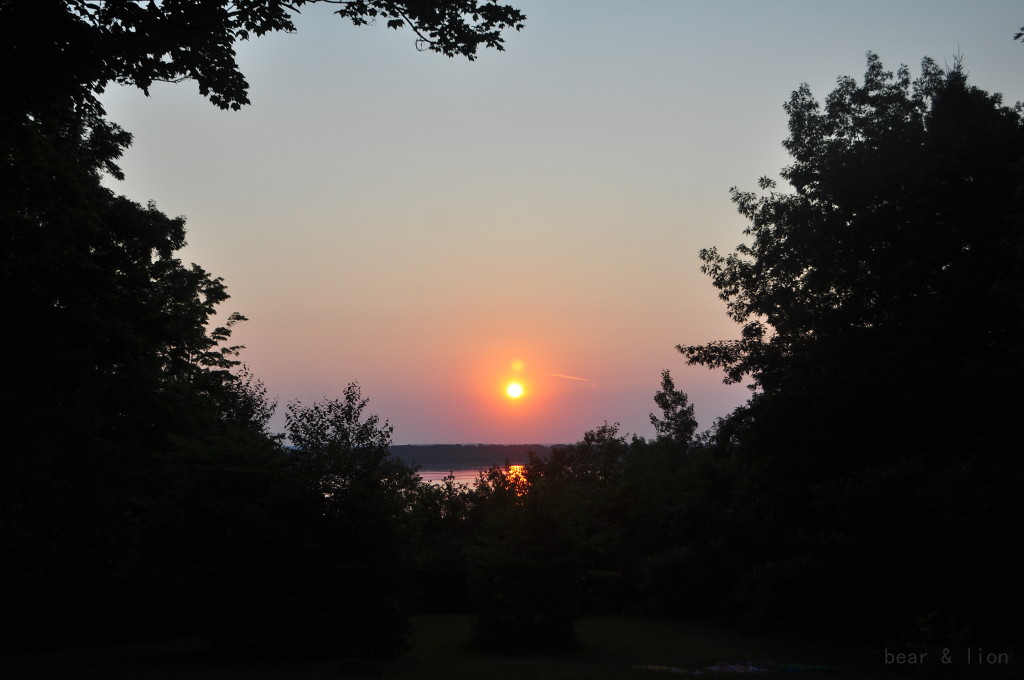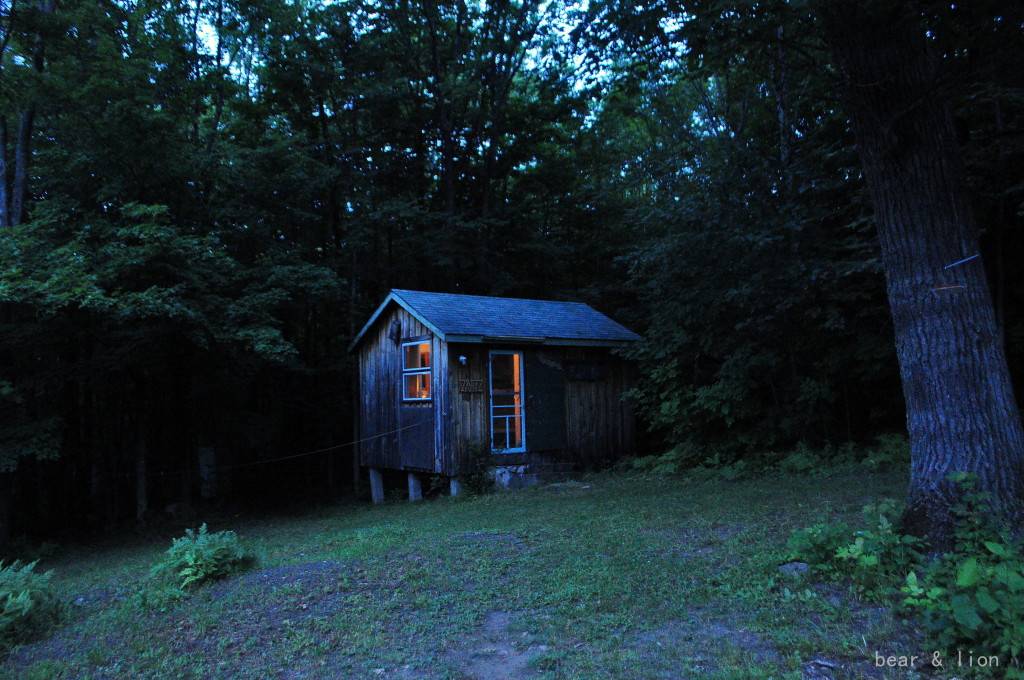 we had some anxious times, some homesick moments, but they were perfectly rounded-out with the new friendships and the connections we re-established with friends. we laughed and cried, we ate yummy food until our bellies were jolly thanks to the amazing kitchen staff, learned bits and pieces about about the passive traditions and beliefs the quakers hold.
thank you so much having us camp nee kau nis.