this is part two of our family camping trip from july (read part one HERE)! yes, i am late in sharing, but i have taken conscious time away from this space to vacation and enjoy summer with my family. Planning a camping trip isn't the easiest thing to do, but of course, it isn't impossible. there are so many small campsites out there, that i knew that i would be able to find the perfect place for my family. i just have to take a day or two looking for it. so like i said, planning a camping trip isn't impossible (it's just a bit hard). butjust like with anything, this does take time and making sure that everyone is happy becomes a priority. from packing the right snacks and having a playlist that everyone is happy with, to checking out an indepth guide on dry camping (if this is something the family is considering) and planning the journey, there is quite a bit to think about. but once things start coming together, there is less to think about.
after surviving the bumps mac gregor point threw our way, we headed up to the bruce peninsula all the way to tobermory. there we were camping at a national camp ground called cyprus lake. we were excited, as we had heard wonderful things about this destination.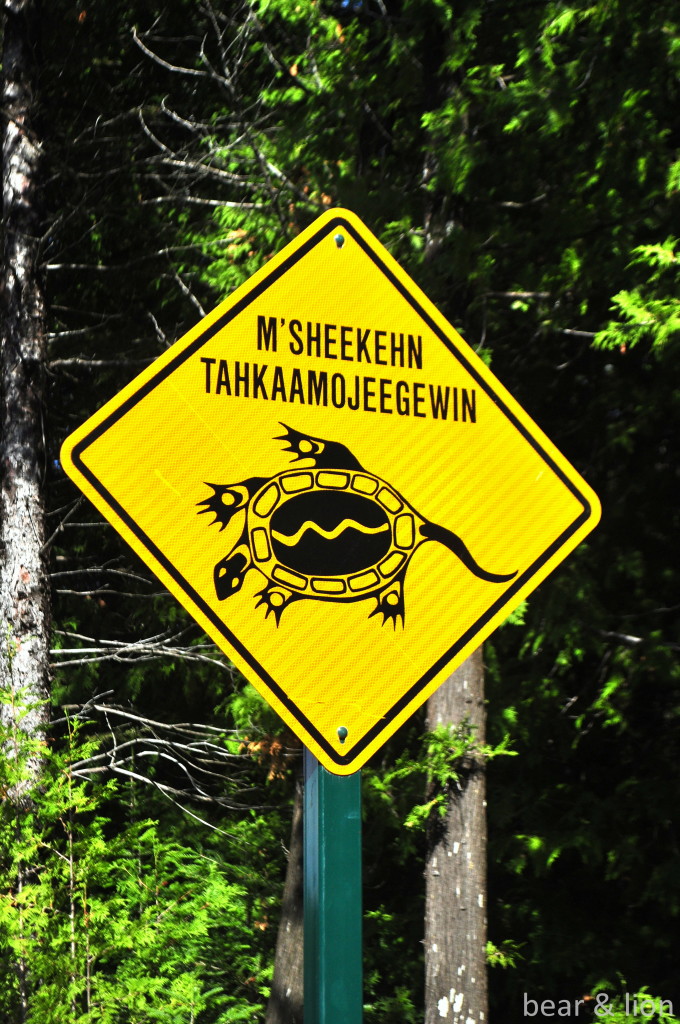 remember how we had had issues with rain a few days earlier at our previous site at mac gregor point? well we feared encountering the same problems. a friend had recommended that we use a solid heavy duty tent stake to keep the tent down, so we knew it wasn't going anywhere. but we were scared it may leak again, so to combat fears, dear hubby climbed a few trees to attach the world largest tarp and try to protect the tent from flooding. We were originally going to buy an RV and some insurance from Good Sam but the hubby wanted to go in a tent… I think he regretted his decision after the rain!!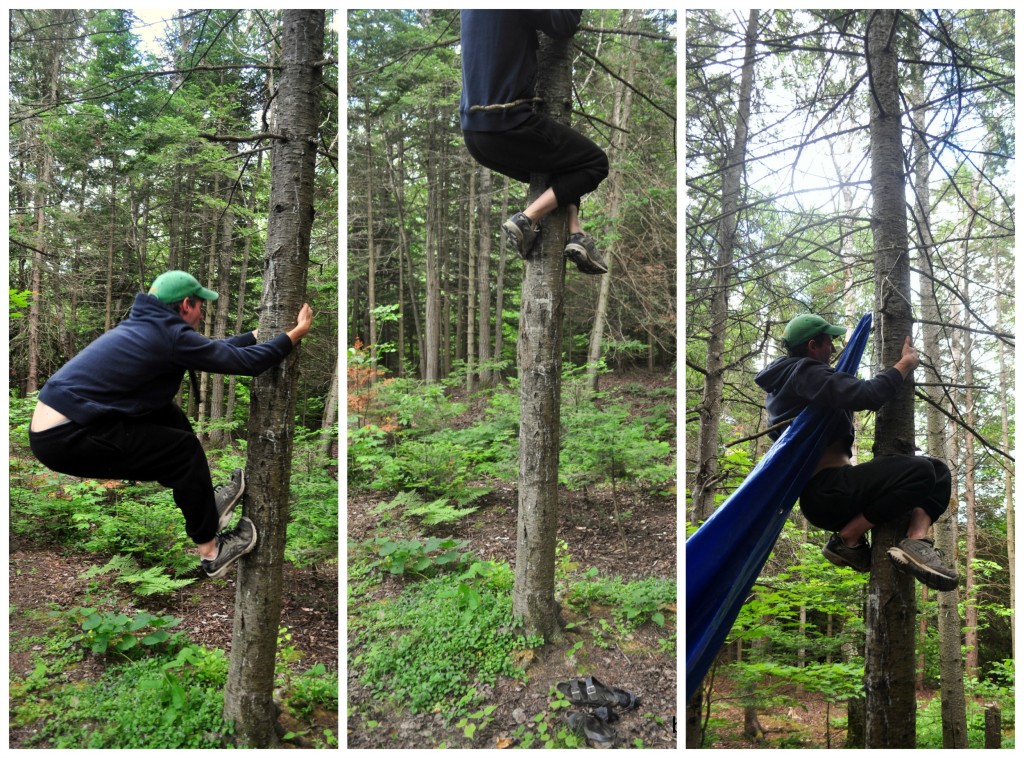 our site surrounded by stunning tall trees. it was a large site perfect for the kids to ride their bikes around, it had a private forests all around where the kids busied themselves with all kinds of games. one thing this camp ground was strict about was keeping your site clean of foods and things that might attract wild animals. there were black bears around, and other animals like raccoons can cause real havoc to campers.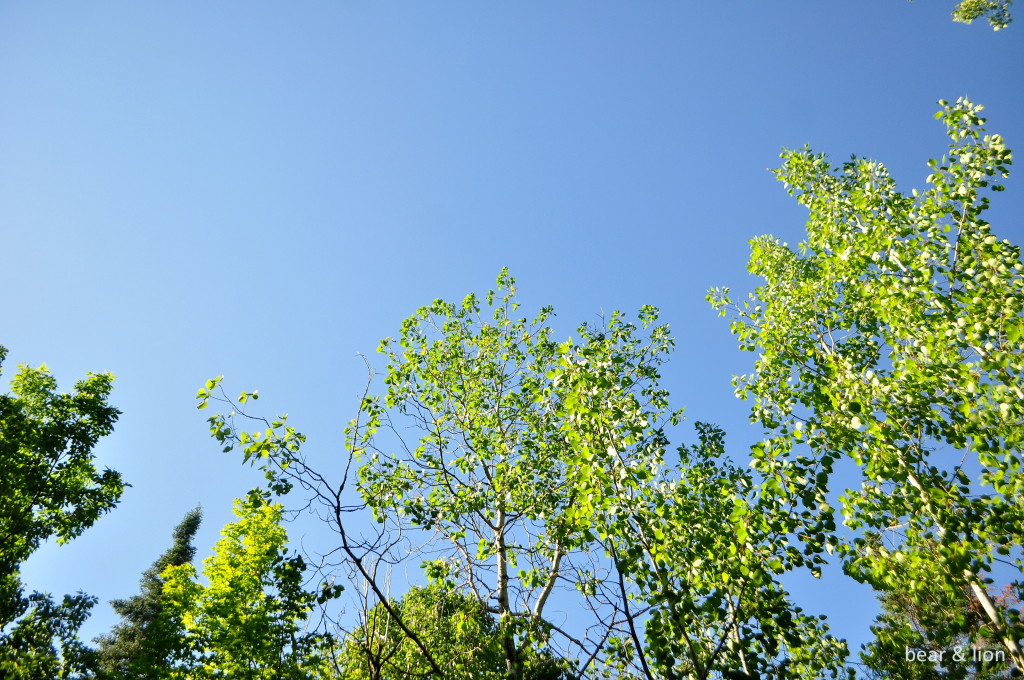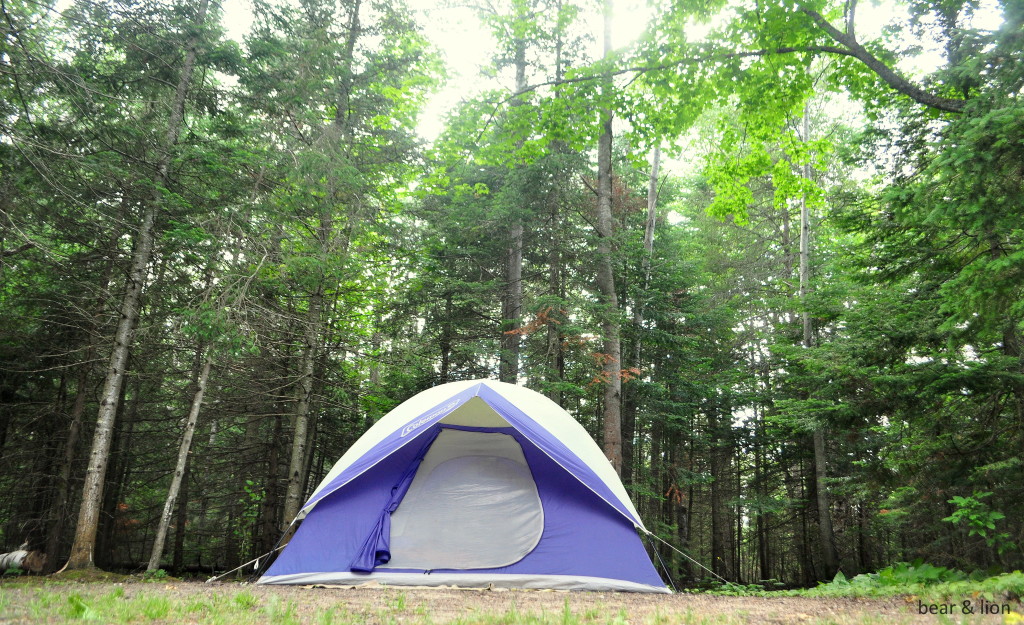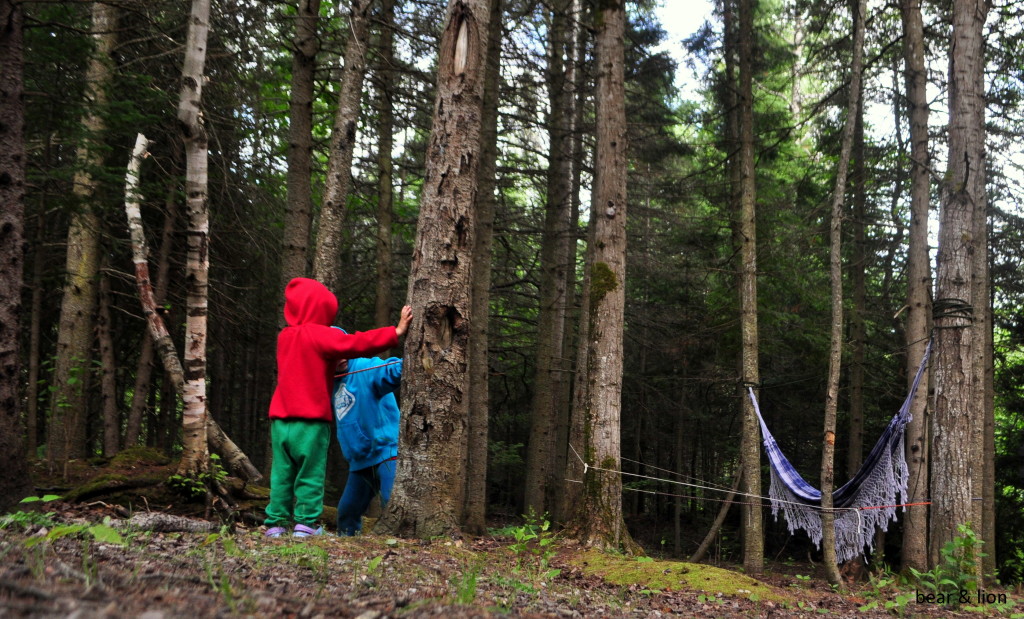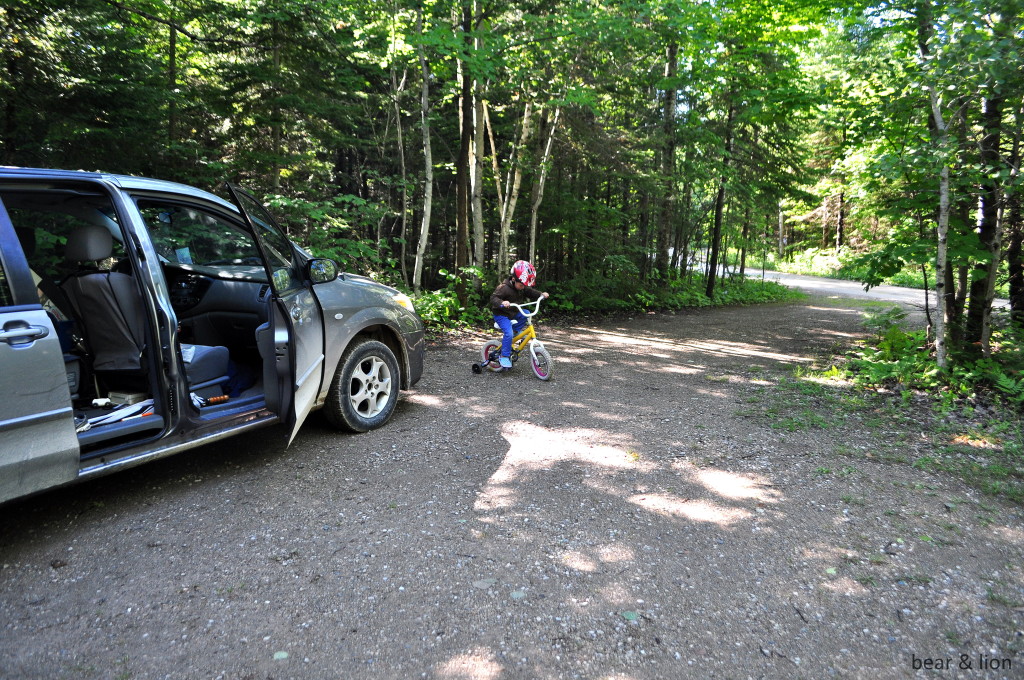 we had fires each night, mostly for cooking things like baked potatoes and jiffy pop! but, having stories by the fire is never a bad thing either! our kids love camping, but sometimes bear struggles with finding space to be alone. he needs it to recharge his batteries.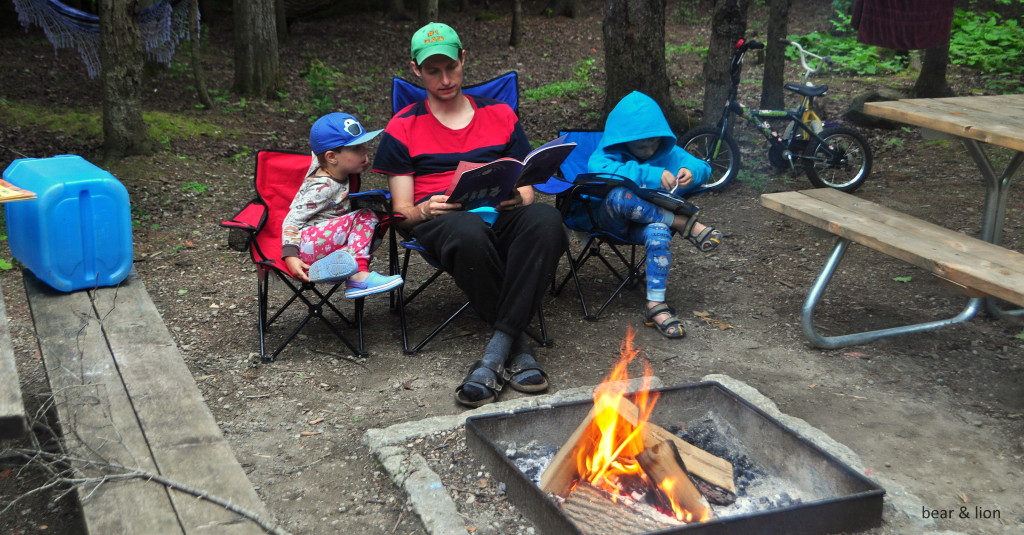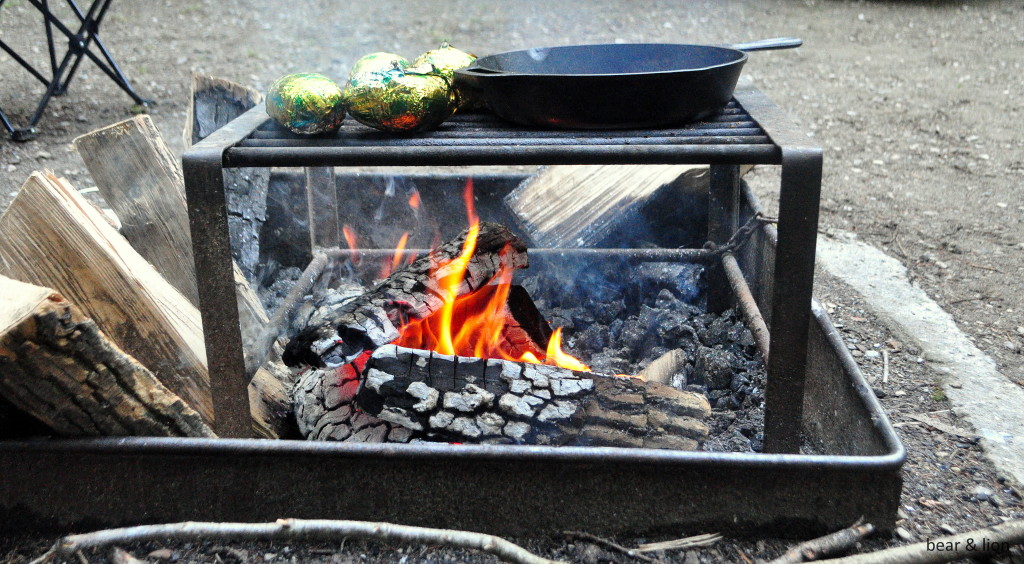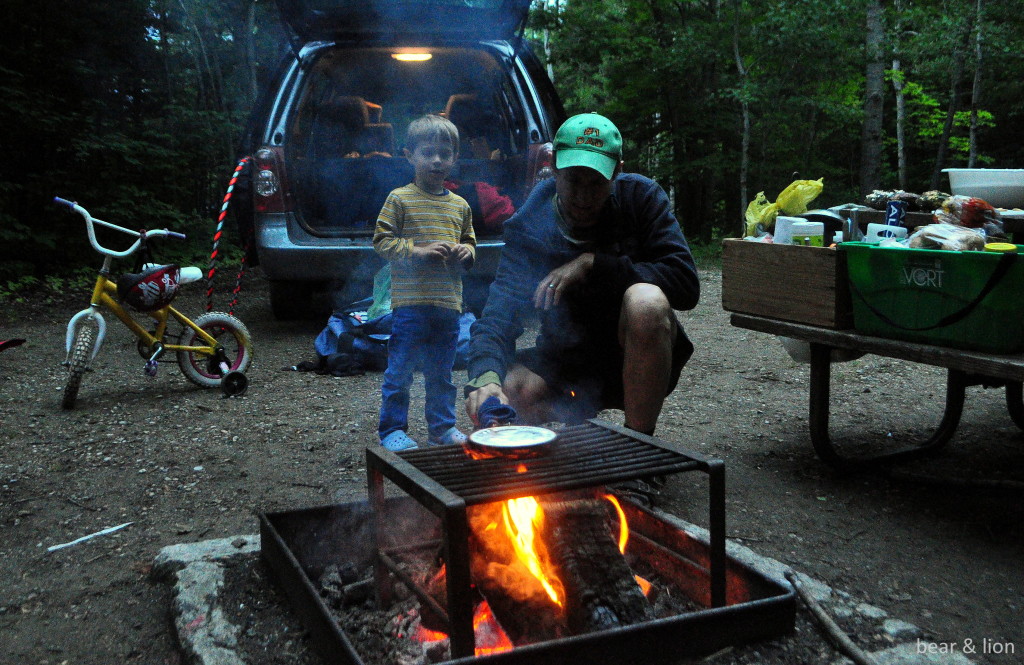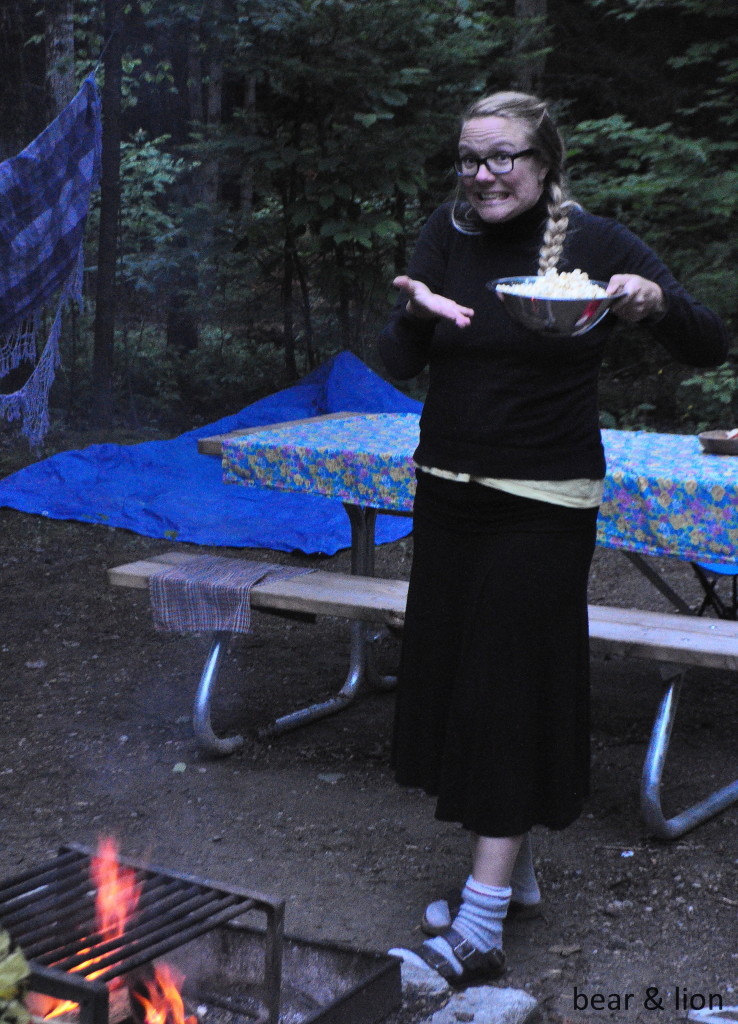 we hiked along a beautiful trail from our campsite to the famous grotto. the view was spectacular! it looked like we were on the mediterranean sea in greece somewhere!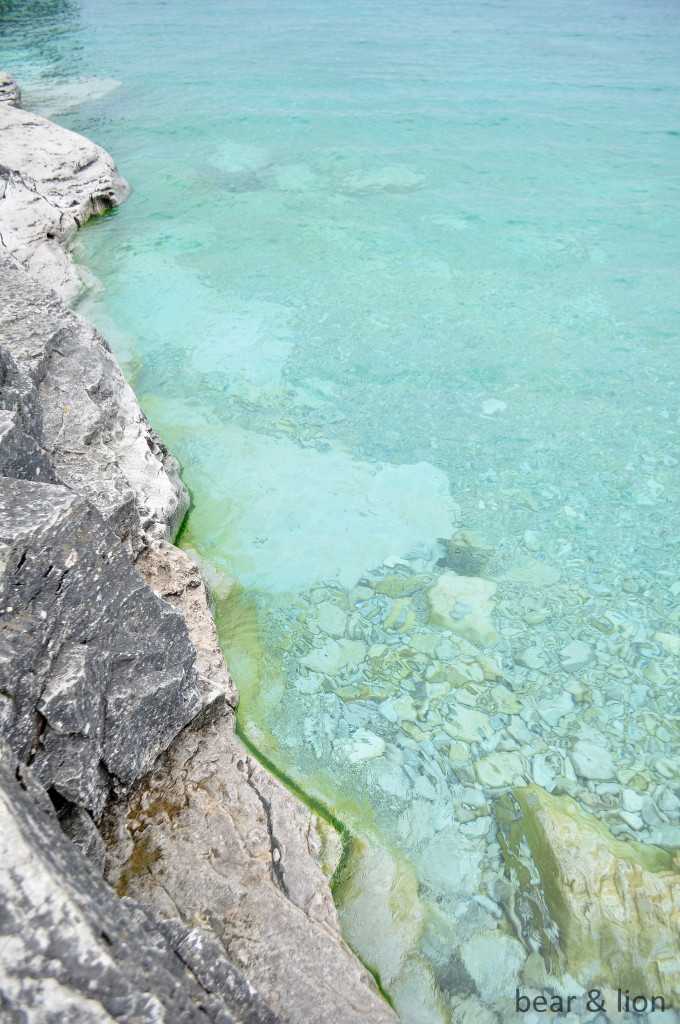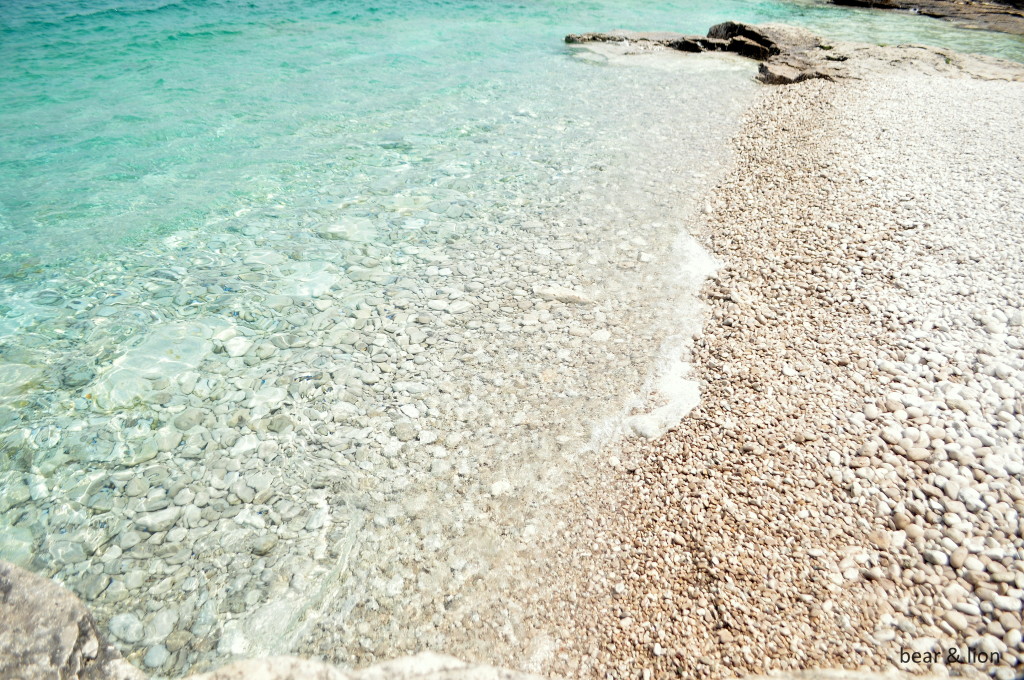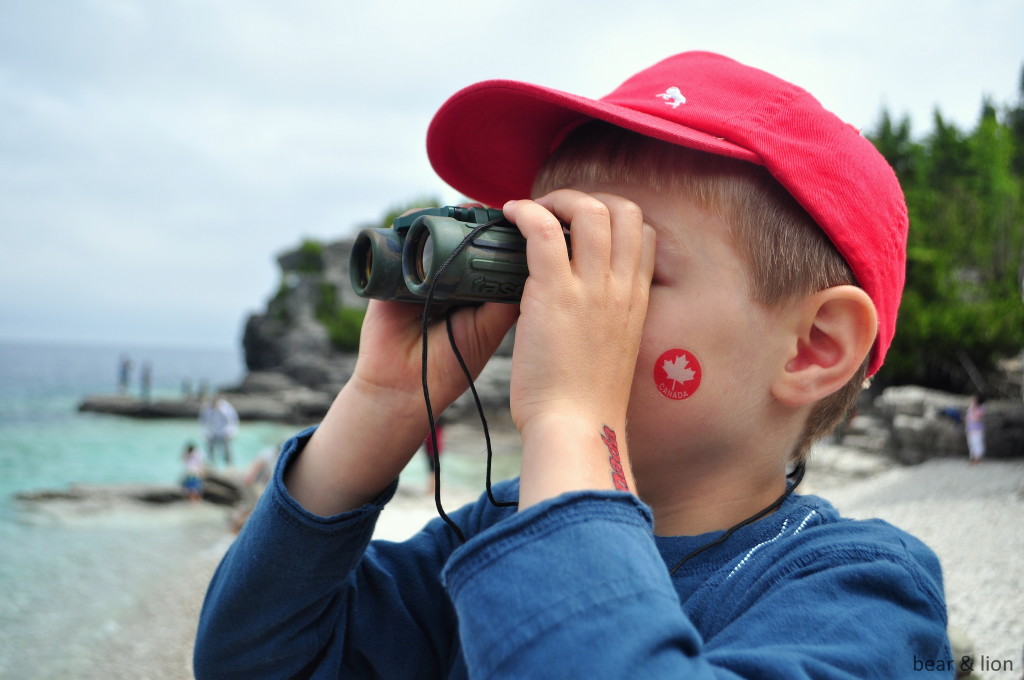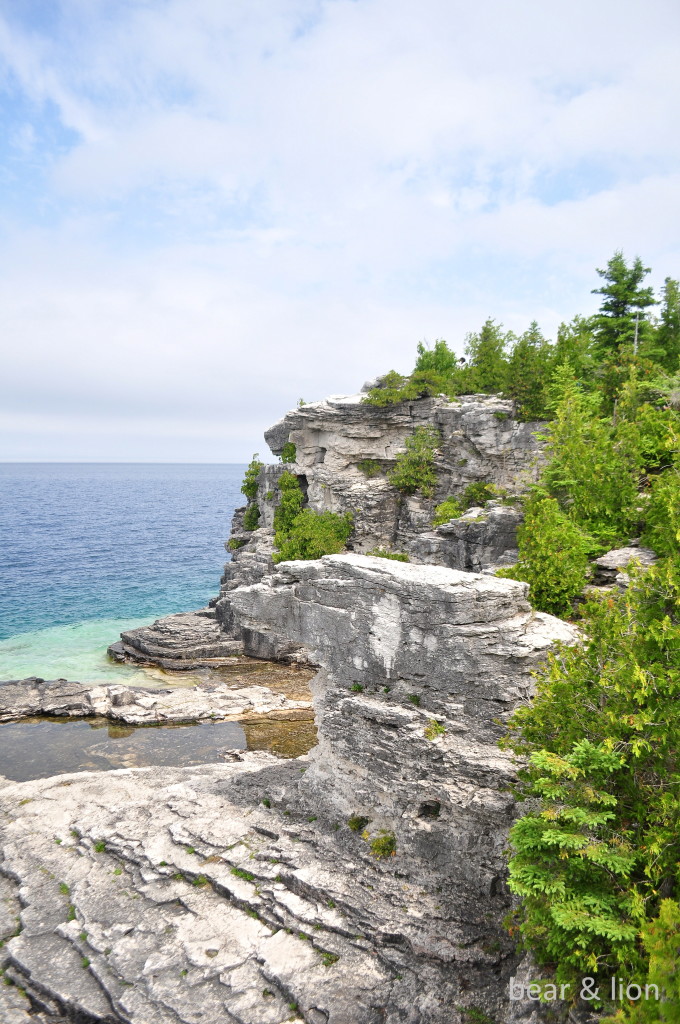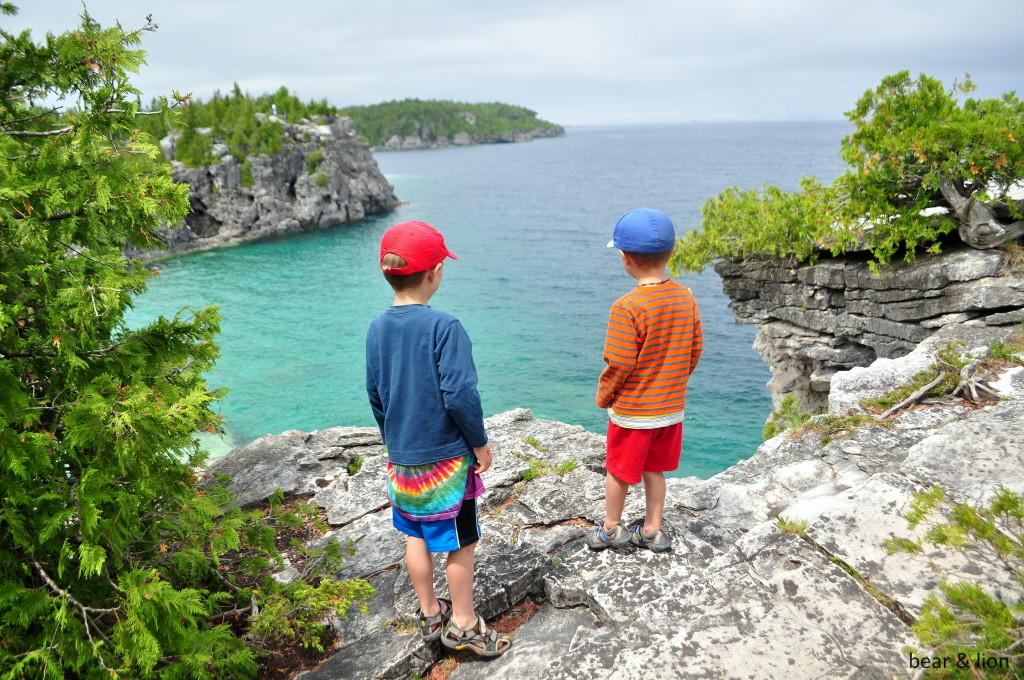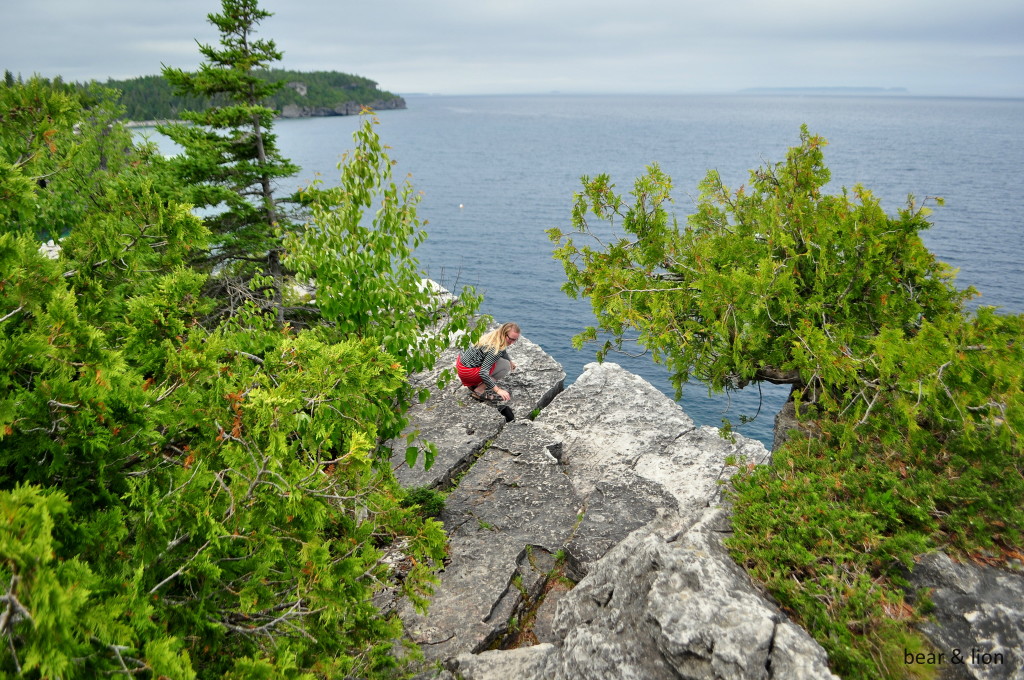 and then we woke up to rain. and, not nice summer rain that is refreshing and makes the forest smell amazing… no, no this was torrential and cold! luckily, i am married to a man who is not phased by these kinds of surprises, instead of getting upset, he just rolls into action! he backed up the van close to the tent, dragged a picnic table under the worlds largest tarp and started cooking breakfast for us as if it was any ol'morning! how awesome is he?!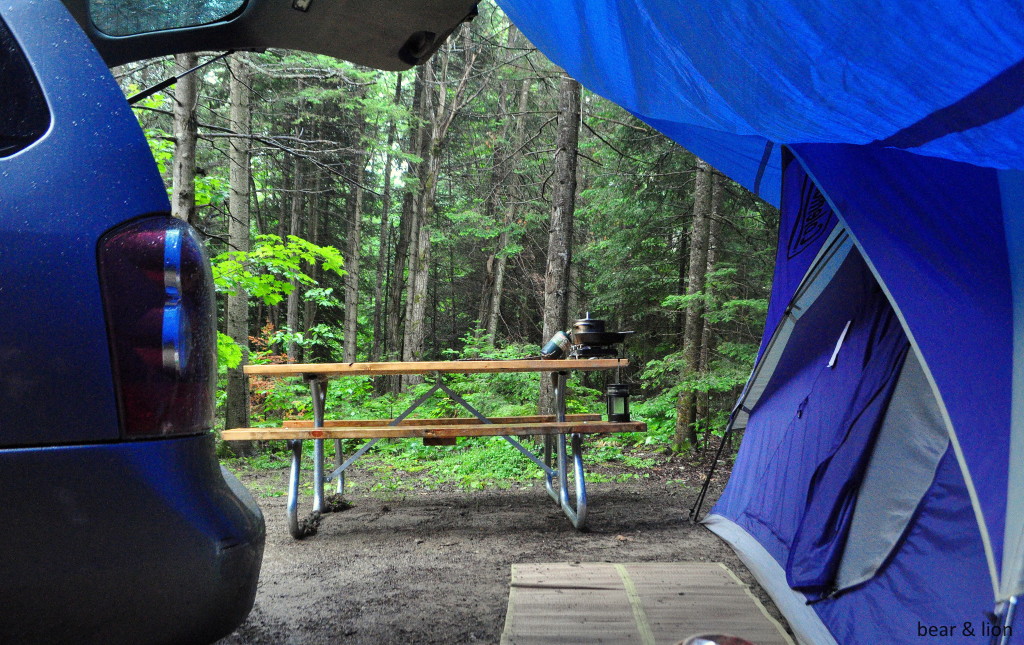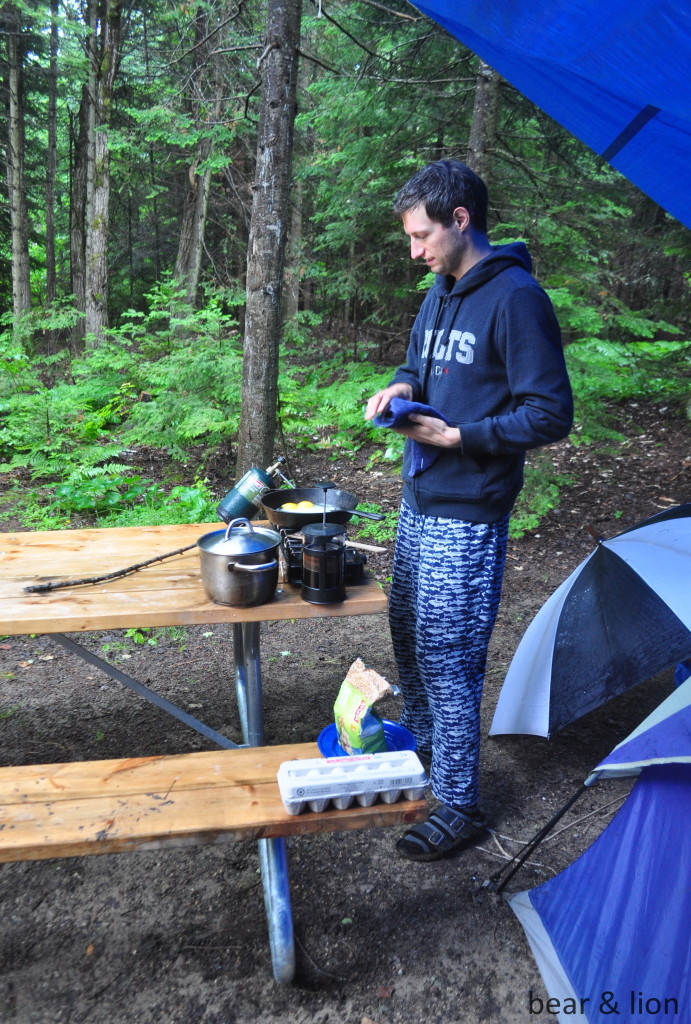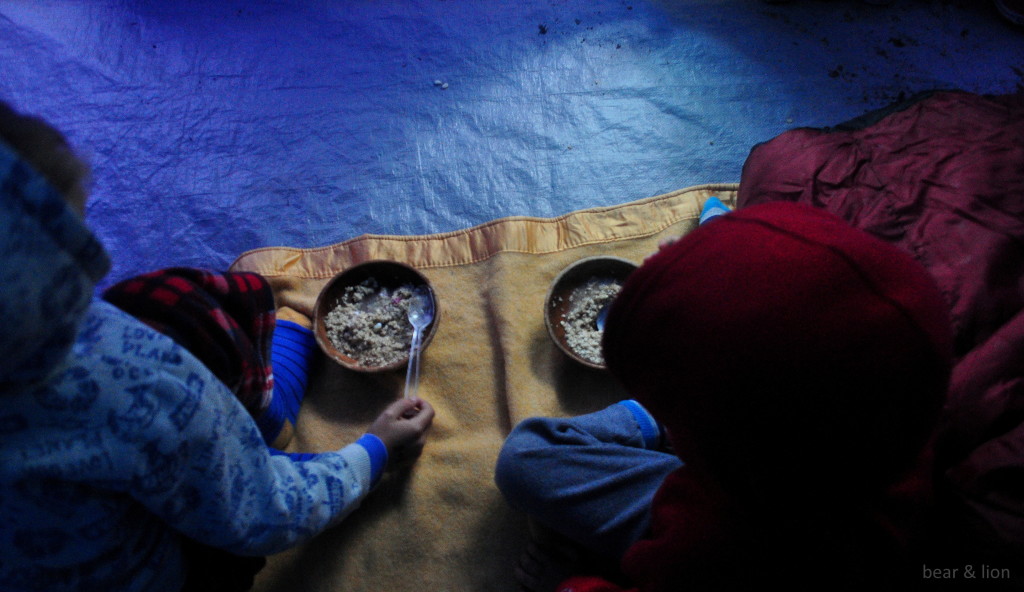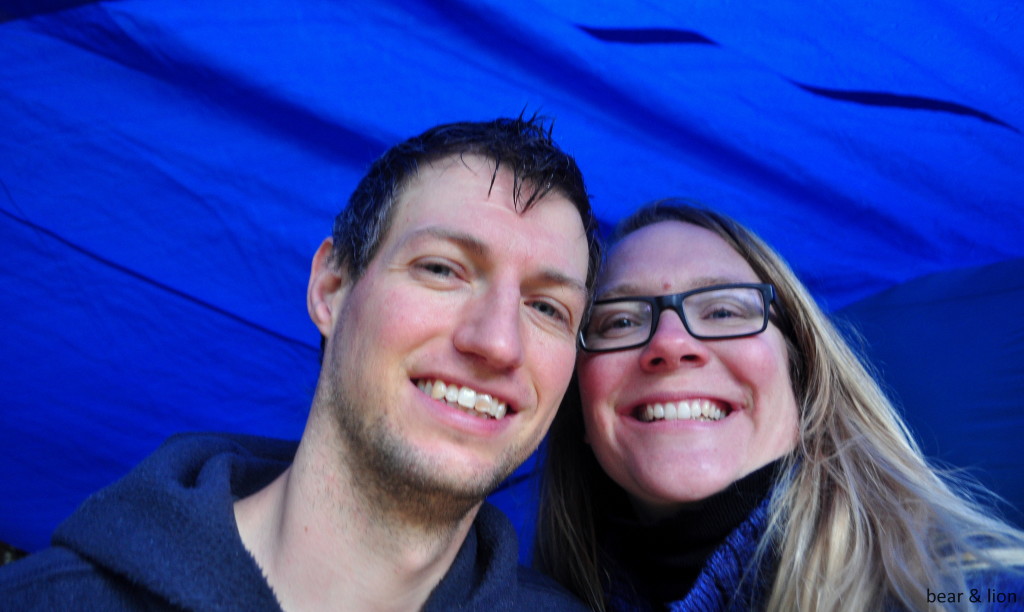 on our last day in tobemory we had to make it count after being rained out! so we took a super speedy boat ride to flower pot island. on the way there we checked out a few shipwrecks in the sparkling clear water. the boys of course thought it was all pretty darn cool!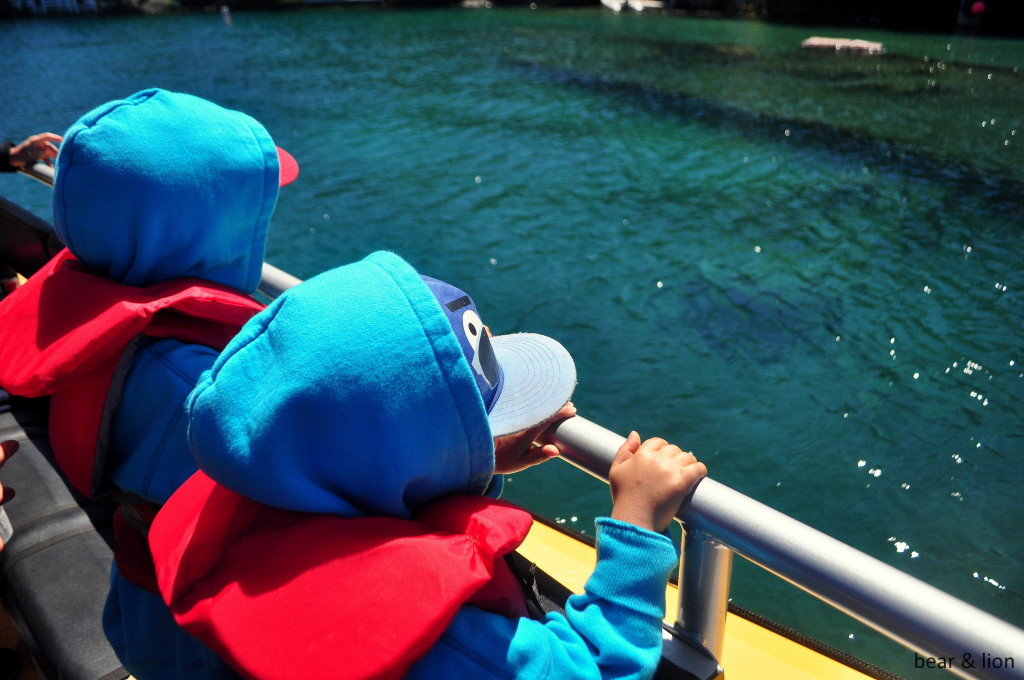 then we were off…. woohooo!!!! we all love being on boats and feeling the wind in our hair!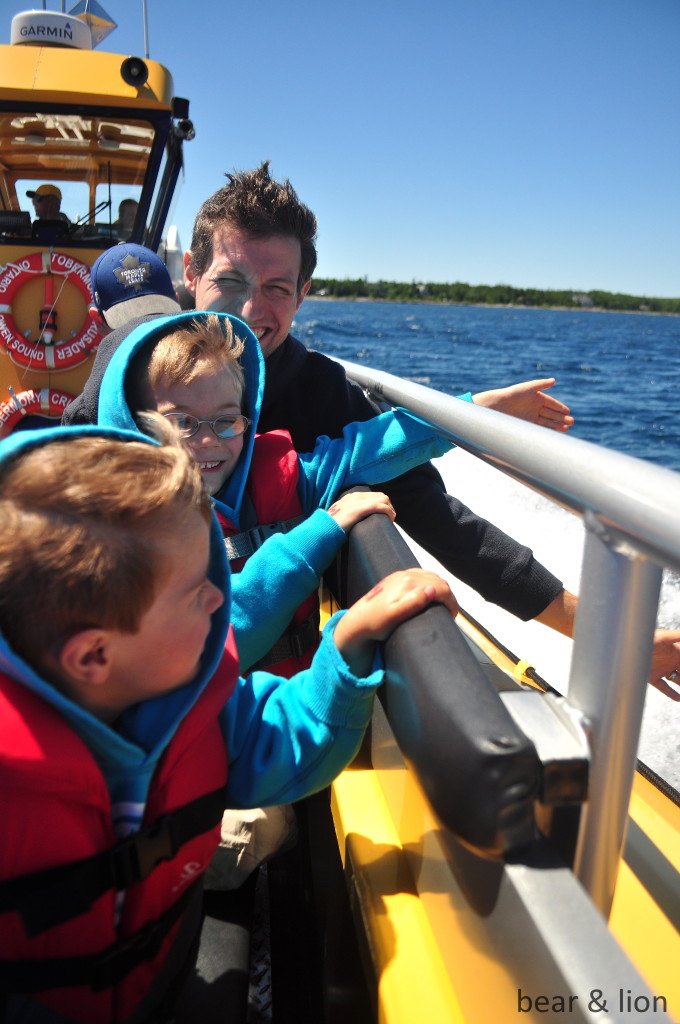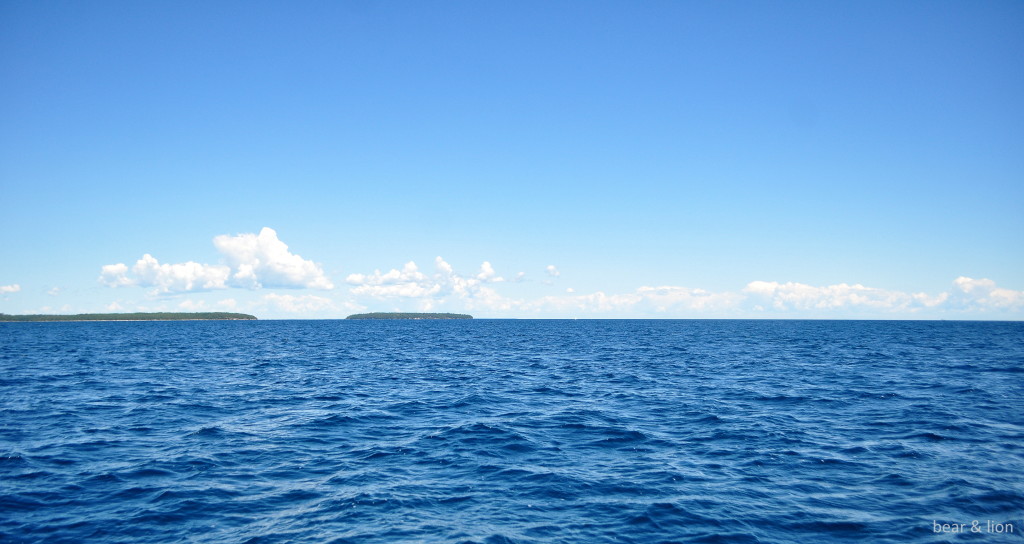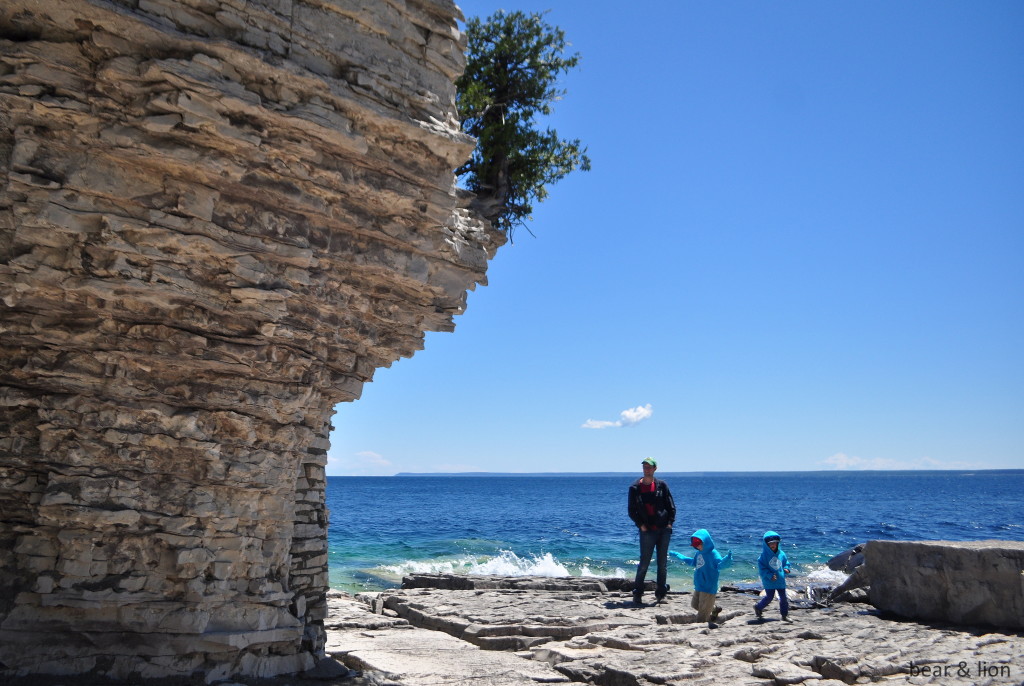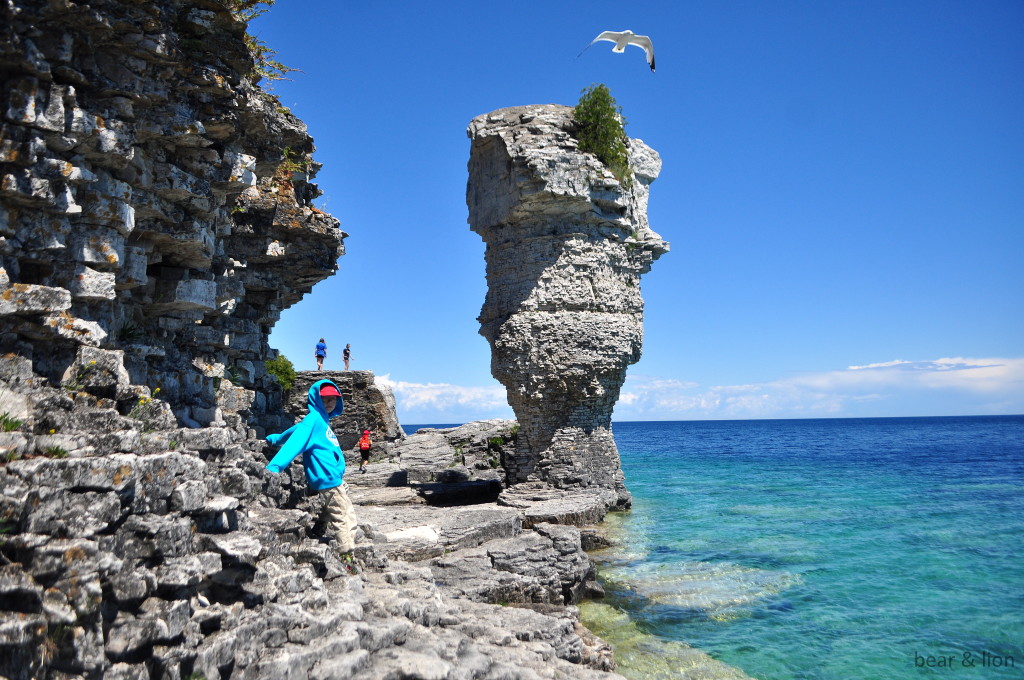 we saw a snake quickly dash across the trail we were on.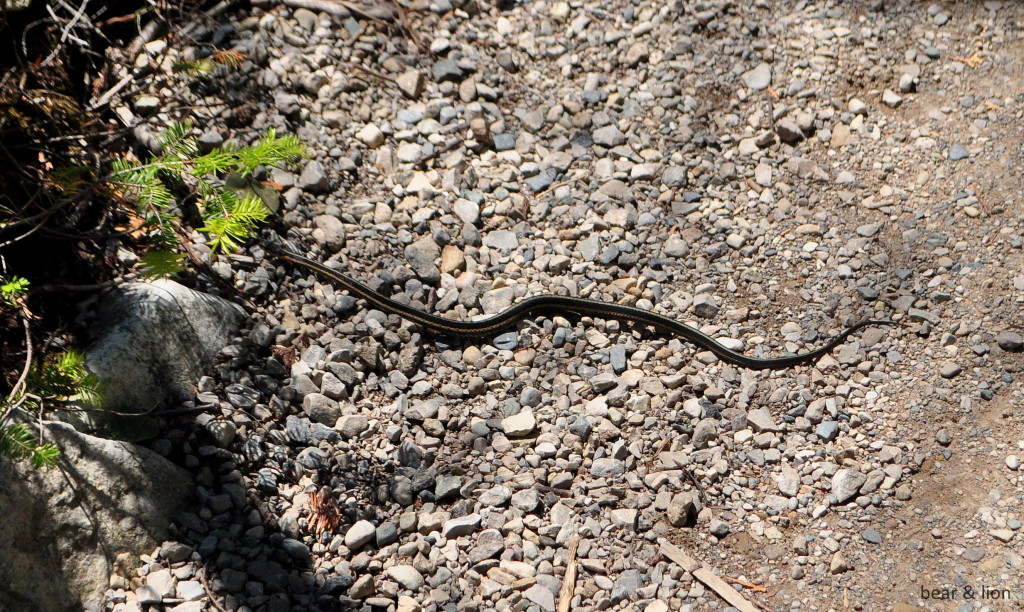 this was definitely a trying trip for us, mostly cause by the rain and the fact that i had strep, which meant i was tired. but, we saw lots of beautiful things and got to spend that oh-so-important quality time together as a family. being together just the four of us is necessary for us; we all yearn to be together and as the kids get older it's going to be hard to always have that time.but, i'm hoping if we make these summer traditions now, they'll become things we all look forward to!
well, here's hoping anyhow!
hope you have been enjoying your summer! soon i'll be sharing about our experiences at camp neekaunis, a family camp the boys and i attended. plus, some other summer adventures we've been fortunate enough to do!