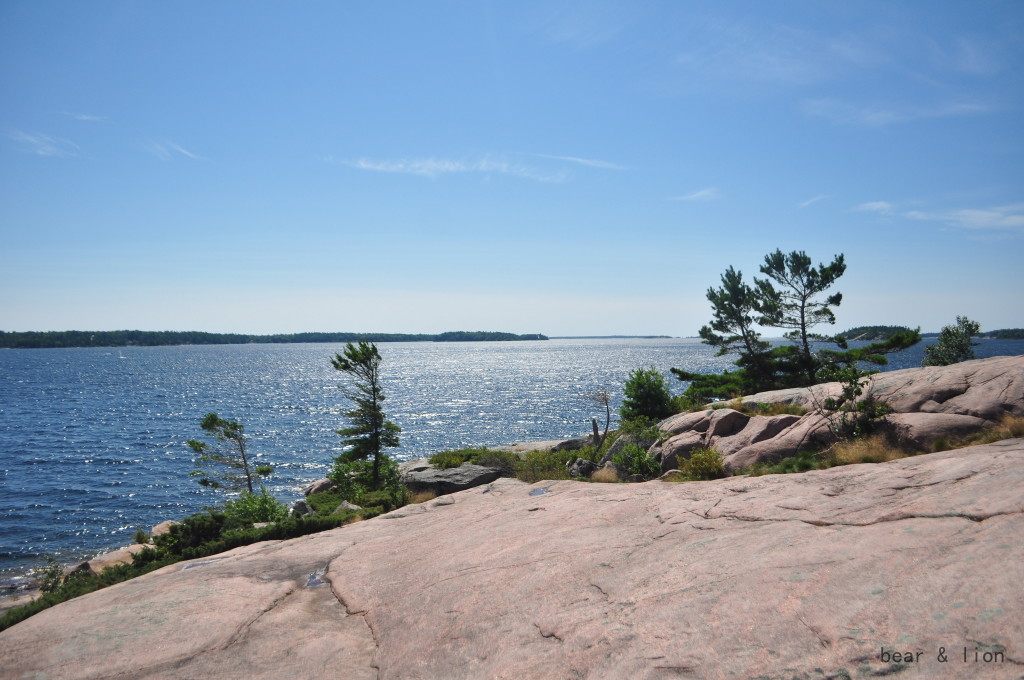 this summer has been jam packed with camping. one of our trips to the woods was with an old friend from high school and her two lovely girls. we had booked the camp site weeks prior and a few days before our trip did some simple meal planning. then the night before our departure, while dear hubby was driving our van to run a few errands for me, white smoke emerged from the steering column of the van!!! in the morning the mechanic took hard look at the problem, replaced a few wires, but was unable to give a definite reason as to what had caused the smoke. my friend and i weren't even sure that i could drive the three hours needed to get to our campground.
long story short, we got the ok from the mechanic so the kids and i hit the road, a few hours behind schedule, but at least we were on our way!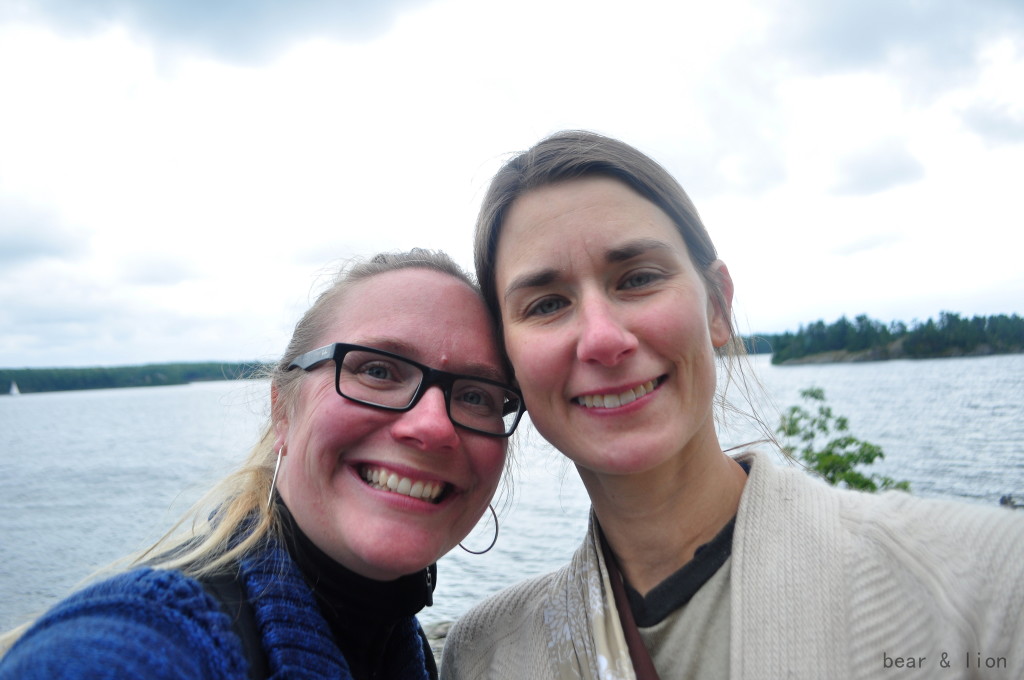 about an hour into our drive we hit rain. and when i say rain, i mean torential downpour where the wipers are swishing away at full blast! we stopped off the main highway to pee and load up on timbits! the rain eased up so we got back in the van and kept heading north. the drive was easy, luckly, which meant we arrived quickly at killbear.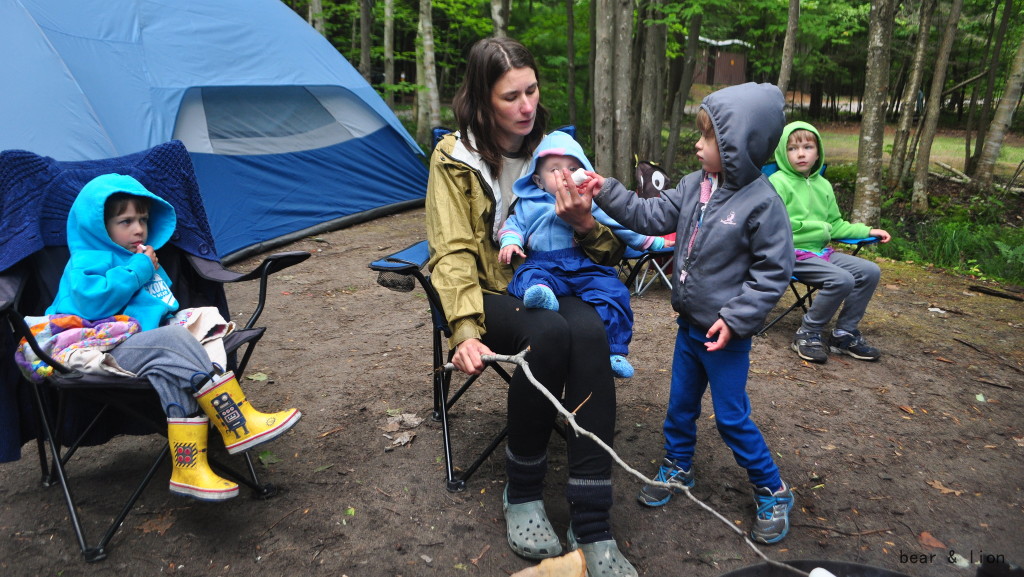 we set up camp.
got dinner under way.
started a fire.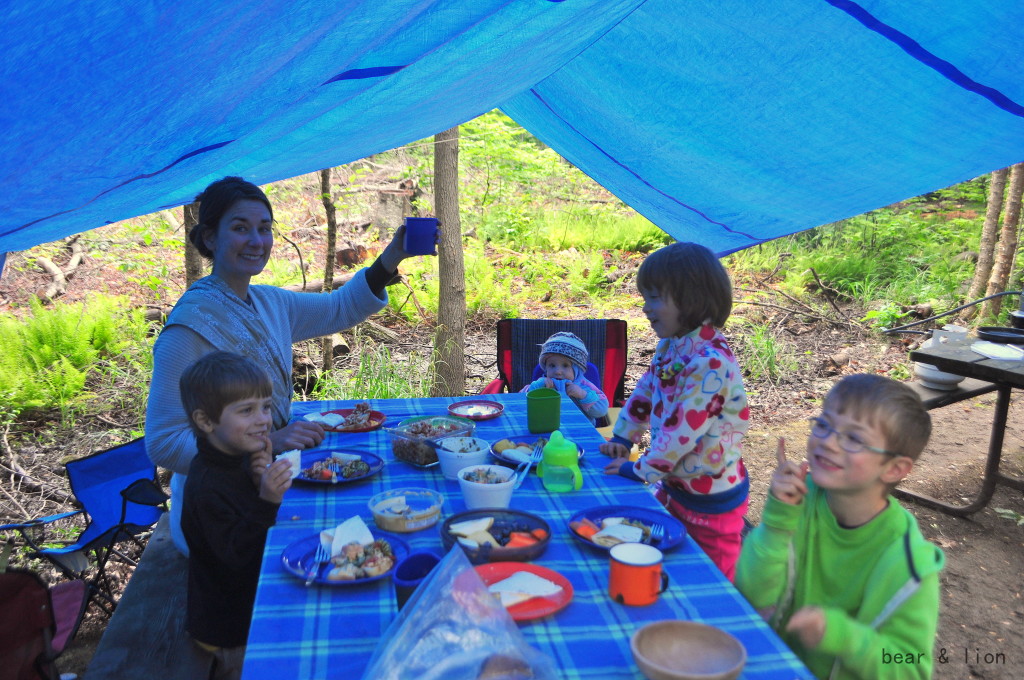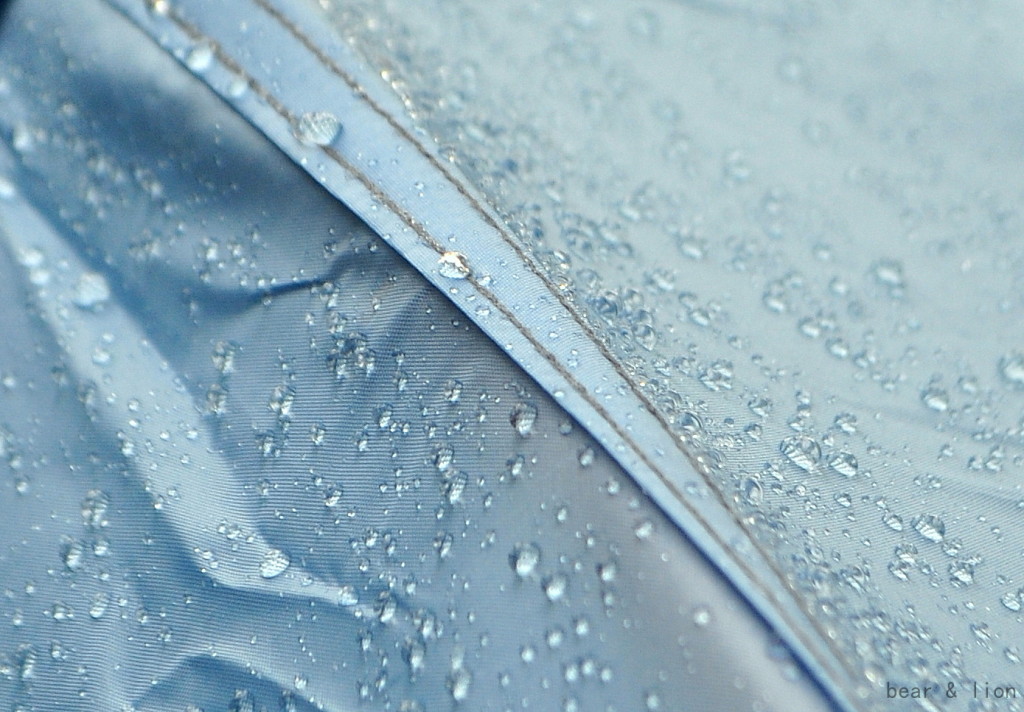 it was cold and damp, with rainy drizzly bits moving over us constantly. luckily my friend is a super outdoorsy woman with incredible skills when it came to setting up tarps and tying knots. when she was climbing around on picnic tables trying to create good rain cover for us, i got to hold the baby! our youngest camper wasn't even a year, but she had her mum's outdoorsy skills. she rarely complained and was happy taste test all kinds of natural goodies she found on the ground!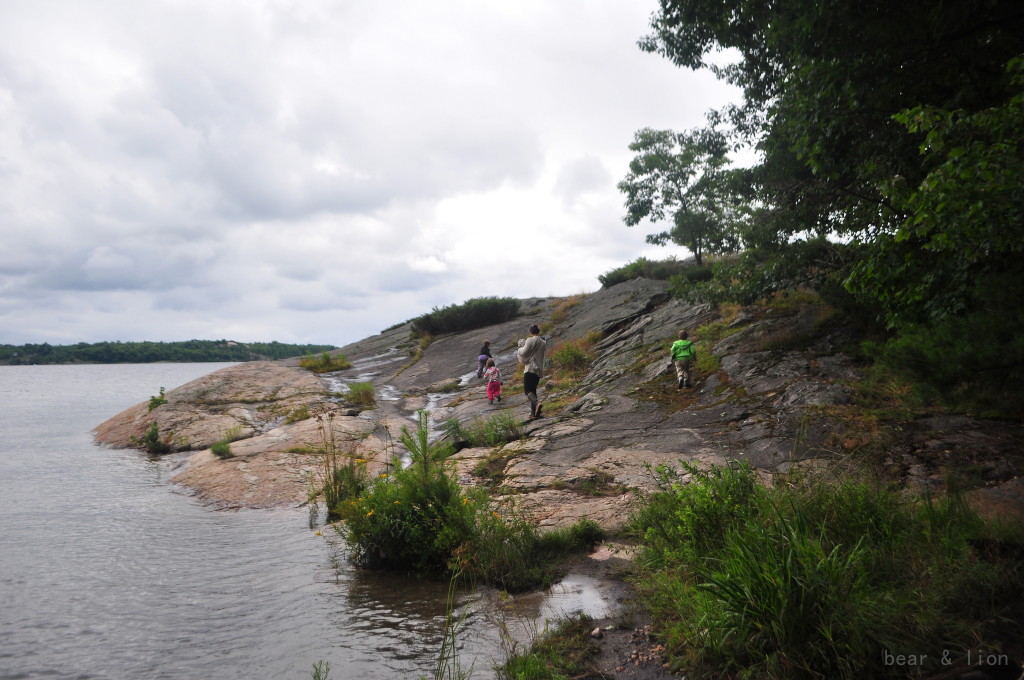 when the rain eased up we walked down to a tiny beach. we climbed the large rock taking in the spectacular views. the air was cool, but regardless the kids decided they wanted to dip their toes into the water. next thing you know, they are all almost naked going in waist deep to play! we were so close to our camp site that us mum's weren't worried and just let them play!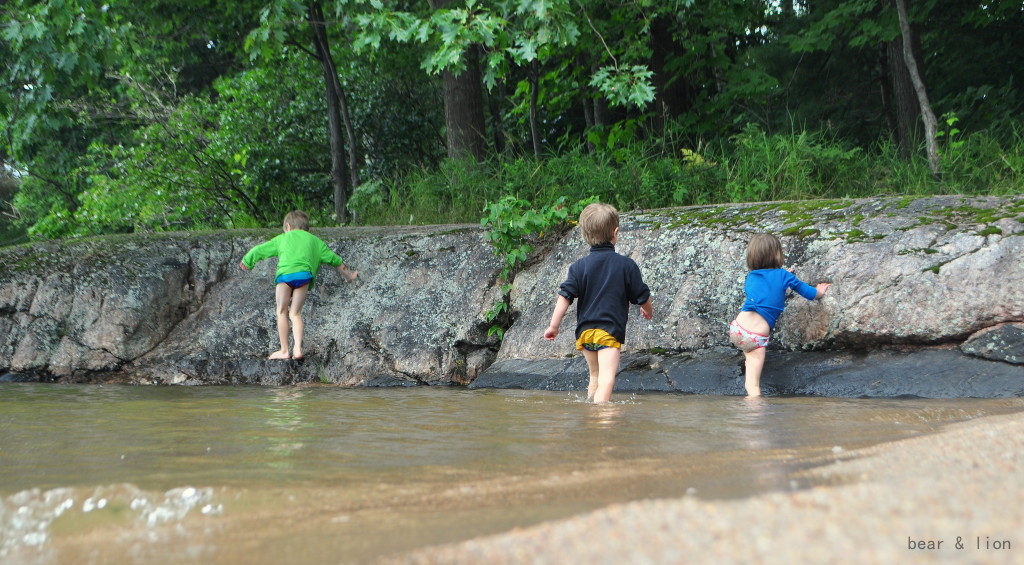 friday was our departure day and it turned out to be a gorgeous summers day. the sun was out in full blast, the blue sky was bright and the temperature rose up quickly! we took the morning to pack up and then headed to the beach!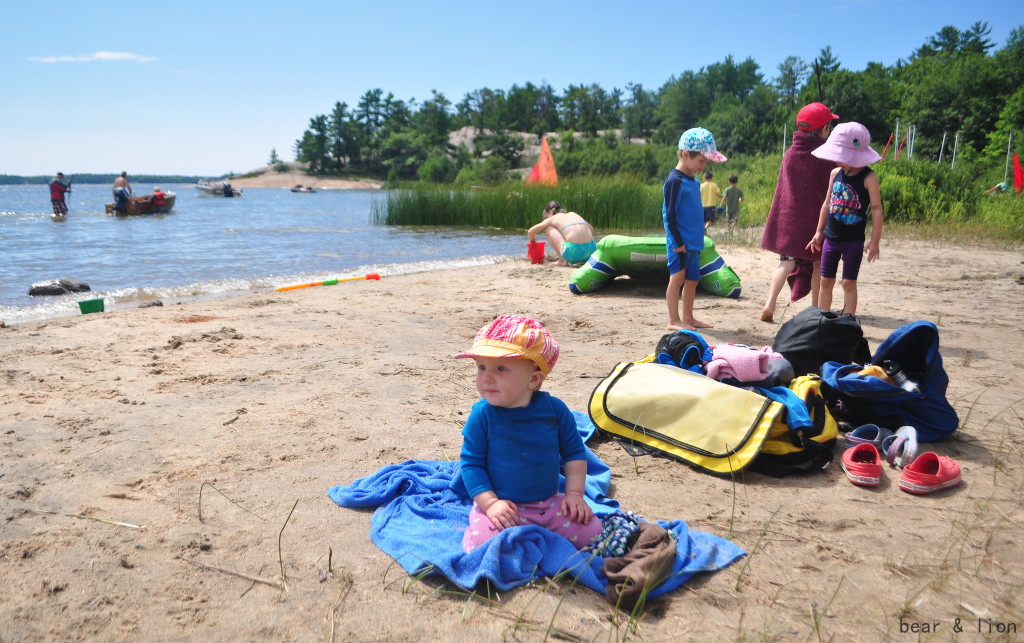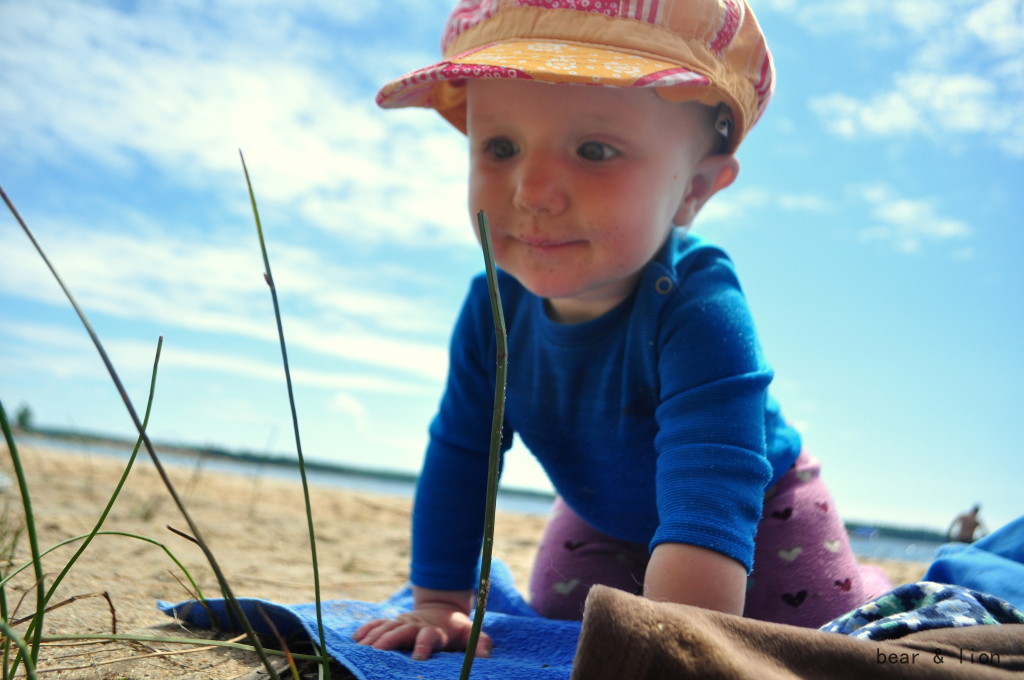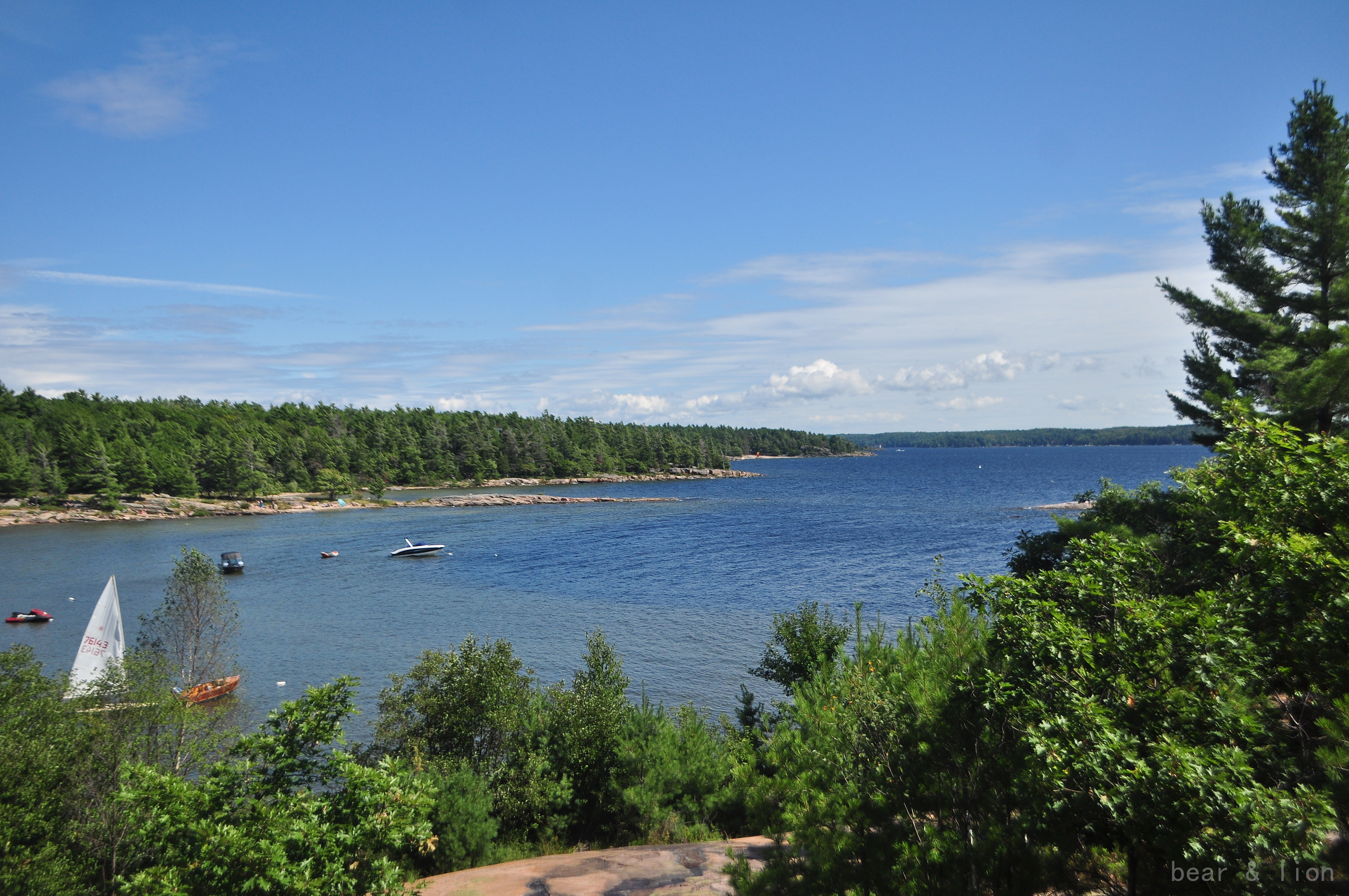 then we found some more rock to explore on. the views were breath taking and quite reminiscent of my homeland, finland.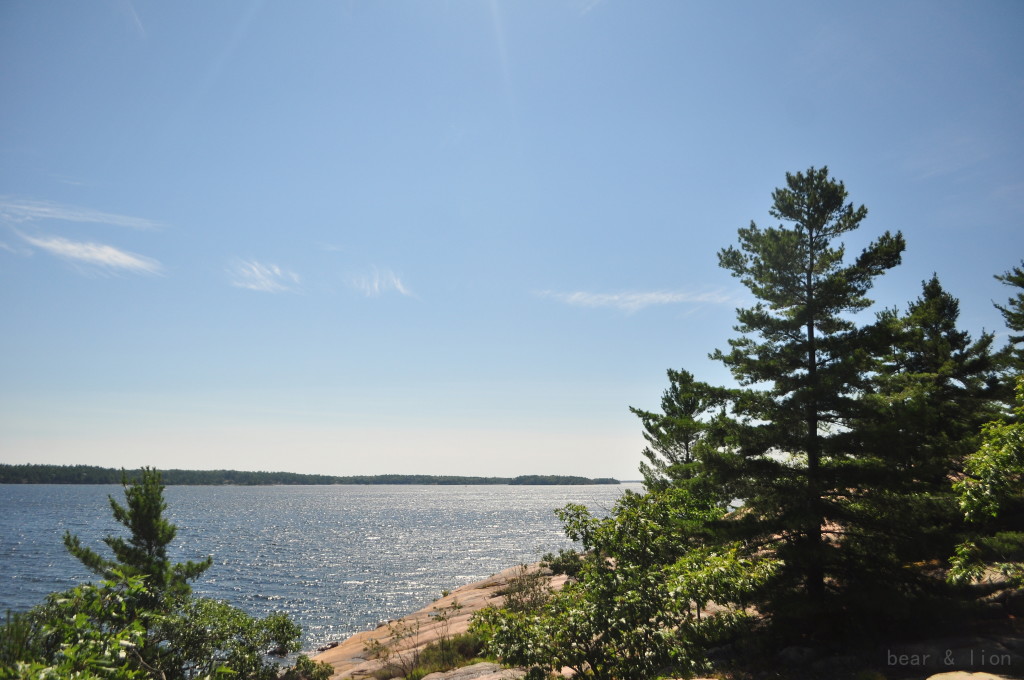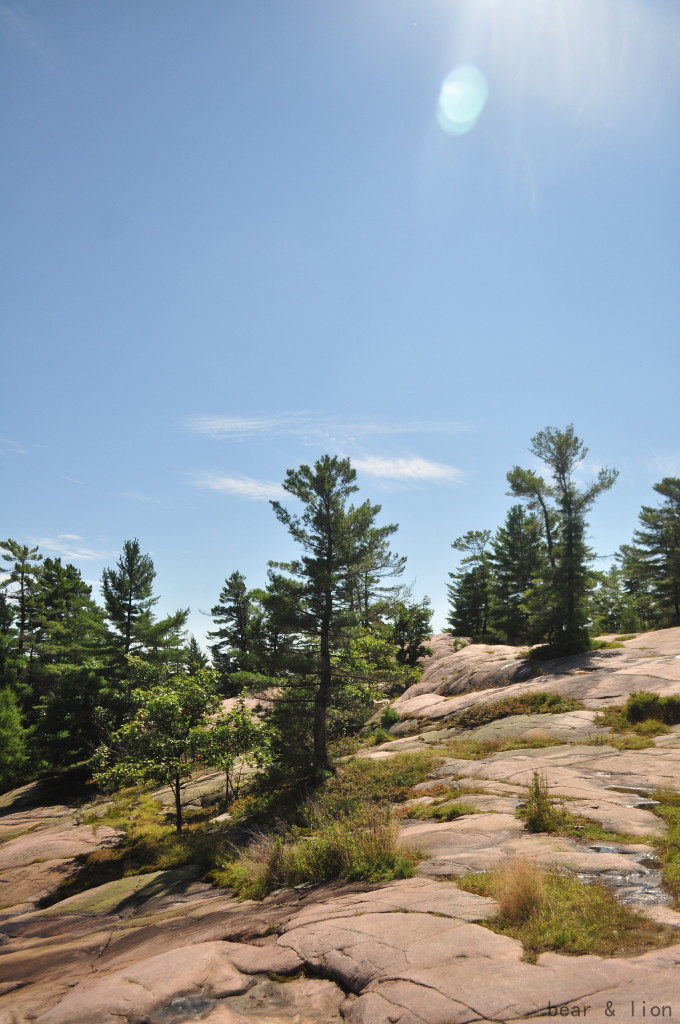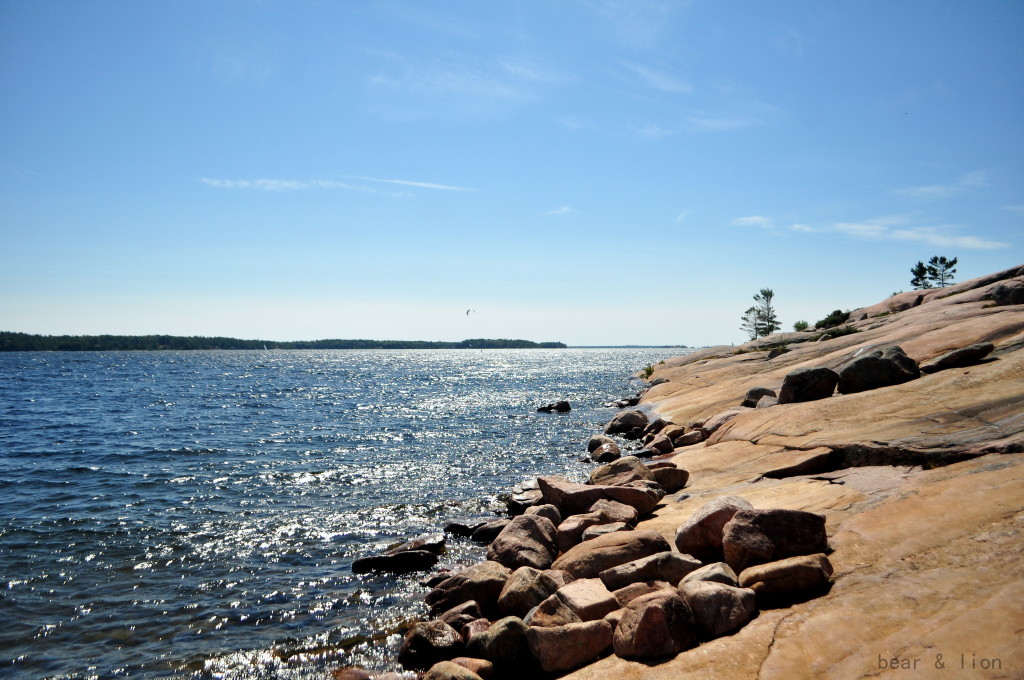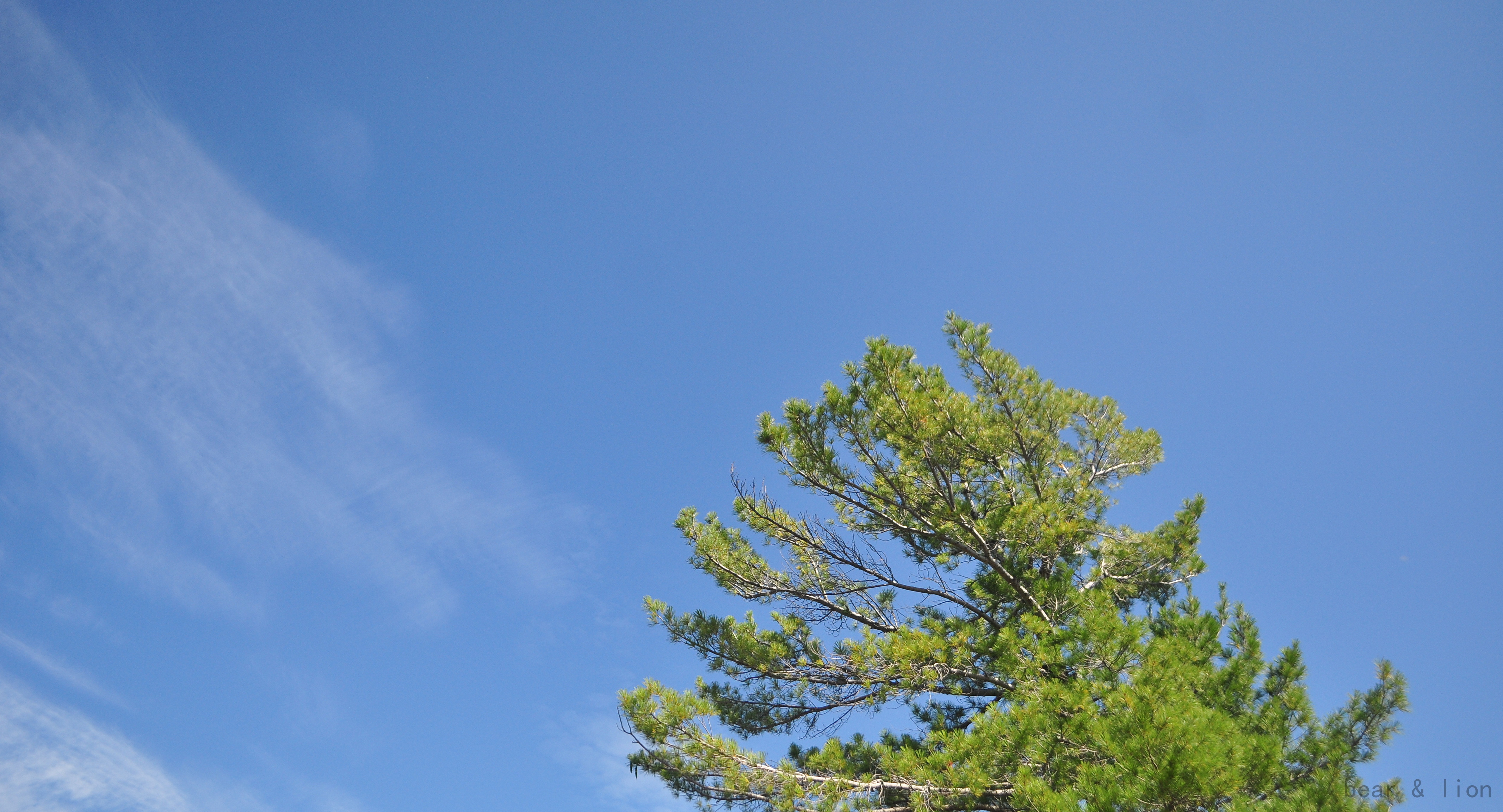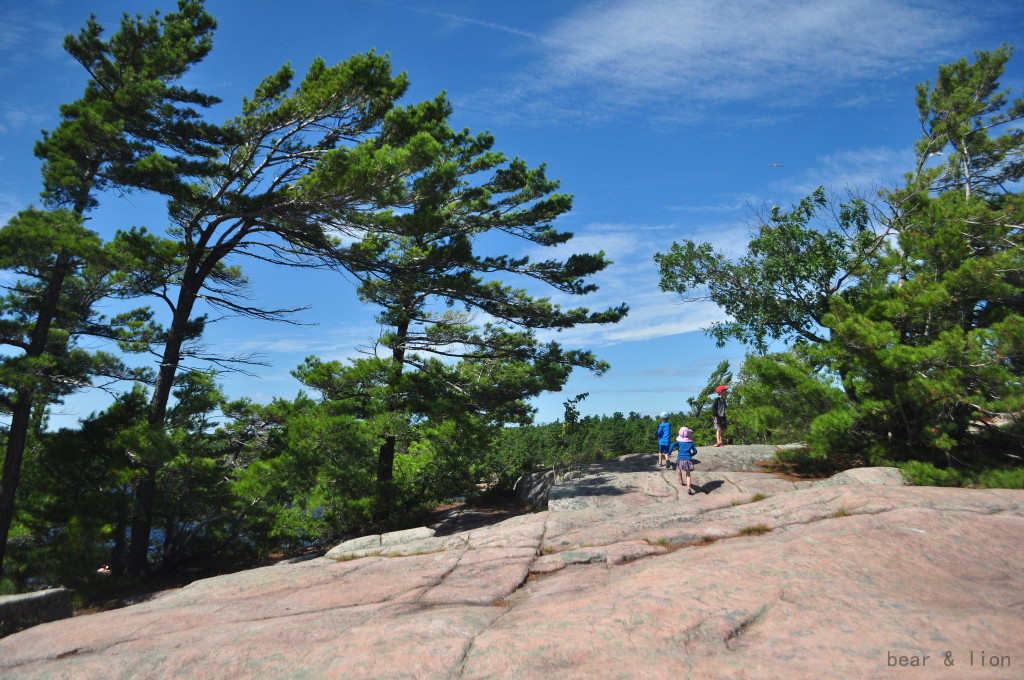 the kids did so great on this trip! even though so much of it was cold and rainy they never complained. instead they rode their bikes a lot, played all sorts of games in the woods and the three bigger kids got along super well!
here are my instagram pics from the trip! make sure you're following me there… CLICK HERE!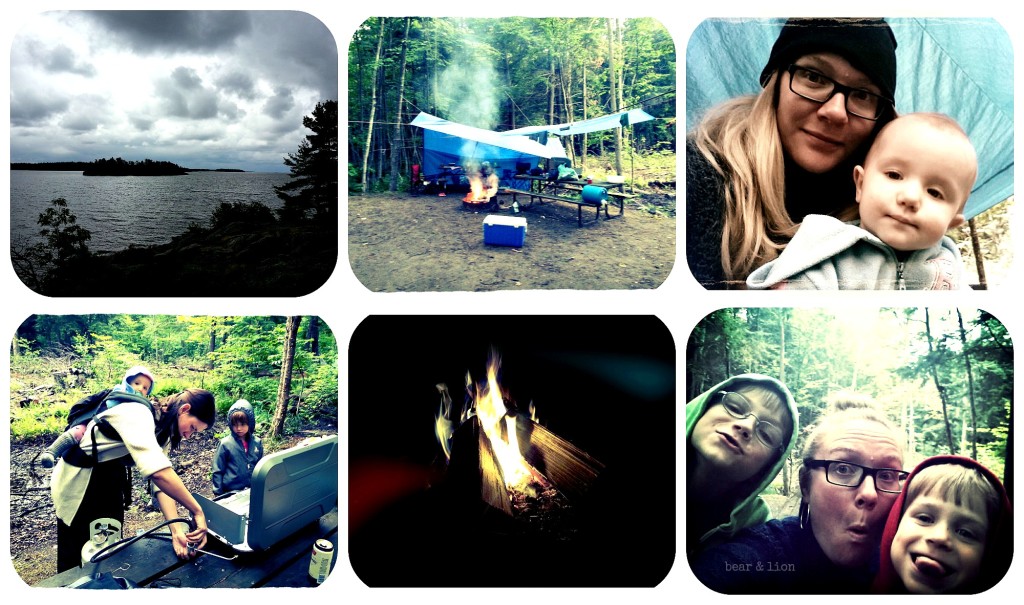 killbear also had an awesome visitors centre that we checked out. very interactive with educational activity sheets for kids to fill out. great especially as it was so cold and rainy…. and finally, NO BEAR SIGHTINGS!!! the van was fine letting us get home safe and sound!!!
i know school has started and i will share pictures from those days soon! i just want to share pics from our trip to ottawa, which will happen soon:ish i hope! beginning of september is an exhausting time for all of us!!!