---
oh my, what a huge milestone we have reached as a family, but really it's one our littlest has achieved with such confidence and joy. yes, as a family we got to this goal, but really it's our lion who has started school with serious zest! i'm so proud of him, i could burst! as a teeny baby, as soon as lion became aware of his big brother he has been working hard to catch up to bear. he has always wanted to do and be just like bear, in that adorable little brother way, which as his mum is heartbreakingly cute to see.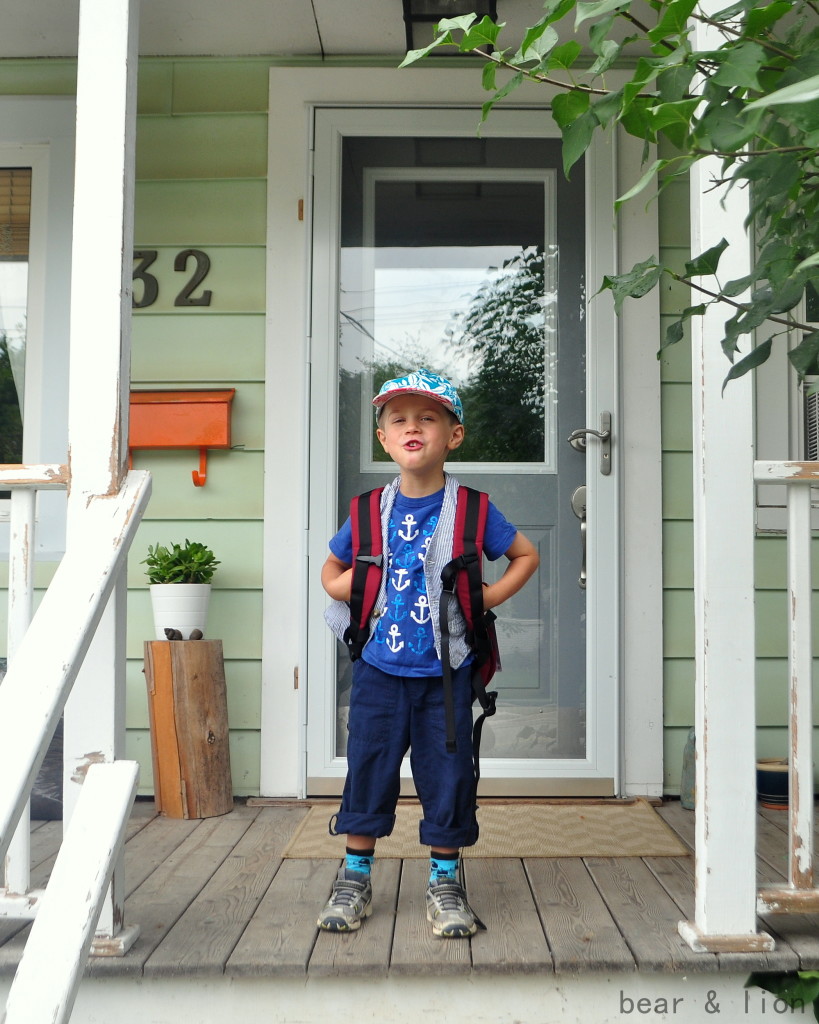 now, that he gets to go to the same school as his big brother… HUGE! from the get-go lion has been brave and eager to go, marching confidently into the kindergarten classroom forgetting to even say bye to us, his bleary eyed parents! here in ontario kindergarten is all day, every day and to acclimatize the newest students they start off with only two hours of school on day and then they get a day or two off, go for a full day, more days off and then they go full steam. it's called staggered entry and for younger siblings it can be confusing and difficult, because their older sibs are still going to school, going through those routines and so lion's start to school was kinda long. of course, every school is different when welcoming new students and that is ultimately what makes them all so unique! for example, one of our friends who lives in Raleigh has recently enrolled her daughter at a fantastic independent school and they were just so welcoming, it made adjusting to a new life and routines with her family so much easier. you can check out the school she has chosen for yourself here: RAVENSCROFT.ORG. above all, there are some great schools out there and finding the right one for your family is crucial.
finding a preschool that understands the needs of your child is so important too! have I ever told you that my lion still naps? yes, still at 4 years of age! so, i only send him 3 days a week. i did the same with bear as well, as i think all day, every day school for such little people is too much to handle. on the days lion does not go to school he plays in the morning or goes to swimming lessons and then crashes for 2-3 hours.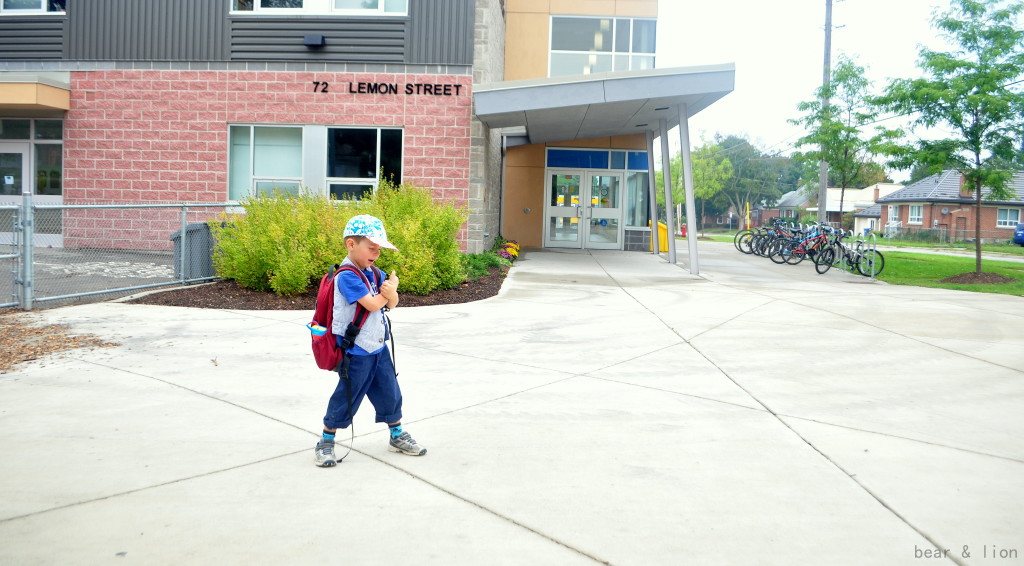 his teachers have shared no concerns and say he is a pleasure in the classroom. one of the teachers was bears teacher for two years and she remarked that it is incredible how different my two boys are! and, it's true. bear struggled greatly with transitioning into school and i think he was quite jealous that his brother was allowed to stay home with mum, while got shipped away to some scary new place. (read more about bears first days of school HERE) lion now has a huge advantage being the little brother, as he is already very familiar with the school routine. he knows what drop-offs in the morning and pick-ups in the afternoon look like, he recognizes some of the teachers, he has been inside the school a million times over the years and he has his big brother at school down the hall. these are all huge advantages that bear never felt, making him anxious and scared at school often.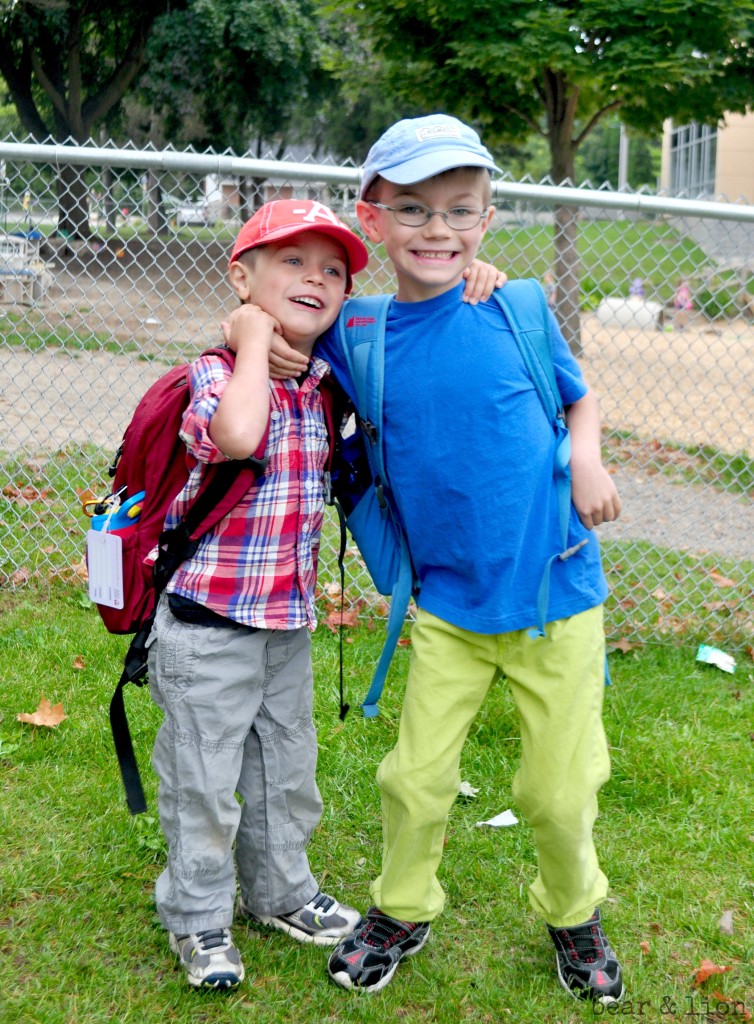 i am so proud and excited for my kids this year. they are happy, they are growing up and experiencing new adventures together, which is what i always wanted for my kids!