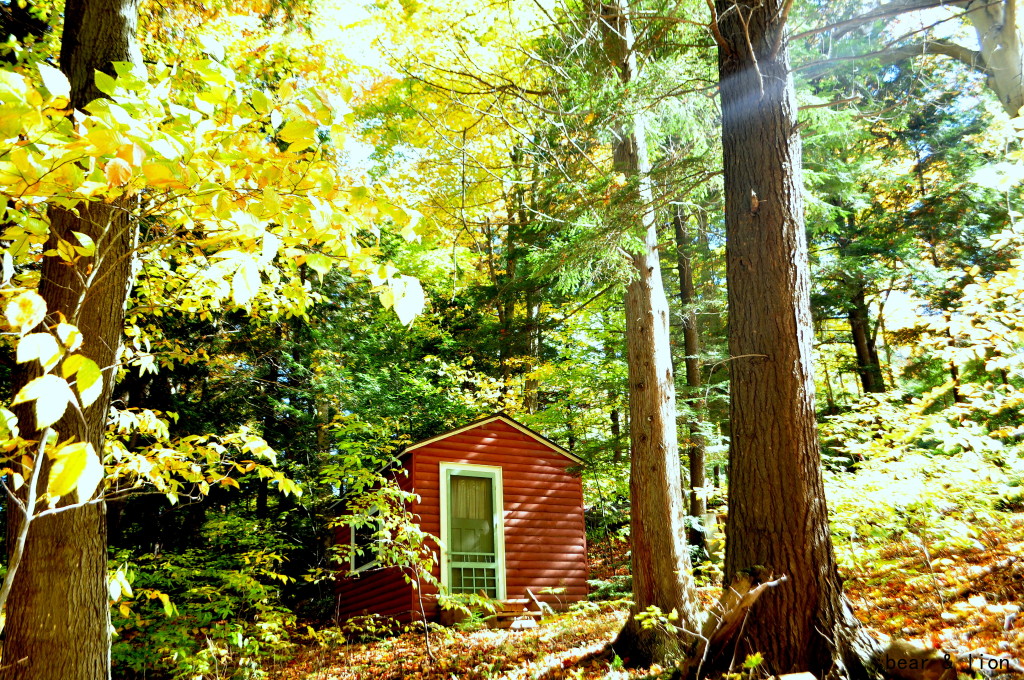 we enjoyed a beautiful weekend at the cottage for thanksgiving.  it's taken me a while to organize pictures and edit them, as our reno at the house has forced me to stay away from our home all day for a few days! bah! but, better late than never right?!
the weather was awesome! sunny, with a few misty moments and crisp fresh air. the leaves were a beautiful array of bright colours.  we got a lot of work done, including rearranging the wood shed, piling wood from wettest to driest. it's very physical job, but there was 4 adults doing it,so it went well. the chipmunks were just as busy as us, running around with their wee cheeks full of grub to last them through the winter.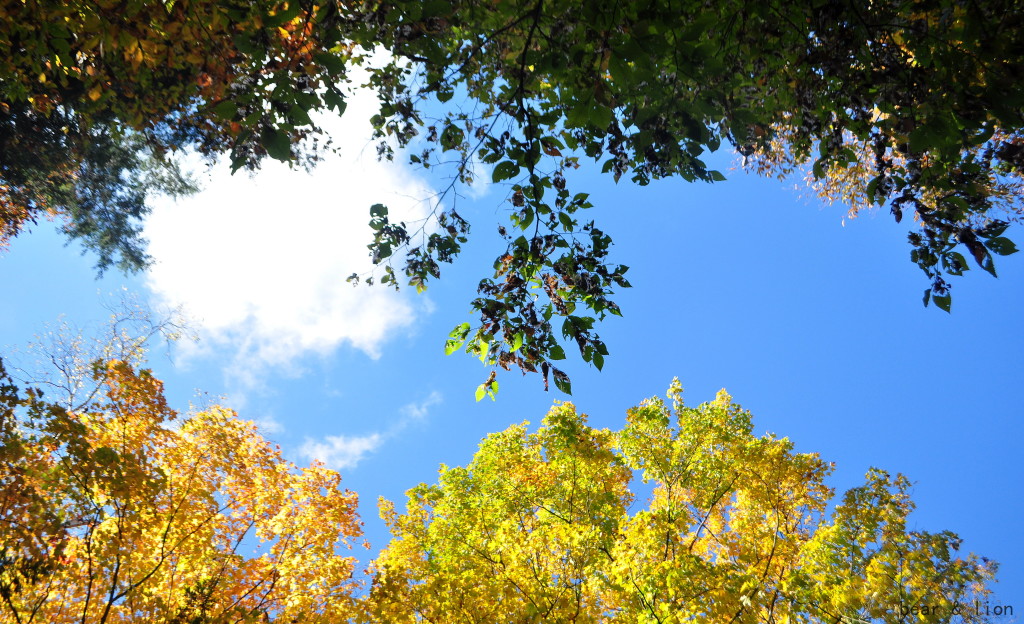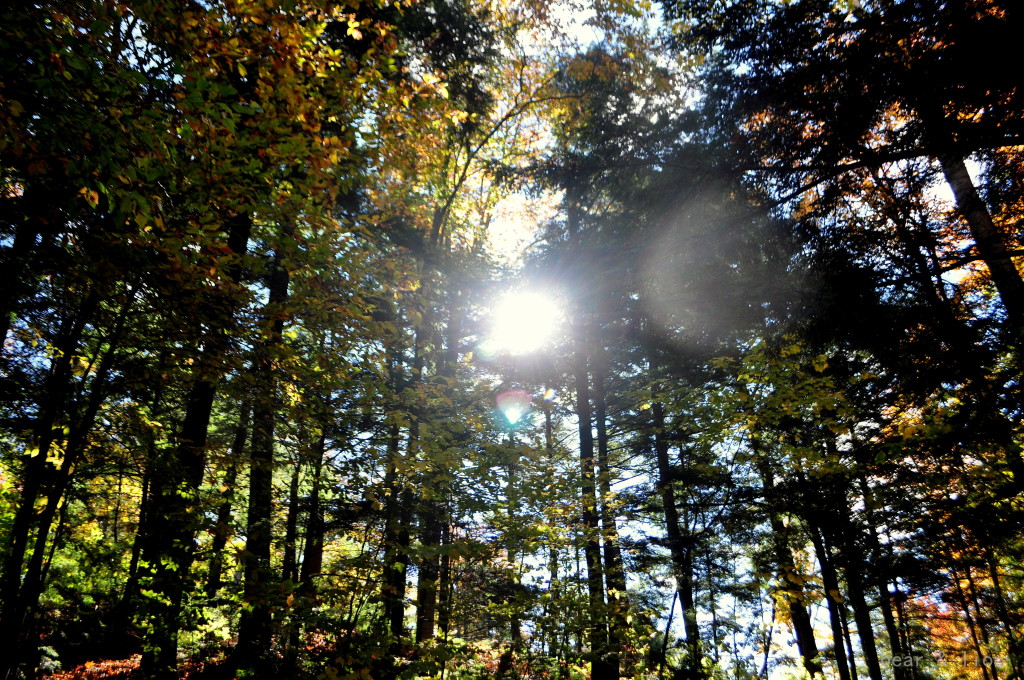 with two vegans, four vegetarians and three carnivores our dinner was super delicious! we had all kinds of yummy, healthy foods that we were all so very grateful for, including tofu and bok choy sauteed in pineapple sauce, mashed potatoes, stuffing (veg and not), baked squash, roasted chicken and shrimp n' scallops sauteed in lime juice and cilantro. our bellies were too satisfied, hahaha!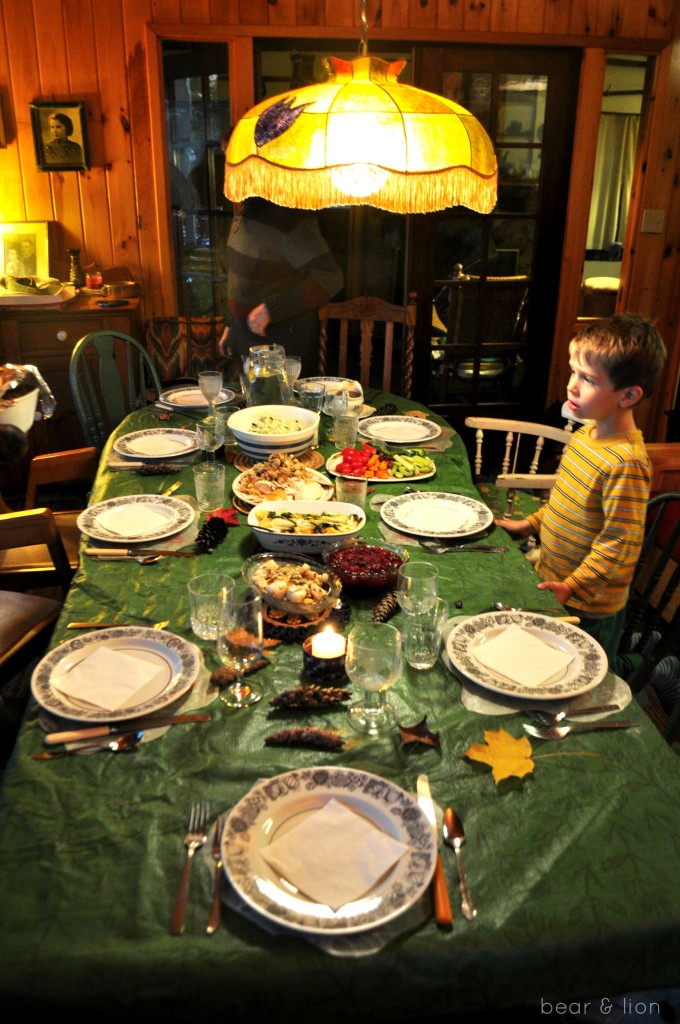 my MIL found an old SUPER COOL hockey table under one of the beds. it's wooden and dear hubby used to play against his grandfather back during his childhood. the kids loved playing this for hours and hours, so much so in fact that bear started a family tournament. he made a list with everyone's names and then various family members played against each other. it was a lot of fun!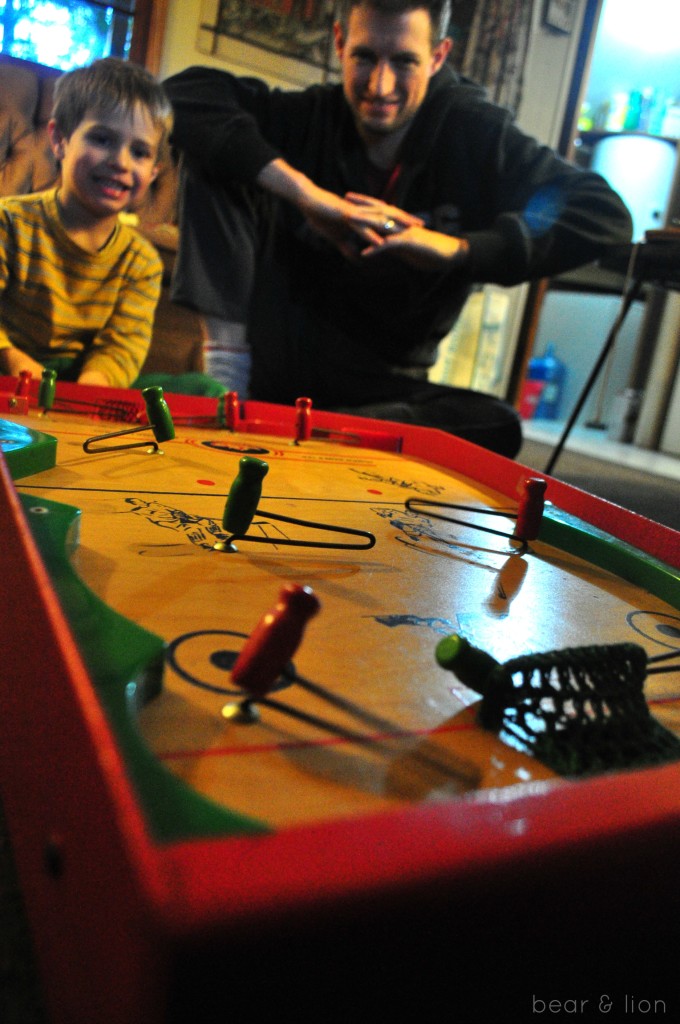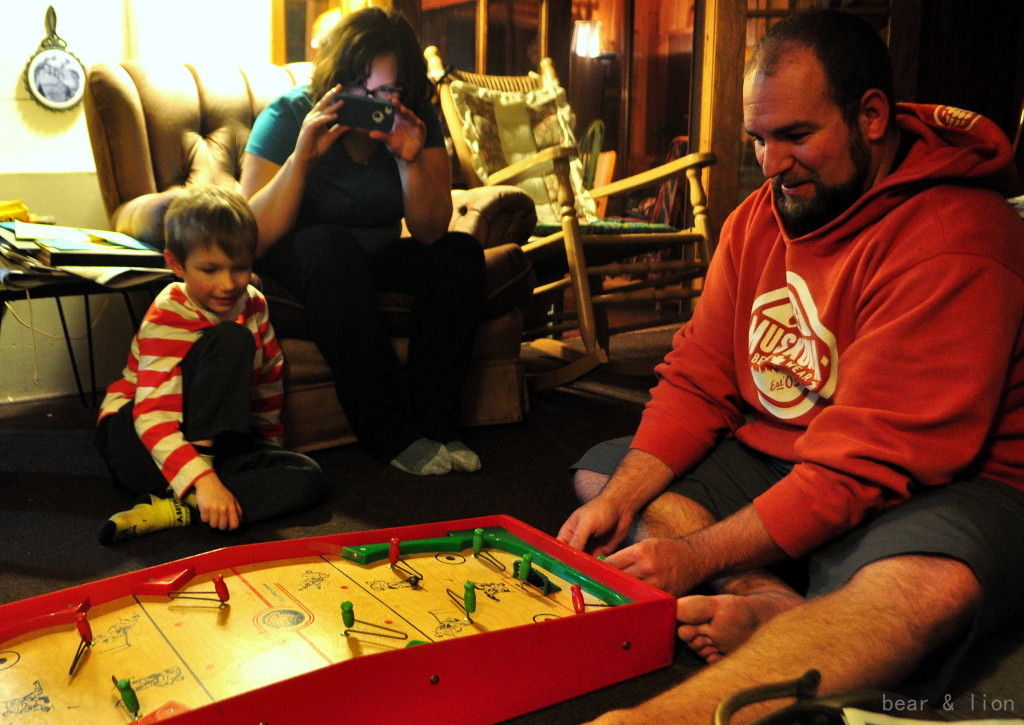 there was a huge rain storm a few weeks back that washed out a lot of roads in and around the cottage. the top of the cottage driveway happens to to be located at the bottom of two hills, and there was a lot of damage. there have been issues for years and the county is always promising to fix the problems. so when we arrived on friday afternoon we found these huge boulders at the entrance of the driveway, massive diggers sitting on rocks and culverts dug out again. quite shocking and depressing, because these huge gouges are very damaging to the wildlife in the area.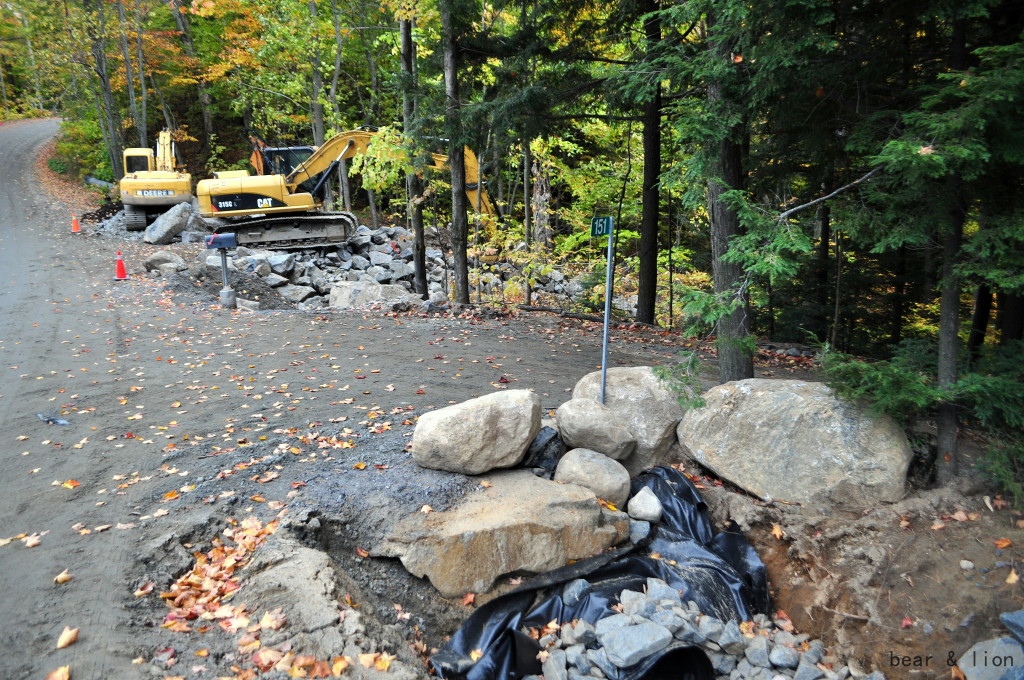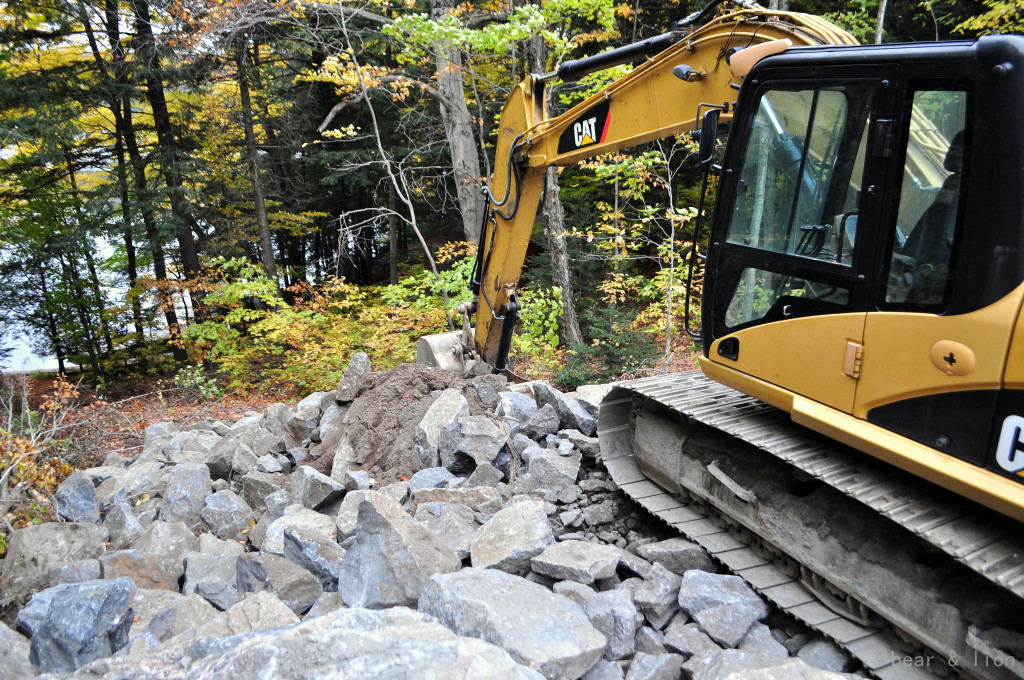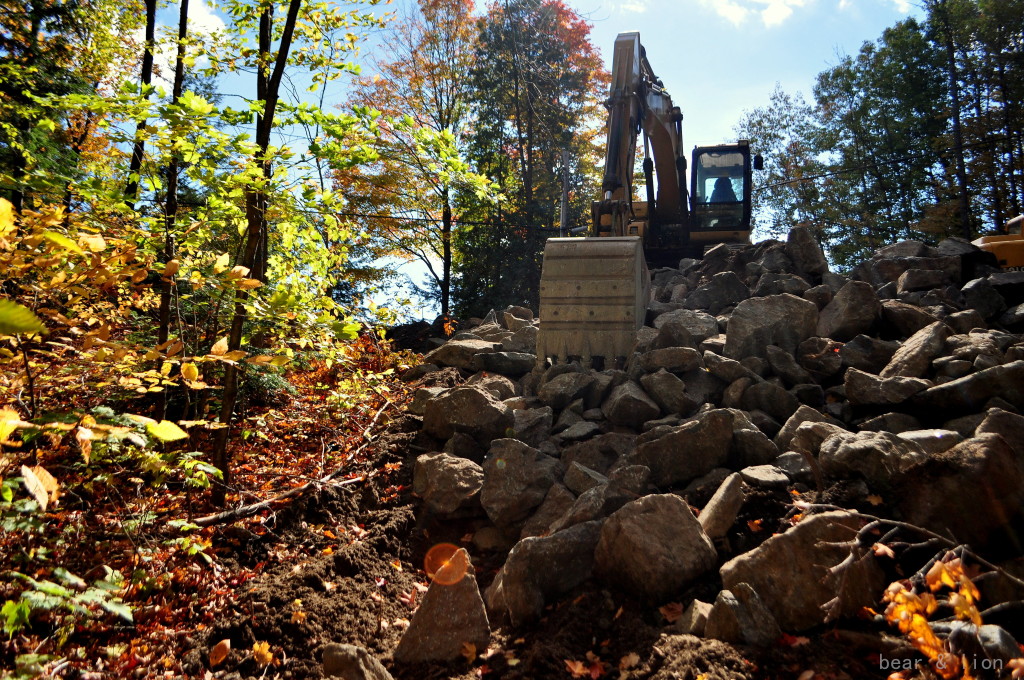 the portage down to the lake that runs from the road next to the cottage property line, was seriously damaged during the rain storm as well. this was a big concern to me, purely for selfish reasons as that's where we do best tobogganing in the winter! we'll have to wait and see what the construction ends up looking like.
hope you had a lovely weekend with whatever fun you got into on the long weekend!