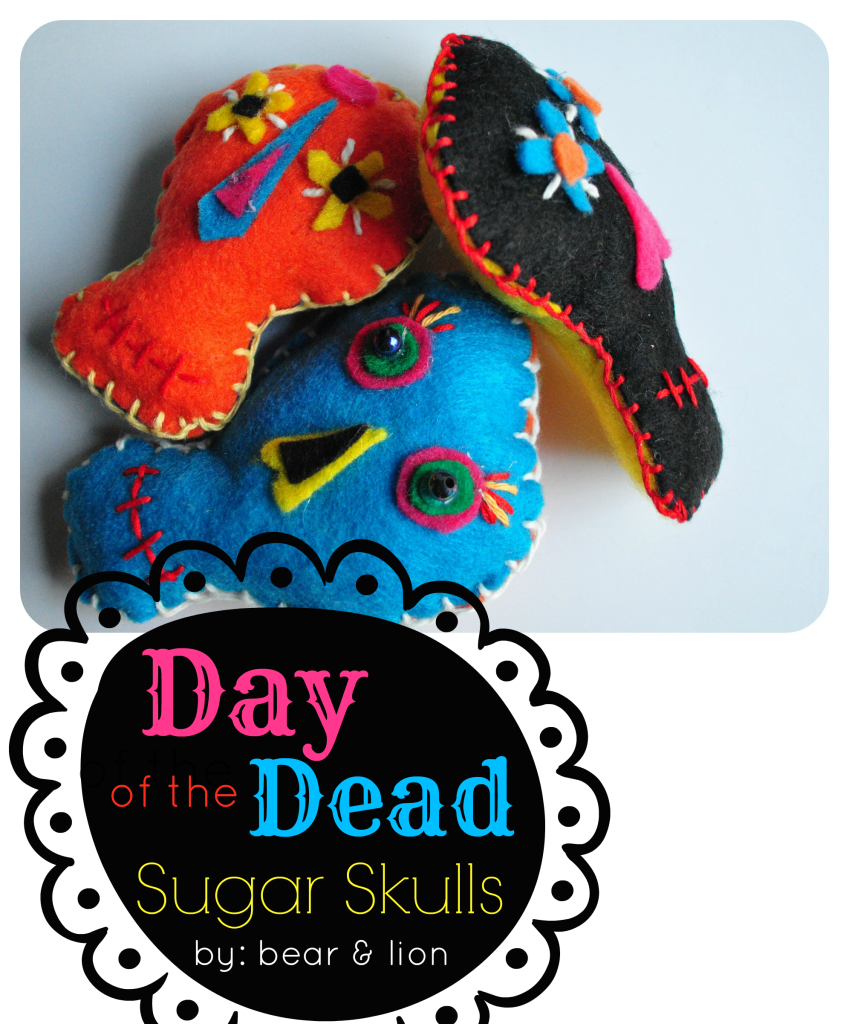 i just love the look of the day of the dead sugar skulls. if you google or go on pinterest for images, there a zillions of colourful ideas and projects! if you're not feeling crafty and want to buy some fantastic sugar skulls, etsy is full of creative people selling their projectslikeflower pots, garlands and more. (pinterest has lots of links to etsy shops.)
so, i made some simple sugar skulls from felt and here's what i did…
MATERIALS:
colourful felt
scissors
embroidery thread and needle
glue gun and glue
stuffing
INSTRUCTIONS:
1. cut out the skull shapes. i chose to just cut them free hand deciding to do the front and back in different colours. i liked the way a more asymmetrical skull looked vs. a symmetrical one.
2. then i just started cutting shapes out of other colours of felt. an upside down heart makes for a great nose! once i liked the way something looked i used a glue gun to stick them to the skulls. then i stitched the mouths on.
3. sew the two sides together using a blanket stitch. leave a small opening to fill the sugar skulls with stuffing and then continue stitching.
4. voilĂ ! such fun and colourful decorations!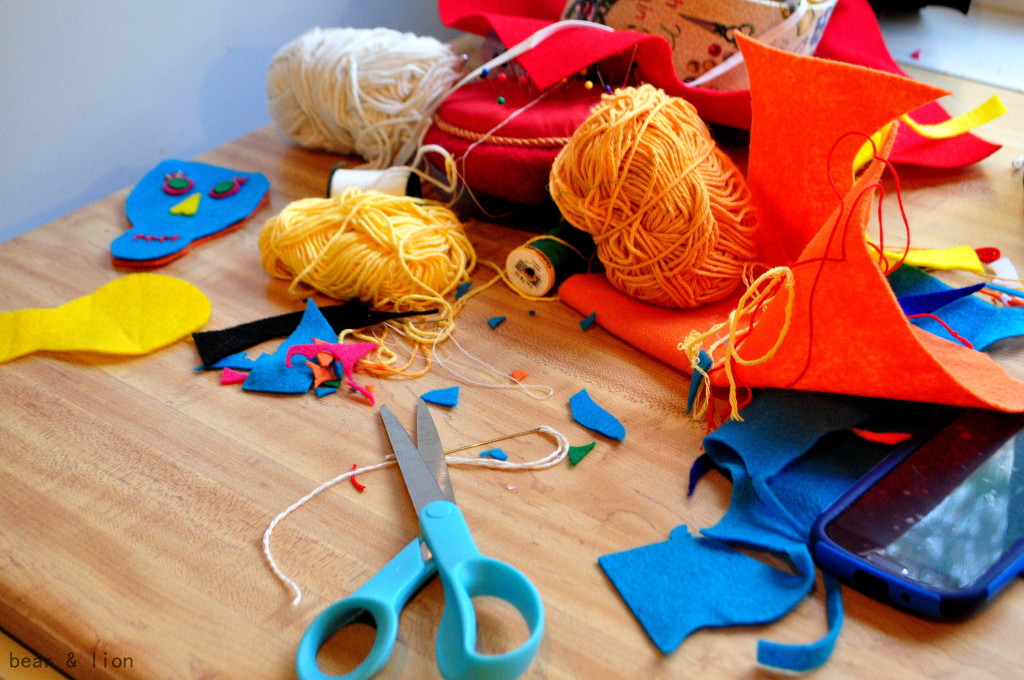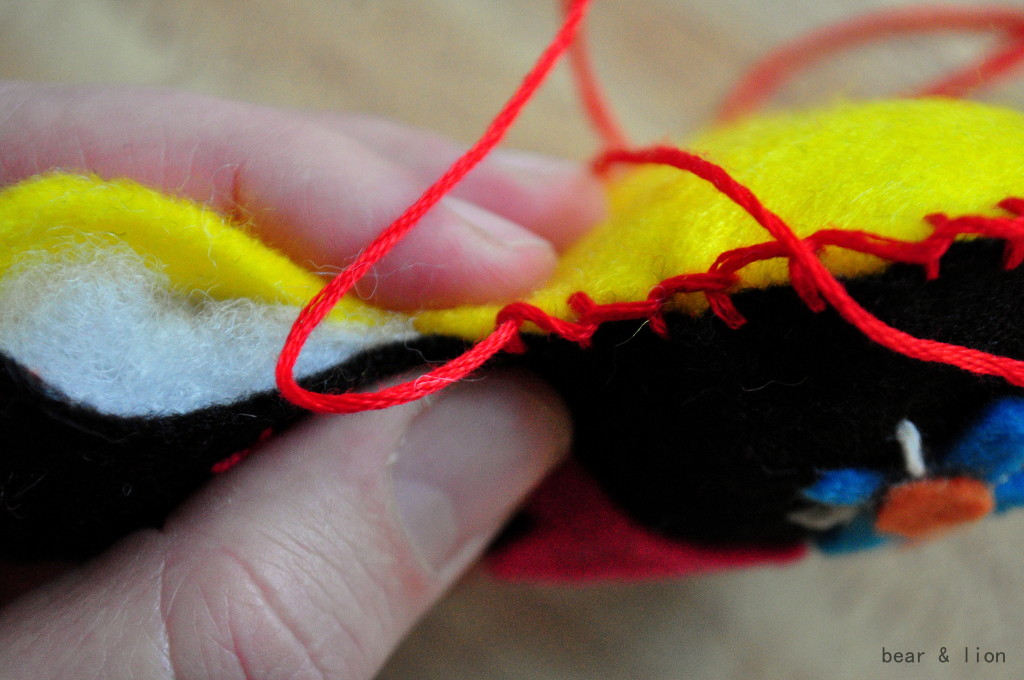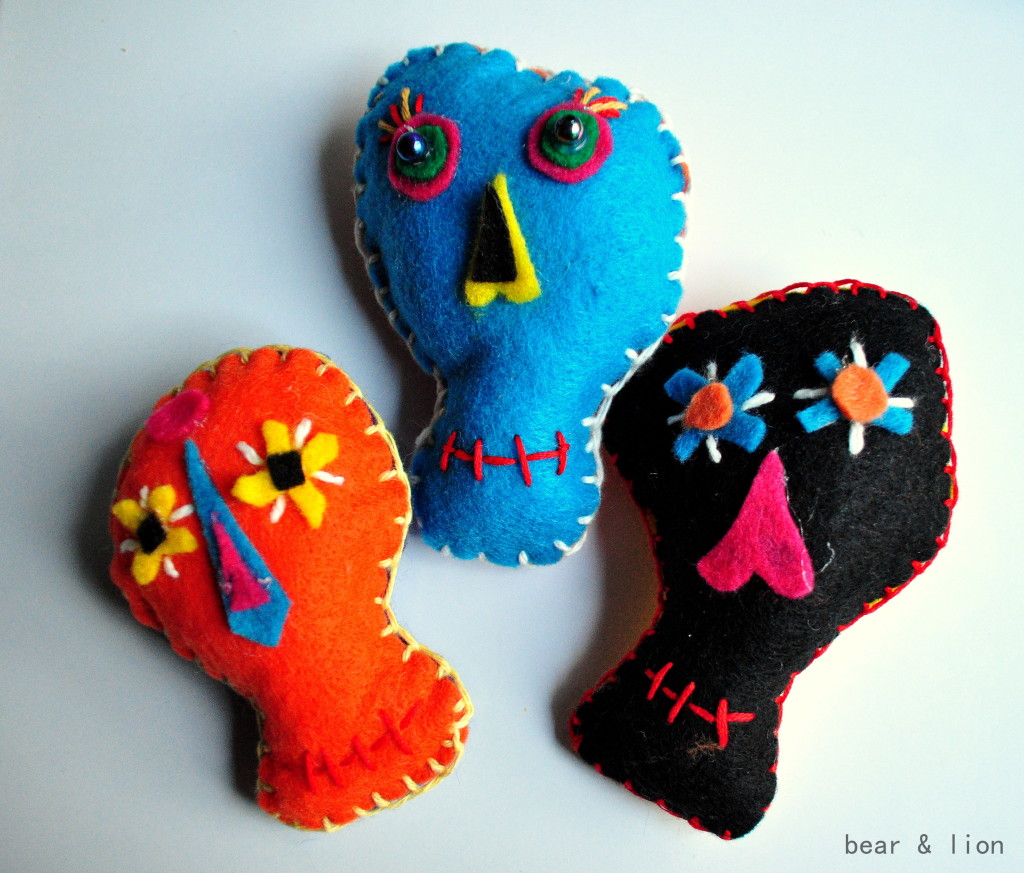 i'm super pleased with them! each sugar skull took about 30 minutes to make. i'll be making a few more and then making a garland out of all of them!

here's some of my favourite places where i found inspiration : casa artelexia made those colourful sugar skulls with sequence eyes, pear mama made those awesome potato stamped tea towels and alisa burke painted the gorgeous, detailed rocks!
happy crafting!