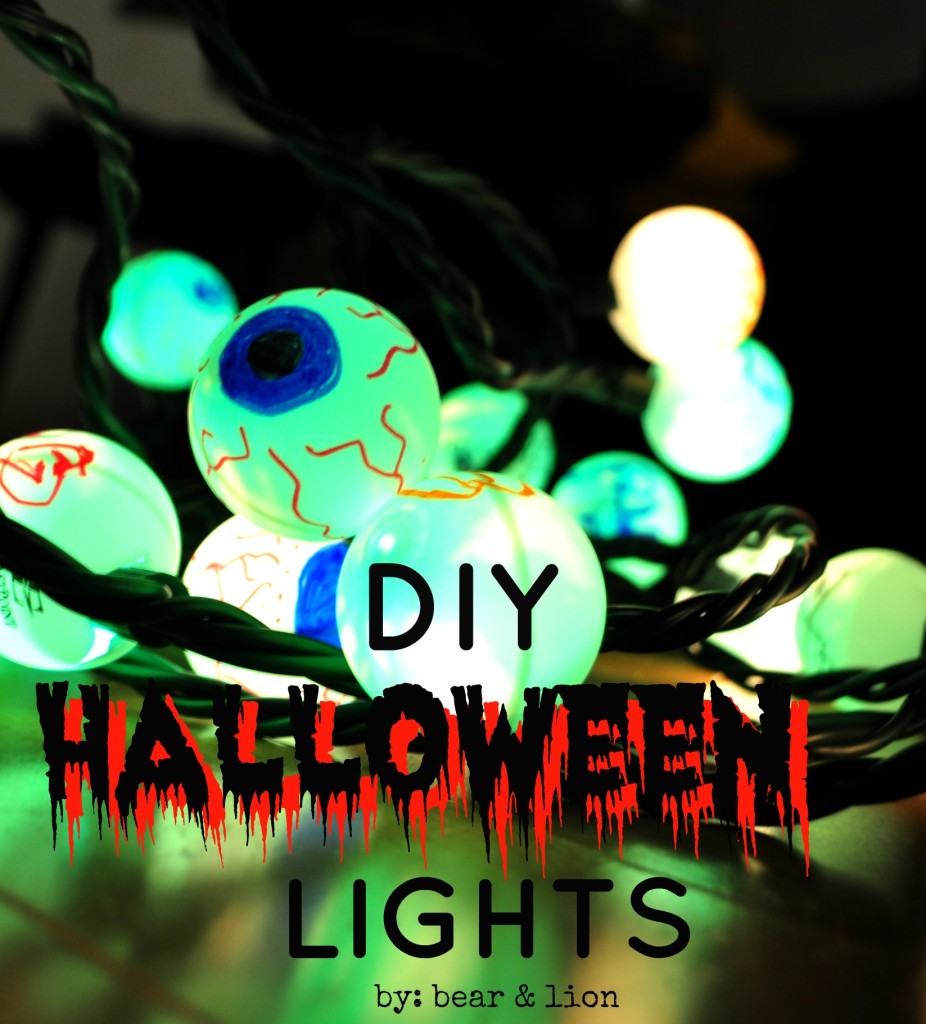 check out what we made! i got the idea from landeelu.
during our current reno it's hard to get too involved in crafty-goodness as everything is packed away in boxes or hidden in a corner under a pile of stuff. so this project was perfect, few materials and nothing to clean up. my boys loved, LOVED this craft. i bought a box of 30 ping pong balls from canadian tire for $10 and sharpies from target for $8, sounds expensive but the markers will last a while and we didn't actually use all of the balls. i found a string of green x-mas lights in the basement, which i thought were perfect for spooky halloween lights!
*i did let both kids use permanent markers, but you don't have to!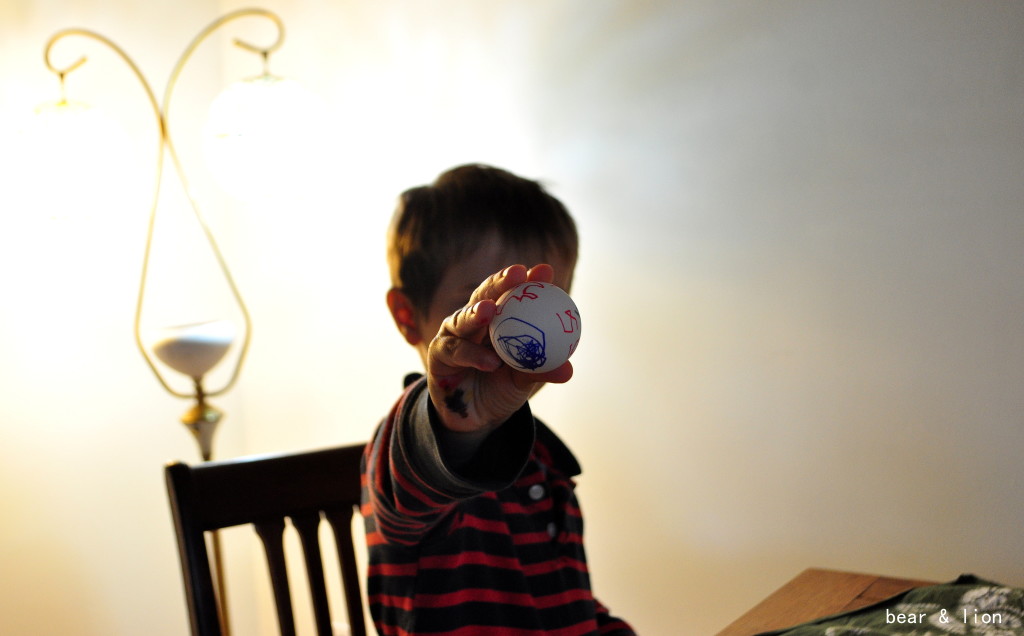 check-out the spooky mummy, eye ball and pair of bats my boys drew!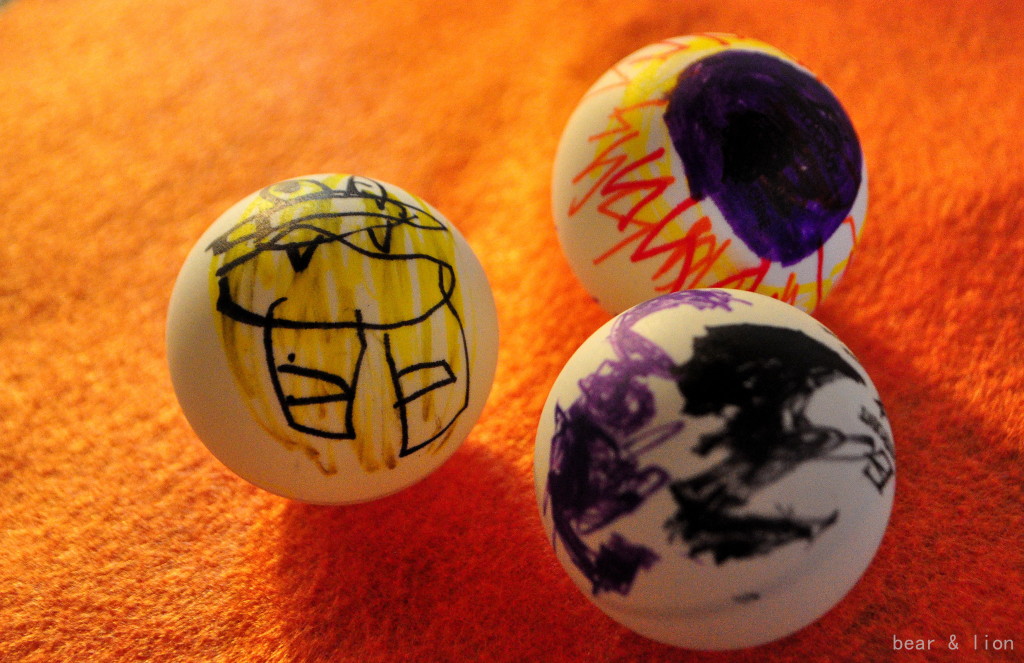 MATERIALS:
ping pong balls
permanent markers
exacto knife
string of x-mas lights
INSTRUCTIONS:
1. decorate each ping pong ball. we did all kinds of halloween themed drawings like bats, pumpkins, bleeding spider web, eyeballs and a mummy! spoooooky!
2. cut an X on the ping pong ball with an exacto knife. attach to light string. (consider which way you want your eyeball or other image to face once attached to light string)
3. hang in a place where they can be admired and plug in!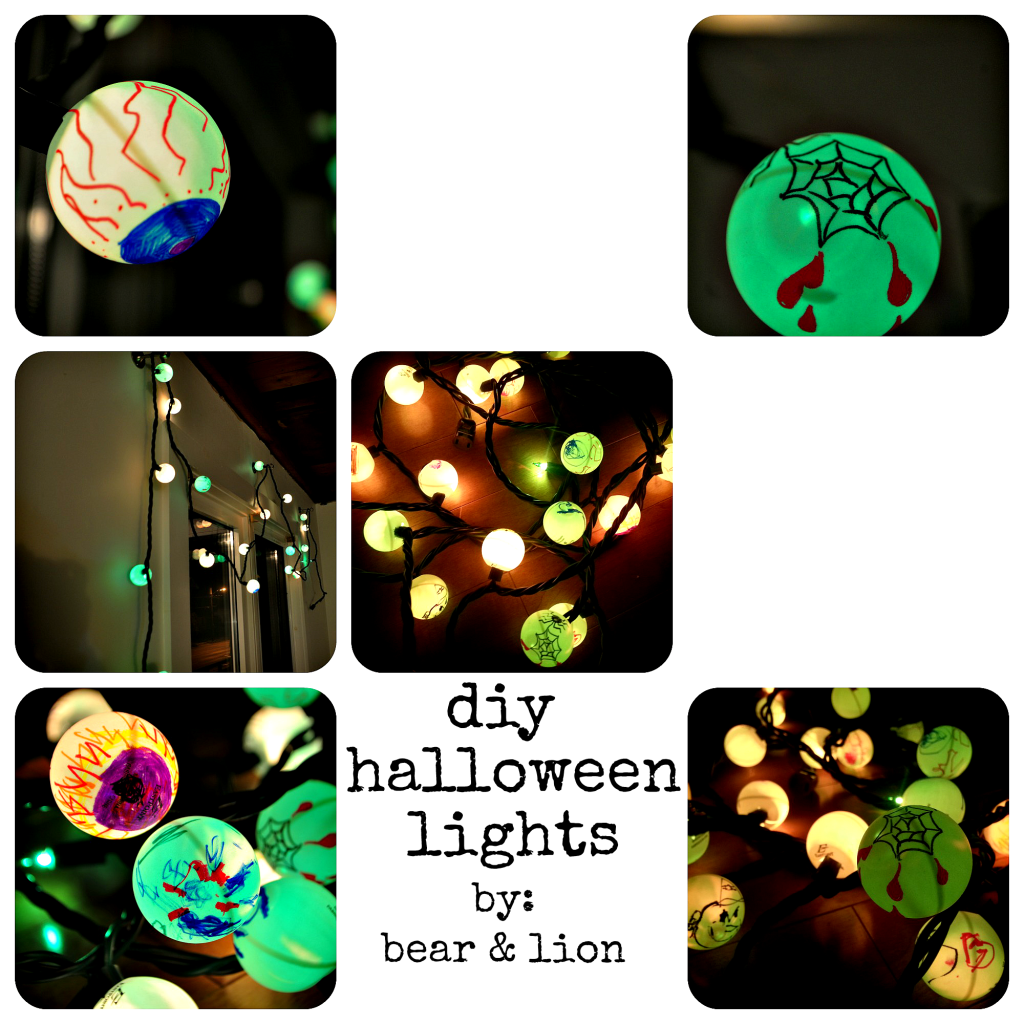 hope you love making your lights as much as we did!