we here in southern ontario we have enjoyed a lovely fall with warm temperatures making things feel more like summer! but, it seems as though things are taking turn now as cooler temperatures are settling in, grey skies are taking over. this kind of weather makes me want to pull out my crock-pot and dig up all my belly warming recipes.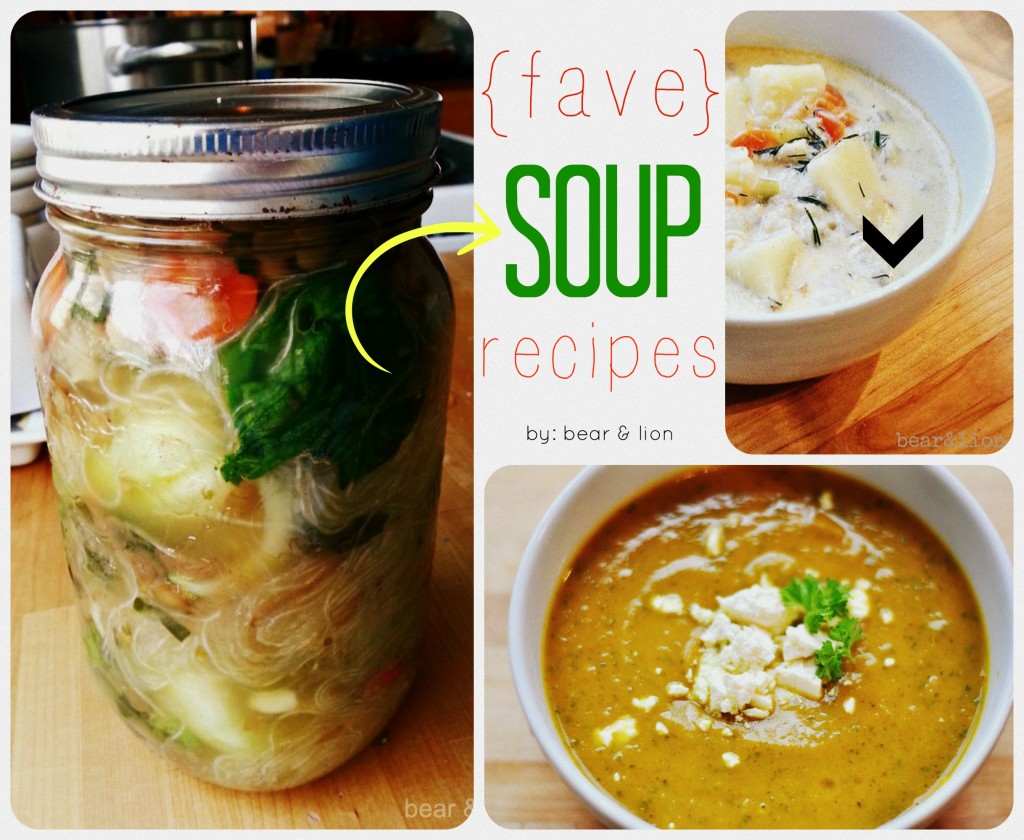 about a year ago i started a soup exchange with some neighbourhood friends. once a week everyone cooks up a batch of yummy soup and then we exchange a big mason jar of soup with one other person. it's such a life saver, because i often freeze the extra soups for busy weeks when there just doesn't seem to be enough hours in the day to get dinner done!
here are a few of my favourite soups that i made for my friends…
i went to the library and found a bunch of soup recipe books for inspiration. this week i made a super delicious minestrone soup that i adjusted slightly from the original recipe to accommodate my ingredients and taste! i'll be sharing that recipe here on the blog soon!
happy soup-ing!