---
are you looking for a easy christmas project? these dried orange and lime slices are easy, although theu do take a while to bake.but, once they are done they make for lovely decorations, gifts, wreath accents, or whatever!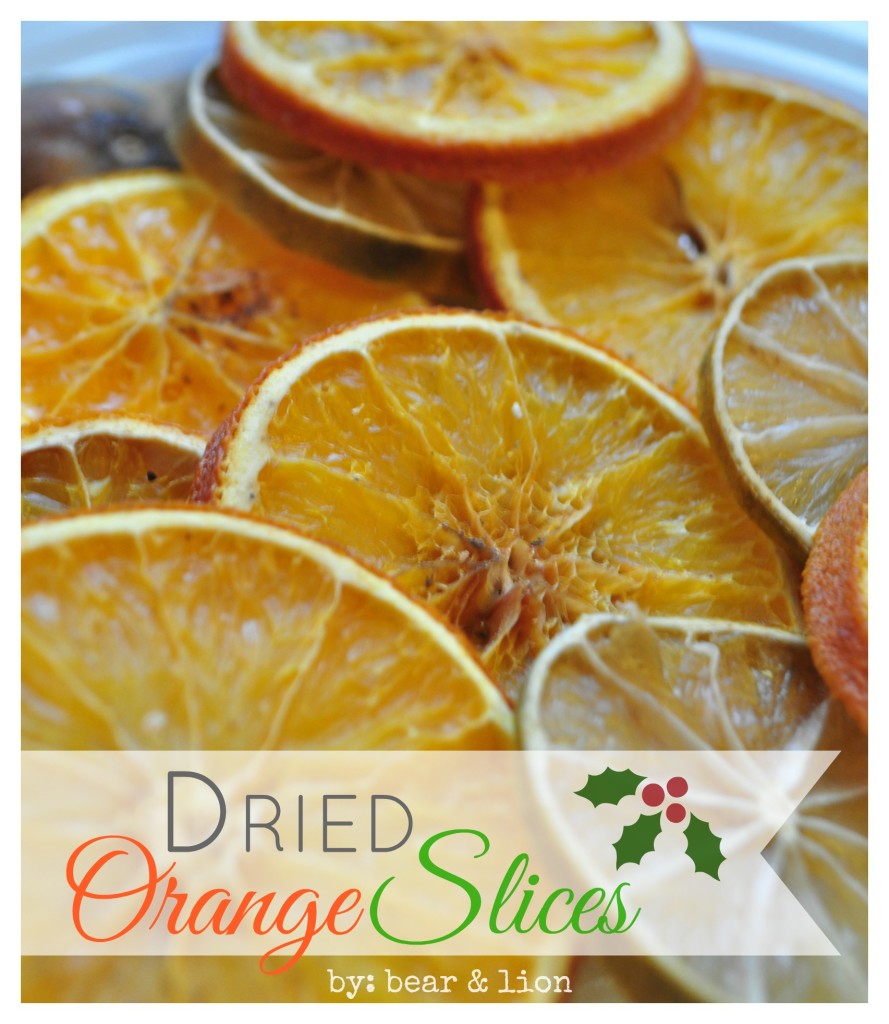 first i sliced my oranges and limes. then i placed them on a cookie sheet and baked them for about 5 hours at 170F. some people suggest using a cooking rack to bake them on, but mine is packed away because of the reno. i did flip the citrus slices every so often ensuring even drying and sprinkled some clover into them. my house smelled AMAZING!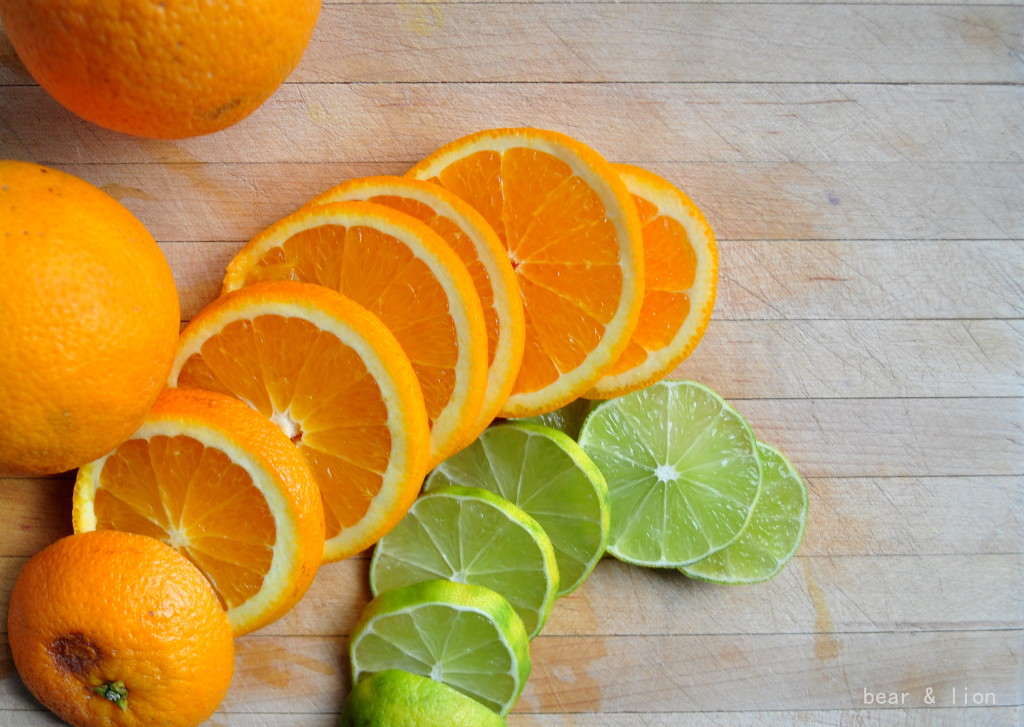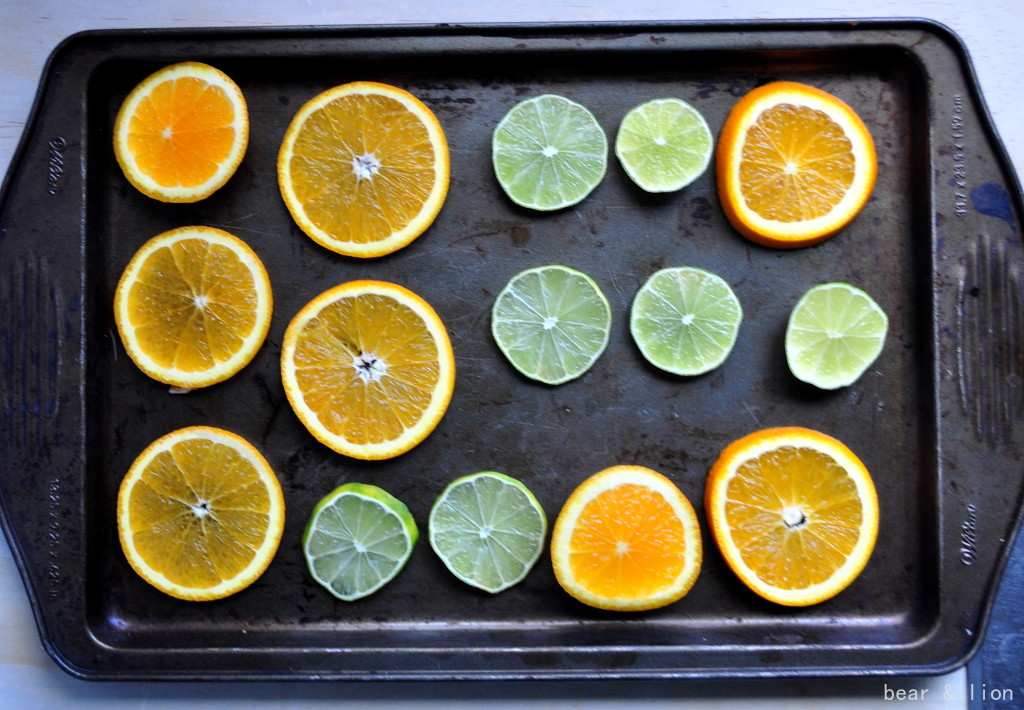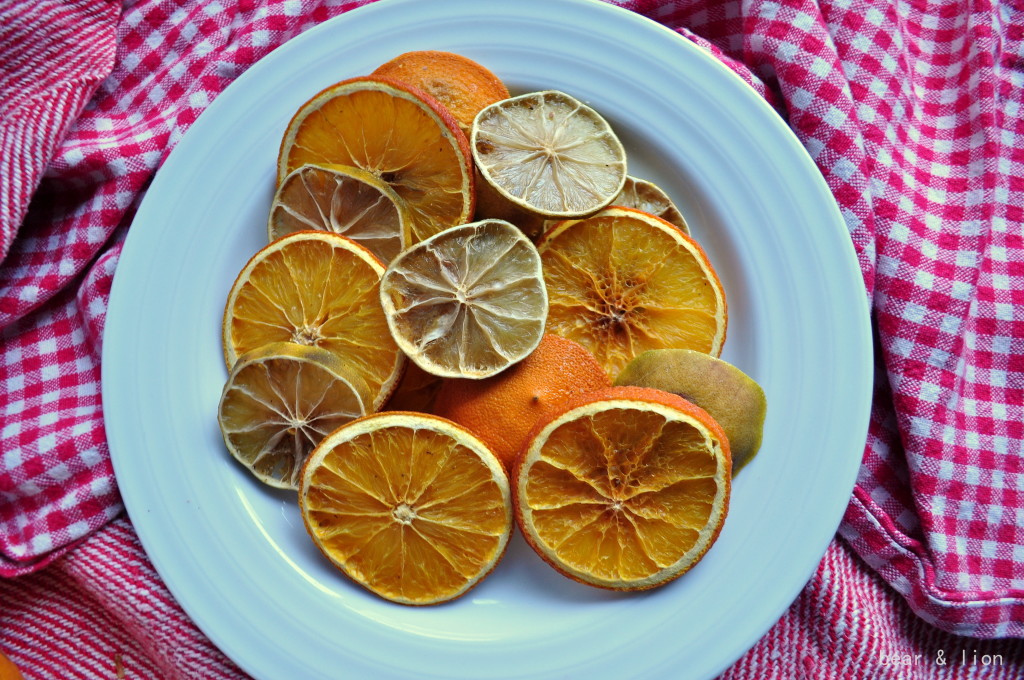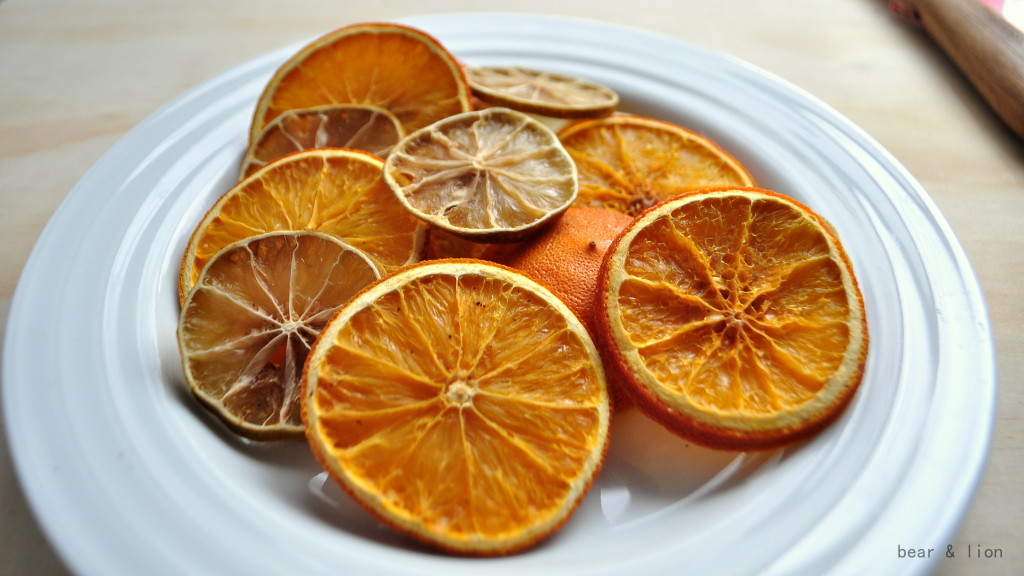 here are some beautiful ideas from other's to show how use the dried slices creatively.
i love the look of the oranges with the greens here in a garland by buckets of burlap. this garland could be hung outside on railingor around a window. simple, but gorgeous!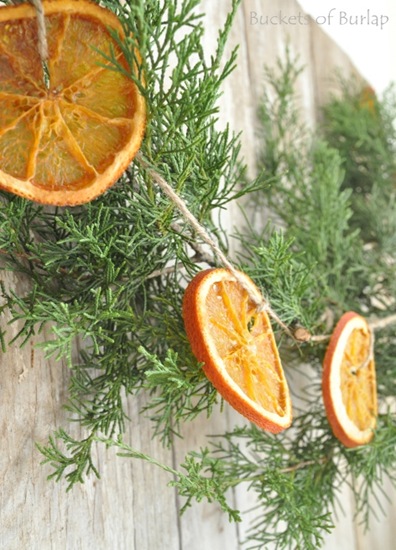 this jar of simmering spices is a wonderful gift idea! sheryl of the lady behind the curtain suggest offering it as a hostess gift, which i think is a great idea!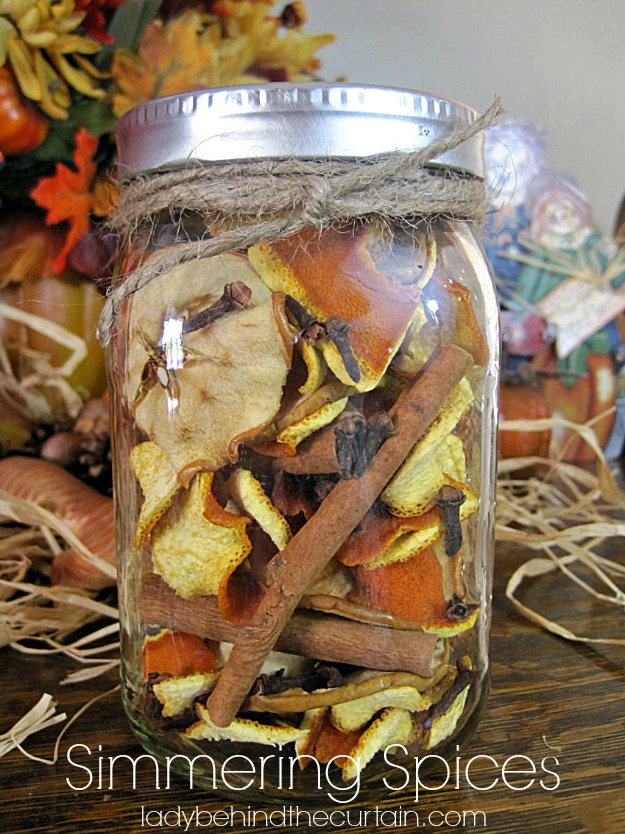 i just love the look of this lovely wreath using dried fruits and other natural pieces from crafts 2 cherish. the textures and colours are beautiful!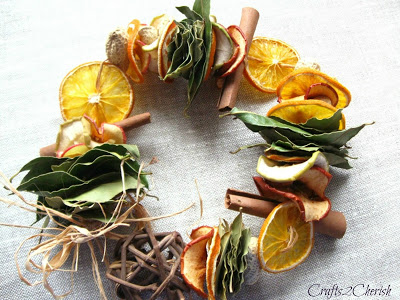 if you do decide to make dried citrus slices, just make sure you give yourself plenty of time!
enjoy!