---
stocking stuffers… stocking stuffers, sometimes these little gifts get such a bad rep. well if you're buying something generic that may be the case, but if you put some of your back into it and create a homemade stocking stuffer then that can be a very personal gift!
tis the season for getting crafty and creative! making little stocking stuffers for the people you adore is a wonderful way to share some homemade goodness in a time of intense spending! i've brought together 10 ideas for you to try and all of these can be made with simple crafting supplies and home deco items! if there's an item you don't have or need some more supplies for your project why not check Raise to see if they have a deal for craft and decor supplies. you may often find craft deals around this time of year as so many people are making their own gifts!
here we go! my top 10 stocking stuffer ideas (in no particular order) for this holiday season! (not all these ideas are "christmassy" themed, but perfect none-the-less as stocking stuffers… there's something for everyone on your lists here! promise!)
ahem! drum roll please….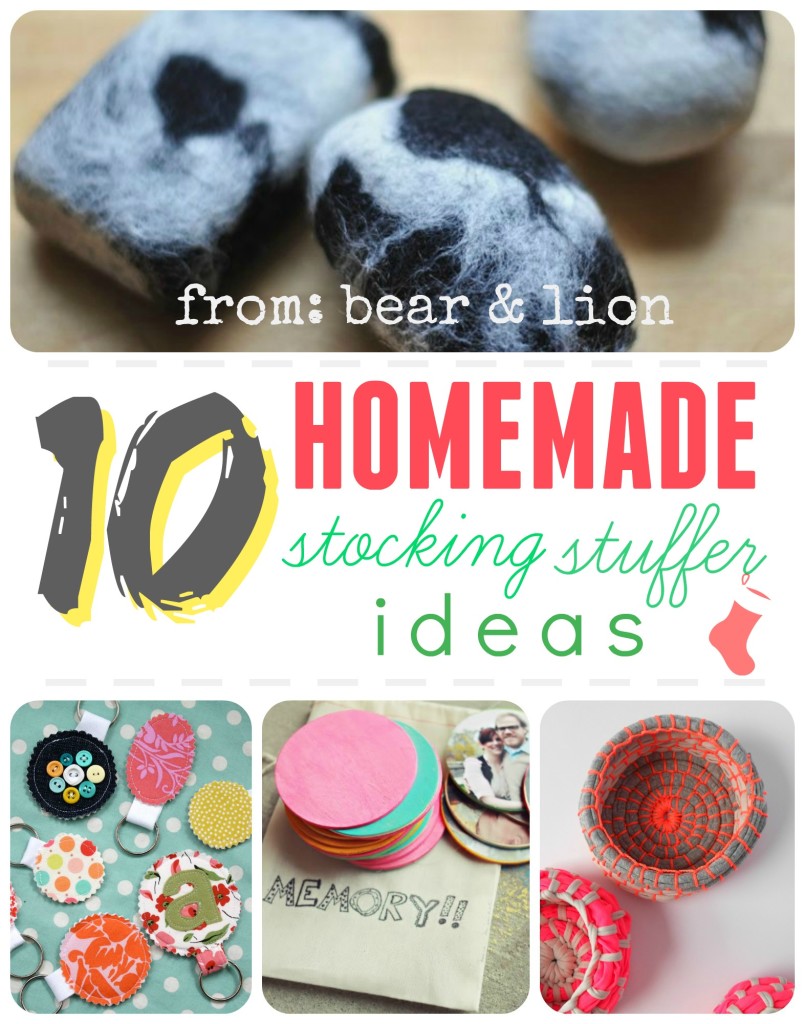 ---
i made these felted soaps last year for people. they were very well received and enjoyed! and, i had my then three year old help me, which was totally fun and adorable!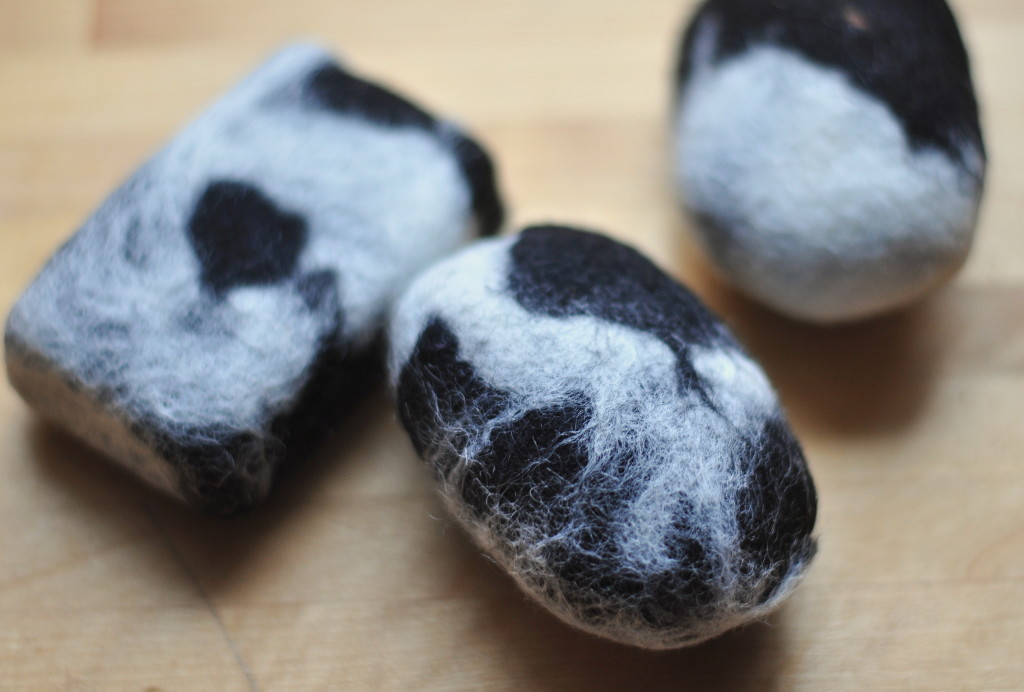 ---
look at these colourful homemade crayons from it's gravy baby! this is a great gift idea you can get the kids to help with, even the little ones can do their part! and who wouldn't love to get creative with these awesome multi-coloured tokens of love?!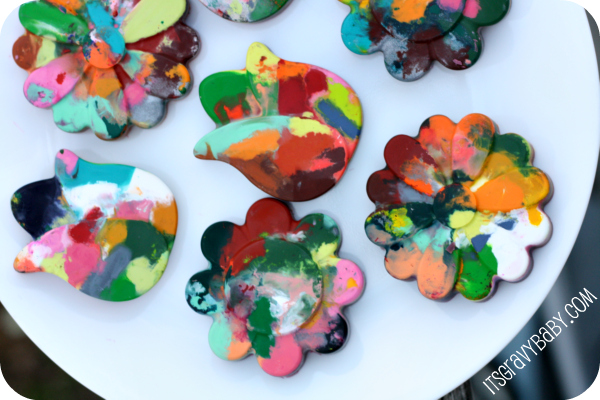 ---
don't these sugar scrub cubes look good enough to eat? well, they look delicious and i'm sure your skin would enjoy a nice scrub in the tub with these! lovely idea for any tired, hard working body… hey, so that could be anyone! thanks for the idea hello natural!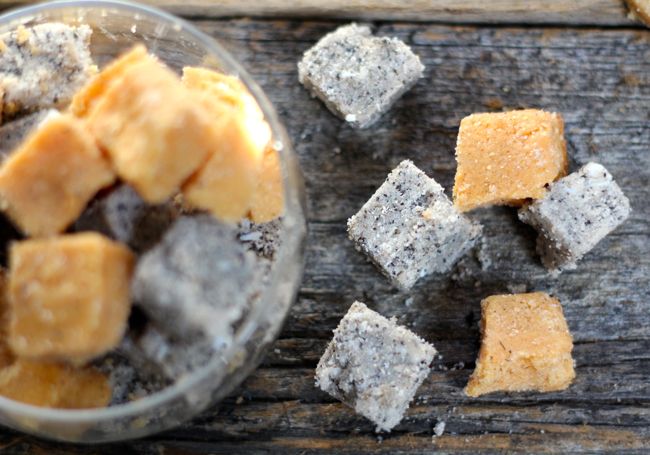 ---
i used to collect keychains as a kid! i love these sewn keychains from living with punks, and i especially adore the little buttons embellishments, how cute are they?! you could use fabric from old torn clothes like your favourite pair of jeans of concert t-shirt… i love using old things for new projects!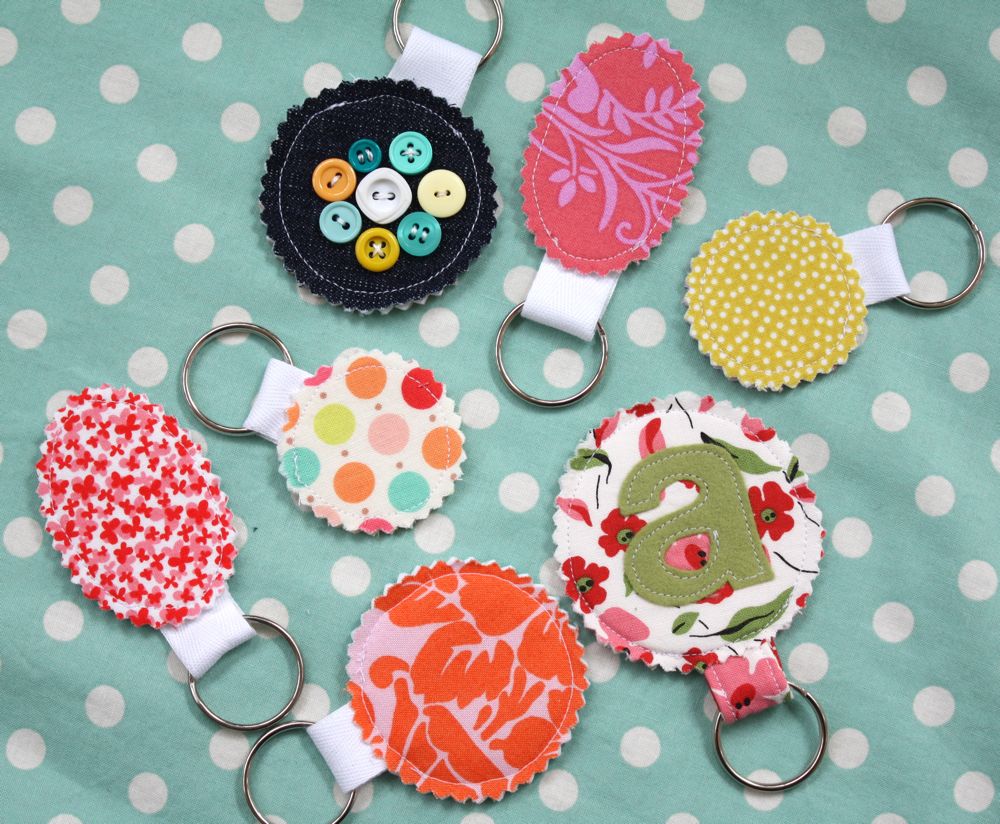 ---
anything jersey and i love it! this grey jersey bowls with the neon stitching is amazing! excellent tutorial from the red thread on how to make your own! you could easily fold a bowl to fir your stocking… haha! these wee things are perfect for odds n' ends that need a place.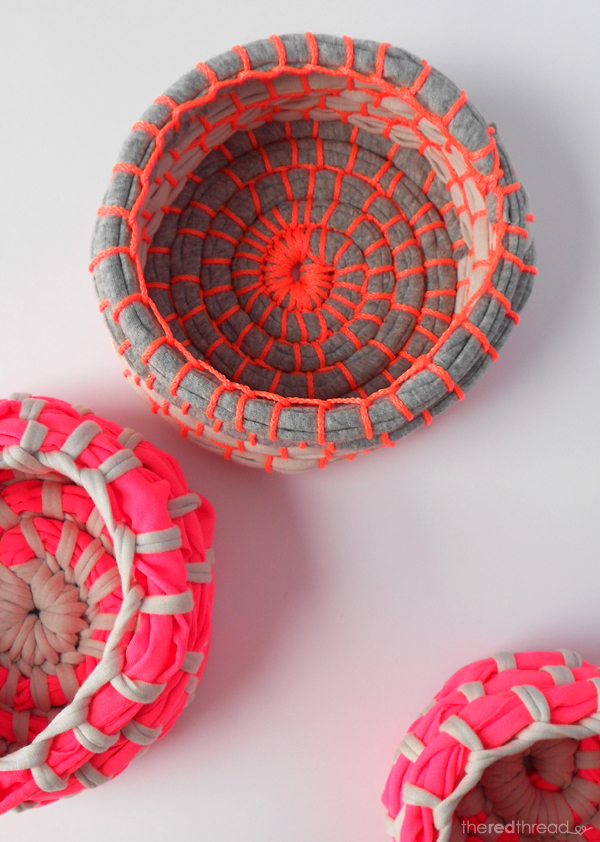 ---
this memory game from dear lizzy is so wonderful! i think that hardest part for me would be picking and choosing the photograph's i'd like to use! this is a great idea for little people who might live far away from extended family or friends. so sweet!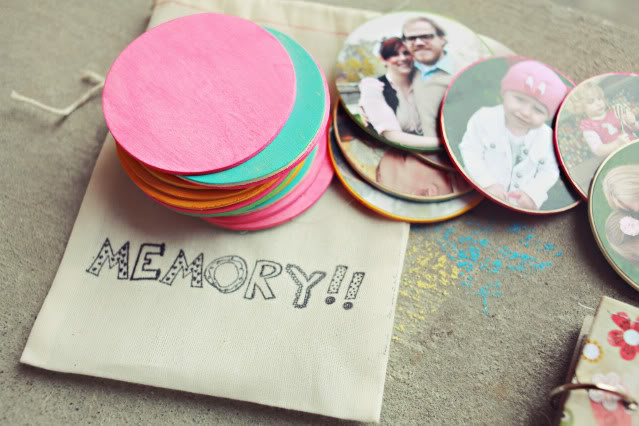 ---
these little hand warmers are a great idea from holly dolly! quick and easy to make, but something practical to share with those you love during the freezing winter months! LOVE!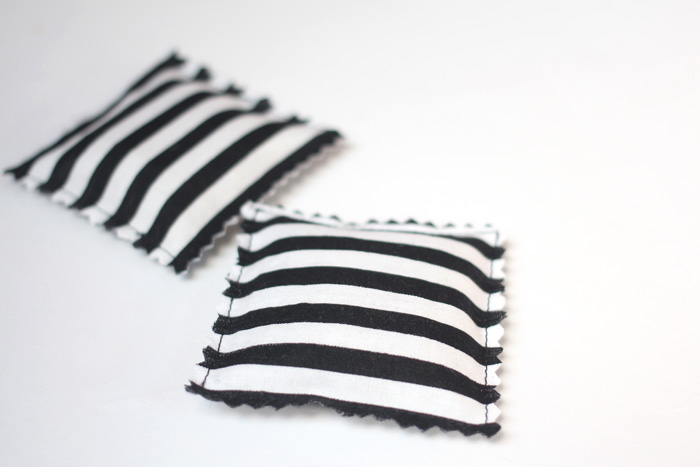 ---
this sewing kit in a jar is a delightful stocking stuffer for any novice sewer you know. the paper mama has included lovely photo's and a complete list of what to include in your jar. i actually have a very specific person in mind for this gift, someone who was born less than 10 years ago!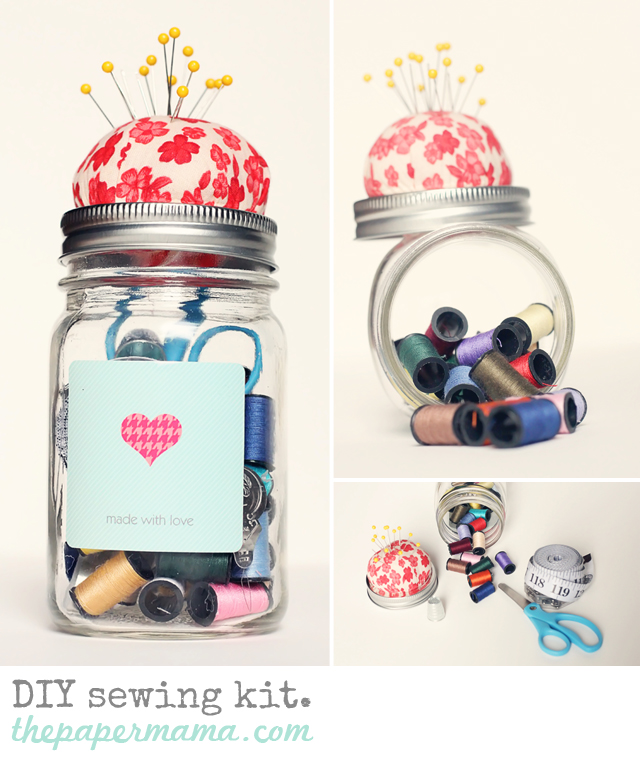 ---
aren't these dancing family cut-outs from sweet paul hilarious?! what a wonderful stocking stuffer idea for your grumpy grandpa or your mischievous little nephew! i know my boys would have such fun with these!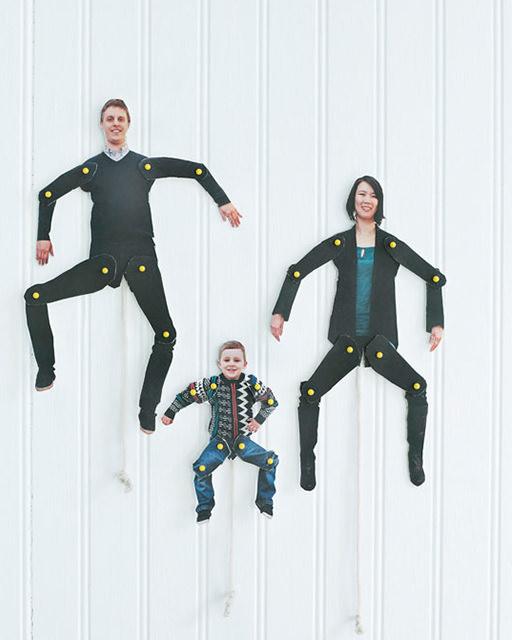 ---
how lovely are these monogrammed mugs from pine gate road? what a great way to personalize a gift. i especially love the gold sharpie here, makes the mug look fancier, so fantastic! if you wanted to go the extra mile with this gift idea, why not order a Custom Mug With Name and Dogs on. i love receving personalized gifts so i think these mugs are an amazing present!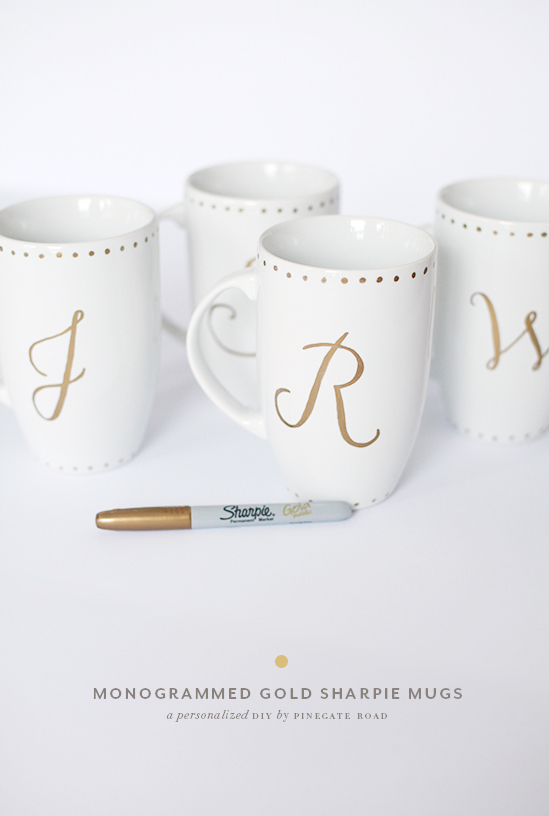 ---
i've definitely been busy pinning these ideas and more on pinterest! there are so many unique and beautiful ideas out there to be made!
if you don't already, come and follow me on pinterest!
let me know which stocking stuffer idea you're going to give a whirl!