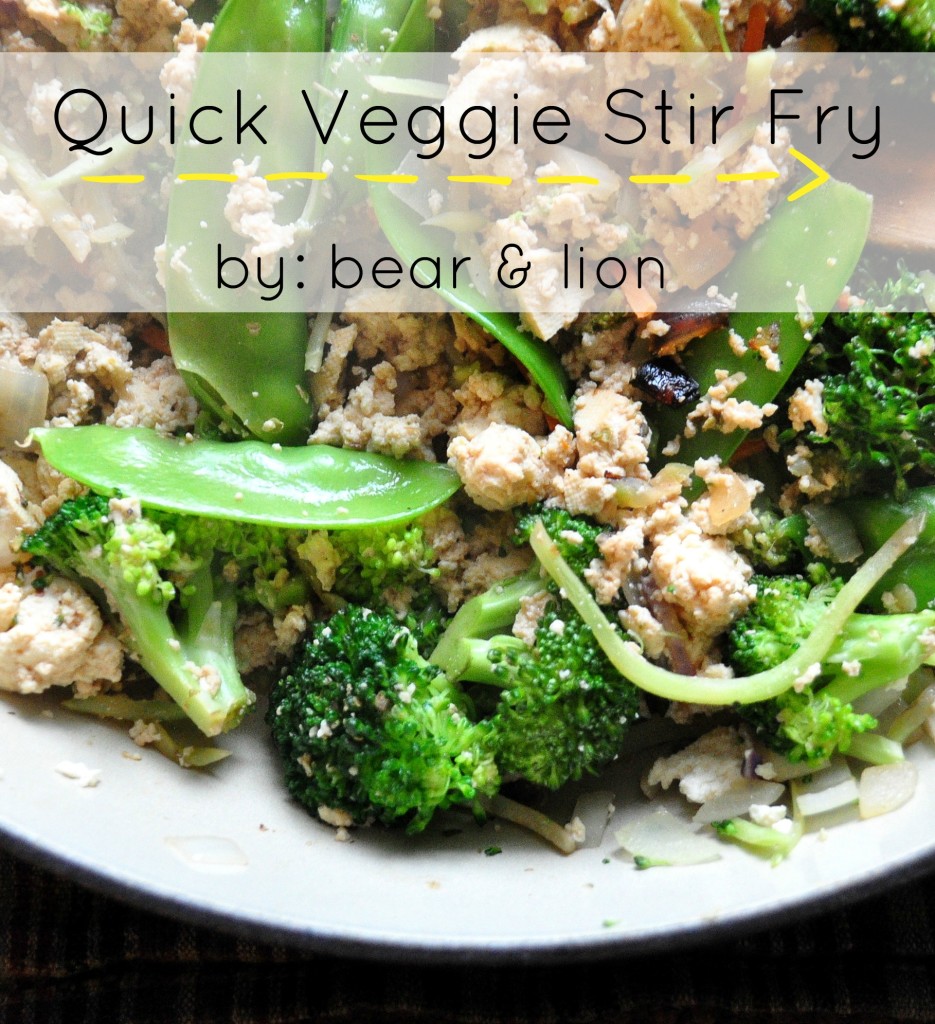 with our kitchen under renovations making dinner has become tricky. we have eaten out a few times, but that gets old and expensive quickly.
this how things look at out house these days… there aren't tools all over the floors all the time, but our walls are all open, there are no counters and everything is pretty chaotic.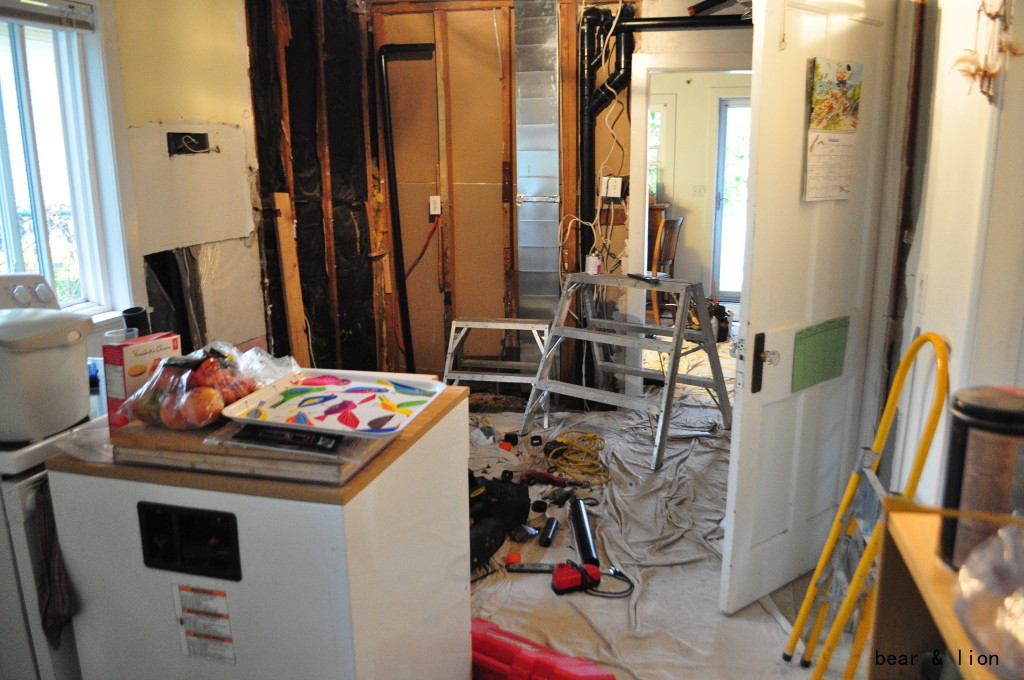 our stove and oven work, but there is no running water in our kitchen. so, while grocery shopping i was looking at some packaged, convinience foods trying to decide what my family would eat.
i found this bag of ready to go stir fry veggies. i cooked it up with left over rice and combined tofu, threw in a mango, seasoned it  and it turned into YUM!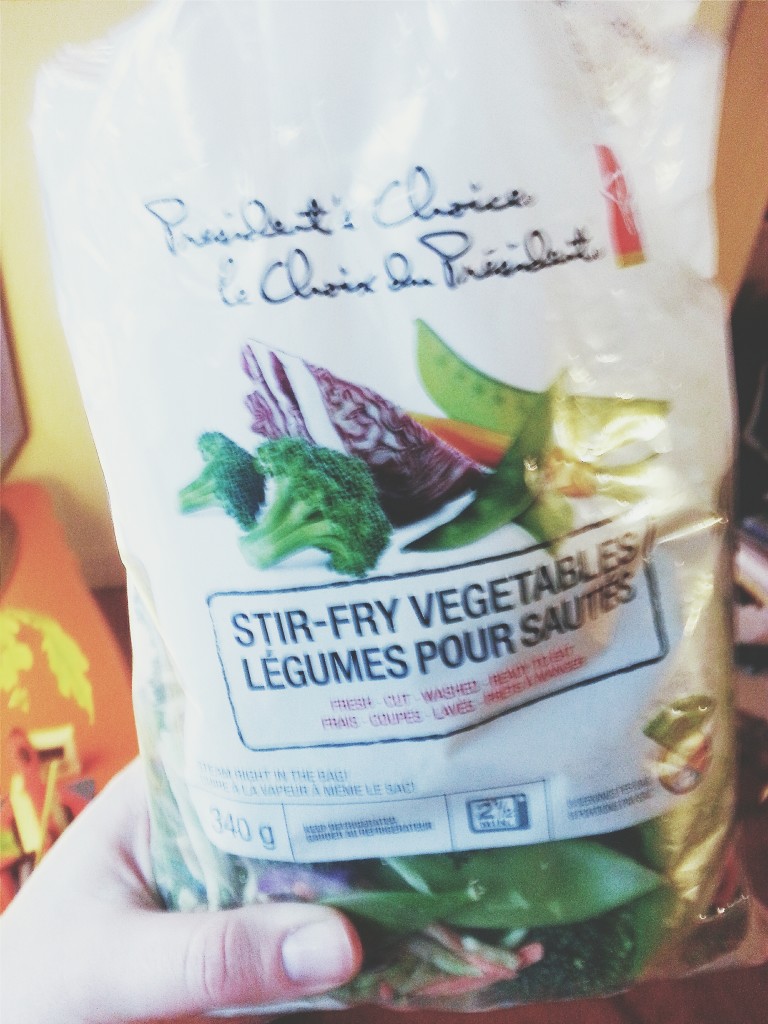 INGREDIENTS:
1 package of stir fry veggies ( i used the presidents choice brand)
1 block firm tofu (scrambled)
1 mango
2-3 tblsp tamari sauce (or soy sauce)
2 cups rice ( i used left over)
1/2 tsp cumin
lime juice
DIRECTIONS:
1. throw all ingredients onto a wok or pan, season, stir, serve.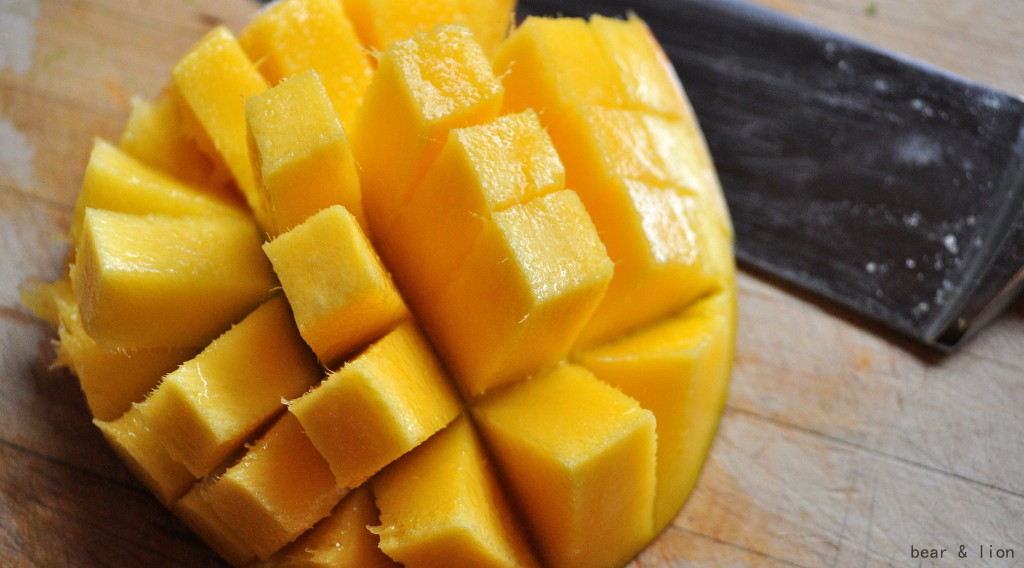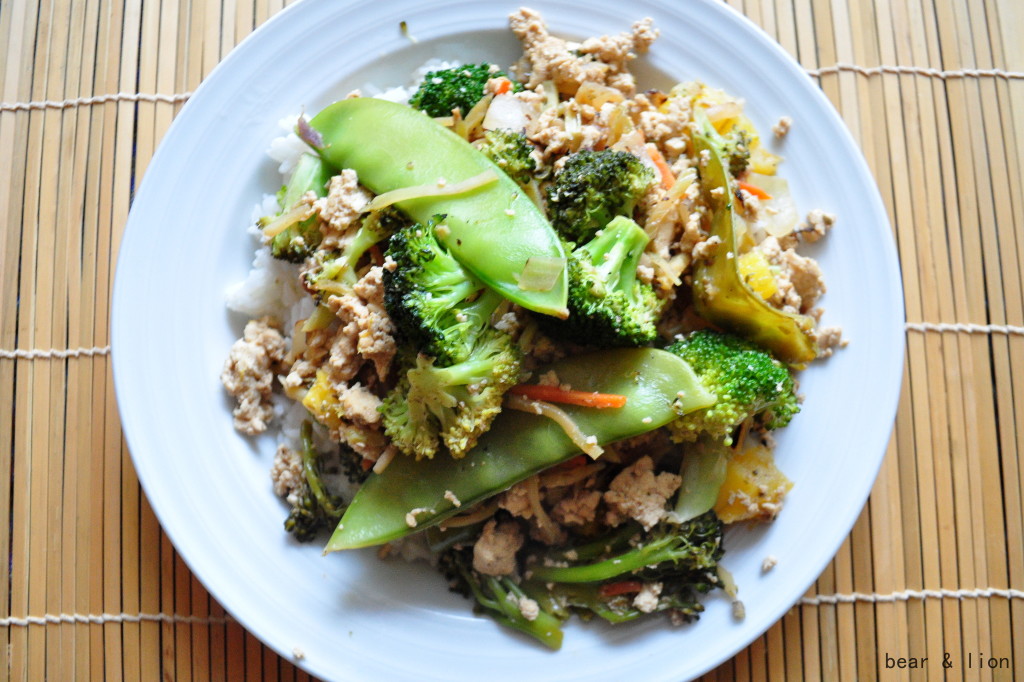 i like to squeeze extra lime juice before eating and possiblyadd tamari sauce. depends on the day and my mood!
happy (quick n' convenient) eating!