we made these super cute. super yummy, super easy reindeer cookies after school one day. it was great way to get some christmas cheer into dull monday afternoon, as we also had our CHFI holiday music cranked!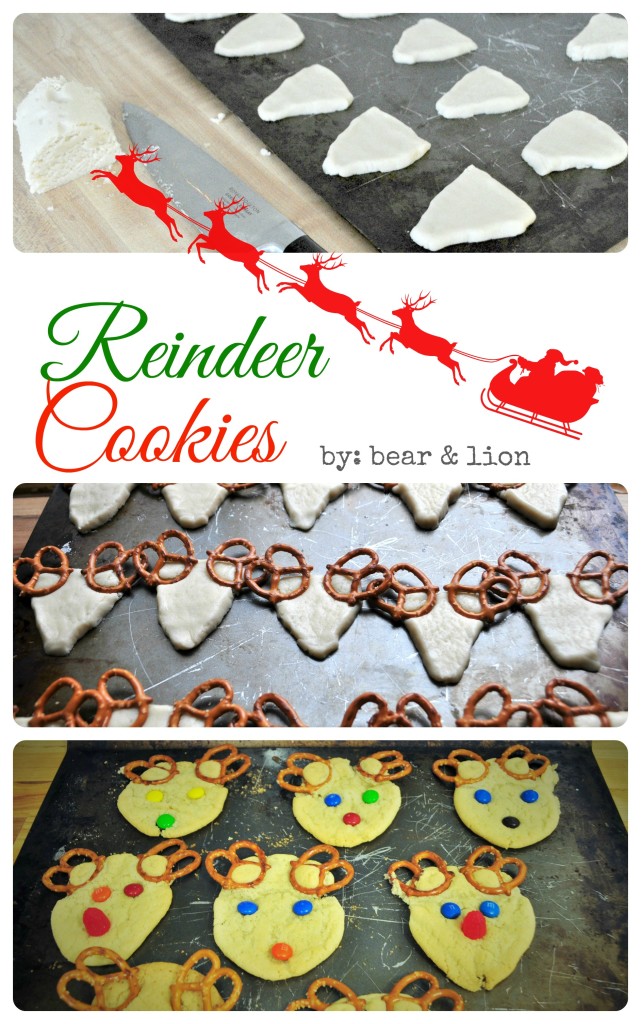 the recipe is from pillsbury, CLICK HERE for deatils. there's no mess, it's fast, easy and the kids LOVE the whole process so much!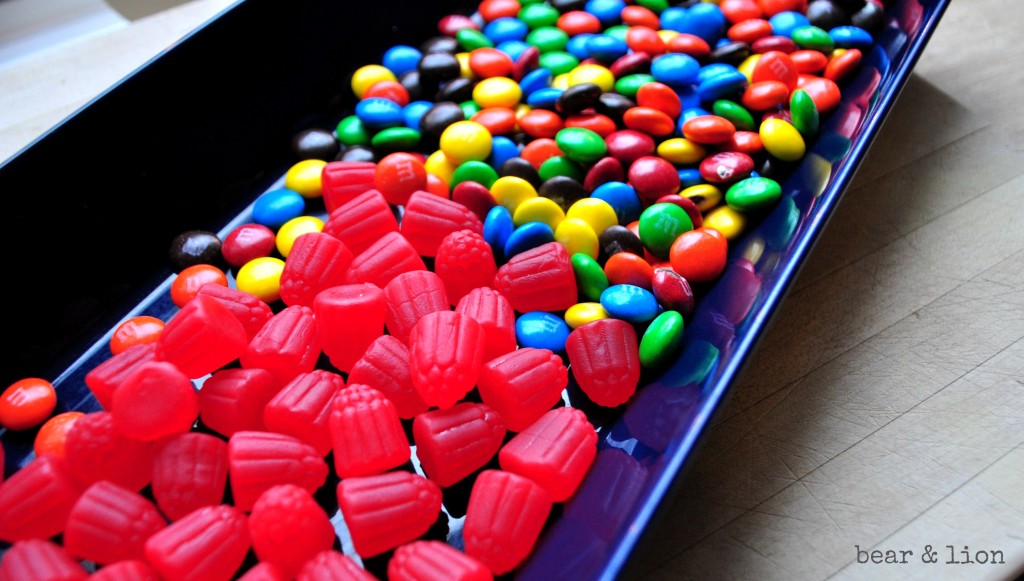 just a few tips :
remember to buy the small pretzels as the cookies expand A LOT as they bake, so you need to be generous with the spacing or the "antlers" can fall off when you're removing from the cookie sheet.
get your christmas helpers to decorate fast, because at the cookies set the candy eyes and noses just wont stick!
we used swedish berries and M&M's for the eyes and noses. more colourful!
this is the only time i buy cookie dough in a tube, and i just let it go! haha! you should too!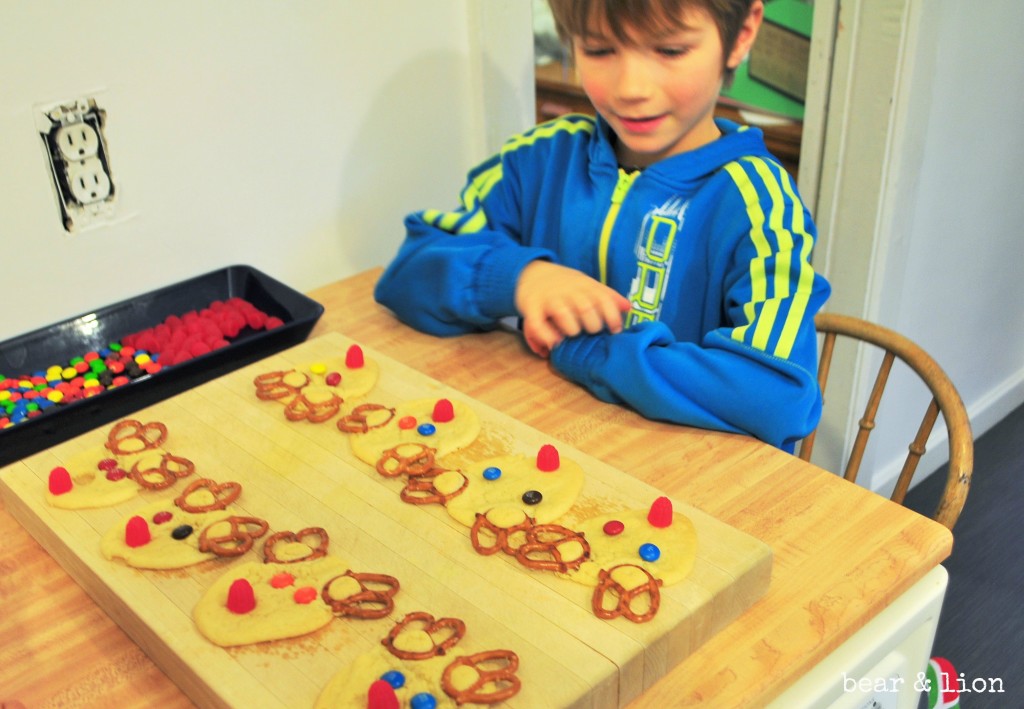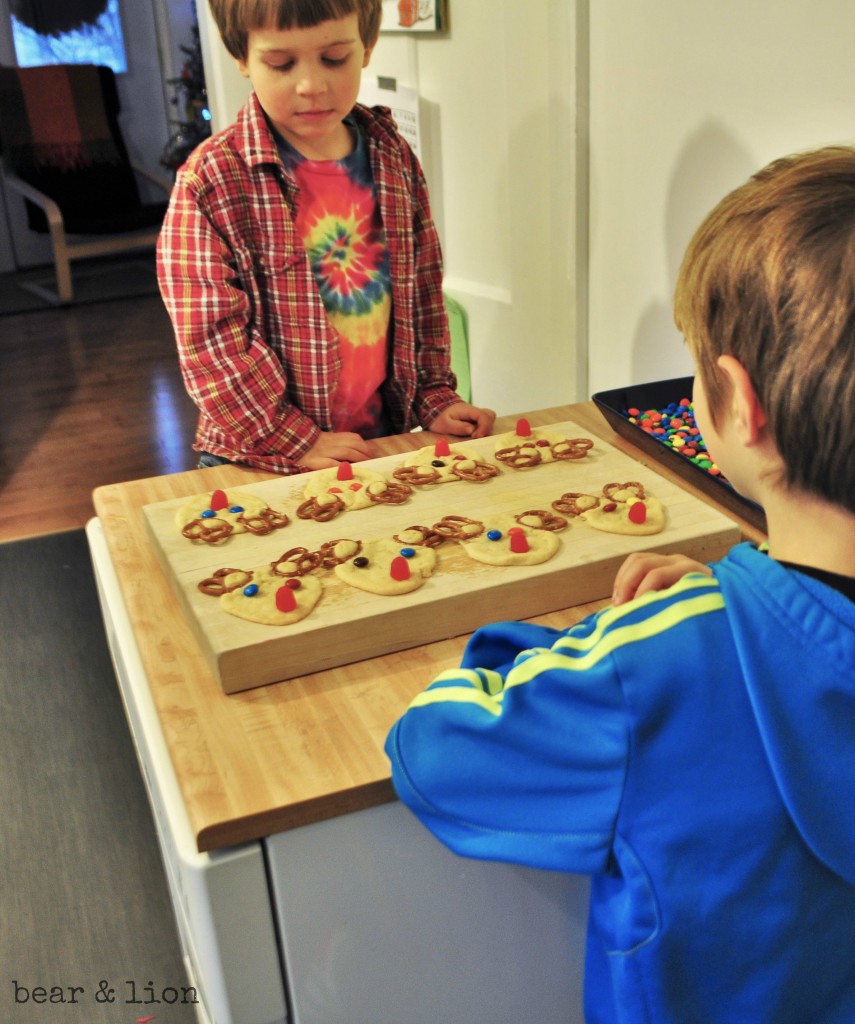 we actually baked these gems a few christmas' ago when bear and lion were three years younger than they are today… man, have those kids grown up a lot in that time! so amazing! check out the adorable pictures HERE!
ENJOY!