christmas feels like it was a million years ago, but i want to share a few pictures with you anyway.
we had such a wonderful time. it was busy, but fun!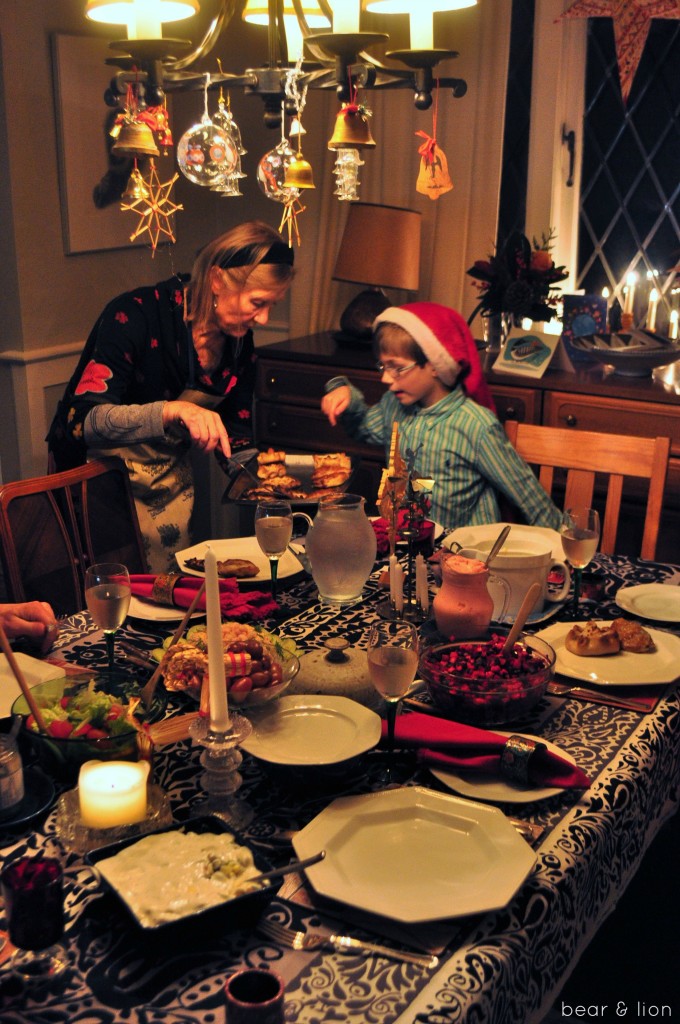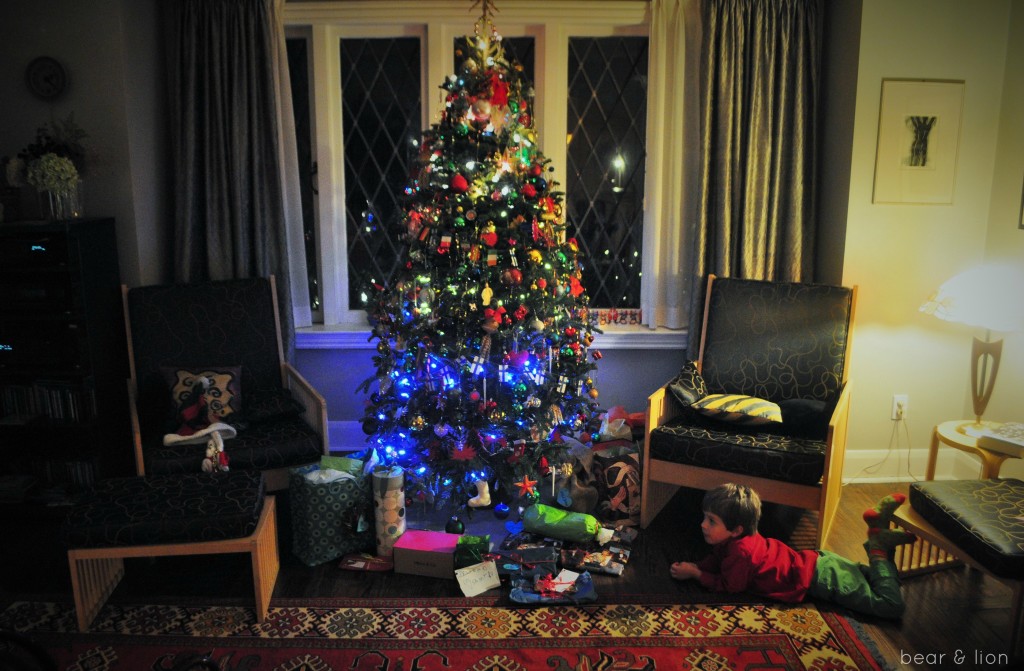 below is a picture of the beautiful piparkakkutalo or gingerbread house my mum made. there is a little tea light in the front that's the skating rink, plus there's a ladder on the side there! love it! my mum is so creative!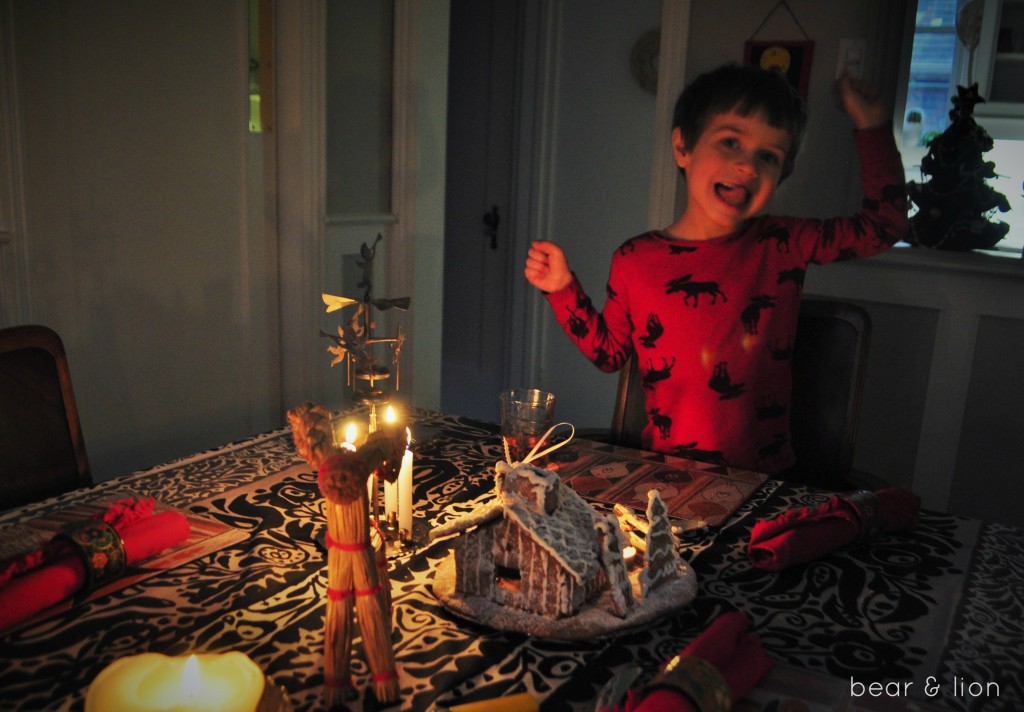 the kids got twister from DH's sister and her mister. of course we had to crack it open immediately and give it a go!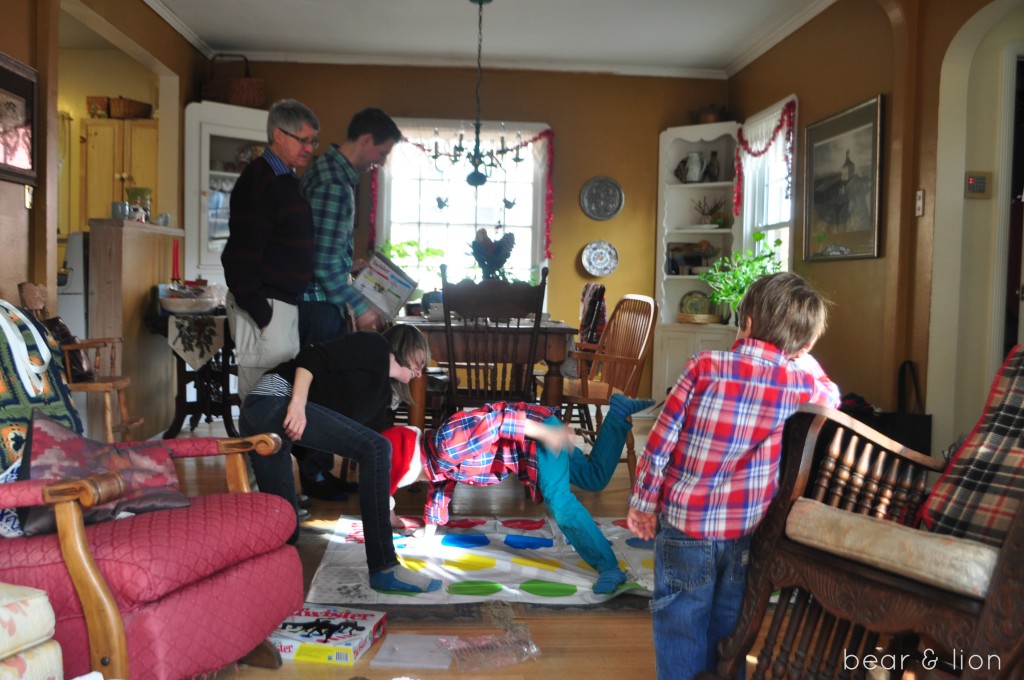 for new years, we hit the cottage up in muskoka! there was no snow upon arrival, but withiun 12 hours heaps and heaps had fallen, and just kept coming! the forest around the cottage turned into a magical winter wonderland. this year the temperatures weren't that cold even, so hitting the outhouse wasn't that bad! haha!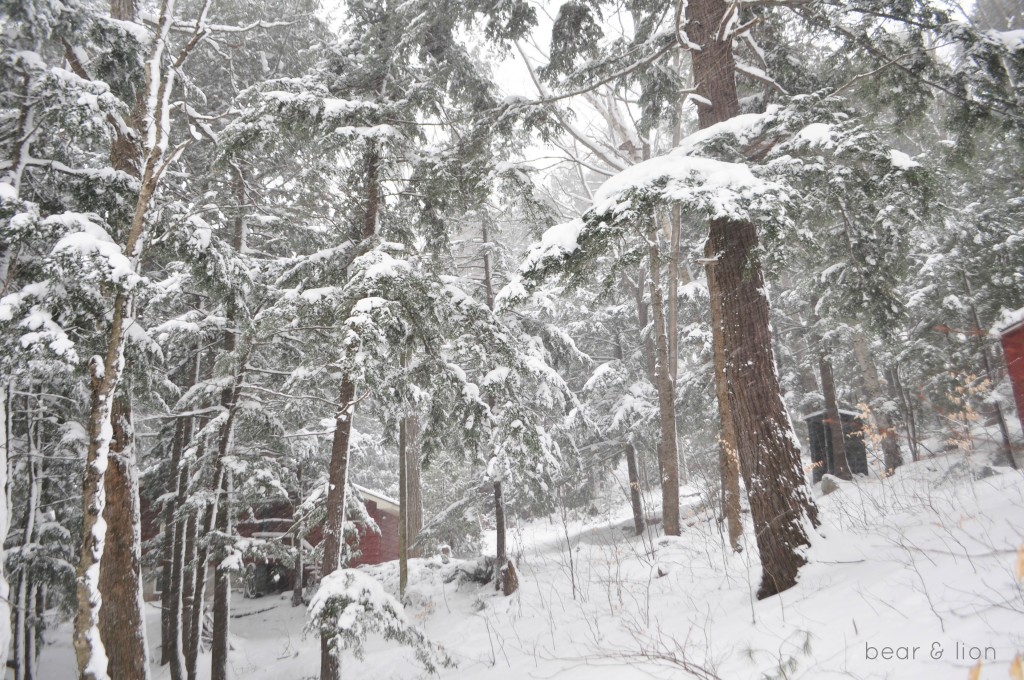 as soon as we arrive it's important to get the cottage warm. so we get the fire roaring and slowly start to unpeel all of the layers we have on. our friends brought some yummy lasagna's for dinner. aren't the beautiful?!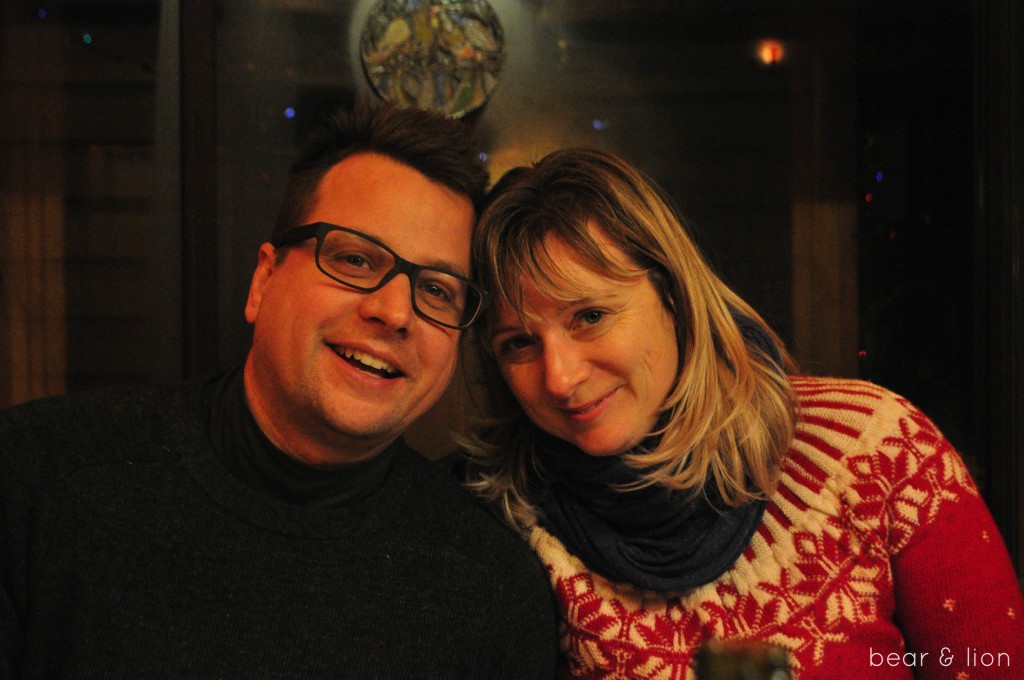 on the 31st we walked down to the lake and watched as papaD put on an amazing firework display. we all sat in the snow oohing and aahing at the gorgeous colours flashing in the sky! the it was time for sparklers up at the cottage!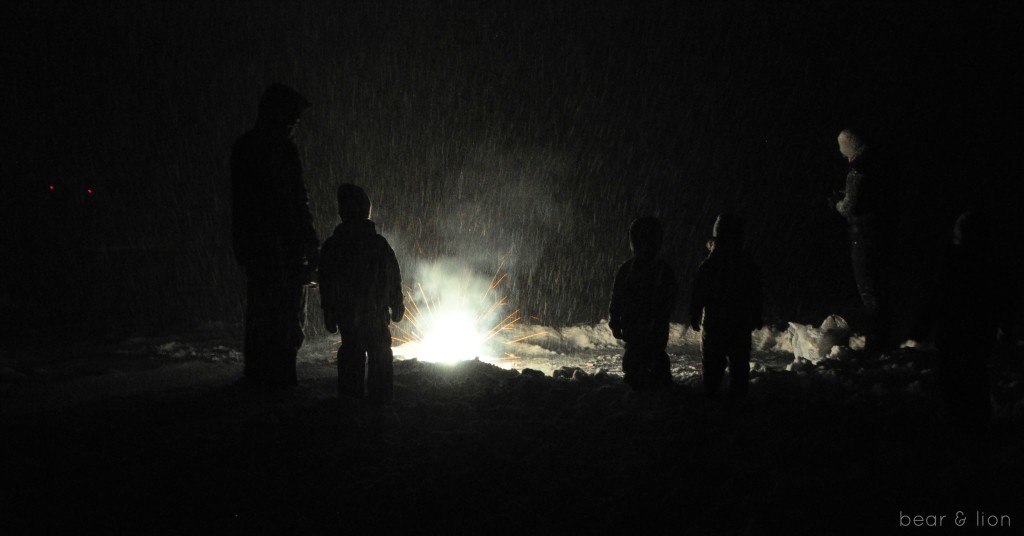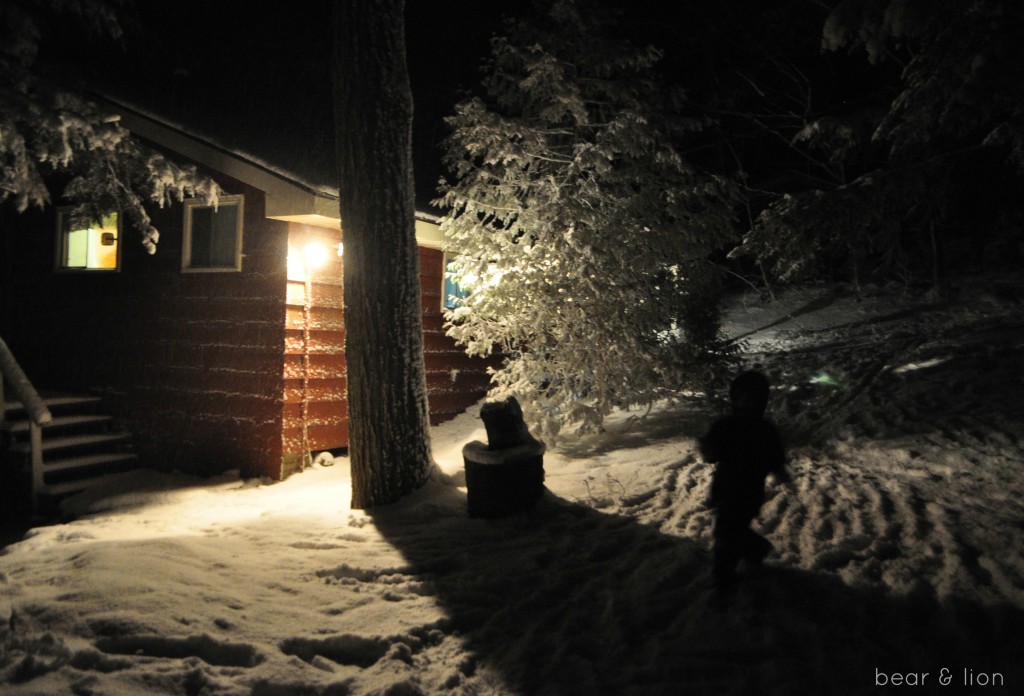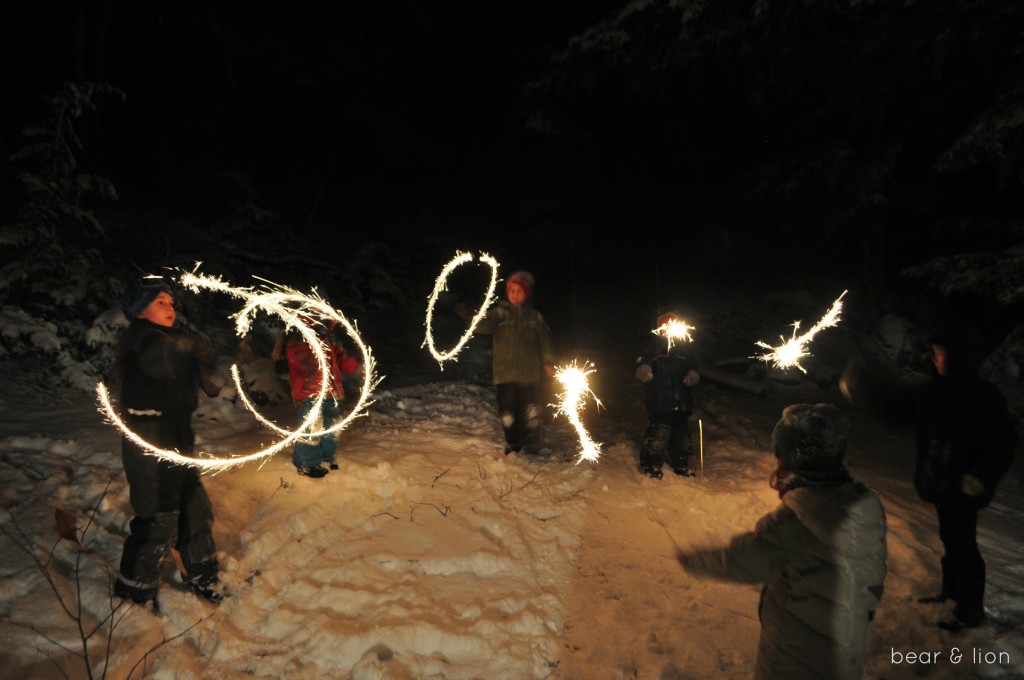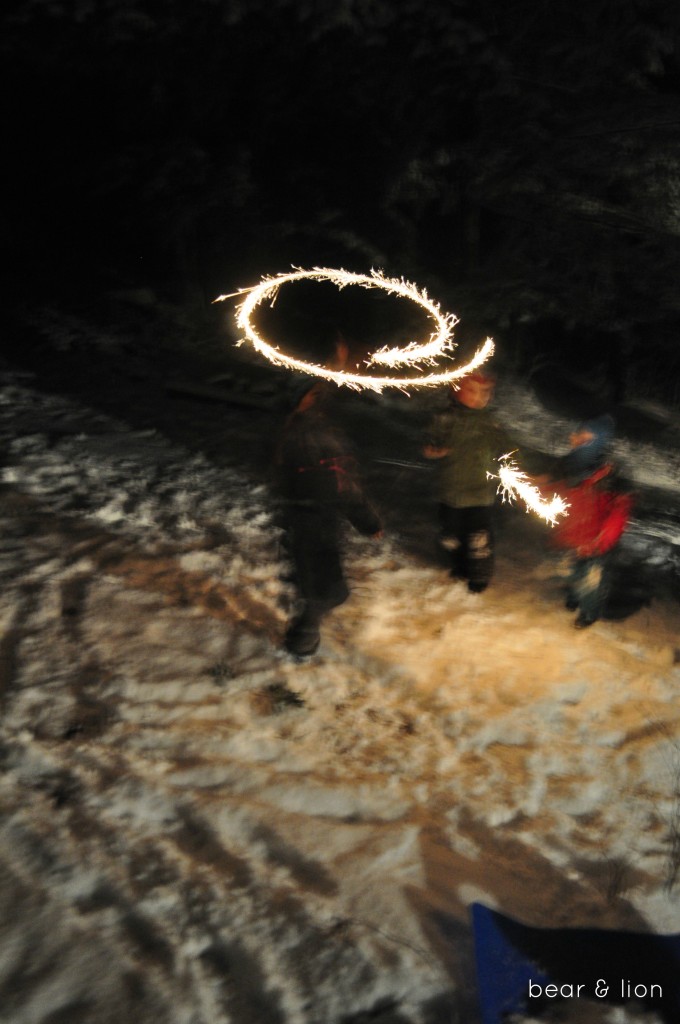 after fireworks we enjoyed some glöggi while DH read stories to all the kids. the cottage becomes a cozy nest for all of us. the christmas lights we bring up for extra fun. we re-arrange the furniture to better suit the large number of people that are there. it's nice to have the couch in front of the fire.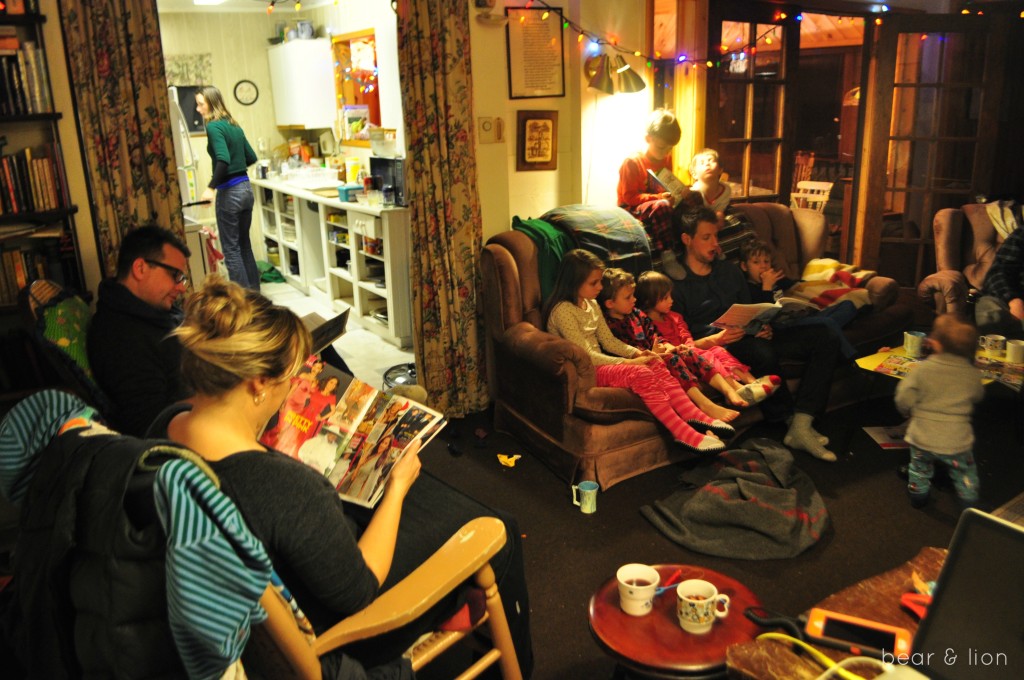 once the kids were tucked into their beds, us adults played some fun games of our own and enjoyed a few drinks!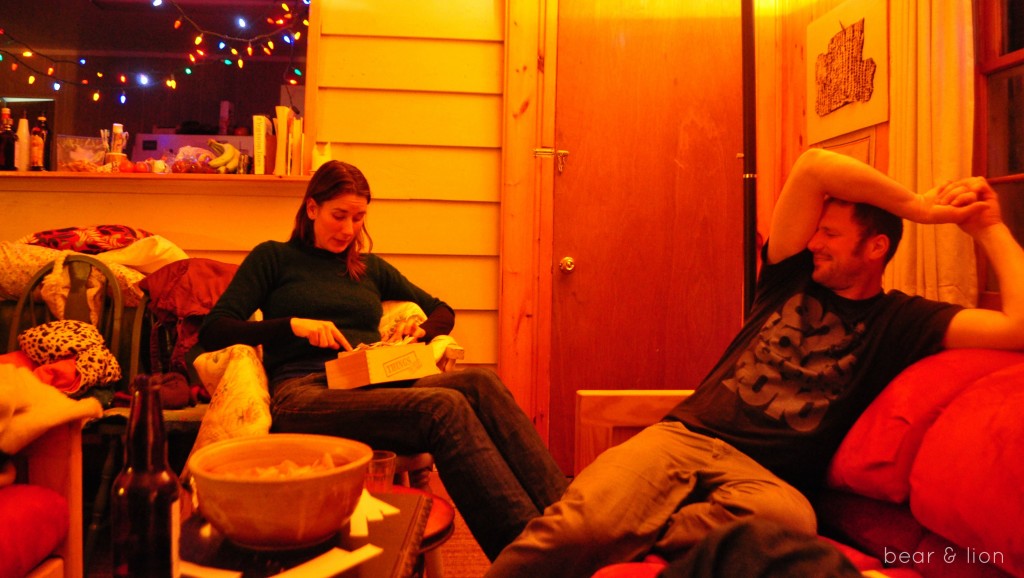 the following morning it was time for more tobogganing!
what a great way to start 2015!!!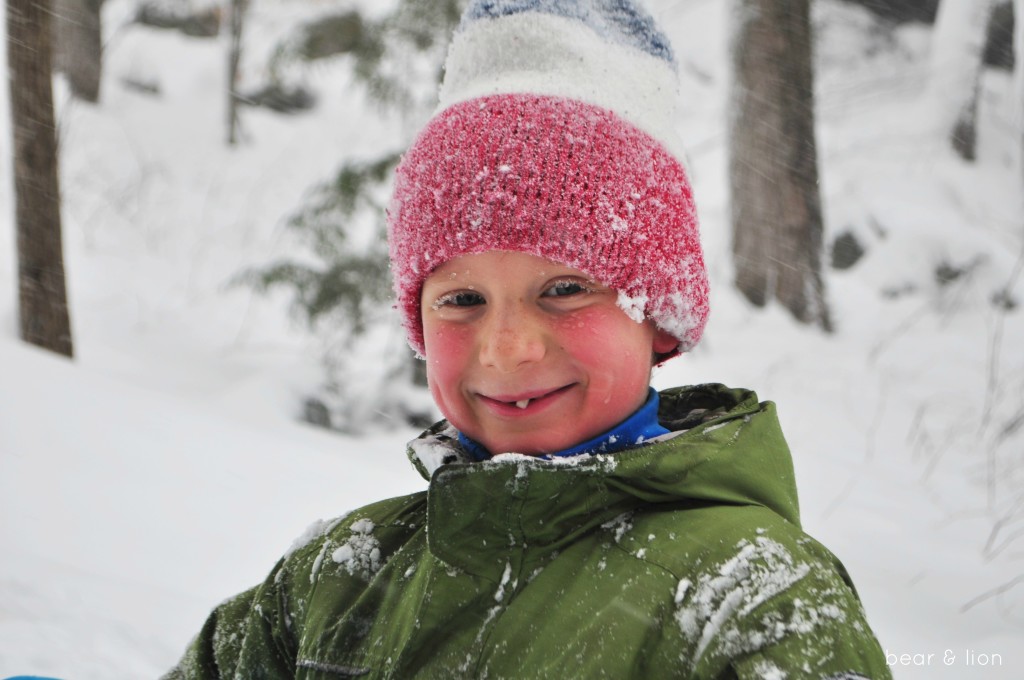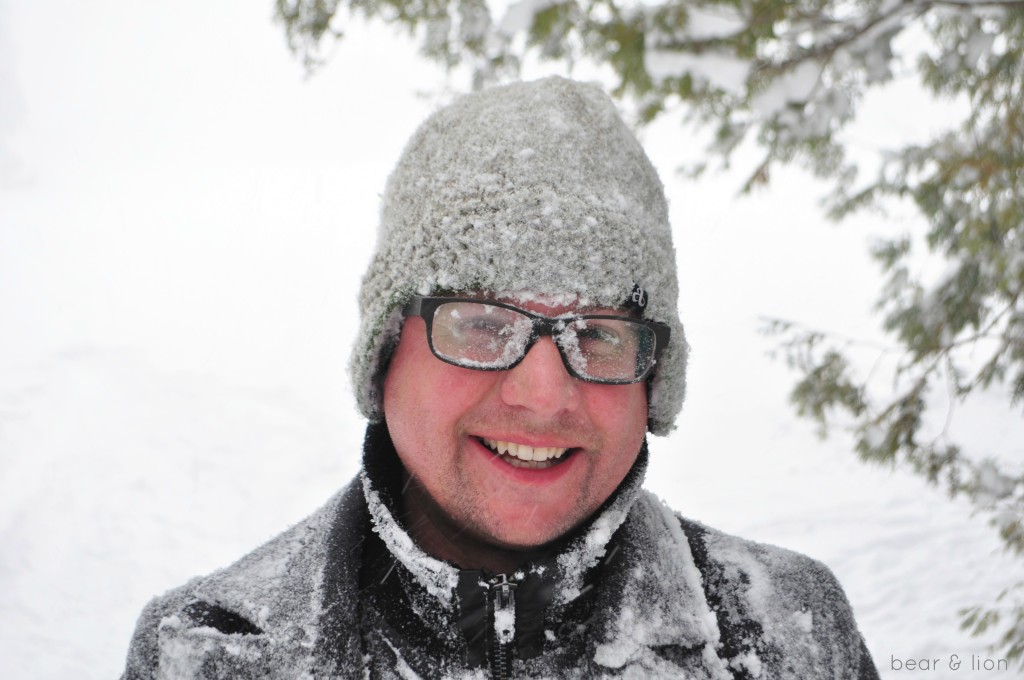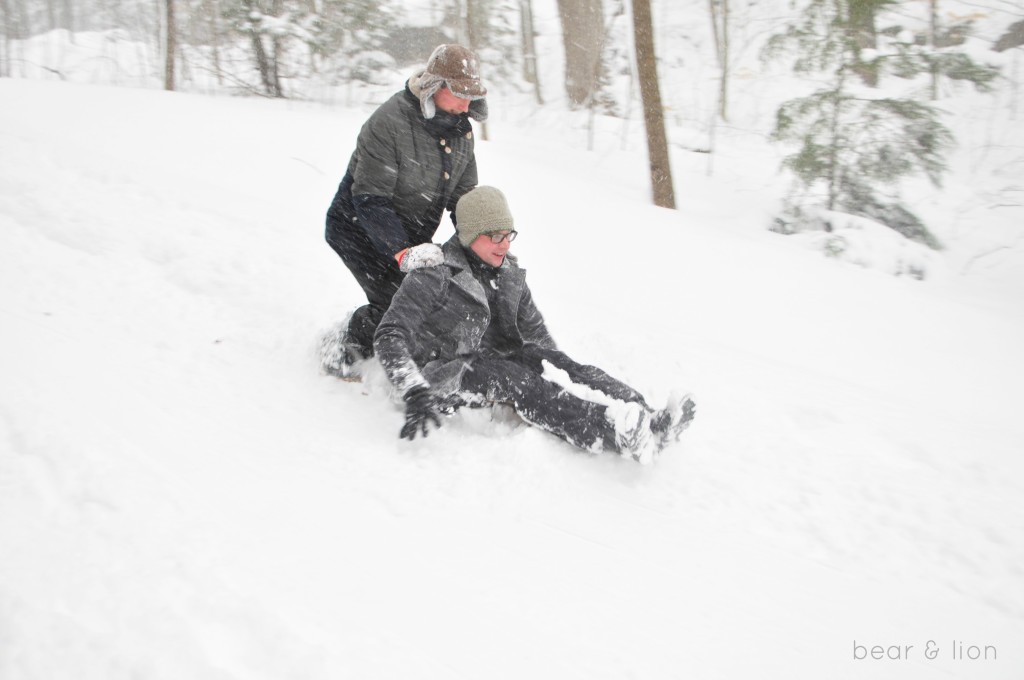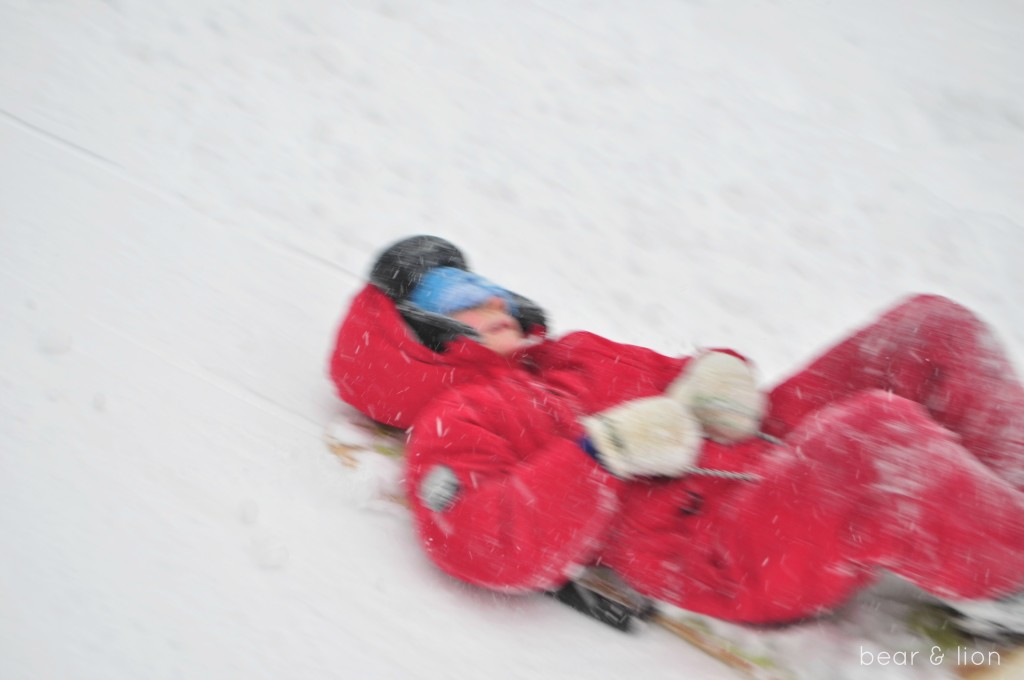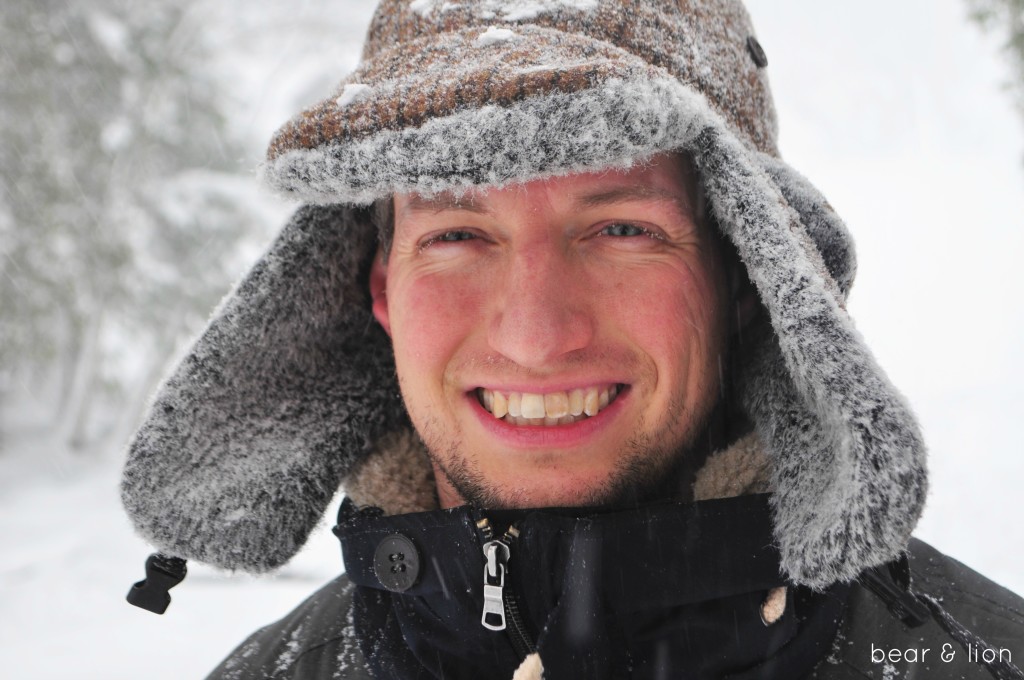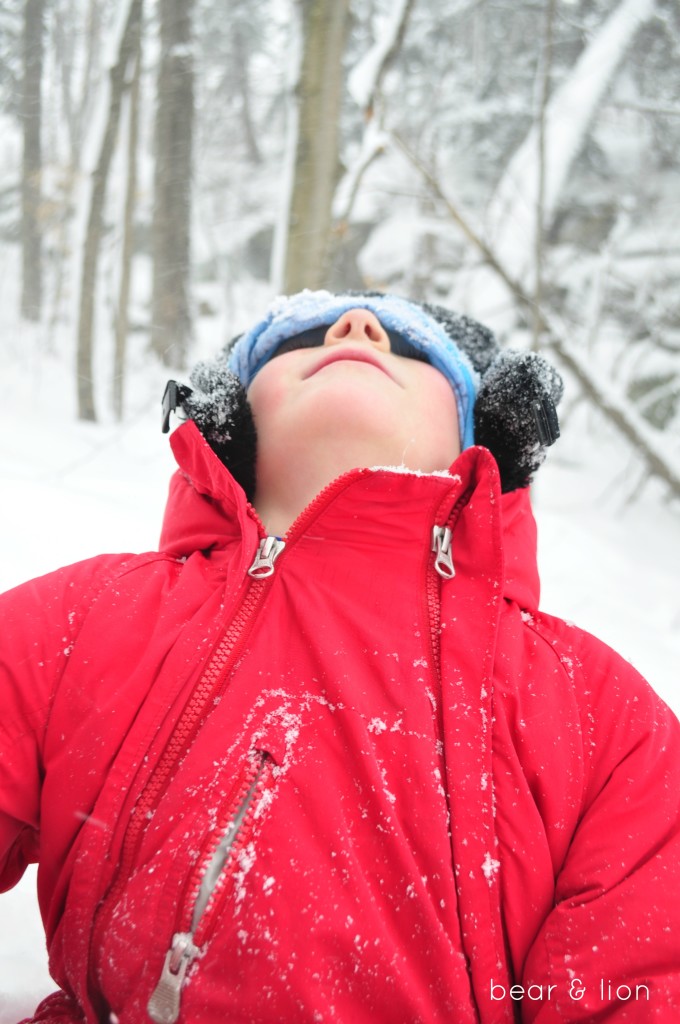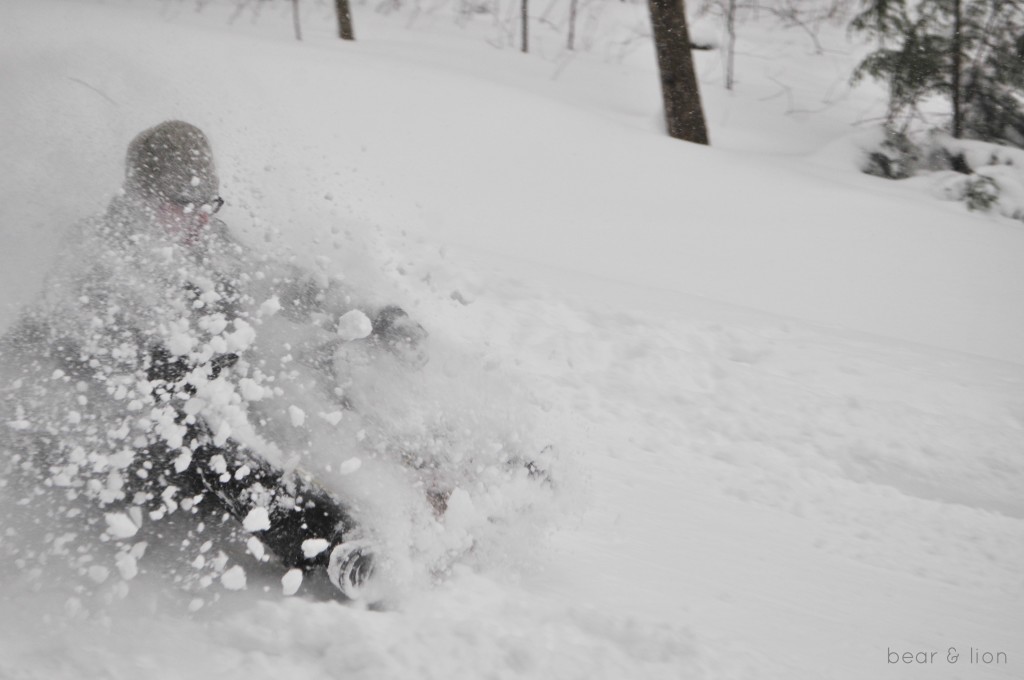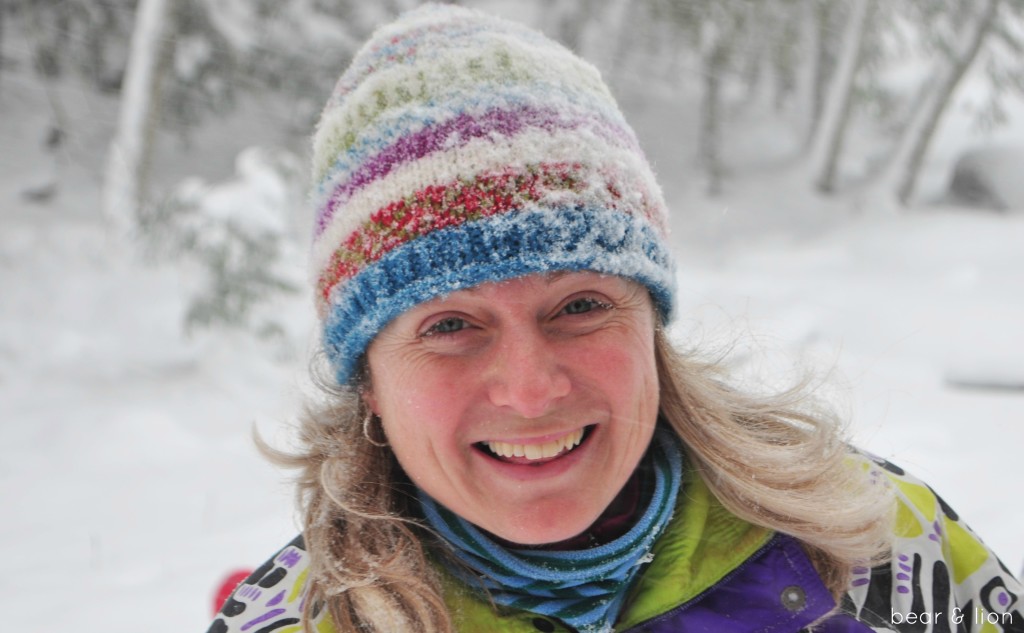 happy day to you and yours!
next week i'll be sharing pictures from lion's forest school, check back!
don't forget to come and like bear & lion on facebook!