three cheers are in order for all! surviving the holidays can be tricky!
i know we end up doing a lot of driving, which does take a toll , but it's worth it as we love to spend time with our families. after christmas we then have two birthdays to celebrate; mine on the 28th and my mother-in-laws on the 29th. it makes the season that much more hectic with visits and excitement.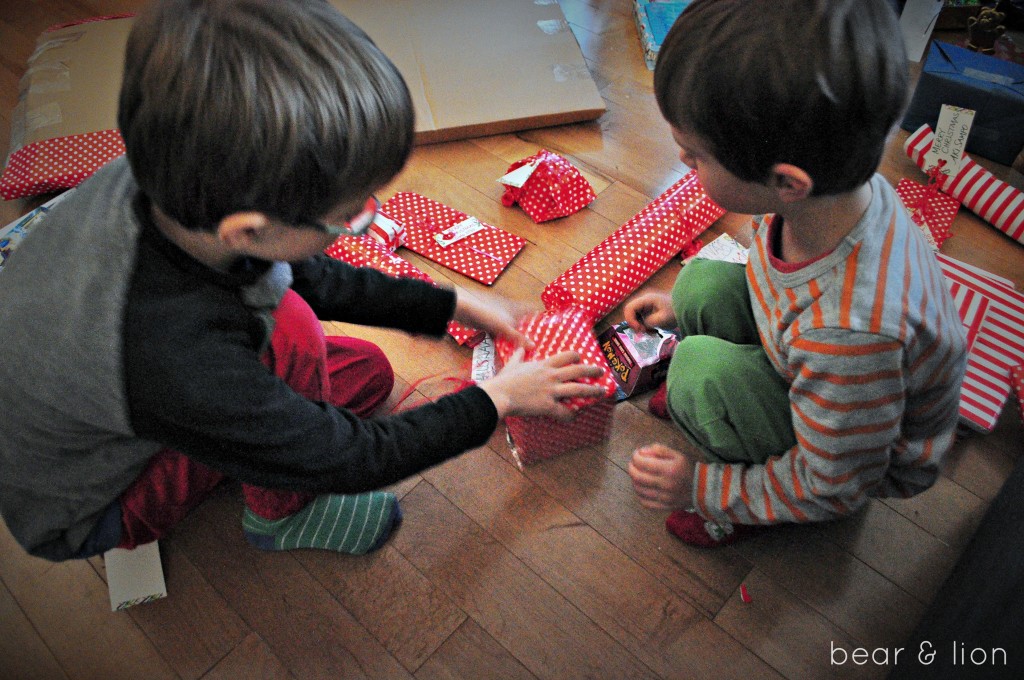 now that january has rolled in with it's wintry temperatures we are all slowing down and needing more quiet. the kids are somewhat happy to be back at school, but i think they miss the flexibility of the mornings without time restrictions and me screeching at them to get a move on! i am enjoying getting back into a routine. once the kids are in school i hit the gym, get the house organized, prep meals, run errands and spend time crafting or doing something creative. i need time alone, in quiet as a way to recharge and organize my thoughts.
i am looking forward to a new year, of the blank slate it brings along with it. it's nice to feel like anything is possible! 2014 and the years leading up to it were a time for big changes with the kids hitting milestones and starting school. now, i feel like finally DH and i have time and energy to focus on our own lives. perhaps be a little selfish of our own needs, in turn increasing our expectations of the kids to step it up a little at home. ya know, really get them into a routine of completing daily chores, including them as participating members of this household. i'm tired of them expecting so much of us. it's time for them to make breakfast, make beds, get lunch bags into the kitchen after school, set the dinner table, put dirty clothes in the hamper (and not in a ball all inside out!), tidy each night before bedtime stories… well, you get the idea!
i am in need of change. of inspiration. of creativity. of peace. kinda feels like not much has changed since last year… click HERE to see where i was a year ago!
this school year i will continue to send lion only part-time, but starting next week we are sending him to a forest school one afternoon a week. i am super excited about it! the kids in the group will spend the afternoon outside regardless of the weather exploring the forest with their facilitator who happens to be a friend of mine. i think my wee lion needs some creative time with peers that isn't all about sitting on a carpet, listening to instructions. bear is still in grade 1 and will go daily as before.
HAPPY NEW YEAR TO ALL! i have a million photo's to edit, but i will share them… eventually!!!