the new year puts a lot of pressure on everyone. a new year, new chapter, clean slate so it's time to get all those things on your to-do list done: lose weight, change eating habits, start hitting that hot yoga studio regularly, stop yelling at your kids, go to bed on time, stop drinking caffeine, stop eating sugar… blah, blah, blah! although, most of these goals are great, but when you start them all at once it is a bit overwhelming… right?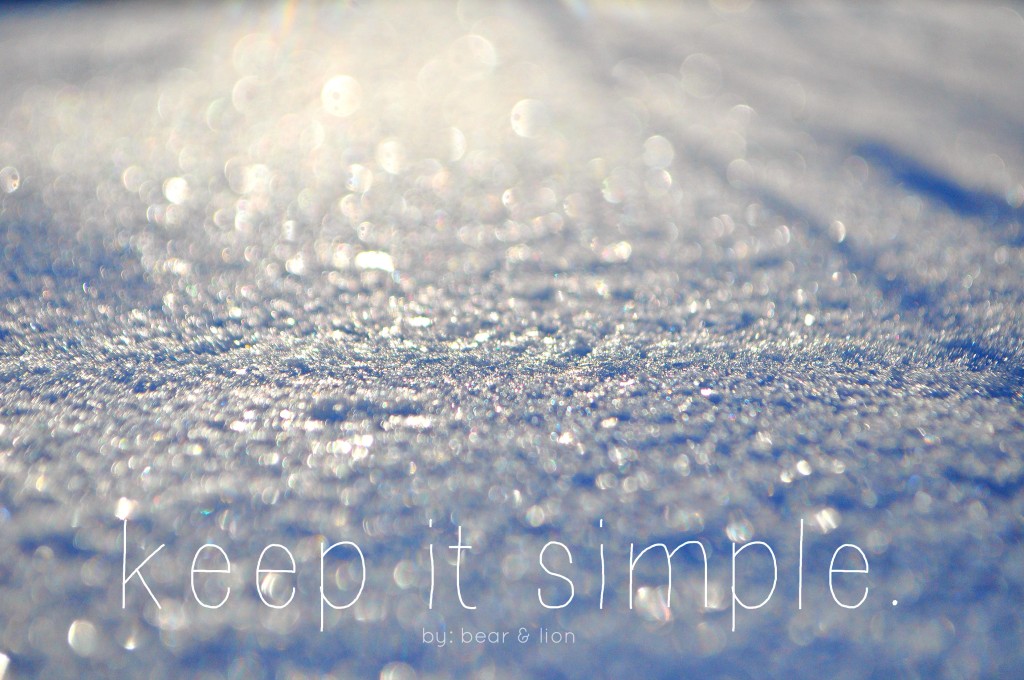 so one day as i was wasting time on pinterest, i saw this (see pink chart below).
a super easy, fun, DO-ABLE 30 day minimalism challenge from into mind!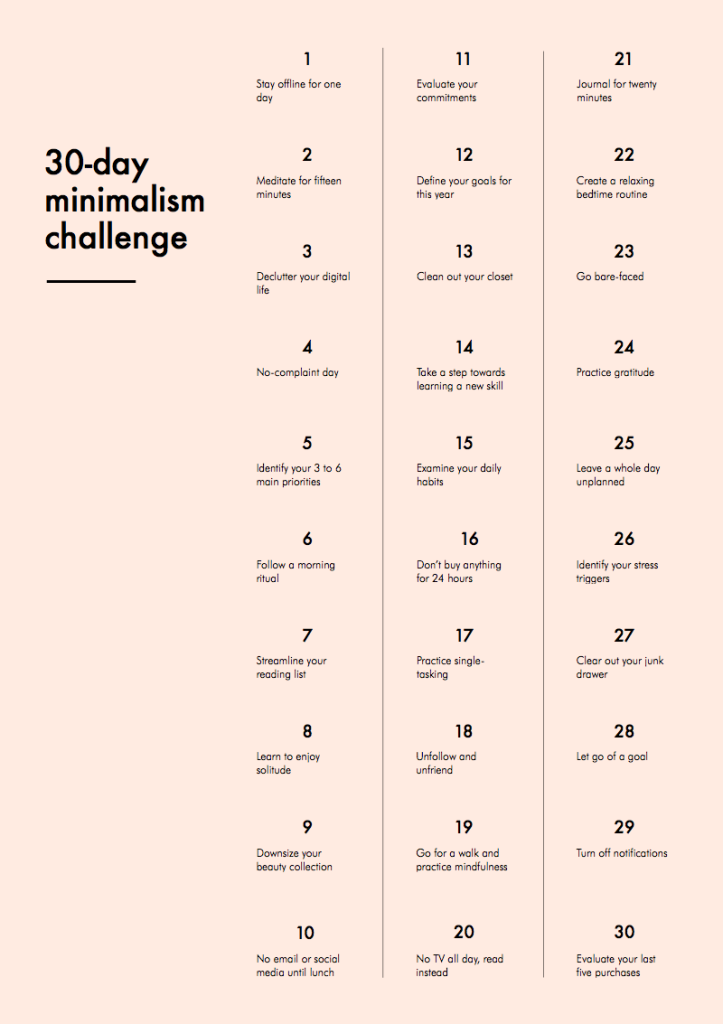 um, how much do you love the minimalism, the simplicity of this challenge?
anyone can do this. ANYONE.
are you in?
sometimes it's the little things in life that bring about big change… right? i am starting this challenge tomorrow january 27th, 2015. i don't want to wait for a new month so start when i am motivated NOW. i will of course share my successes and (epic) failures as i move through the days of this challenge.
let me know if you're going to join me!