we celebrated a 7th birthday here on february 14th. yes, our sweet bear is getting bigger by the day!
he wanted to take something yummy to school to share with his classmates and i am not a huge fan of sending cupcakes; they are sweet and junky and full allergens, so not all kids can necessarily have some. last year i made these awesome fruit sushi's, which were an even bigger hit than i ever could have imagined!
this year i kept things super simple and made some super fancy birthday pop corn!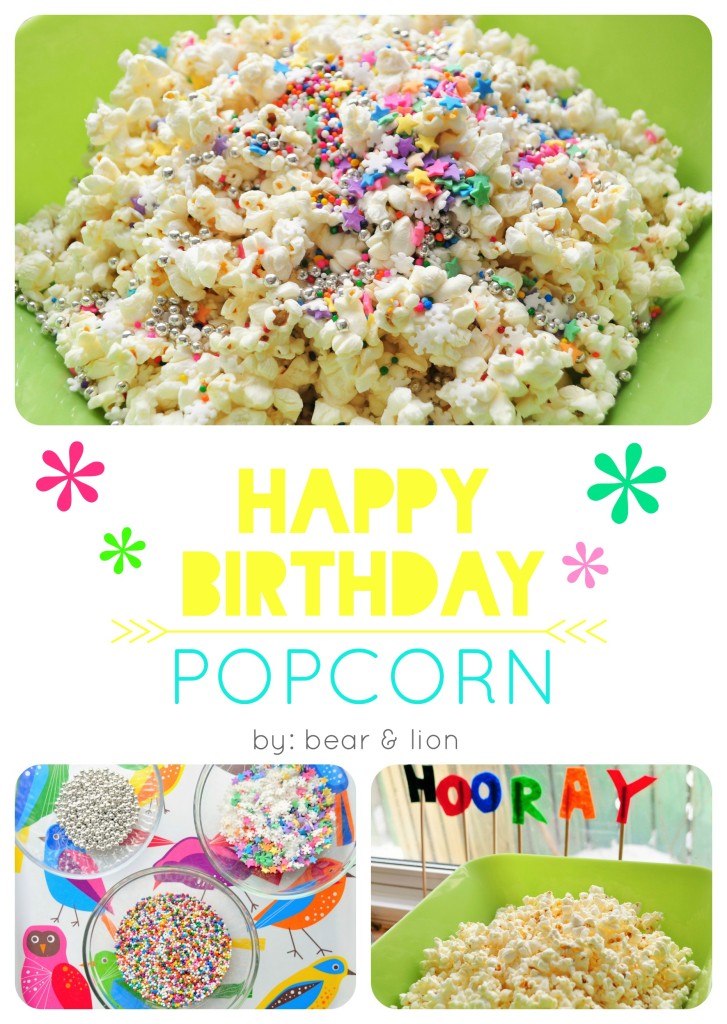 i popped a couple of bags of popcorn, let it cool, then added some star & snowflake sprinkles, silver balls and traditional colourful sprinkles.
that was it.
done.
while it wasn't quite the gourmet popcorn that my husband has treated me to in the past, the kids won't know that! they will just see sparkles and love it.
dropped it off at school for the classes valentine's day party where the kids started off the festivities with a heartfelt bonne fête for my bear! i left the bowl and afterwards heard from the kids that they LOVED the super fancy birthday popcorn!
easy. fast. but, AWESOME!